New musical teams are joining Steve Harvey on Celebrity Family Feud in the brand new summer season to win money for their charitable causes. The second episode of this season will feature band members from 5 Seconds of Summer vs. The Chainsmokers.
5 Seconds of Summer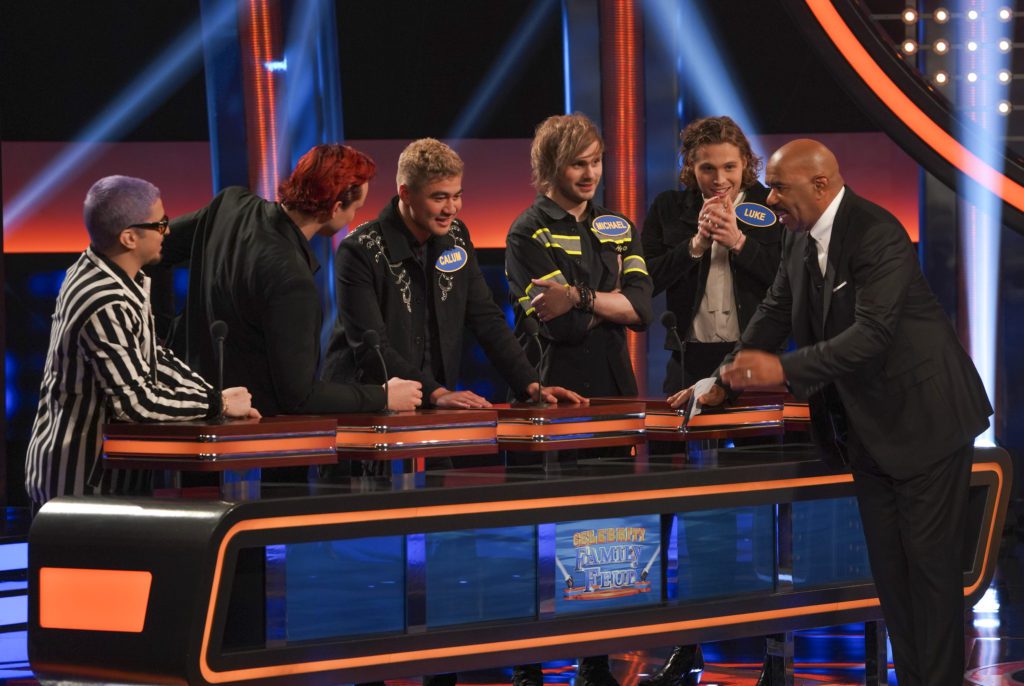 ---
The 5 Seconds of Summer Cast Will Consist Of:
Ashton Fletcher Irwin
Luke Robert Hemmings
Michael Gordon Clifford
Calum Thomas Hood
Andrew Watt – musician
The team will be playing for Make-A-Wish!
5 Seconds of Summer (5SOS) is an Australian pop-rock band first created in 2011. The group consists of lead vocalist and rhythm guitarist Luke Hemmings, lead guitarist Michael Clifford, bassist Calum Hood, and drummer Ashton Irwin.
The guys of 5SOS recently posted a photo with another famous band. They were pictured with the 'Sucker' singers, The Jonas Brothers of course. The caption reads, "Love watching these guys put their incredible energy into the world again. Glad you're back."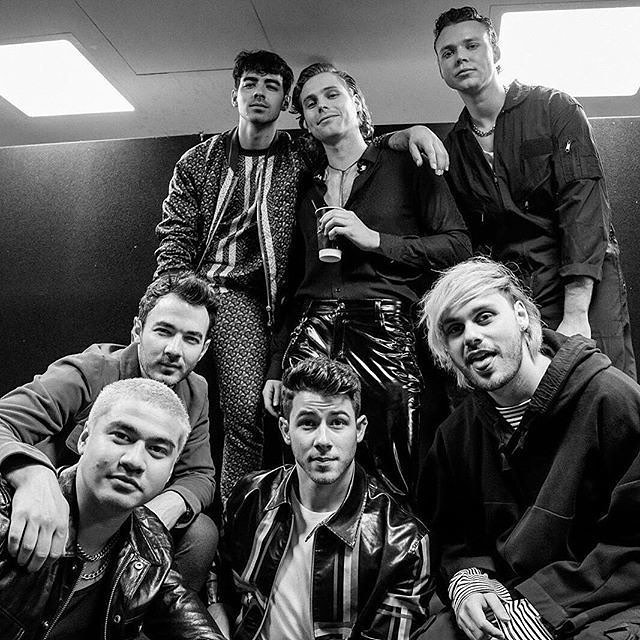 ---
The Jonas Brothers may be super busy with new songs and a recent released documentary, the guys of 5SOS have a packed schedule themselves. They have been on a European Tour and are planning a tour in the United States for October 2019.
---
The Chainsmokers Come to the Feud
---
A few members of the popular group, The Chainsmokers will be taking the stage for Celebrity Family Feud against their rivals 5 Seconds of Summer.
The Chainsmokers Team Will Consist Of:
Matt McGuire – drummer
Rory Kramer – videographer
Craig Giambrone – videographer
They will be playing for Youth Emerging Stronger.
Watch Steve Harvey Meet the Chainsmokers and 5SOS!
The guys of The Chainsmokers recently performed their song "Call You Mine" with Bebe Rexha. They snapped a photo together for Instagram. "Can't wait to start performing Call You Mine live," the caption reads.
Check out the official music video for 'Call You Mine' below:
These guys are not stopping! They are on tour right now in the United Stated but are hitting spots all over the country from now all the way through until early December 2019.
See more photos of 5SOS vs The Chainsmokers on Celebrity Family Feud Below:
Catch Celebrity Family Feud on ABC Sunday, June 30, 2019 at 8pm EST.
MORE ON CELEBRITY FAMILY FEUD CASTS
Dove Cameron, Sofia Carson & 'Descendants' Cast Go to 'Celebrity Family Feud'
Maddie & Mackenzie Ziegler Behind the Scenes of 'Celebrity Family Feud' Taping
John Legend Shares How He Met Wife, Chrissy Teigen on Celebrity Family Feud
Lauren Alaina and Bobby Bones on 'Celebrity Family Feud' Episode Against Brooklyn Decker
Diana is the co-editor-in-chief of Feeling the Vibe.  She loves pop culture and is always up to date on the latest news.  If you have any tips or comments, email diana@feelingthevibe.com.