Cory Oliver is a true California girl, and she's been making her mark on the entertainment industry ever since her young adult years. You may have seen her on the successful Reelz Channel series Beverly Hills Pawn, or in the feature film God's Not Dead. She's also worked her magic in the beauty realm as a trained hair and makeup artist, whose clientele have included Hollywood A-Listers.
Cory is currently co-hosting the lifestyle series Hollywood Westlake with Ryan O'Quinn, which is available for streaming on Apple TV, Roku, Instagram, and Facebook. Wow, is there anything she can't do? Keep reading below for our exclusive Q&A with Cory, where she discussed her beauty line Beverly Hills Balm, what products she always uses, and so much more!
Q&A with Cory
What inspired you to create the Beverly Hills balm?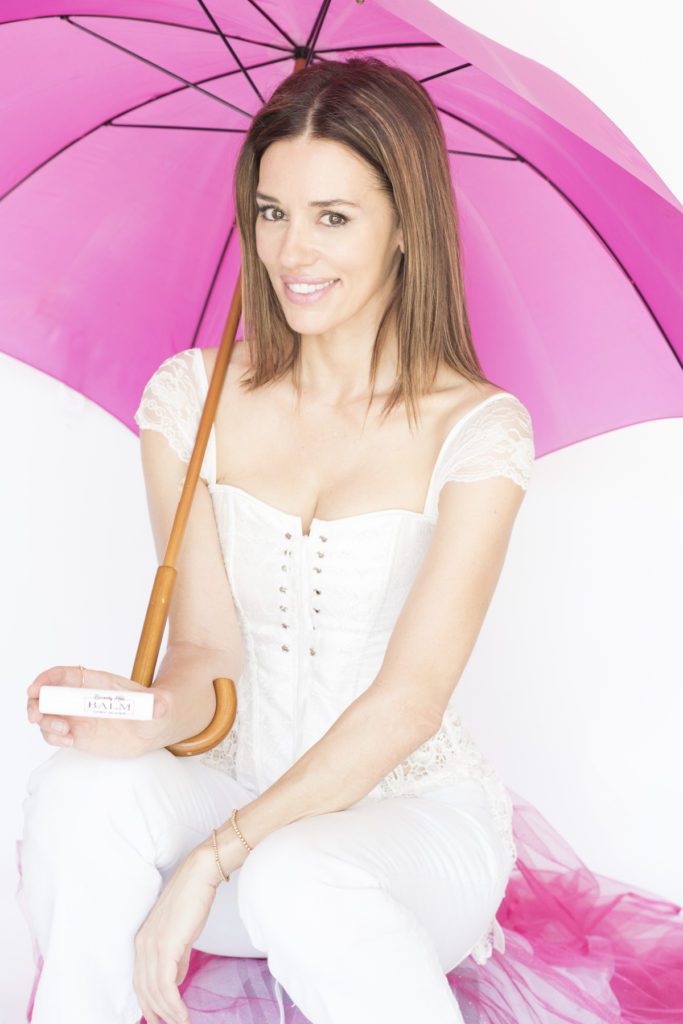 ---
I've had a lipstick/balm addiction my whole life. Five years ago, after my daughter put a moratorium on me buying another lip balm, I decided to make one in my kitchen using natural ingredients that have been passed down from my grandmother.
Note: You can check out Cory's beauty line here!
You are known for creating the flawless face look on celebrities such as Jennifer Love Hewitt and Kris Jenner. What is your secret?
When applying makeup, less is more. I begin with a light base using Tom Ford's Traceless Foundation Stick. Next, I touch up any marks or blemishes with a Chanel Concealer to match the skin. My mantra is makeup should enhance someone's features — not change them.
What are your go-to products for a quick 5 minute makeup routine?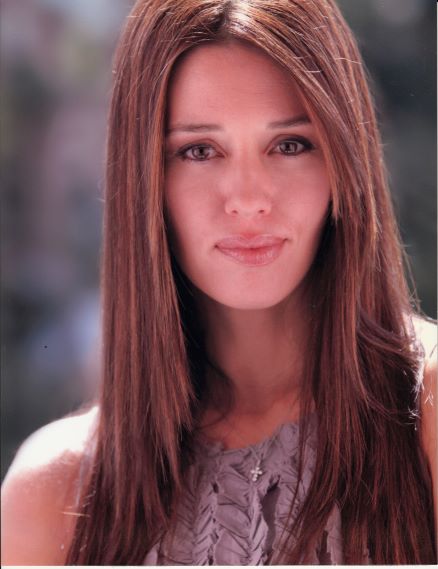 Start with a fresh face. First, I apply apply Olay's Total Effects 7-in-One Moisturizer with SPF 15 sunscreen. I don't typically use foundation during the day. Instead, I go straight to Eyes and ALWAYS curl my lashes. I use a Chanel's charcoal eyeliner on the inside upper lid, and Too Faced's "Better than Sex" mascara. It's the only mascara that does not burn my eyes. I finish by applying my Beverly Hills Balm pink shimmer on my cheeks and lips. It's light, quick, and simple. I feel great all day!
Makeup Tip: I have dark thick eyebrows. For those who don't, always start at the eyebrows first, since they frame your face and give it a finished look.
How do you keep your skin looking so flawless?
Exfoliating is the key to keeping skin youthful. Long term exfoliating can increase collagen production, which is key to glowing vibrant skin. Currently, I use RoC's Daily Resurfacing Facial Disks. I keep them in the shower and use them once a day to remove dead skin and makeup residue. I apply vitamin E oil under my eyes for hydration. I'm addicted to Mario Badescu's Facial Spray with Aloe Herbs and Rosewater, which can be used to set your makeup. Again, less is more. I use all these products sparingly since a little goes a long way.
We saw that you created face masks out of household items for your friends. Can you give us one of your recipes?
One of my favorite homemade recipes is a mixture of plain egg yolk, a tablespoon of honey and a few drops of almond oil. Egg yolk is made up of mostly water-binding agents that lock in moisture. I buy my eggs fresh from the farmers market. I place the mask on my face, and let it set till it starts to crack. Then I rinse the mask with warm water. If you are allergic to almond oil, you can, instead, use olive, avocado, or vitamin E oil.
You have strong faith in God. Do you have a favorite scripture?
I have many scriptures that have helped guide me through some difficult times. If I have to select my favorite, it is the one my Nana wrote on the front page of the bible she gave me in 1984. It is Psalm 46:10 "Be still and know that I am God, for I will be exalted among the nations and I will be exalted among the earth." It has helped me to be still in moments that I would otherwise try to control.
You have a golden retriever named Bailey. Do you have a picture and fun story you can share about life with Bailey?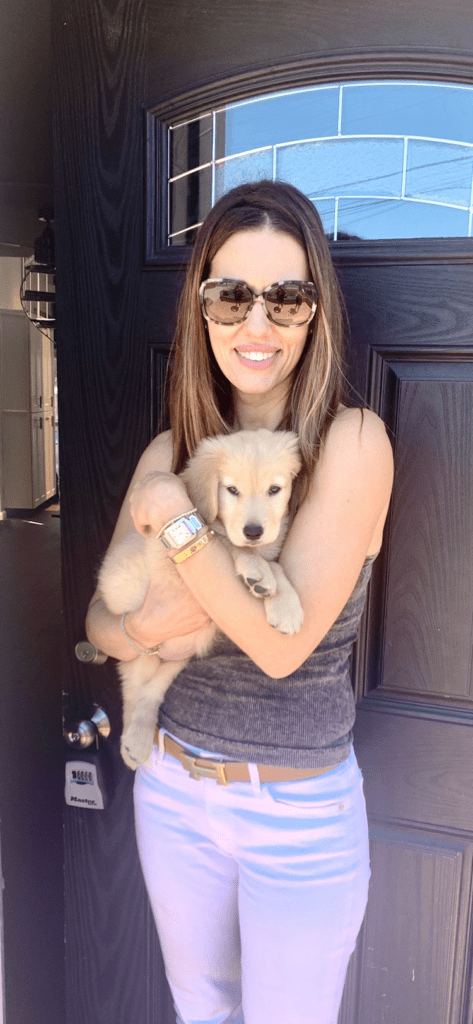 ---
Bailey is my grandpuppy. My daughter decided to get a puppy in her third year of college. Baily is the sweetest golden retriever, and I get to puppysit her when my daughter comes home from college. She plays by hiding all my dish towels in the flower garden. She is so smart and well trained. And she loves her grandma!!!
What is one thing most people don't know about you?
I love to sing and write music. I recently wrote and released the single, "I'm Somebody's Daughter." It's currently out on iTunes, Spotify, Amazon and Deezer.
Oh, and I'm a certified germaphobe!
Do you have plans for additional products?
My business partner and I are working on several new products including a vajayjay water for sensitive vajajay's. We are excited to expand with products to improve skincare and stay as pure as possible.
The key to our brand is to use whole natural ingredients that your skin can support and change with over time.
---
A huge thank you to Cory for taking the time to chat with us! Be sure to follow her on Instagram @CoryOliverOne and check out her website: coryoliver.com and visit Beverly Hills Balm.
MORE EXCLUSIVE INTERVIEWS
Exclusive Interview with Savannah Chrisley on Her Relationship with Nic Kerdiles, Growing Up Chrisley, and Getting Beach Body Ready
Exclusive Interview with Cosmo's Fuller House Dog Trainer
The Side of Tyler Berta You Didn't Get to See on Paradise Hotel – Exclusive!
Kari Highman is a Beauty and Fashion Blogger at Feeling the Vibe Magazine. Otterbein Alum (2017) – English & Psychology. Always learning & creating. Avid fan of mid 2000's TV & pop music. Comments or tips, email kari@feelingthevibe.com