Calling all Blue Bloods fans: we've got some gift ideas for you! Whether you're a fan of the show, the actors, or you simply know a Blue Bloods super fan, this holiday gift guide's got you covered. Keep reading below for ideas any TV fanatic is sure to love!
1) The Blue Bloods Cookbook by Bridget Moynahan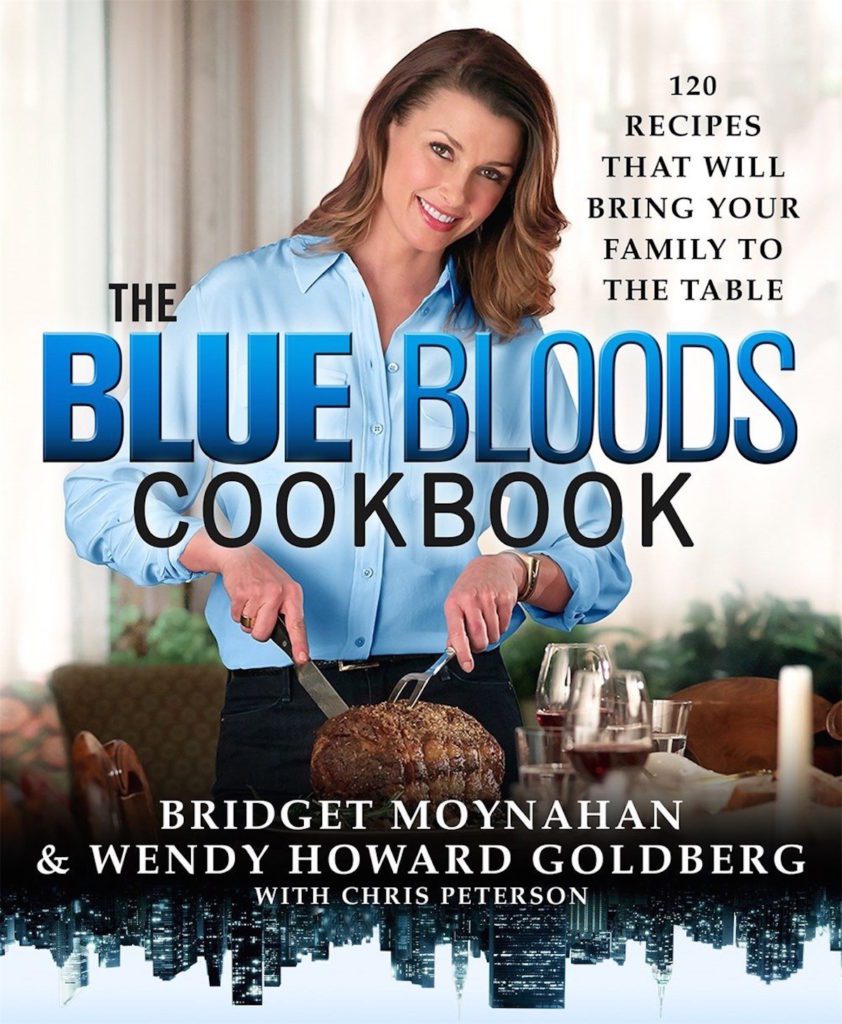 This gift is the perfect for the chef and TV lover in your family or friend group. Bridget's recipes are fun, fairly easy, and family-friendly. You can get it on Amazon.
2) Blue Bloods Mug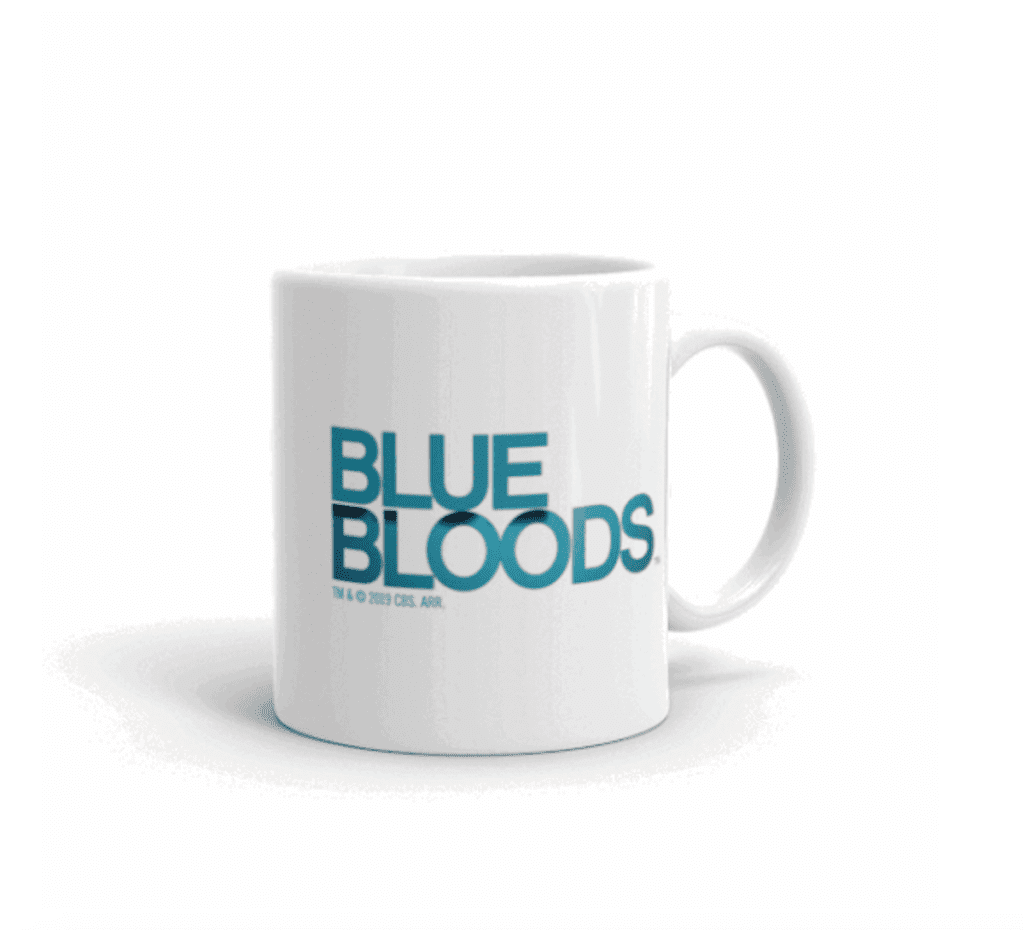 Coffee and tea drinkers, this one is for you. The classic white mug with blue lettering, I'd Rather be Watching Blue Bloods, not to mention looks pretty cool sitting on your counter! You can get one at Amazon.
3) Blue Bloods Quotes – Canvas Print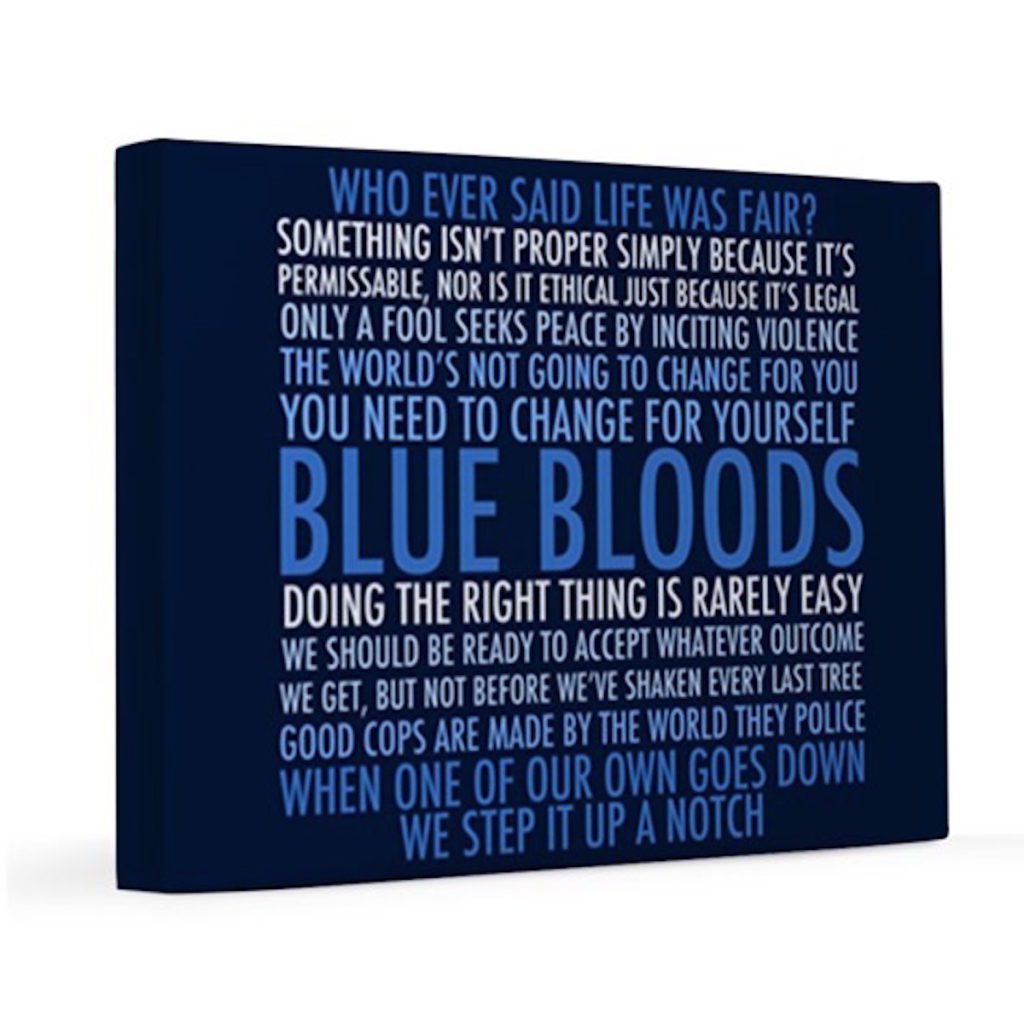 If you've memorized each line to every episode, you'll love this extra special reminder in the form of a quote print. Some famous quotes from Blue Bloods lay across a pretty background, and you can proudly display it anywhere in your home. Amazing, right? Grab one at Café Press.
4) Blue Bloods Nightshirt – Women's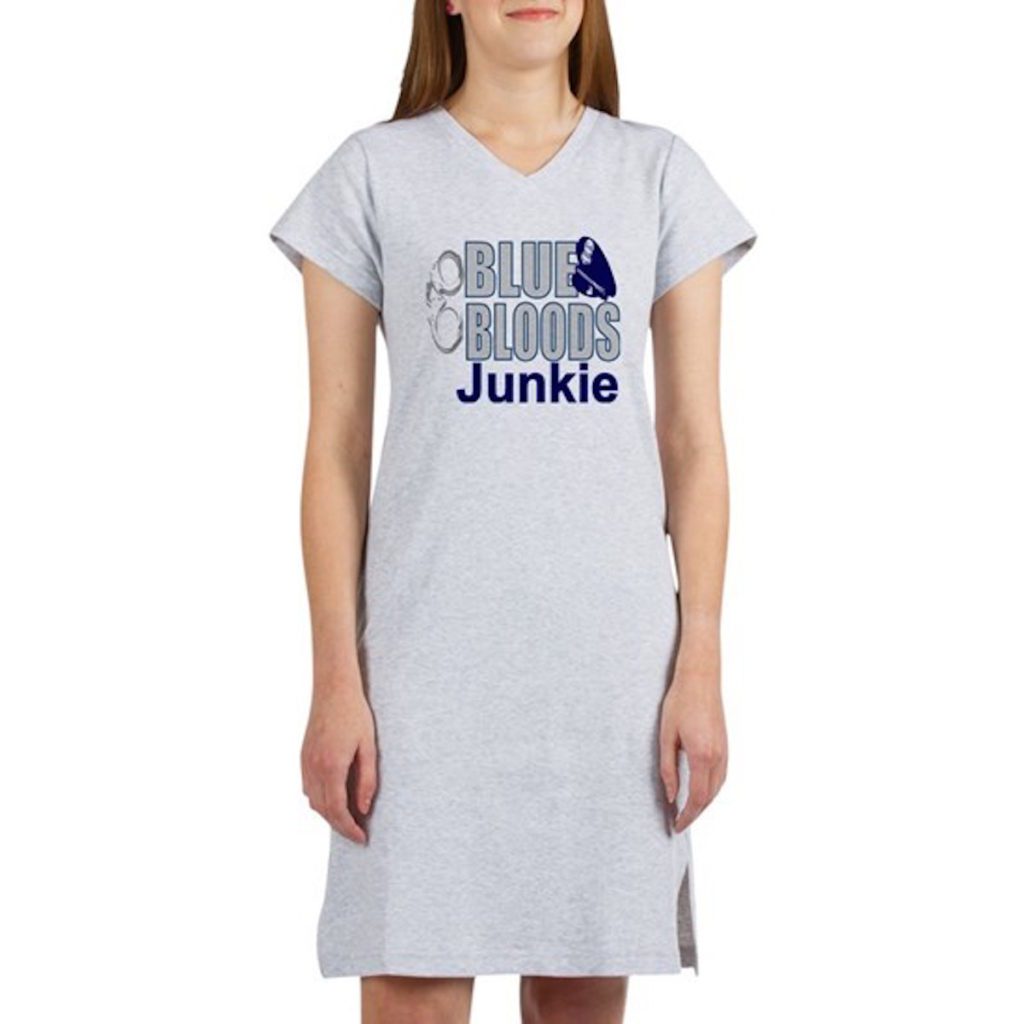 If there's a lady in your life who loves Blue Bloods, maybe pick her up one of these nightshirts. The bright blue print reads: BLUE BLOODS JUNKIE, complete with handcuffs and a police hat image. The sizes range from S-3XL, and come in a few different colors, so there's more than enough options for everyone! Get yours from Café Press.
5) Frank Reagan Zip-Up Hoodie – Men's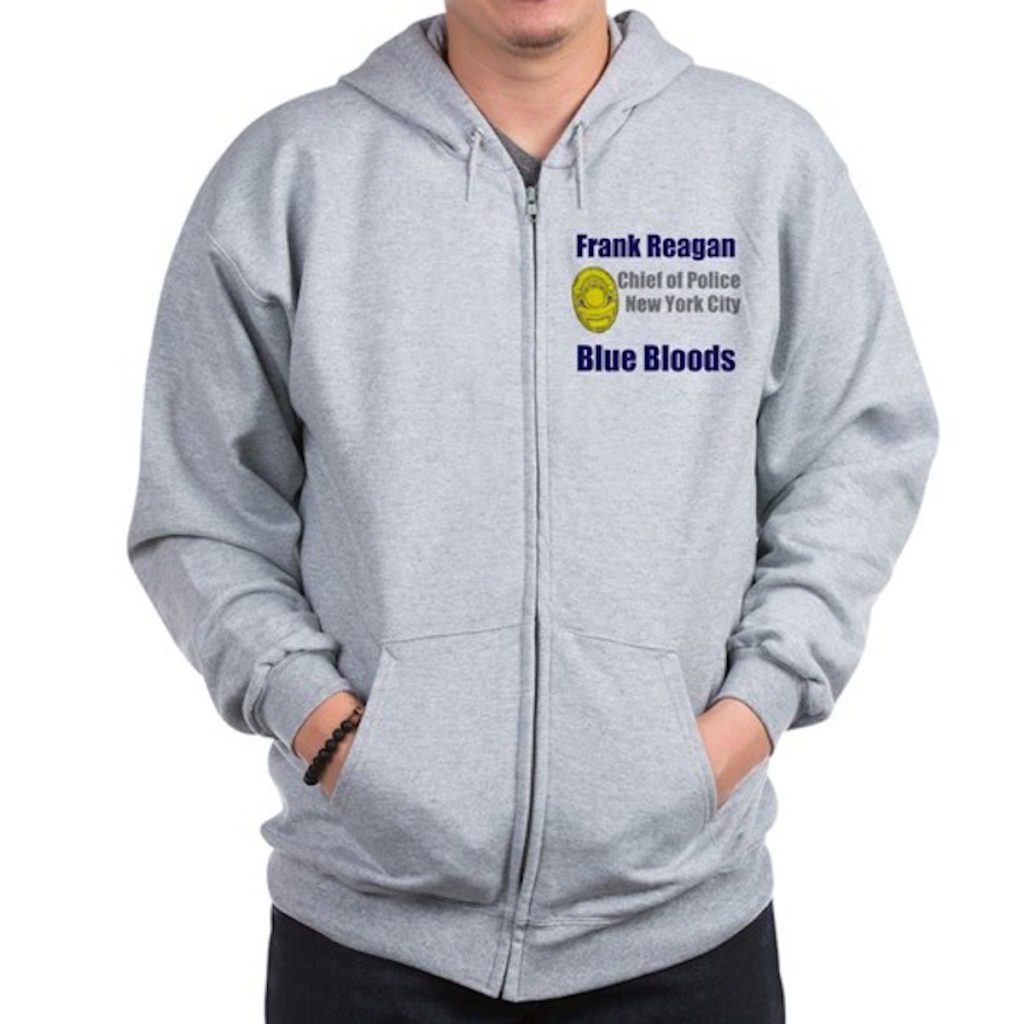 Die-hard Frank Reagan fans, listen up, this buy has your name(s) written all over it. The cool zip up hoodie features Frank's name, title, and "badge" from the show. The classic colors pair well with whatever you may throw on with it, and who wouldn't want to rock some Blue Bloods clothes, right? Get one from Café Press.
6) Blue Bloods Whiskey Glass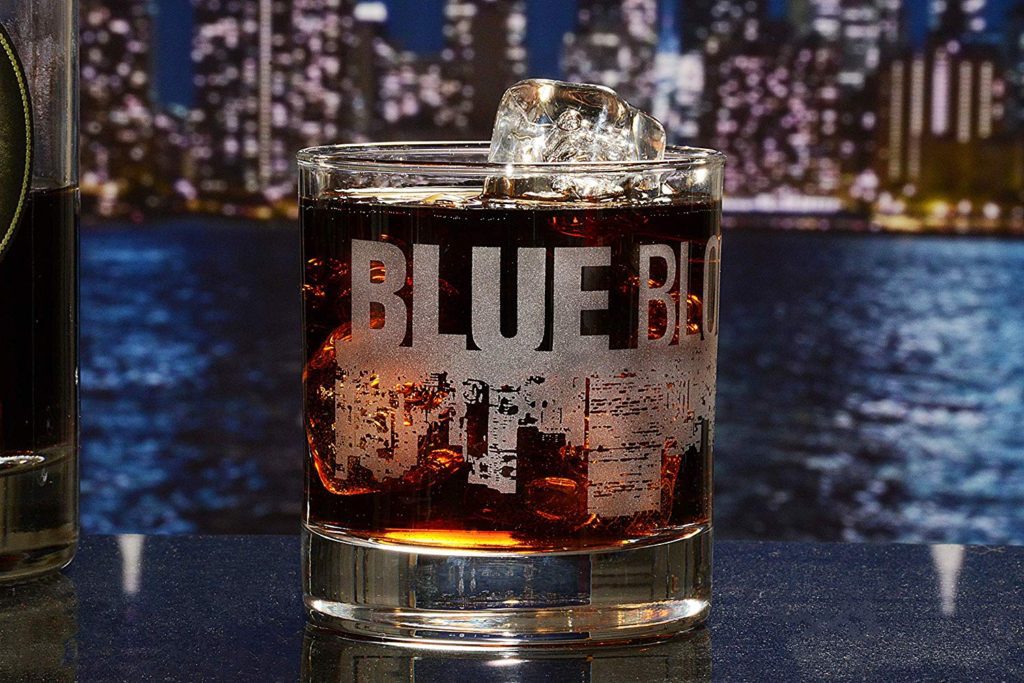 If you're a fan of 'Blue Bloods,' you know that the cast is a fan of a little whiskey. Well join Danny, Frank, Jamie and the rest of the cast by sipping your Whiskey out of the Blue Bloods glass. Get yours at Amazon.
7) Blue Blood by Edward Conlon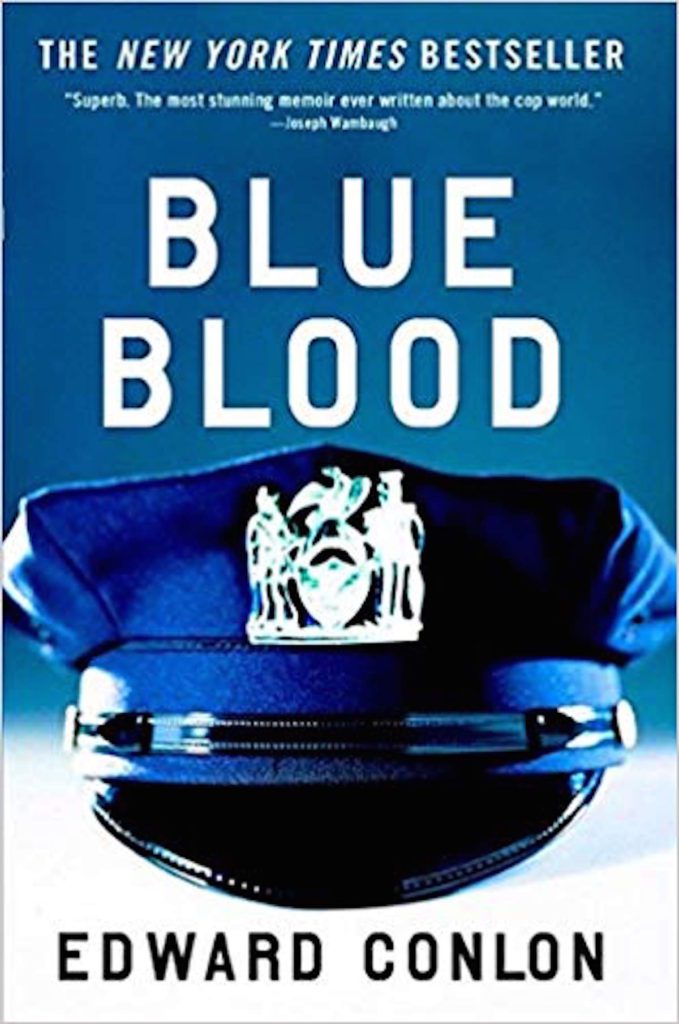 If you have someone in your life who likes to read as well as watch TV, maybe give them this book. Blue Blood by Edward Conlon tells the story of a real-life Blue Blood – aka: a Harvard grad who followed in the family footsteps by becoming NYPD. Sound familiar? You can get a copy from Amazon.
8) Blue Bloods on DVD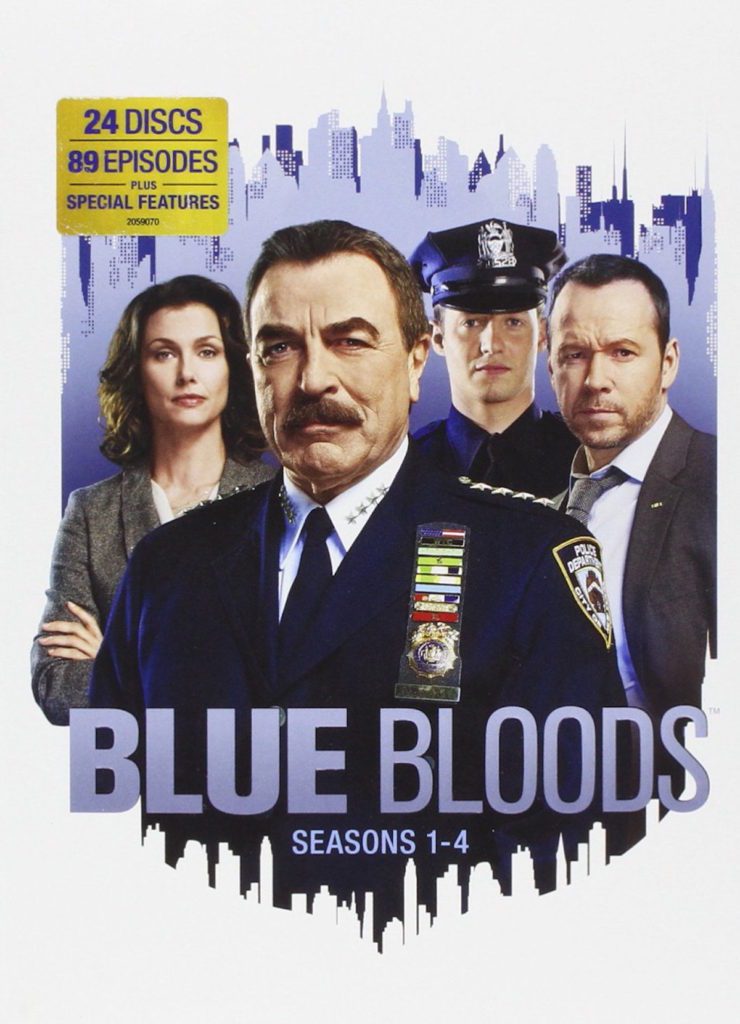 If you need to catch up before you watch the current tenth season, get a box set of the Blue Bloods series from Amazon. They come in a variety of packages: seasons 1-4, 4-8; or individualized. Whichever you get, you know the TV fan in your life will appreciate having unlimited time to watch their favorite show!
9) Blue Bloods Magnet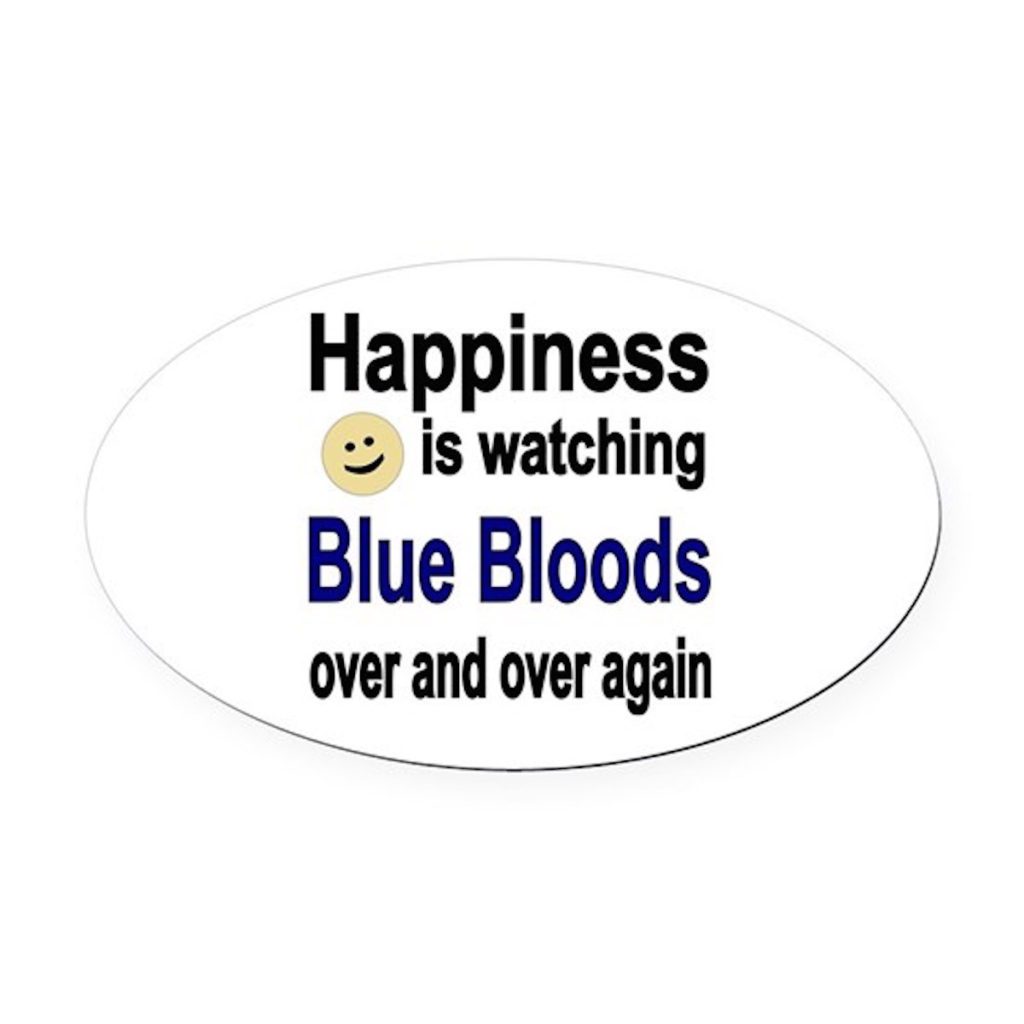 Perfect for your car (or you could pin it to your fridge, we won't judge!), this 'Happiness is watching Blue Bloods' magnet is great for the TV fan in your life. Who hasn't had a television show they were obsessed with before, right? Plus the little smiley face is too adorable – how could you not want one? Get your own from Café Press.
10) Blue Bloods Danny Reagan T-Shirt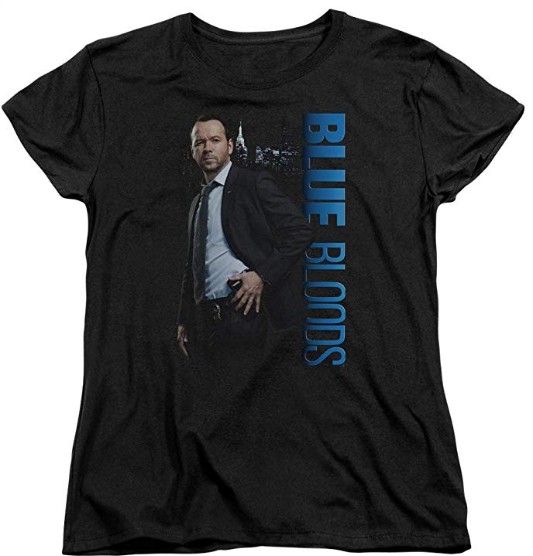 Who doesn't love Detective Danny Reagan? Get this cool black and blue 'Blue Bloods' t-shirt with the skyline of the city in the background. Get one for yourself and a friend right on Amazon!
There you have it: 10 fun gift ideas for the Blue Bloods fan in your life. Hopefully this list will help you with your upcoming holiday shopping! You can watch Blue Bloods Fridays at 10 PM EST on CBS.
---
MORE BLUE BLOODS NEWS
Blue Bloods Dominates for CBS' Ratings + Sneak Peek of Upcoming Episode!
Jenny McCarthy Reveals if Husband, Blue Bloods Actor Donnie Wahlberg Would Ever Compete on The Masked Singer
Play Our Blue Bloods Match Game!
Donnie Wahlberg Gives Behind the Scenes Look at Blue Bloods Season 10
Kari Highman is a Beauty and Fashion Blogger at Feeling the Vibe Magazine. Otterbein Alum (2017) – English & Psychology. Always learning & creating. Avid fan of mid 2000's TV & pop music. Comments or tips, email kari@feelingthevibe.com