The Reagan Family is back for its 10th season on CBS's 'Blue Bloods!'
Danny, Jamie, Frank, Erin, and the rest of the 'Blue Bloods' cast have been hard at work filming the 10th season of the hit CBS drama.
We love just how social media savvy Donnie Wahlberg (Danny Reagan) is because we get to see all sorts of cool behind the scenes photos from one of the most popular dramas on TV.
At the beginning of September, Wahlberg ran into someone he admires; Enes Kanter – a pro basketball player for the Celtics. While Kanter may not have a role on 'Blue Bloods,' he just happened to be in the city where Donnie was filming.
Wahlberg writes, "If the amazing amount of respect that this guy gets on the streets of New York is any indication — then Boston is going to absolutely love him too! ☘️"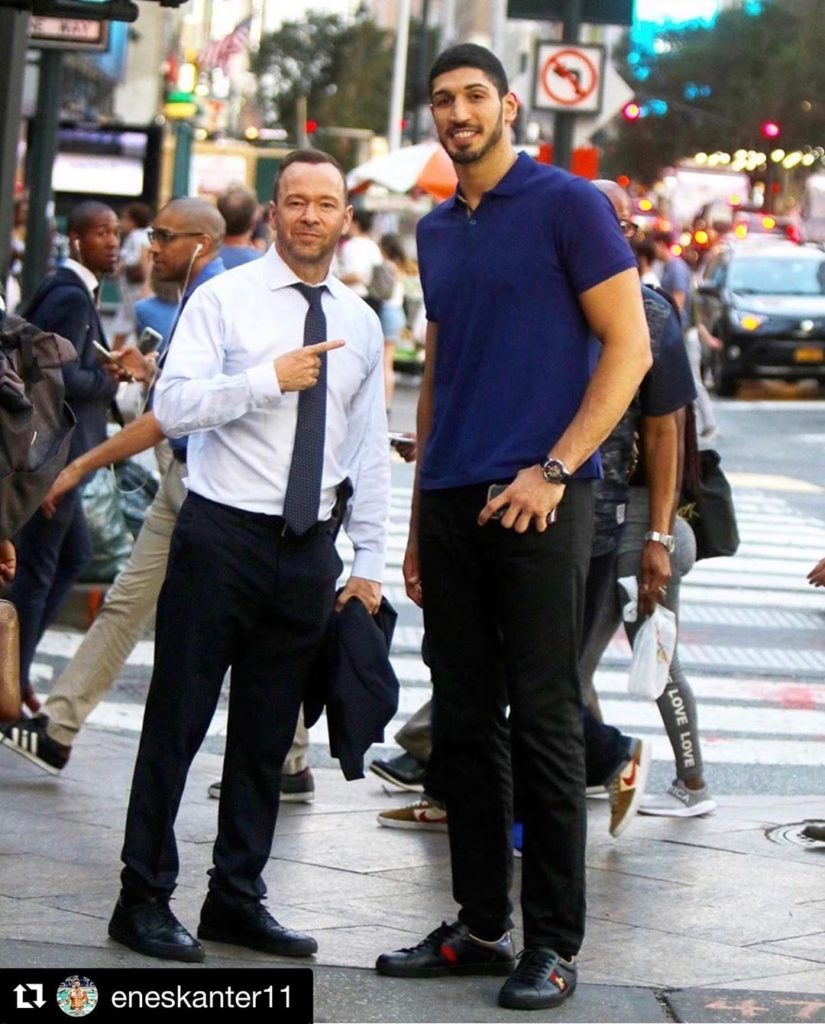 The 50 year old actor doesn't only star in 'Blue Bloods,' he is also a member of the still wildly popular group, New Kids on the Block. When paparazzi photographer Jose was taking pictures of him on set, he couldn't help but notice his great taste in music. Of course Jose wore a vintage New Kids on the Block shirt which caught Wahlberg's eye.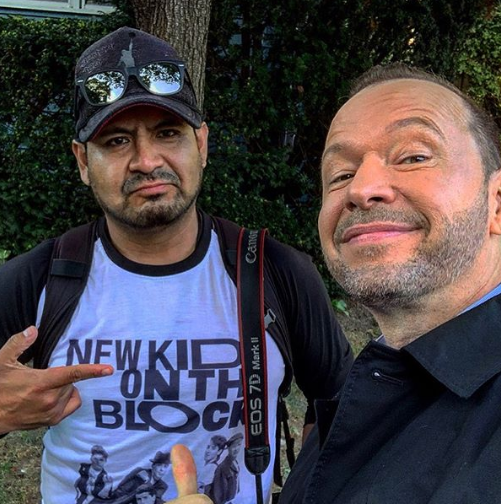 Donnie left a lighthearted comment on his Instagram photo saying, "Always wondered how this guy @jpphotography09 got the best pics and the best access to every actor/artist/set in New York City. Well … now I know. Whoever said #paparazzi are all bad guys?!?"
It didn't stop there. The King of Selfies aka Donnie took a selfie with an actor who will be appearing on season 10. The caption he left on this photo shows you just how humble Donnie really is.
"Before this guy becomes a movie star, I wanna make sure I post this saying "I knew him when". And that's not just because he played for @bcfootball either. No joke! This guy is special and incredibly classy. Thanks for doing amazing work on @bluebloods_cbs Taylor Sele!"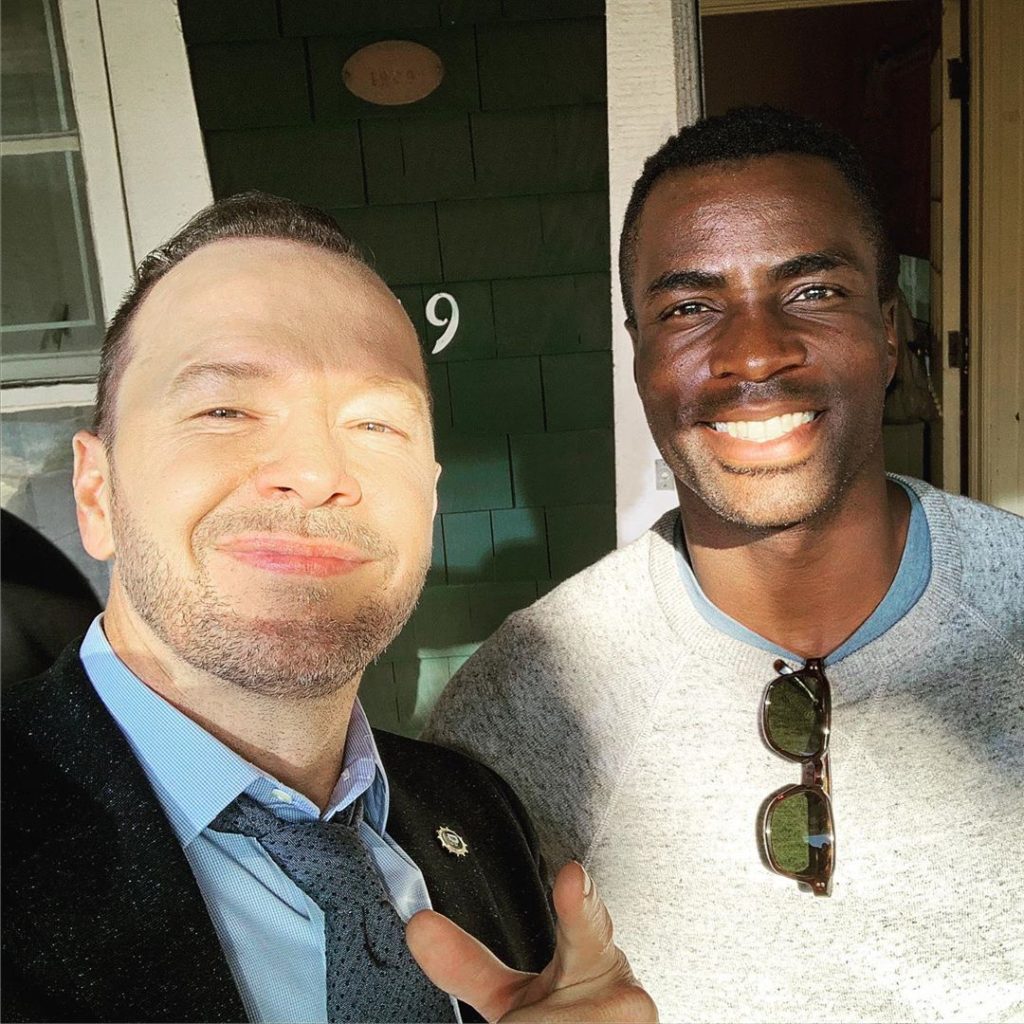 ---
Detective Baez Shows Her Love for Detective Reagan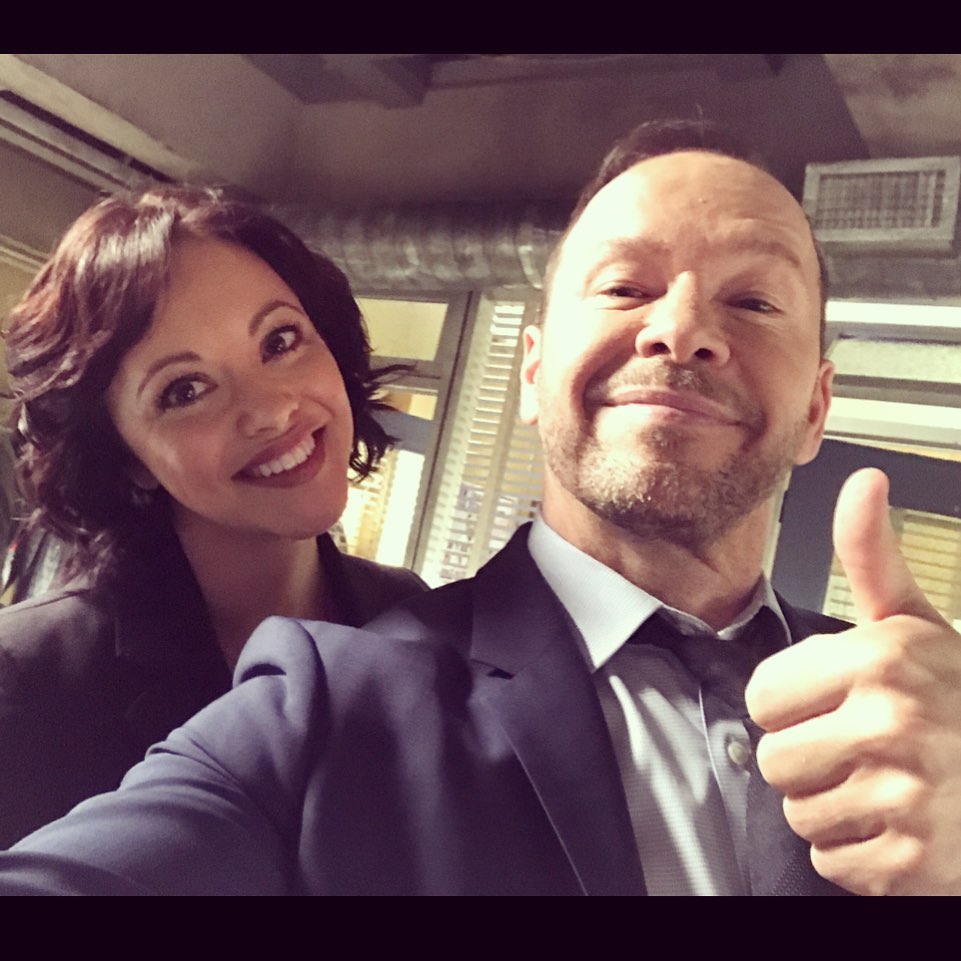 In a cute trailer-selfie from the set, Marisa (Baez) posted a sweet happy birthday message to her partner in crime. She said, "Happy Birthday Partner!!! So grateful for you! You truly are a gem. Love you!"
Let's get hyped up for Season 10!
In one of his most recent Behind the Scenes photos, you see he and his co-star Marisa Ramirez (Detective Baez) on the sidelines of the set checking social media of course!
"grinding! ??? aka setting our calendars to ONE WEEK FROM TONIGHT! #BlueBloods Season 10 Premiere! Next Friday night 10/9c only on CBS," wrote Wahlberg.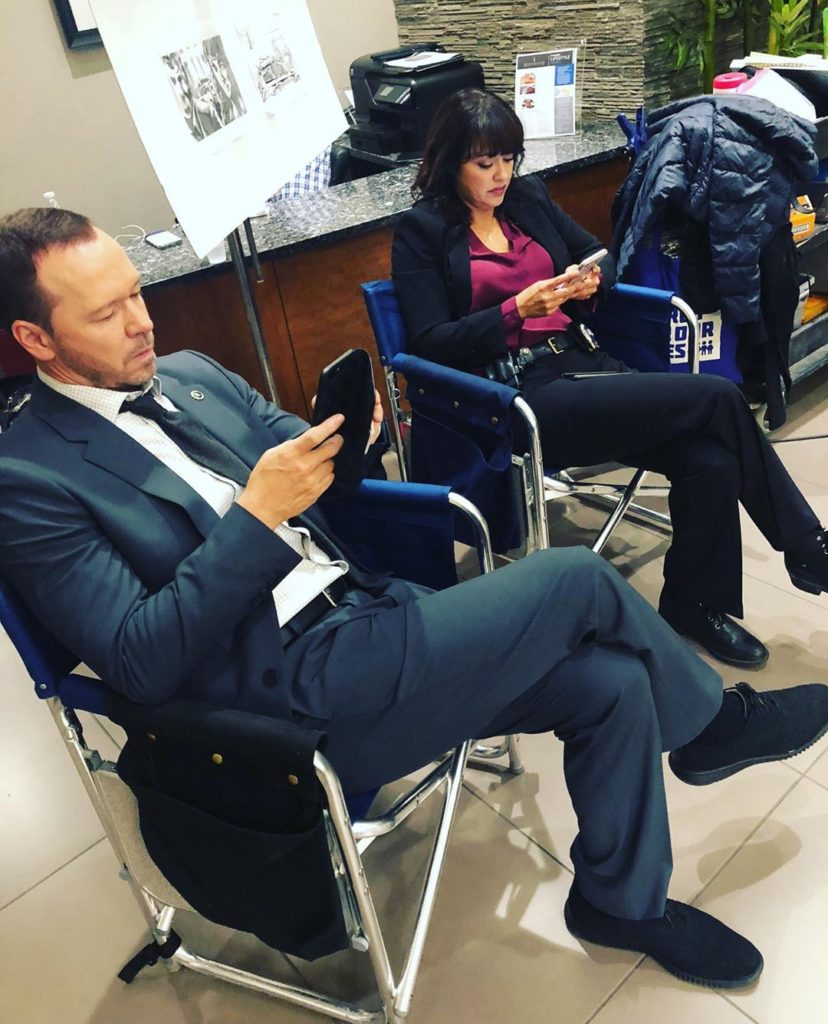 Bonus! Feeling the Vibe has a first look at what is coming up on 'Blue Bloods' season premiere and second episode of season 10. Check it out here.
Tune into 'Blue Bloods' on CBS Fridays at 10pm EST.
MORE ON BLUE BLOODS
Danny & Baez Struggle with a Tough Case on 'Blue Bloods' Season 10 Premiere Sneak Peek
50 Fun Facts about the Cast of 'Blue Bloods' featuring Donnie Wahlberg, Bridget Moynahan, & More!
Donnie Wahlberg Bumps into Celtics Player Enes Kanter While Filming 'Blue Bloods'
Donnie Wahlberg & Jenny McCarthy Hang Out with Former Patriots Rob Gronkowski – See Photos Courtney Rose is an Entertainment Writer at Feeling the Vibe Magazine based in New York. Pop culture and rom-com obsessed. Studied Journalism and is up to date on all the latest entertainment news. For tips or comments, email me at Courtney@feelingthevibe.com