NBC's Chicago PD has been a hit since its premiere back in 2014. Throughout almost 6 years on air and now current seventh season, the show has gone through numerous casting changes – Jon Seda and Elias Koteas are still missed – not to mention epic crossovers with Chicago Fire, Chicago Med, and Law & Order: SVU. We've got some fun facts on the current cast for you below, so keep reading to learn more about Jason Beghe, Patrick John Flueger, LaRoyce Hawkins, Amy Morton, Jesse Lee Soffer, Tracy Spiridakos, and Marina Squerciati.
JASON BEGHE (Hank Voight)
1) If you're an avid viewer of the show, then you'll know part of the reason Jason Beghe's character of Sergeant Hank Voight seems so intimidating is due to his graveled voice. It wasn't always that way though. His gruff tone was caused by being intubated after a near fatal car accident in 1991. Thankfully, he healed up from the breaks to a couple places on his back, ribs, and neck — and his unique voice has definitely helped bring Voight to life.
2) Jason is best friends with actor David Duchovny. He even guest starred in 13 episodes of Duchovny's Californication, and was the best man at David's wedding to actress Tea Leoni.
3) Jason was a follower of Scientology for quite a few years, but disbanded from the organization in 2007. His journey with Scientology was chronicled in the 2015 documentary Going Clear.
4) The One Chicago franchise isn't the first "Chicago" show Jason has been on. He did a 4-episode guest spot on the medical drama Chicago Hope back in 1997 & 1998. Other notable credits include: Thelma & Louise, Everwood, and Safelight.
5) His character of Hank Voight has appeared on 5 of Dick Wolf's shows. Beghe's character originally recurred during season 1 of Chicago Fire back in 2012; which then segued into PD in 2014 as the spin-off. He also appeared on Chicago Med, Chicago Justice, and Law & Order: Special Victims Unit as Voight.
PATRICK JOHN FLUEGER (Adam Ruzek)
6) One of Patrick's earliest acting roles was in the 2001 movie The Princess Diaries. Yes, you read that right: he portrayed the redheaded friend of Mia and Lily's — Jeremiah!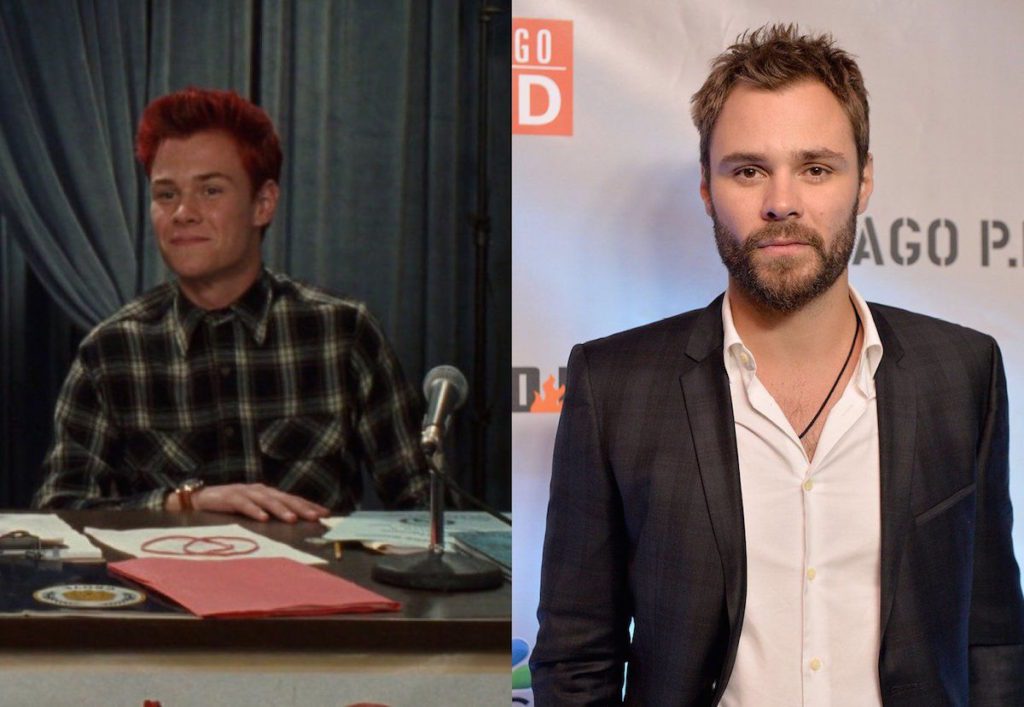 7) Another blockbuster film you've seen Patrick in is the 2011 remake of Footloose. He portrayed the soon-to-be ex-boyfriend of Julianne Hough's character.
8) Patrick grew up in Red Wing, Minnesota. He's the oldest of 3 siblings, having 1 brother and 1 sister whom he's close to.
9) You may also recognize Flueger from his 3 year stint on the CBS show The 4400 as Shawn Ferrell. He originated that role from 2004-2007.
10) He's currently in a relationship with model Reem Amara. The two met last year at a festival, and post the cutest Instagrams of each other. Check out a couple of their photos below:
11) Another nickname (besides Paddy) that he has? Squirrel! He's often called "squirrel" on set because no one ever knows where he's going to be, or can keep track of him!
LAROYCE HAWKINS (Kevin Atwater)
12) LaRoyce is the only actor from Chicago PD to actually be a Chicago native himself. He grew up in Harvey, Illinois, which is a suburb of the Windy City.
13) Though his full first name is LaRoyce, he often goes by the slightly shortened version Royce.
14) He's closest with his Chicago PD costar Patrick Flueger, and even spent a couple holidays with his family in Minnesota.
LaRoyce Hawkins with Patrick John Flueger's family over Thanksgiving in 2013. Image Credit: IG @RoyceDaVoyce.

LaRoyce Hawkins with Patrick John Flueger in Minnesota over Thanksgiving in 2013. Image Credit: IG @RoyceDaVoyce.
15) In addition to his role on PD, Royce is also starring in the Comedy Central show South Side Chi, which highlights Chicago-based talent.
16) In high school, Royce was recruited for basketball. He also won awards on the speech team for comedy writing and humorous acting.
17) He's also done stand-up comedy. He performed at the Laugh Factory earlier this year!
18) He's the father of an adorable little boy named Roman. Check out a photo of the two below: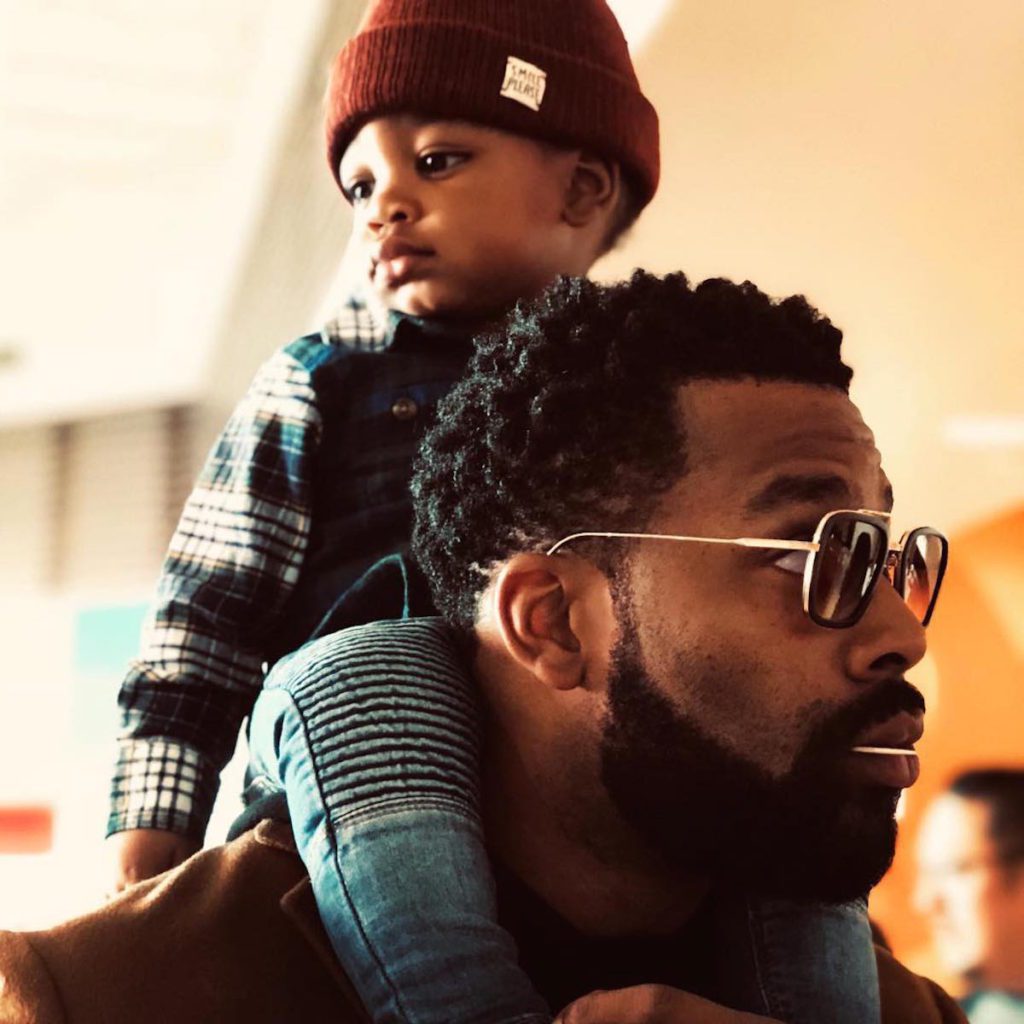 19) His signature phrase is "Be Powerful" (styled as #BPWRFL on his Instagram).
JESSE LEE SOFFER (Jay Halstead)
20) Jesse has two younger sisters, Jenna and Shayne. Jenna's in college and competes in horseback riding competitions; Shayne was recently signed to Wilhelmina Models in NYC.
21) When he was in school at the Gunnery in New York, he was a part of the all-star soccer team. He got to show off those skills in the 2007 movie Gracie as Johnny Bowen, a champion soccer player. Another sport he loves? Golf! He's a fanatic – even posting Instagrams teeing off in the cold!
22) Another place you've seen Jesse? On the soap opera As the World Turns, where he portrayed a teenaged Will Munson. He held that role from 2004-2008, and returned for an episode in 2010.
23) In 2012, Jesse co-starred with Jordana Spiro and Friday Night Lights alum Zach Gilford in the FOX series Mob Doctor. That series actually filmed in Chicago – who knew he'd be back next year to film for PD?
24) Jesse and his Chicago PD co-star Patrick Flueger were actually cast as brothers in an unsold NBC pilot called Hatfields & McCoys. Their former co-star Sophia Bush (who portrayed Erin Lindsay on CPD) was cast to play their sister! About 6 months later, they were all cast in Chicago PD. Funny how things work out, right?
25) Speaking of Sophia Bush, Jesse was in a relationship with the One Tree Hill alum from 2014-2015, but still hung out together until fall of 2016. Bush left Chicago PD in May 2017. In an odd coincidence, Jesse's next dive into the dating pool was with OTH alum and current star of Chicago Med, Torrey DeVitto. The two were toting the line between friendly and flirtatious in fall 2017, but they didn't start posting photos of each other until May 2018. Their breakup happened sometime in February or March of 2019, but didn't hit the press until May.
Jesse Lee Soffer and Sophia Bush in July 2016. Image Credit: IG @JesseLeeSoffer.

Jesse Lee Soffer and Torrey DeVitto in May 2018. Image Credit: IG @JesseLeeSoffer.
26) Right before he scored the role of Jay Halstead, he portrayed Travis Alexander in the Lifetime movie Jodi Arias: Dirty Little Secret. He finished filming in early summer of 2013; PD started up a couple months later in August – talk about a quick turnaround!
27) Though he does eat healthy like 98% of the time (he once said in an interview his favorite on-set snack was chicken and quinoa!), if he's having a cheat meal, it'll be deep dish pizza (Lou Malnati's is a favorite) or some kind of fettuccine bolognese. He's definitely a foodie, citing Purple Pig, Momotaro, and GT Prime Steakhouse as a few of his favorite spots to hit up in Chicago. He balances it out by training at PTS Chicago with Patrick Murphy to keep in tip top shape!
28) He's got a thing for cars and motorcycles. He purchased a 1973 customized Windsor Bronco in 2016; and a few months ago posted an Instagram of a custom bike he was getting made. He's also been to Harley Davidson events and often rides when he's in LA with friends.
A man and his truck. Image Credit: IG @JesseLeeSoffer.

Coming soon to a road near you. Image Credit: IG @JesseLeeSoffer.
29) In spite of the fact that whenever he wears blue or gray, his eyes appear blue; his eyes are actually green! If you put him next to his current PD co-star Tracy Spiridakos (who has bright blue eyes), then you can tell the difference!
TRACY SPIRIDAKOS (Hailey Upton)
30) Tracy's Greek Canadian – and yes, she speaks the language fluently. She was born in Winnipeg, beginning her acting career in Vancouver back in 2007. Her heritage was written into her Chicago PD character: in real life, her parents own a Greek diner in Canada, and that detail was used in her debut episode. Cool, right?
31) She landed small walk-on roles in Supernatural, Hellcats, Psych, and The L Word, before landing her first lead role in the Canadian sitcom Majority Rules! She then went onto film the 2010 Lifetime movie The Boy She Met Online in Vancouver after Majority Rules finished.
32) Chicago PD isn't Tracy's first NBC show. She nabbed the lead role of Charlie Matheson in the dystopian drama Revolution, which she scored during her first pilot season in LA! The show, which also starred Billy Burke and Daniella Alonso, ran for 2 seasons from 2012-2014.
33) Her favorite on set snack is chocolate, and she's been known to love ice cream too.
34) Her role of Hailey Upton on Chicago PD began as a three episode arc in season 4, before being promoted to a series regular in season 5.
35) She's a fan of traveling. She's been to Ireland, Italy, Greece, France, and of course, all over Canada. She, along with her PD co-stars Patrick John Flueger and Jesse Lee Soffer, just traveled to Greece over the summer, so as you can see, they all get along IRL too!
36) Her most recent relationship is with photographer and singer-songwriter Justin Ruane. The two have been dating since 2014, though they've been more private since October 2018 (their last social media posts with each other).
37) She has the most adorable dog named Nala.
38) She's known as a prankster and the goofiest person on the set of Chicago PD. Though she has been pranked a few times by Jesse and PD's technical producer Brian Luce!
MARINA SQUERCIATI (Kim Burgess)
39) Marina's married to Chicago attorney Eli Kay-Oliphant, and she gave birth to their daughter in spring 2017. She was actually out of the last few episodes of Chicago PD season 4 due to maternity leave. During her season 4 screen time, she was usually holding boxes or file folders to camouflage any sign of a 'baby bump.'
40) Marina is close friends with her former Chicago PD co-star Sophia Bush, as well as Chicago Med star Torrey DeVitto. She's also pals with Lilian Matsuda, wife of Med star Nick Gehlfuss; and Patti Murin, wife of former Med star Colin Donnell.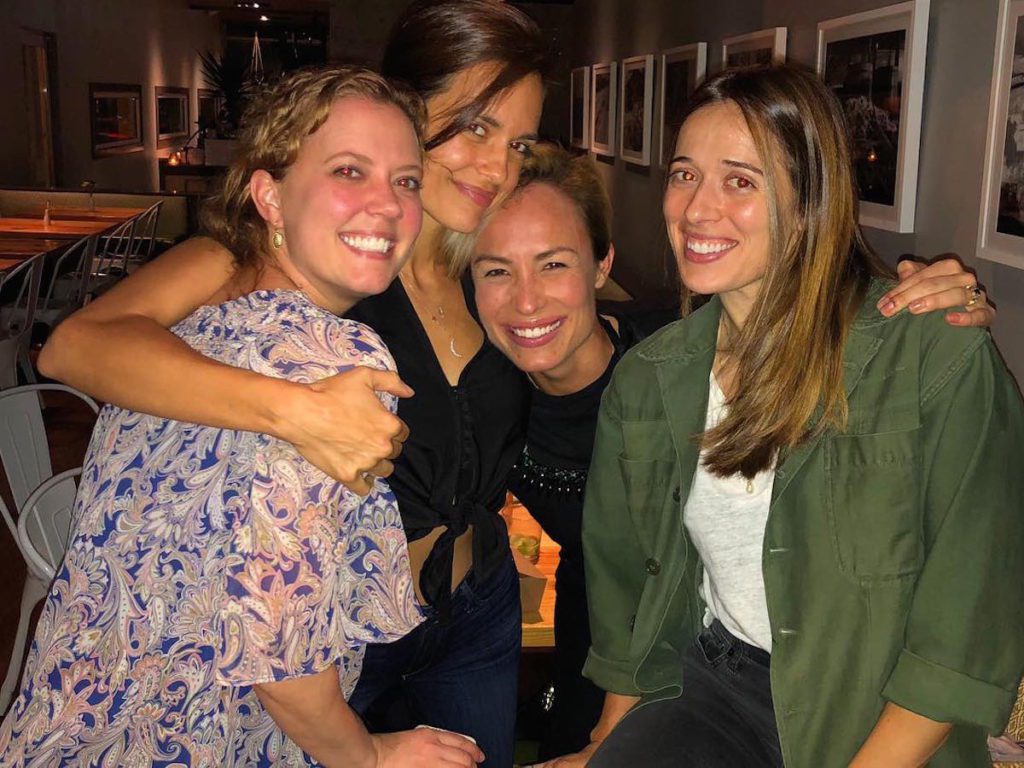 41) She's the #hashtagqueen on Instagram, and she's the go-to Instagrammer of behind the scenes shots, especially when it comes to fan-favorite "ships." Her and Patrick John Flueger's characters make up "Burzek" (Burgess and Ruzek), so Marina often posts fun photos of her and Paddy, or Jesse and Tracy ("Upstead") on or off set.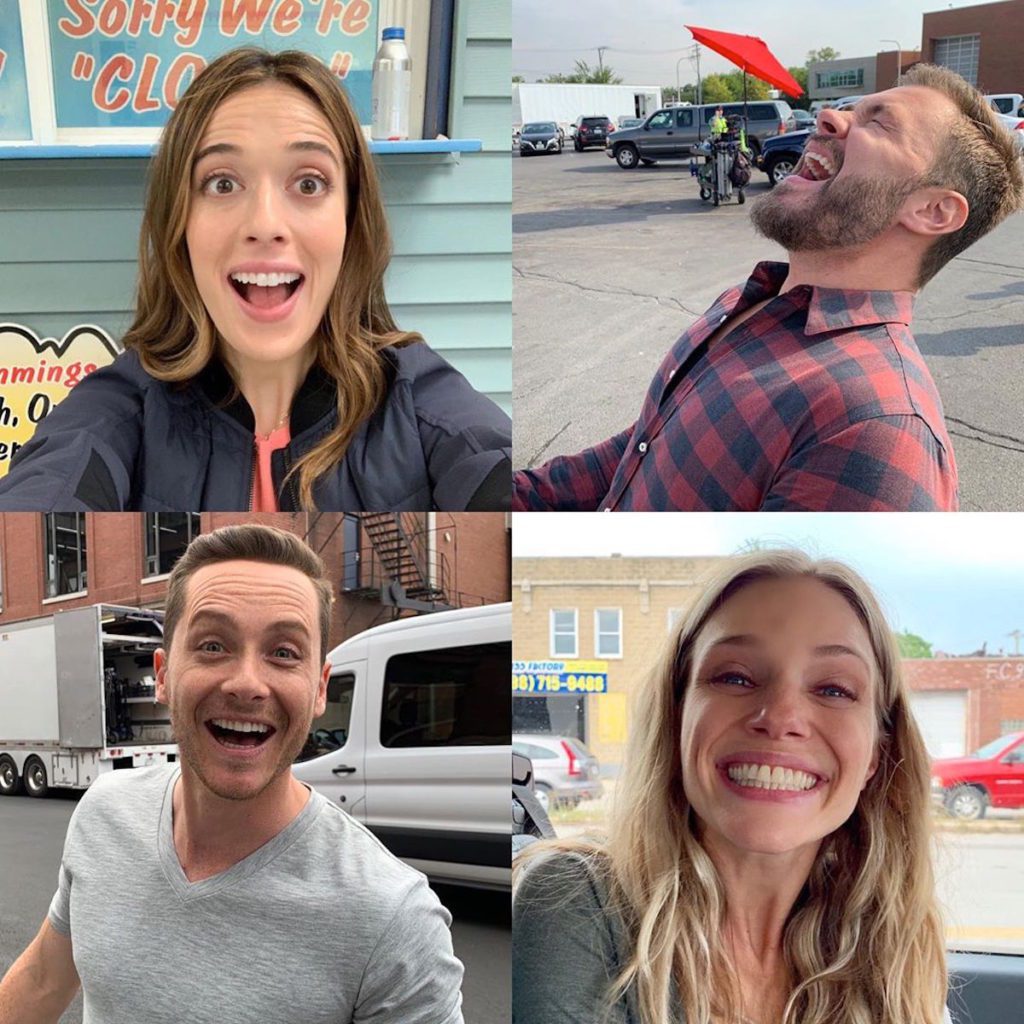 42) She lives in the West Loop of Chicago, and actually shares the building with One Chicago stars Taylor Kinney and Yaya DaCosta.
43) While her fellow PD stars hung out in Europe this summer, Marina ventured to Japan and Madagascar. Talk about a fun summer vacation!
44) During season 6 of the show, Marina used Sisley Paris' Hair Rituel hair care line to keep her locks looking great! Tracy Spiridakos also used the brand while on set. The two have gotten their hair done at Anthony Cristiano Salon in Chicago too.
45) Marina is quite the fashionista – she's always tagging her clothes on Instagram. Some of her favorite brands are: Matteau (for swimwear), Cuyana (for essential pieces), Gucci, Diane von Furstenberg, and Rachel Roy.
46) Her sketch series "Special Skills Show" won Kevin Hart's comedy competition, so her series inked a development deal with Hart's studios. Her show won based on fan votes back in 2017, but no word yet on their second season. Fingers crossed – because Marina and comedy are a dream come true!
AMY MORTON (Trudy Platt)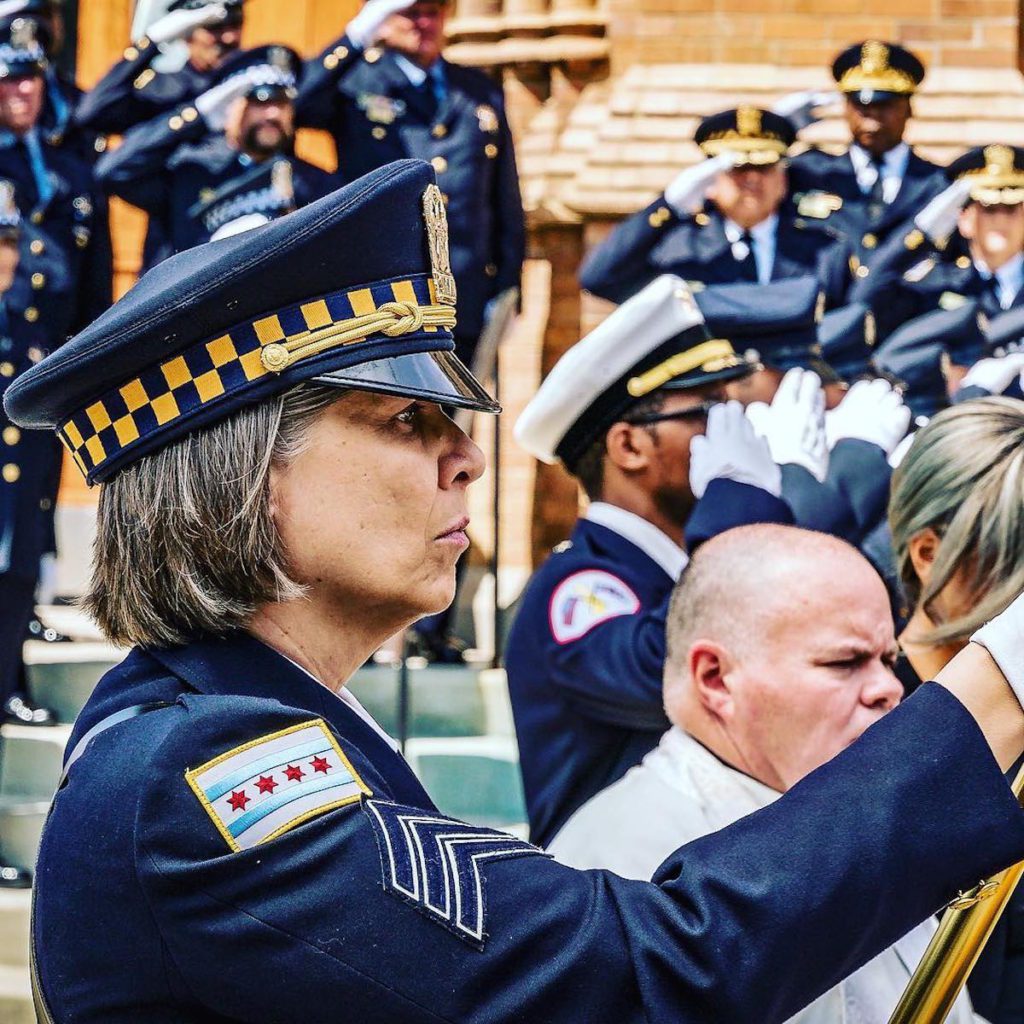 47) Amy was nominated for 2 Tony Awards for her performances in August: Osage County and Who's Afraid of Virginia Woolf?
48) Her debut film role was alongside Dolly Parton in Straight Talk. A couple other notable roles were in Rookie of the Year and Up in the Air.
49) Chicago PD was not the first police procedural she was on. She recurred on the CBS series Blue Bloods from 2013-2014 as Erin's new boss, Amanda Harris.
50) Amy is one of two Chicago PD stars that do not have social media of any kind. Jason also doesn't have Instagram, Twitter, etc.
And there you have it: 50 facts about the cast of Chicago PD! Their seventh season has just begun as of September 25, and they air new episodes Wednesday nights at 10 PM EST on NBC. You can follow the cast's Instagram's (linked in their names) and the show's (@NBCChicagoPD) to keep up to date with everything PD related!
---
MORE TELEVISION NEWS
Exclusive Sneak Peek of the First 4 Episodes of Blue Bloods Season 10!
The Casts of Black-ish and The Goldbergs Go Head to Head on Celebrity Family Feud – See Photos!
10 Year Entrepreneur Cassidy Crowley Wows Shark Tank Judges in Season 11 Premiere
50 Fun Facts about the Cast of Blue Bloods
Kari Highman is a Beauty and Fashion Blogger at Feeling the Vibe Magazine. Otterbein Alum (2017) – English & Psychology. Always learning & creating. Avid fan of mid 2000's TV & pop music. Comments or tips, email kari@feelingthevibe.com