Get ready Dance Moms fans, because the show is officially returning for an all-new season – which also means an all-new cast! We have a look at the new dancers joining Abby Lee for season 8 below with some fun facts. Keep reading to find out more about Savannah Kristich, Hannah Colin, Lilliana Ketchman, Brady Farrar, Sarah Georgiana, GiaNina Paolantonio, Pressley Hosbach, Abby Lee Miller, and Gianna Martello!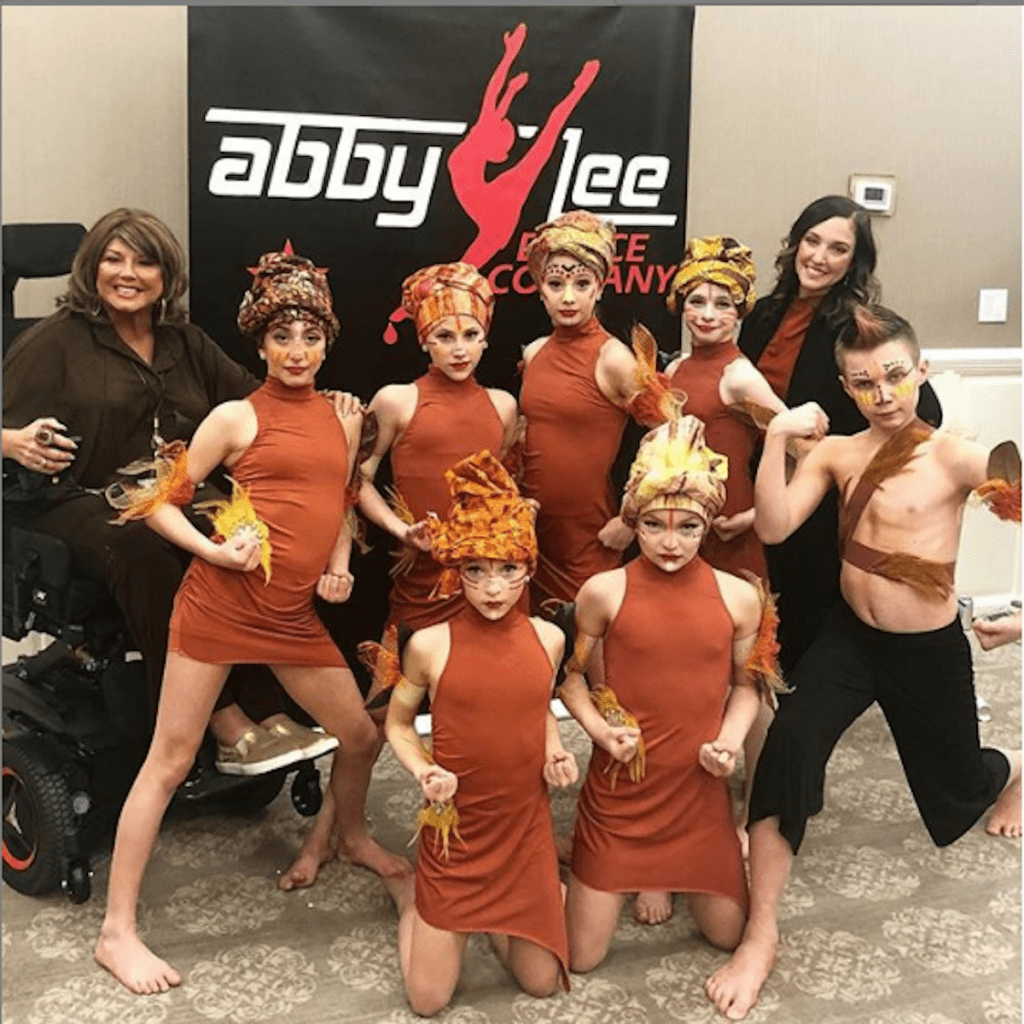 Savannah Kristich
Savannah participated on season 2 of the NBC show World of Dance with her Nevada team, The Rock Company.
She won Mini Core Performer at the 2018 Radix Dance Competition Nationals.
She also took home Best Dancer at the 2018 Dance Awards.
Savannah is quite the little fashionista too – she rocks camouflage print and denim as a part of her daily look!
Hannah Colin
Hannah recently went on a class trip to Washington D.C. to explore the monuments and learn more about the historic capital. Check out the fun photos from her Instagram below!
She has an adorable pug puppy that she likes to dress up. How cute!
When she's not dancing, Hannah likes to hang out with her friends, go to dances, and be outdoors.
She's performed in the theatre before – singing as a part of a production called "Broadway Kids" back in 2016.
RELATED 20 Fun Facts About "Dance Moms" Lili Ketchman
Lilliana Ketchman
Lily's first solo with Abby Lee Miller and Gianna Martello was when she was 7 years old in 2016. She posted a throwback Instagram with Abby below.
She has almost 800,000 Instagram followers – making her the most followed new cast member on the platform. She's even verified – at 9 years old! Wow.
She has a YouTube channel where she posts dances, daily routines, and even music videos! She has over 300,000 subscribers to her channel.
Lily has collaborated with Oh La La Dancewear on a clothing line, and has tights available with Pink Tights, Black Leo.
Brady Farrar
Brady is a Capezio ambassador and athlete for the dancewear company.
He made it to the finals of the Youth America Grand Prix, a global professional ballet competition. He posted about his excitement about heading back to NYC for the journey below.
He has two brothers, one older and one a little younger than himself. They are all very close and he loves spending time with his family in general.
In his spare time, you'll often find Brady venturing out to the beach.
Sarah Georgiana
Sarah loves seasonal fashion – dressing up in scarves and different prints for the colder months. Check out one of her glam photos below!
She loves hanging out with her friends and family, often spending time outdoors, at the beach, or on vacation at Disney World.
She starred in a film called "Before the 4th" last year.
One of her favorite traditions is that she and her family go to see a different musical every year around Christmas time. This past Christmas they saw ELF. How fun!
GiaNina Paolantonio
GiaNina participated on Nickelodeon's Lip Sync Battle Shorties earlier this month, and even grabbed a photo with host and former Dance Moms star JoJo Siwa!
She had a small role in the hit 2017 film The Greatest Showman as 'Pointe Ballerina #5' – so obviously those dancing skills paid off!
She often posts inspirational messages on her social media, including "Don't follow, lead" and "It's time to focus on what matters."
She's been lending her voice to the #HeForShe campaign, which focuses on breaking down gendered stereotypes and the stigmas that surround girls and boys today.
She started her own Etsy shop last May (2018) to clean out her closet. Her shop consists of gently worn, super cute girls clothing that her fans are sure to love!
Pressley Hosbach
Pressley was chosen to dance with Justin Bieber on his Purpose World Tour in 2016. Check out the backstage, during, and aftershow photos she took below!
Her first recital was when she was 2 years old and still in diapers!
She got to dance with Mollee Gray (from Teen Beach Movie and So You Think You Can Dance) at Nicole's Broadway Dance Company for a few master classes last March.
Pressley loves doing normal kid stuff, like going to Starbucks, having ice cream with her friends, and hanging out at big city hotspots. When she was in LA back in 2017, she even took a trip to Disneyland.
RELATED Abby Lee Miller Reunites with JoJo Siwa for New YouTube Video – Plus Info on "Dance Moms" Season 8!
Abby Lee Miller
Abby started her dance company when she was a teenager!
Her mom was also a dance teacher. Abby began to study dance at her mom's studio in Pittsburgh, PA.
When Abby was younger, she participated in Girl Scouts, charm school, and band lessons. Her real passion was (and always has been) dance.
She's taught 3-4,000 students within her career.
Dance Moms premiered in 2011, and was originally meant to solely star the kids, not Abby herself.
The show was so popular that Abby eventually had 2 spinoffs: Abby's Ultimate Dance Competition and Abby's Studio Rescue. The former followed Abby and other judges as they tried to find the most versatile dancer of the group; the latter followed Miller as she visited dance studios around the US to assist them in their routines.
Gianna Martello
Gianna began working under Abby at her ALDC studio when was 16.
She has been with the dance company for 12 years, and has also done judging at competitions.
Her choreography has been featured in numerous music videos for artists like Meghan Trainor and Todrick Hall. She even choreographed 3 former Dance Moms cast members videos: Kendall Vertes, Mackenzie Ziegler (as MackZ), and Nia Sioux.
She graduated with a degree in Advertising and Public Relations in 2011 from Point Park University.
Gianna lives on the West Coast and is currently serving on the Groove Conventions faculty for their 2019 competitions.
---
You can catch the new cast of Dance Moms doing what they do best when season 8 premieres this summer!
20 Fun Facts About "Dance Moms" Lili Ketchman
JoJo Siwa Visits Abby Lee Miller & 'Dance Moms' Season 8 Set in Pittsburgh
Abby Lee Miller Reunites with JoJo Siwa for New YouTube Video – Plus Info on "Dance Moms" Season 8!
Kari Highman is a Beauty and Fashion Blogger at Feeling the Vibe Magazine. Otterbein Alum (2017) – English & Psychology. Always learning & creating. Avid fan of mid 2000's TV & pop music. Comments or tips, email kari@feelingthevibe.com