Lifetime will once again tell the story of Meghan Markle and Prince Harry's journey in an all-new film airing Memorial Day Weekend, appropriately titled Harry & Meghan: Becoming Royal. The film's cast is spot-on, with Tiffany Smith portraying Meghan and Charlie Field portraying Harry.
Keep reading below for 20 fun facts on Tiffany and Charlie!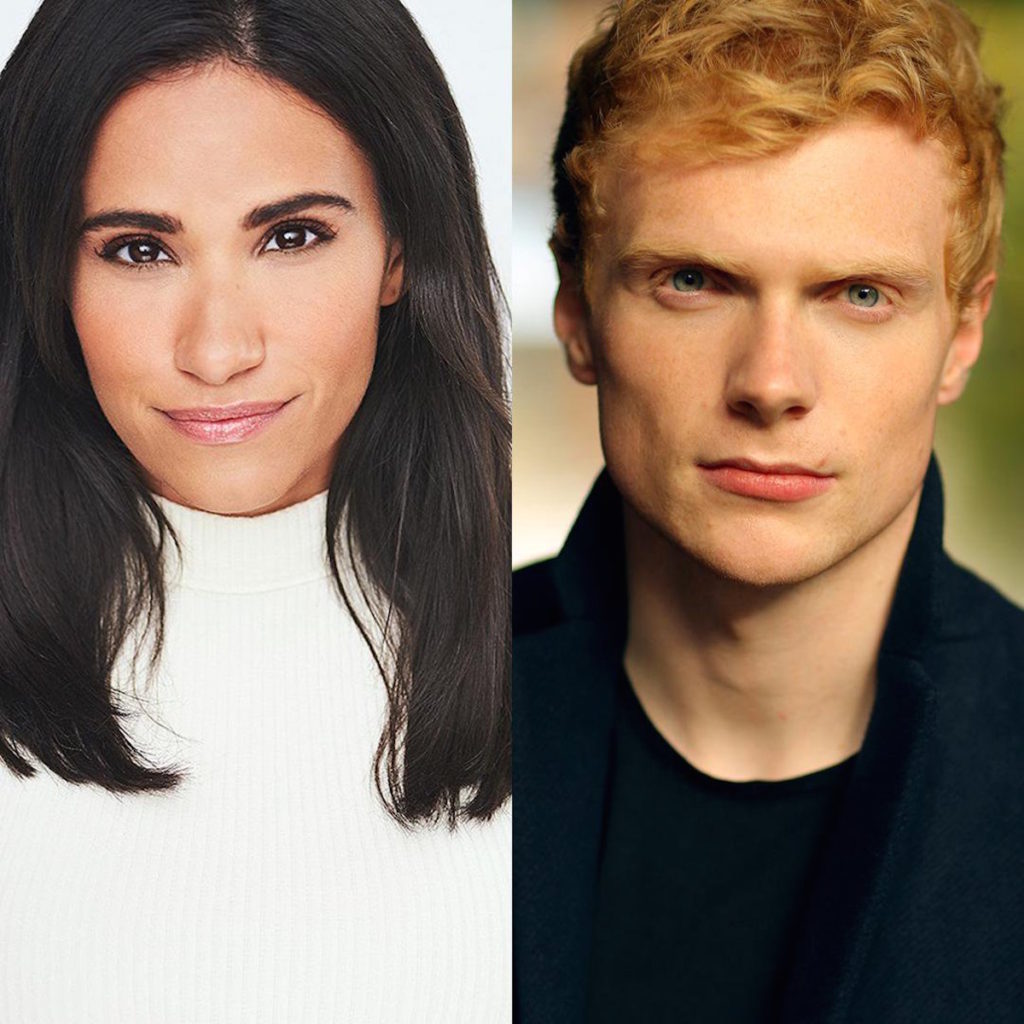 Tiffany Smith is 36 years old and was born in Los Angeles, California.
Charlie Field was born and raised in London, England.
Tiffany got her start as a reporter, and was the featured host on shows like DC Daily and Geeking Out.
She has a writing and producing credit to her name: the 2008 TV series, Cuz. In addition to writing and producing the show, she starred as 'Tee.'
She guest starred on episodes of Jane the Virgin and Supernatural.
Charlie was always fascinated by entertainment industry and performing arts. His dream from a young age was to be an actor.
He's been in 5 short films.
He's most known for starring in the television series Genius and Poldark. He guest starred for one episode on each show in 2017 and 2018, respectively.
Tiffany's Instagram is full of behind the scenes photos from her hosting days, and set life as an actress. You can see one of them below from her DC Daily days: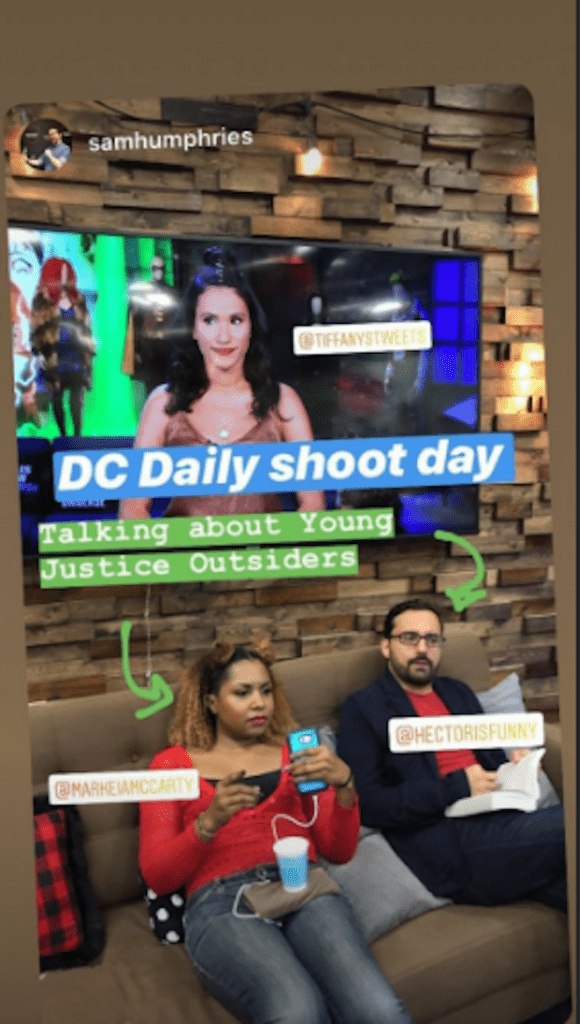 ---
She dances in her spare time, and it's also her favorite way to stay fit!
Besides dancing, Tiffany enjoys weightlifting and Core Power Yoga.
Tiffany is a huge Disney fanatic: Disneyland is one of her frequent trips! She even rocks the Mickey Mouse ears!
Charlie's social media is full of family, friends, and his girlfriend, London actress Issy Knopfler. The two have been together since the spring of 2017 – a little over 2 years now! You can see a sweet photo of them below from Charlie's Instagram:
Charlie once posted on social media that his spirit animal is a alpaca. Ha, how funny!
Charlie has definitely been bitten by the travel bug: he's been to New York, LA, Germany, France, and Prague.
Tiffany has been skydiving, scuba diving, and snorkeling. She did all of these amazingly fun things while on a trip to the British Virgin Islands at the beginning of this year.
In order to take on the role of the Duchess, Tiffany studied Meghan's journey from acting to being royalty, watching interviews and even talking with Parisa Fitz-Henley (the actress who portrayed Meghan in the first Lifetime film).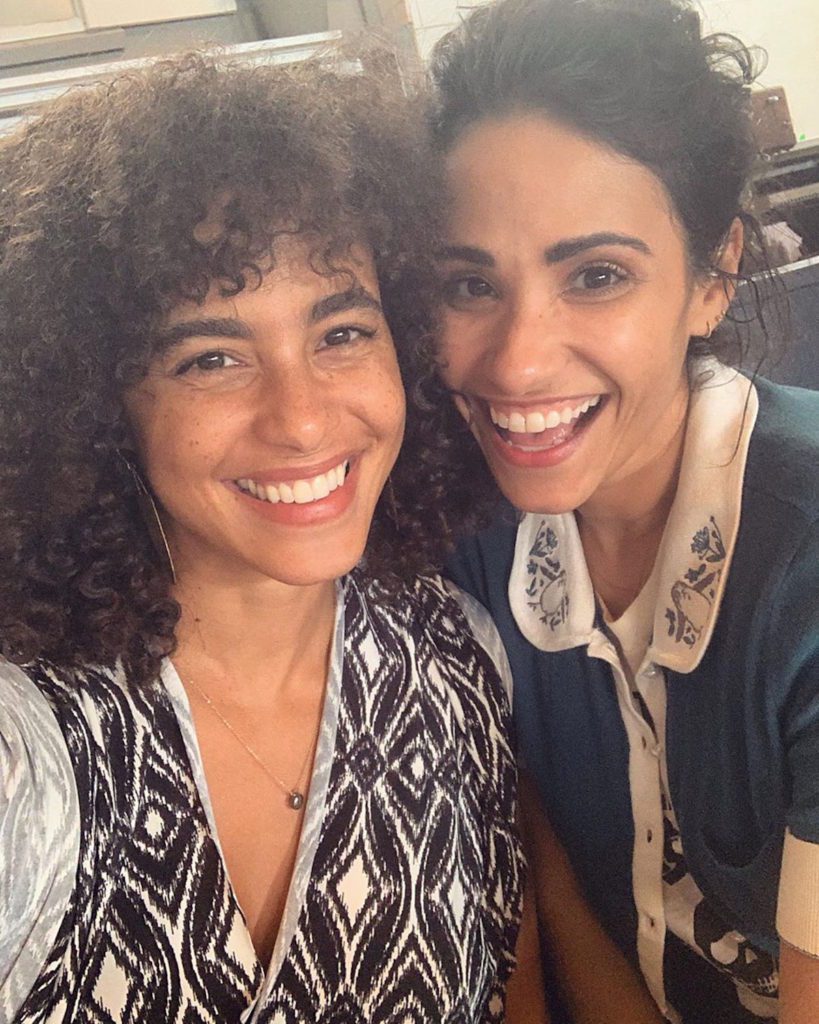 Charlie actually grew a full beard and mustache for the role of the Prince, and his hair was colored slightly (he's more blonde in real life than in the film).
The one thing that surprised Charlie about this role was how many Americans are fascinated with the Royals (since Charlie's British, for him, they're his hometown's royalty; akin to the US' First Family). He thinks that Meghan and Harry are great role models, not just for England, but the world.
For Tiffany, the one thing she really wanted to make sure was portrayed in the movie was Meghan's family history. Tiffany, like Meghan, is from a multi-racial family, so it was important to her personally that the message of "love conquers all" came across onscreen. She has the upmost respect for both Meghan and Harry for sharing their journey with everyone.
See photos from the film Harry & Meghan: Becoming Royal below!
---
The world premiere of Harry & Meghan: Becoming Royal is Monday, May 27 at 8 PM ET, only on Lifetime.
MORE CELEBRITY NEWS ON HARRY, MEGHAN, AND ENTERTAINMENT BASED ON THEIR LIFE
Charles Shaughnessy to Play Prince Charles in Harry & Meghan: Becoming Royal on Lifetime
5 Facts About Parisa Fitz-Henley, Who Played Meghan Markle in Lifetime's Harry & Meghan: A Royal Romance
Top 6 Fashions Worn By Meghan Markle in 2017 – Get Her Look!
Kari Highman is a Beauty and Fashion Blogger at Feeling the Vibe Magazine. Otterbein Alum (2017) – English & Psychology. Always learning & creating. Avid fan of mid 2000's TV & pop music. Comments or tips, email kari@feelingthevibe.com