Ben Affleck has been in the spotlight for a long time now, and his personal life has been up for public consumption for just about as long. The latest headline has been about his new girlfriend, Ana de Armas, a Cuban-Spanish actress who's made a name for herself in her own right.
We've got 15 facts about Ana below, so keep reading to find out more about her.
1) Ana was born in Santa Cruz del Norte, Cuba and originally rose to fame in her hometown for her role in the 2006 romantic drama Una Rosa de Francia.
2) At the age of 18, she moved to Spain where she starred in El Internado for 6 seasons over the span of 3 years.
3) She did not gain notoriety in Hollywood until 2017 for her role as an AI in Blade Runner: 2049.
4) Her role in the 2019 film Knives Out scored her a Golden Globe nomination for "Best Actress in a Musical or Comedy."
5) When Ana moved to LA, she did not speak English, and had to learn her lines phonetically for her first two films, both of which she starred alongside Keanu Reeves – 2015's Knock Knock, and 2016's Exposed.
6) You may have also seen Ana in supporting roles from War Dogs, Overdrive, and Hand of Stone.
7) Another major star she's worked with is Demián Bichir of Grand Hotel fame. Ana co-starred with Demián in the 2018 film Corazon.
8) She met Ben Affleck on the set of their film Deep Water, which is set for a 2020 release. They met on set in 2019, though their romance was not speculated about until March when they were seen vacationing together.
9) Ana has since seemed to go public with an Instagram post featuring Ben, which she posted as a part of her birthday recap, when she turned 32 on April 30. You can see the photos below:
10) In addition to acting, Ana has appeared on quite a few magazine covers or spreads, including Vogue and Vanity Fair.
11) She hasn't always been a brunette. Ana has rocked some platinum blonde hair for a couple of roles in the past.
12) One of Ana's icons is Marilyn Monroe, also known as Norma Jeane.
13) She's a traveler, having gone back to Cuba, but also to Brazil, Thailand, and Jordan over the last few years.
14) She has an adorable puppy named Elvis. You can check out a photo from Ana's IG below: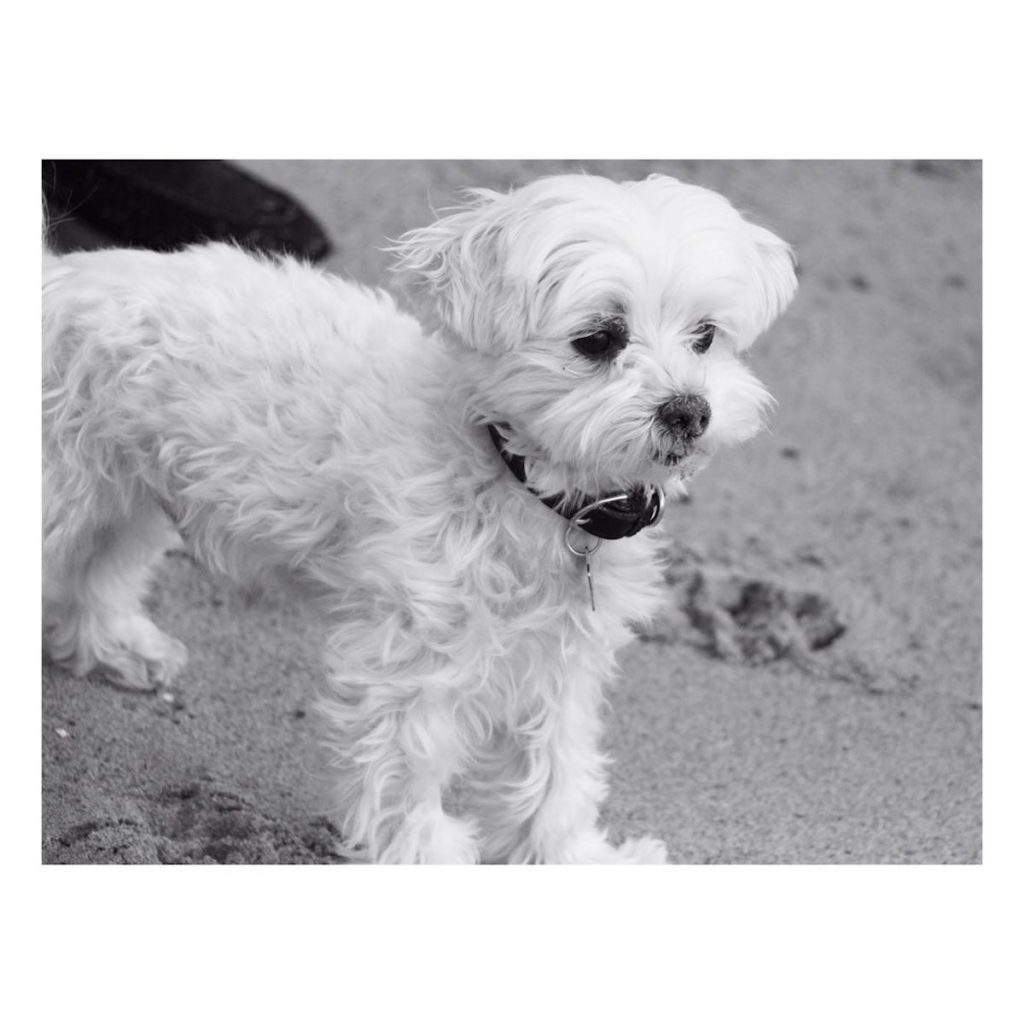 15) You probably know that Ben Affleck was once married to Jennifer Garner, but you might not have known that Ana used to be married too. Ana was married to Marc Clotet from 2011-2013.
We're glad that Ana and Ben are happy together, and we wish the couple well in navigating their relationship in the public sphere. Their film Deep Water is set for release in November 2020 from 20th Century Studios.
---
MORE CELEBRITY RELATIONSHIP NEWS
Who is Gabriella Brooks? Get Details on Liam Hemsworth's New Girlfriend!
10 Fun Facts About JoJo Siwa's Rumored Boyfriend, Elliott Brown
10 Fun Facts About Justin Hartley's New Girlfriend, Sofia Pernas
Kari Highman is a Beauty and Fashion Blogger at Feeling the Vibe Magazine. Otterbein Alum (2017) – English & Psychology. Always learning & creating. Avid fan of mid 2000's TV & pop music. Comments or tips, email kari@feelingthevibe.com