'Call Me Kat' starring Mayim Bialik premiered on January 3rd on FOX. The show centers around Kat (Bialik) as a 39-year old single woman who spends her entire savings to open up a cat cafe. Fans have been wondering if this show has been cancelled or renewed yet? No official word from FOX just yet but we can tell you the fans are loving in!
Just in case you haven't begun watching FOX's new sitcom, we are here to update you (through photos) on what you've been missing!
Episode #1 : Plus One (Air Date on Jan 3)
In the season premiere of 'Call Me Kat,' Kat's good friend and former crush (Cheyenne Jackson) returns to town. This episode guest starred Vanessa Lachey as one of Kat's close girlfriends who is getting married (again). She is expected to bring a plus one to the party. Does she show up with the former crush? Not very likely..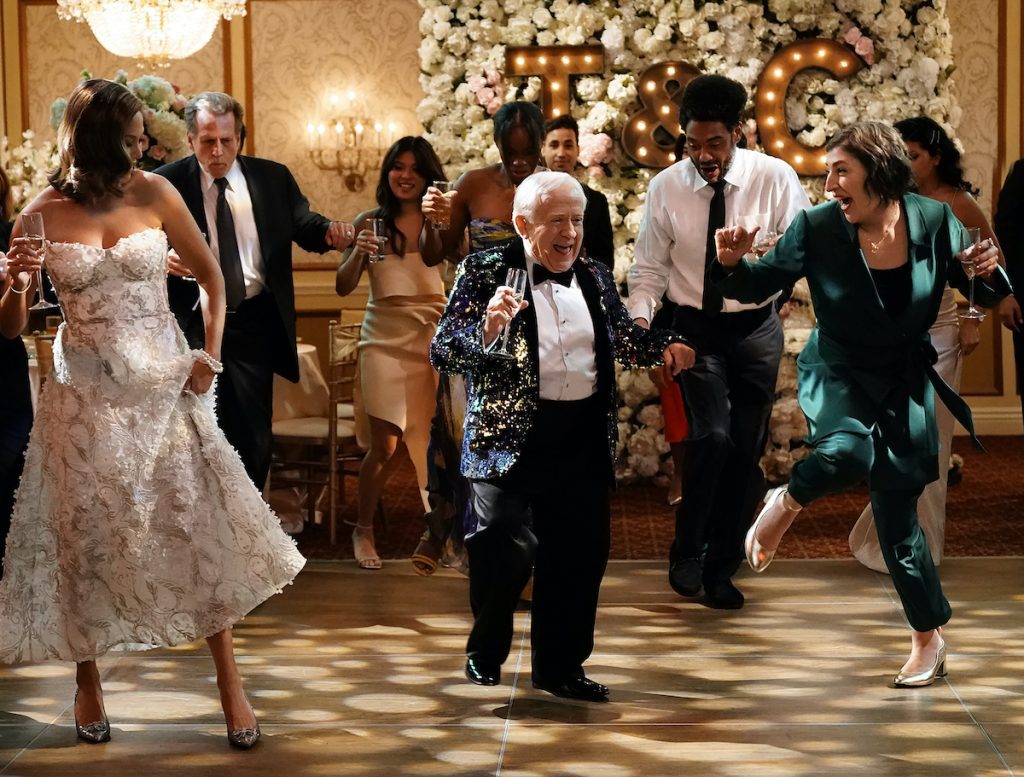 Kat trying to play it off cool with her crush Max played by Cheyenne Jackson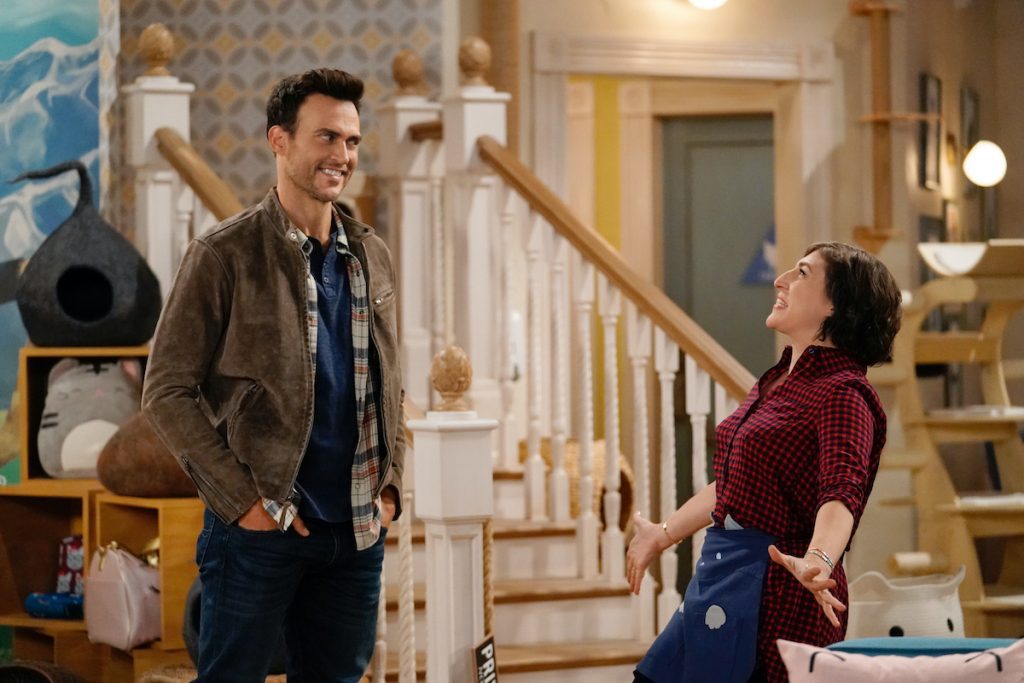 Getting and maybe taking some advice from one of her friends Phil (Leslie Jordan) who works at the cat cafe.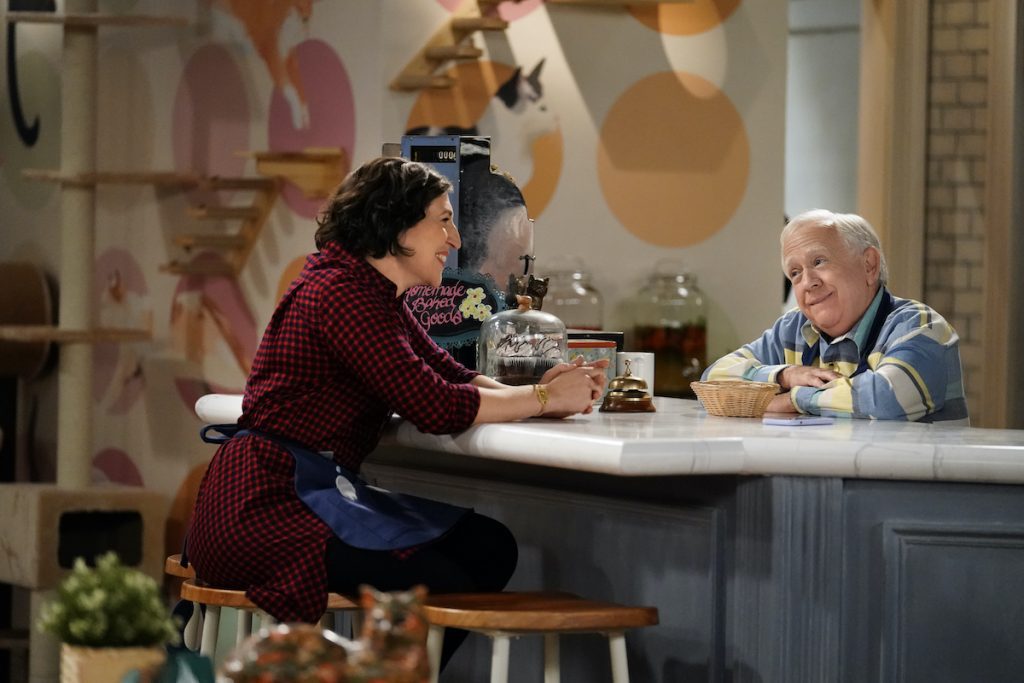 Call Me Kat: Mom Sets Up a Blind Date for Kat
Episode 2: Double Date (Air Date Jan 7th)
Now, Kat may be fine with her single status (sometimes at least) but that's not exactly how her mother Sheila feels (played by Swoozie Kurtz). In the second episode of Call Me Kat, her mom sets Kat up on a double blind date. However, the timing is horrible! Why? That is the same night that Max asked Kat to be his karaoke partner at "The Middle C."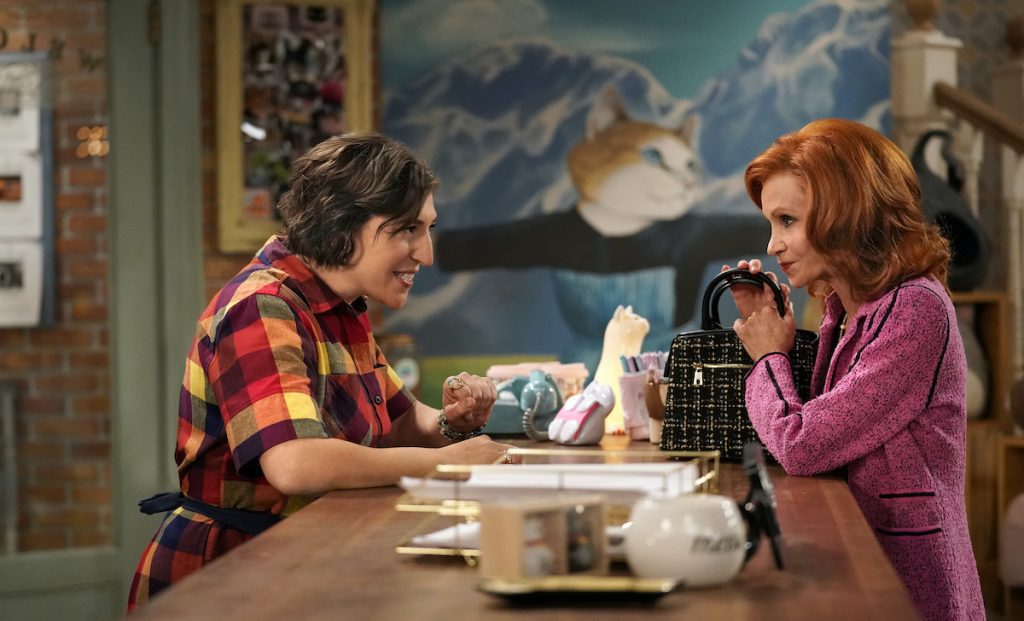 Trying to pick out the perfect outfit for a special night isn't easy! You always need the opinion of a trusted friend..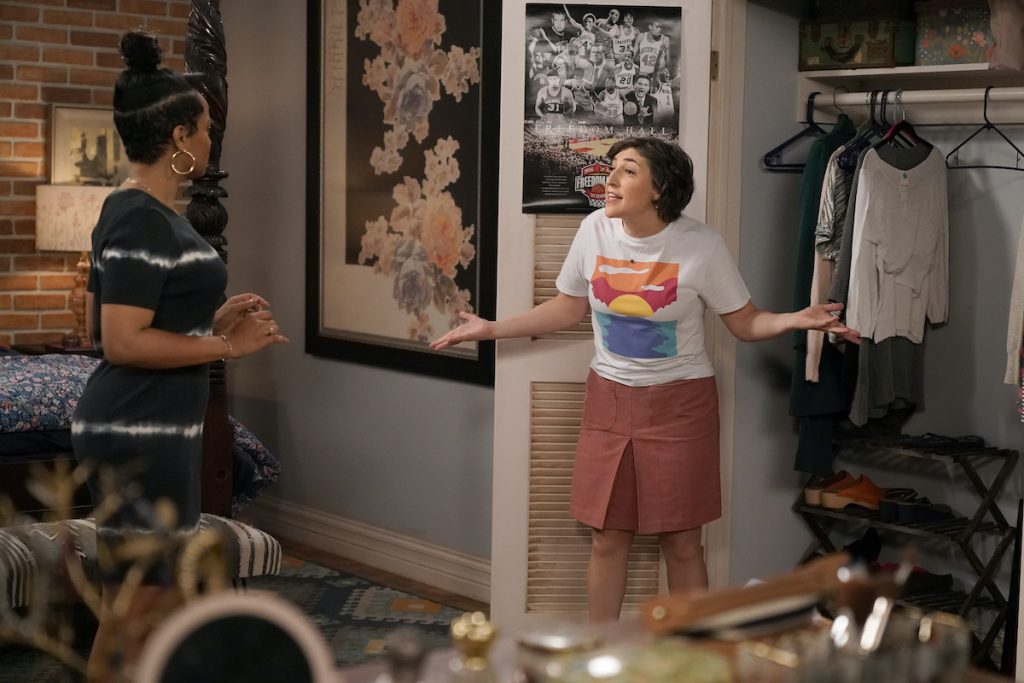 Finally getting her long-anticipated moment with Max at The Middle C!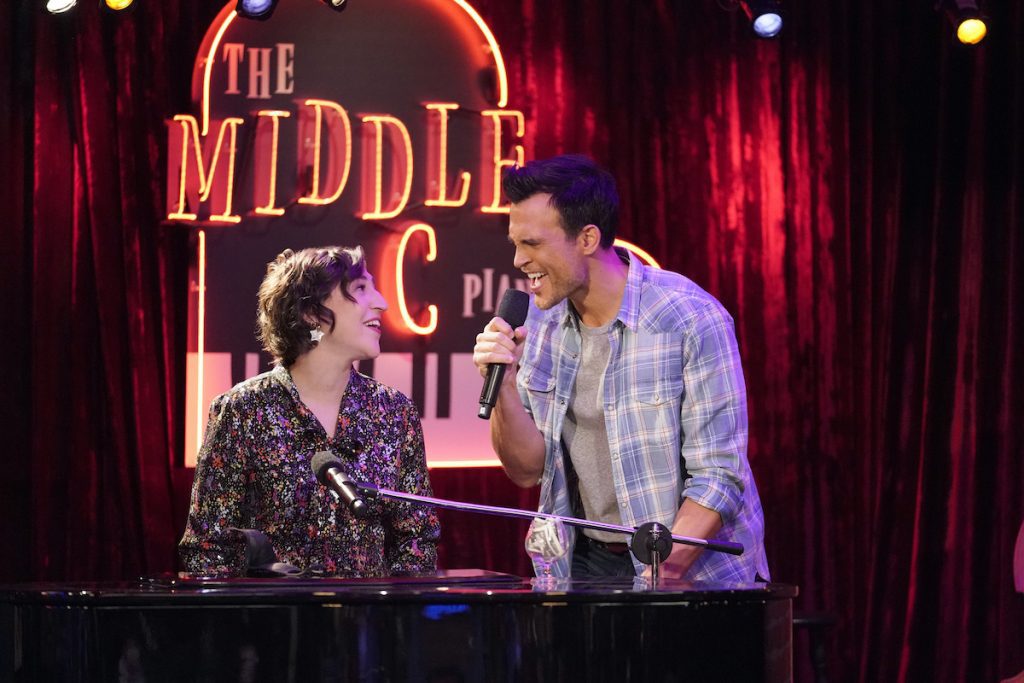 Kat Gets a Free Trip to Puerto Rico
Episode 3: Vacation (Air Date Jan 14, 2021)
Kat wins a free trip to none other than the tropical island of Puerto Rico for herself and a friend! The problem? She has nobody to go with her. So her friends convince her to just enjoy the tropical island alone. Will she take their advice?
Meanwhile, back at the cat cafe, Randi and Phil are having trouble working the new register.
Kat is super ready for her trip to Puerto Rico!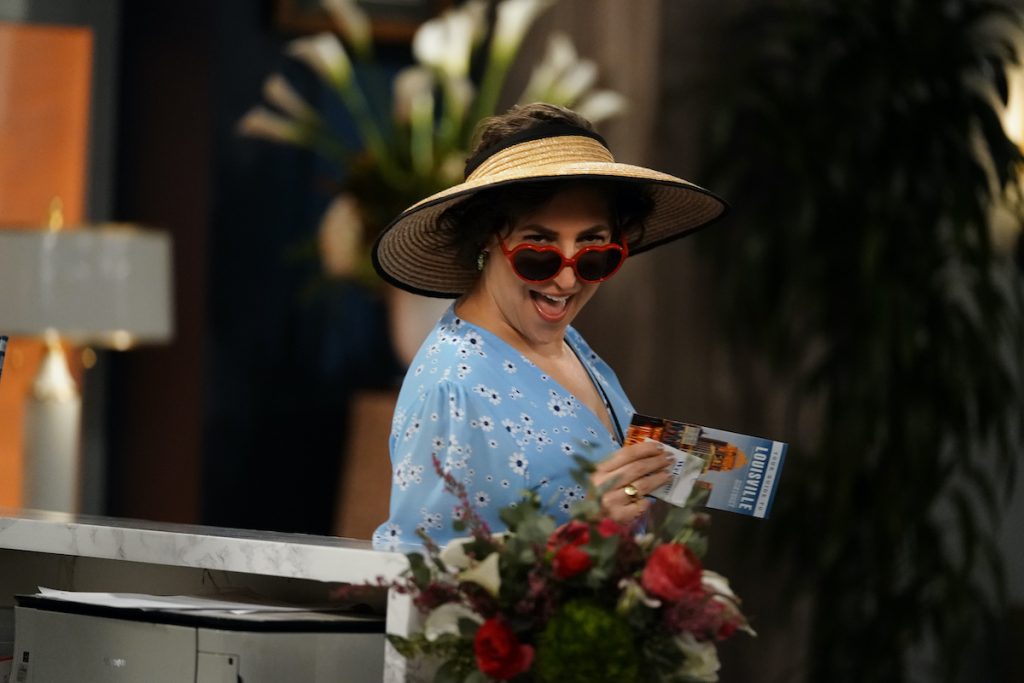 Phil and Randi having trouble taking charge of the cafe while Kat is away.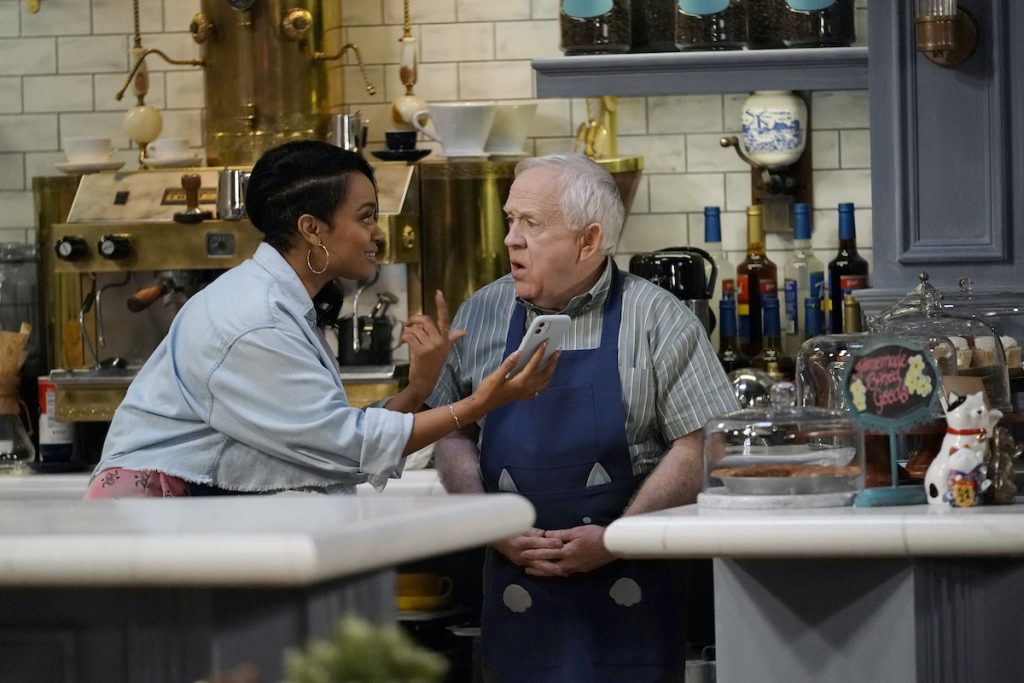 Could it really be? Is Kat dreaming or did Max join her on the trip?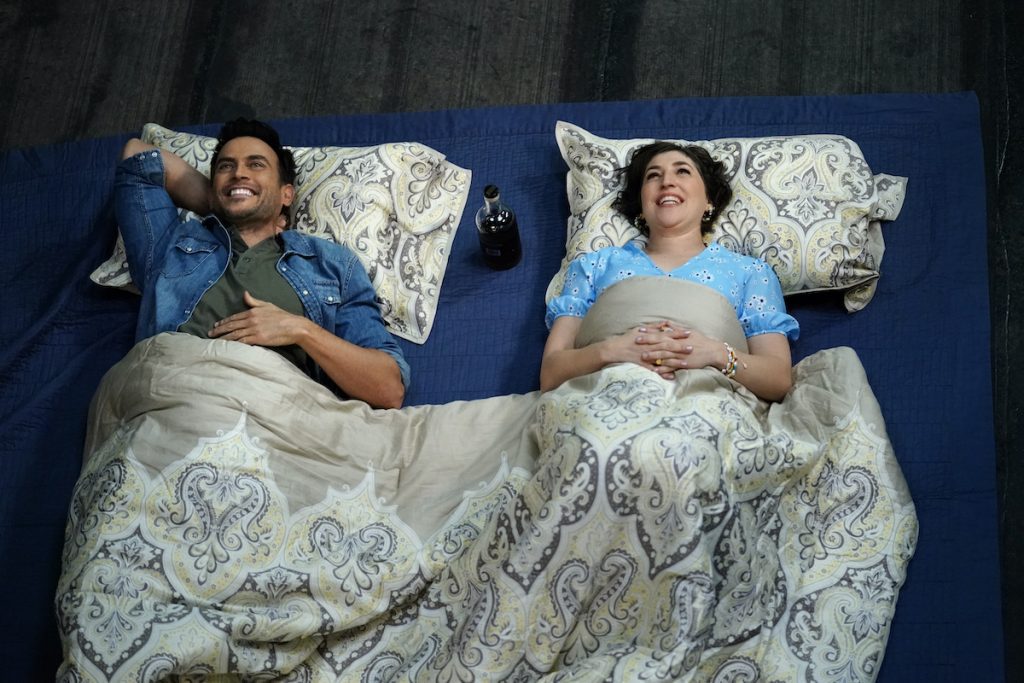 Call Me Kat airs on FOX Thursdays at 9pm EST.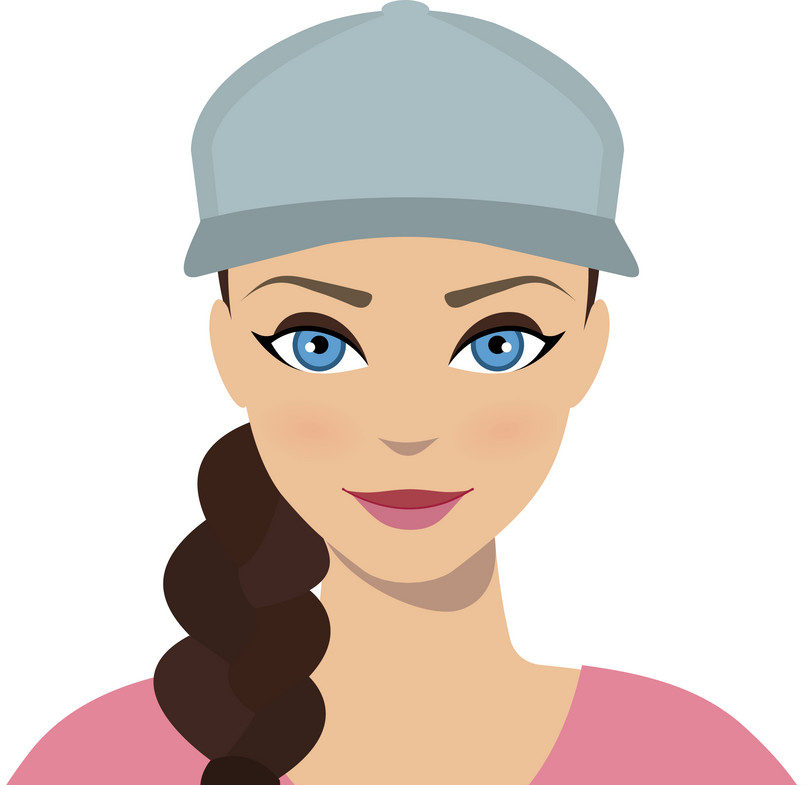 I'm Madison.  I live, breathe, and sleep pop culture. You'll either find me at festivals, concerts, or catching up on the newest Netflix shows.  For tips or comments, email madison@feelingthevibe.com.