The season finale of ABC's To Tell the Truth is here, and the celebrity panel is very exciting. This all-new episode will feature Sherri Shepherd, Gabriel Iglesias and Karamo Brown. The trio will join host Anthony Anderson and try to guess who is telling the truth by answering some tricky questions. If you want to learn more about the March 23 episode, keep reading below. We've got all the details and some photos.
To Tell the Truth: Meet the Celebrity Panel
Sherri Shepherd, Gabriel Iglesias and Karamo Brown are the celebrities appearing on the season finale. While these three haven't been paired together before, this isn't their first time on game shows. Recently, Sherri Shepherd competed on an episode of Celebrity Wheel of Fortune, and just last month, Karamo Brown appeared on the show as well. Gabriel Iglesias may not have appeared on that program, but he did host a Nickelodeon pet competition called Unleashed last year.
Sherri Shepherd is best known for her co-hosting gig on The View, which she did from 2007-2014. Some of her other popular roles include the sitcoms Less Than Perfect, Sherri, and 30 Rock. She also appeared on an episode of To Tell the Truth back in 2017. Currently, Sherri is recurring on the ABC series Call Your Mother.
Gabriel Iglesias is a comedian and actor. He's known for stand-up specials such as Gabriel Iglesias Presents Stand Up Revolution and Gabriel Iglesias: Aloha Fluffy. As an actor, you may have seen him in Cristela from 2014-2015; or in his current Netflix series Mr. Iglesias. Fellow panelist Sherri Shepherd is also a part of that series, having appeared in 13 episodes alongside Gabriel. His next project is the 2021 sequel to Space Jam called Space Jam: A New Legacy.
Karamo Brown began his career on MTV's The Real World: Philadelphia, and now he's the culture expert on Netflix's Queer Eye. He appeared on Dancing with the Stars; he co-founded 6in10.org, an organization that combats HIV stigma. His latest role will be a recurring part on Netflix's new season of Dear White People.
To Tell the Truth's Instagram said "Join us on the season finale." "Season finale already????" one fan commented. The season went by too fast, we agree!
What Do They Have to Guess on This Episode?
The questions on Tuesday's episode include: "Who is the real lipstick artist?", "Who is best friends with a wild animal?", "Who is Dolly Parton's sibling?", "Who manages the last Blockbuster?", and "Who is the voice of Bugs Bunny?"
Anthony Anderson's mother is usually part of the show – and definitely stands out with her quick witty comments. However, she was absent from a few of the recent episodes sparking curiosity from fans on Instagram. One wrote, "I hope Mana Doris will be there. Or im praying shes doing ok ! I love this show." Good news. It looks like Anthony Anderson's "mama Doris" appears on the season finale. There's even what looks like a portrait of her on stage. From the looks of the promotional photos, everyone is having a great time. It's sure to be a fun finale. Check out a couple photos from the new episode below: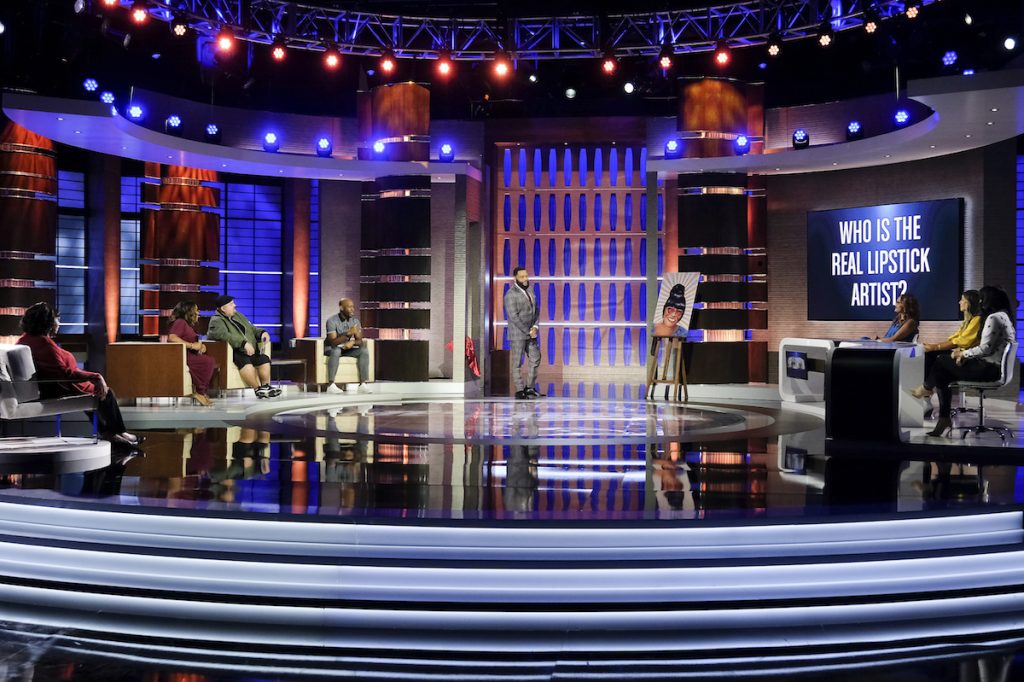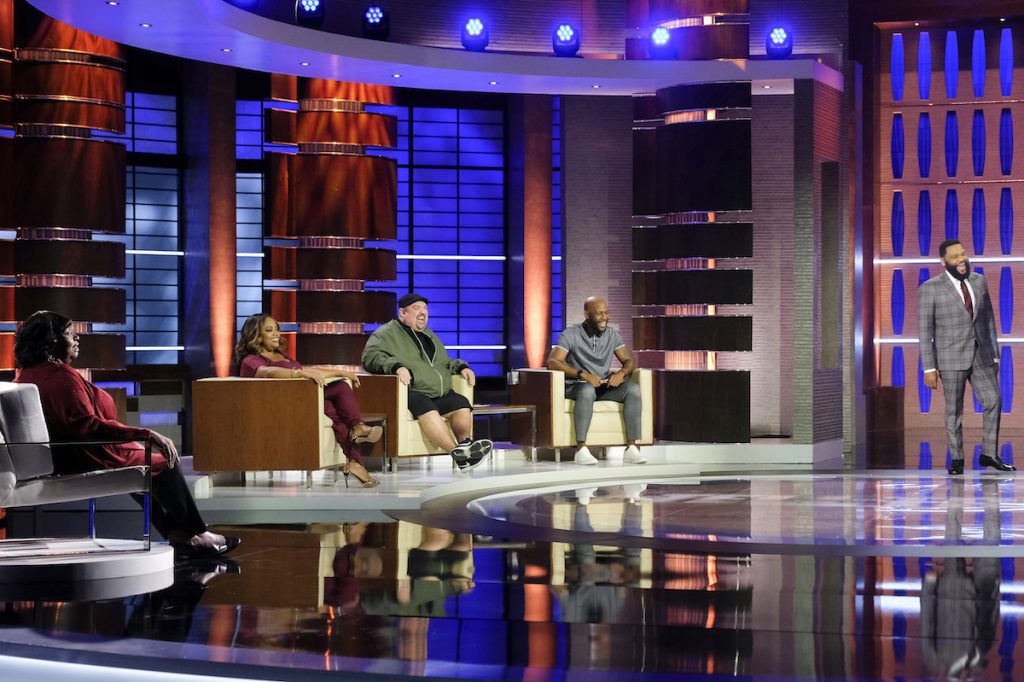 The season finale of ABC's To Tell the Truth airs Tuesday, March 23 at 8 PM ET.
---
MORE TO TELL THE TRUTH NEWS
Ron Funches, Tom Lennon, and Rick Fox Appear on To Tell the Truth
Brad Garrett, Cheryl Hines, & Big Boy Appear on To Tell the Truth
To Tell the Truth Spoilers: Underwater Pizza Delivery Guy, Ex-CIA Spy, & More Revealed
Kari Highman is a Beauty and Fashion Blogger at Feeling the Vibe Magazine. Otterbein Alum (2017) – English & Psychology. Always learning & creating. Avid fan of mid 2000's TV & pop music. Comments or tips, email kari@feelingthevibe.com