You're in for a real treat tonight on a special of ABC's "Shark Tank!"
The hit show has been on the air now for 11 seasons and tonight will air a one-hour special featuring the most successful deals and unforgettable entrepreneurs to appear in the tank.
What can you expect from the special?
"Shark Tank: Greatest of All Time" will feature interviews with the Sharks who discuss the most memorable moments thus far. Are you wondering if any of them have regrets about a deal they didn't take or one that got away? They will divulge just what those are in startling admissions.
Which Pitches Can You Expect to See?
In a sneak peek of what's to come in the new prime-time special, we caught a glimpse of a few products/pitches they will talk about tonight.
One was Haven Lock – remember the guy kicking the door down? (See the video below). The guys appeared in the Shark Tank on April 2019. It is a Nashville based and veteran-owned company, manufacturing smart door lock products.
Even though the guys from Haven Lock didn't get a deal due to their weak margins, the company is still alive and going strong today. Their products are available for sale on their website.
Simply Fit Board Update 2020
Remember the mother/daughter duo who entered the tank in 2016? They developed an exercise board for all ages to get you moving and lose weight. After Gloria and Linda struck a deal with Lori Greiner, everything really took off.
The sales jumped from $575,000 to $9 million in the seven months following the show, according to Greiner.
The Simply Fit Board is not currently available on QVC but it is still available on Amazon and their official website.
I Want to Draw a Cat For You Update 2020
Remember Steve Gadlin, the guy that drew cats for a living? We can't forget his song and dance pitch, can you? He entered the Shark Tank back in 2012 pitching his service that created custom stick figure cat portraits.
Watch Steve's Pitch in the Shark Tank below
The Chicago native struck a deal with billionaire investor, Mark Cuban ($25k for 33%). They were in business for a solid three years, selling nearly 19,000 portraits, racking in over $300,000.
In 2015, Gadlin closed the business and moved on. Since 2015 to the current time, he has been working as a Senior Manager for a web marketing company in Illinois.
Wine & Design Update 2020
Another very memorable pitch will be featured in the one hour special this Wednesday, February 26th. Who remembers the man who disrobed right in front of all the sharks?!
Well, that was for the company, Wine & Design. Co-founder Harriet Mills and her husband Patrick Mills flew out to California to pitch their already successful business model to the sharks.
Instead of just pitching the numbers to the investors, the pair brought out Richard, a model who disrobed. "When we put this on Shark Tank, their reaction was 'Oh my gosh,' they were yelling to producers," founder Mills said of the shark's reactions.
The couple ended up striking a deal with Mr. Wonderful, that's right – Kevin O'Leary, who even got in on the fun for a Shark Tank update and to celebrate their 1 millionth masterpiece. Check out this photo!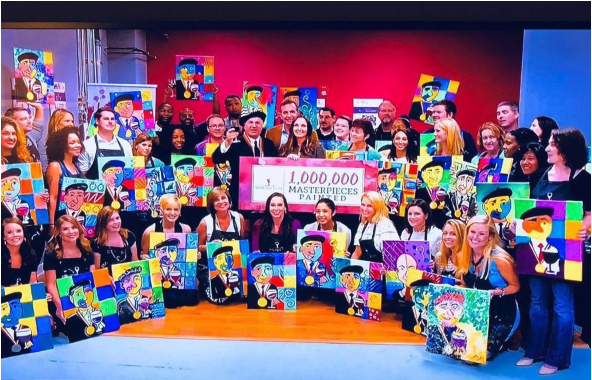 ---
Wine & Design is a franchise business that is still going strong today. Check out their official website here.
Want to See Inside a Shark Tank Audition?
Yes! So do we. We have watched thousands of hopeful entrepreneurs walk into the shark tank and we see what goes on when the cameras are rolling, but what about before it?
As part of the "Shark Tank: Greatest of All Time" special, ABC News will follow producers through an open call audition in Dallas, Texas. We will see tons of aspiring entrepreneurs as they give all they've got at a chance to get into the famous Tank.
Tune into "Shark Tank: Greatest of All Time" as it airs on a special edition of 20/20 Wednesday, February 26th at 10pm EST on ABC.
MORE ON SHARK TANK
Shark Tank's Barbara Corcoran: Tips for a 'Financially Better' You
4 Fun Facts About Beardaments from ABC's 'Shark Tank'
Robert Herjavec from 'Shark Tank': 10 Fun Facts!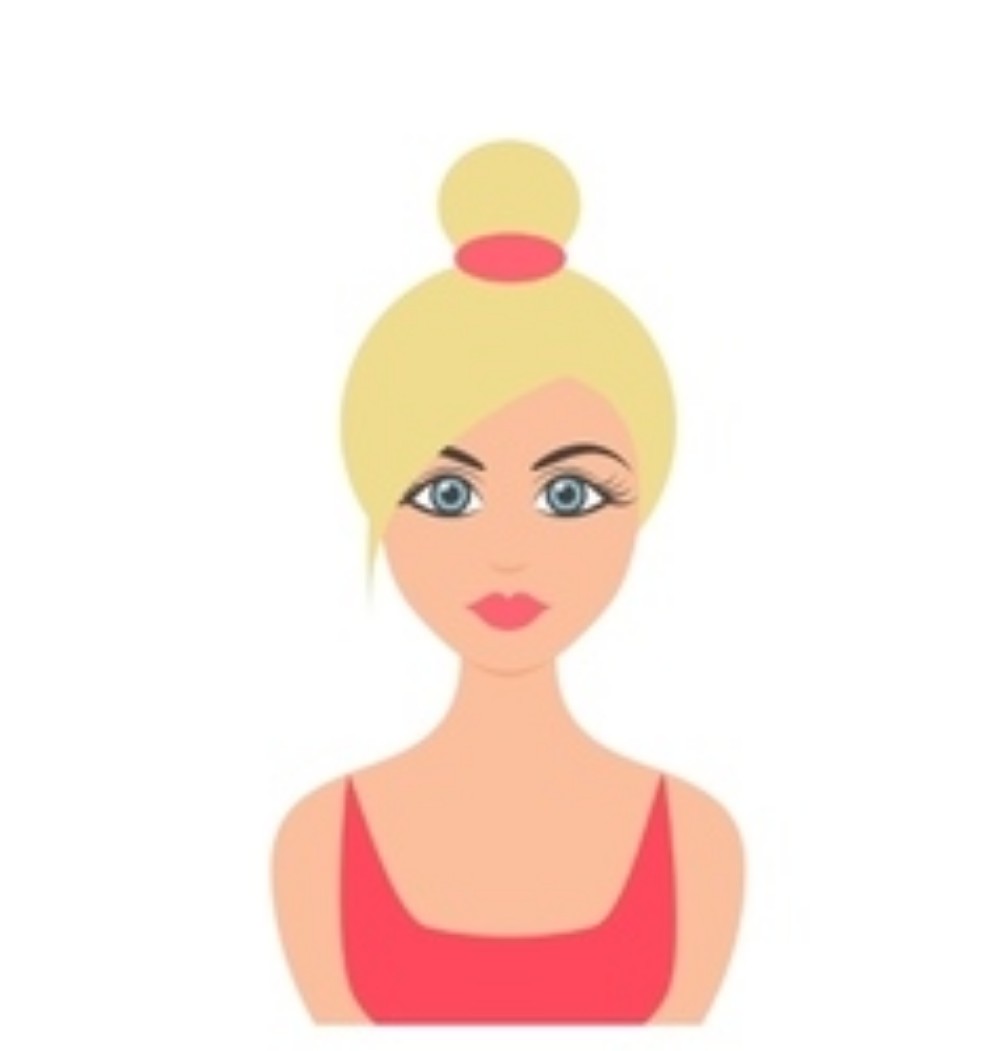 Lover of all things pop culture. 'Catfish' is my guilty pleasure. Hopeless Romantic. For tips or comments, email jaclyn@feelingthevibe.com