Selling Sunset on Netflix is more than just selling luxe properties: it's about the great real estate agents behind those exponential sales, along with the people who are a part of their life outside the job. One such real estate agent who has more to her story is Mary Fitzgerald, who is currently in a relationship with Romain Bonnet. We've got the details on their relationship below, so keep reading to learn more about the major milestones in Mary and Romain's romance.
When and how did Mary and Romain meet?
Mary and Romain were first linked in the summer of 2017, when she captioned an Instagram photo with the hashtag: #bfpajamas, which showed Romain in her kitchen with another one of her friends on her birthday. According to one of Romain's early Instagram posts, he said that he and Mary actually met two days after he first moved to Los Angeles. Wow! You can see the photo from Mary's IG below:
The newly minted couple continued to hang out together, from casual places like the gym, to more major events like for Mary's bosses at the Oppenheim Group, where she's a realtor. Course, she's not the only one with a successful career! Romain is a model, and he's signed with Wilhelmina Models in LA, as well as in NY. Talk about a power couple!
One of their earliest holiday celebrations came during that winter, for Christmas 2017. Romain was the one to share his excitement for spending the holidays with Mary on his Instagram. You can see that photo below too.
What was next in Mary and Romain's relationship?
Mary and Romain spent the rest of 2018 together too, ringing in every momentous occasion from Halloween to birthdays. They were equally as happy getting all fancied up for Hollywood premieres as they were chilling poolside, which is part of the reason why they work so well together.
In February 2019, Mary took a trip to France with Romain to meet his family. That wasn't the only major milestone they celebrated: during the first season of Selling Sunset, the pair announced that they were engaged! There was one catch, as Romain was saving up to get Mary the "real ring" she deserved.
Cut to April, and Mary showed off the gorgeous diamond ring Romain got her via Instagram. You can see the post from April 7, 2019 below:
They shared their engagement photos on social media too, and the happy couple looked gorgeous together. Of course you're probably wondering about their actual wedding, right? The catch with Mary and Romain is that their wedding plans might be featured on season 2 of Selling Sunset!
You can see a couple sneak peek photos from the second season, which features Mary in a white dress, standing before Romain; then there's another of Romain and Mary chatting with another cast member on their show.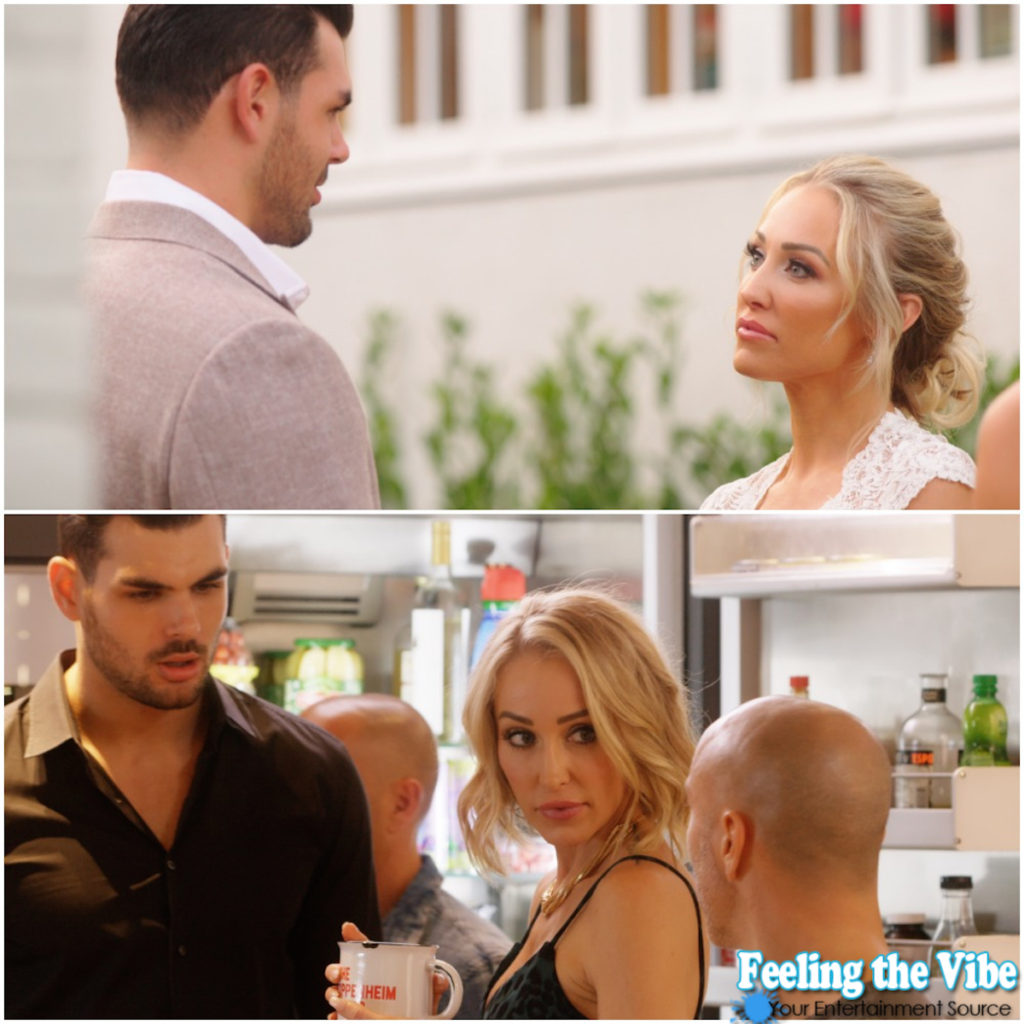 There still is one question we don't have an answer to yet: will fans actually see the wedding onscreen? If you go by Mary's Instagram photos lately, then it kind of seems like she's teasing out her future with Romain.
In one photo, you can see her say that she and Romain would have been going to Bali, but their trip had to be cancelled due to the pandemic. Bali sounds like a pretty romantic destination, don't you think?
Not to mention, her next photo prompted the question: Do you think we'll get married in season 2? Or not? Some fans have since commented that they could've sworn they saw a wedding band on Romain already, which meant to them that they've gotten hitched! Guess we'll have to wait and see if the show reveals the big news or not!
You can see Mary and Romain's relationship play out onscreen during Selling Sunset's second season, which will debut on Netflix starting May 22.
---
MORE NETFLIX NEWS
Get to Know the Cast of Selling Sunset Season 2
5 Facts About Bryce Hirschberg from Too Hot to Handle
Get the Look: The Girls of Netflix's Outer Banks Beauty Essentials
Kari Highman is a Beauty and Fashion Blogger at Feeling the Vibe Magazine. Otterbein Alum (2017) – English & Psychology. Always learning & creating. Avid fan of mid 2000's TV & pop music. Comments or tips, email kari@feelingthevibe.com