Selena Gomez has once again spoken out about her mental health journey. The 27-year old shared how she's dealt with her anxiety and bouts of depression over the last year. Now she is at a much happier and healthier place in her life.
How did the subject of mental health come up for Selena again?
Selena's battle with anxiety and depression was discussed as a part of her speech after she won an award from McLean Hospital. Seventeen reported that Selena said she was "suffering mentally and emotionally" and felt like "all of [the] pain and [the] anxiety washed over me all at once and it was one of the scariest moments of my life."
---
She then went onto thank McLean Hospital for helping to diagnose and treat her mental health conditions. Selena sought treatment at the hospital last year after having a breakdown. Since then, the starlet has been managing her emotions effectively, and has been keeping a healthfully busy schedule. Selena's a part of Netflix's newest documentary Living Undocumented, and she participated in WE Day this summer.
What else has Selena been up to?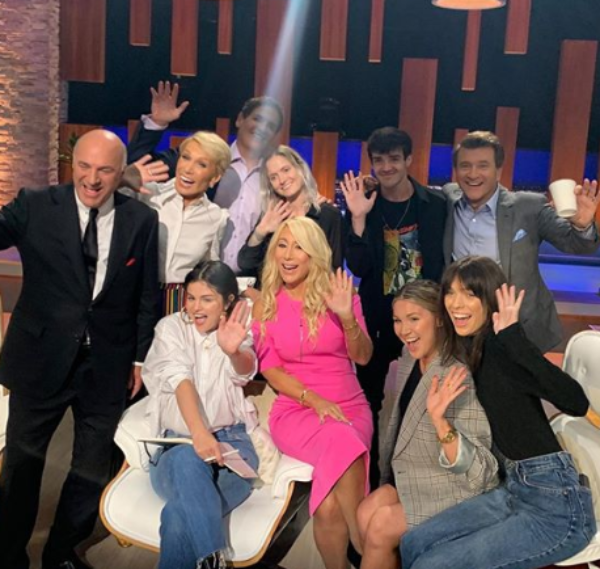 ---
Selena has been keeping busy with her friends too! A month ago, she attended a Kacey Musgraves concert with her longtime friend Ashley Cook, and she went hiking with pals Anna Ballins and Fox Atticus. She also took a girls trip to Boston, and filmed her episode of Shark Tank, so it's obvious she's living her best life right now. Selena summed it up in an Instagram post, saying how blessed she's been in life lately, which you can read in full below:
We are so happy that Selena is in a better place both mentally and emotionally! We can't wait to see what's next for her.
---
MORE SELENA GOMEZ NEWS
Selena Gomez Stuns as She Tries Spicy Wings on Jimmy Fallon Tonight – See Photos!
Selena Gomez Explains Personal Touches She Added to Her PUMA Collection
Get Selena's Red Hot Makeup Look from the 2019 Cannes Film Festival
Kari Highman is a Beauty and Fashion Blogger at Feeling the Vibe Magazine. Otterbein Alum (2017) – English & Psychology. Always learning & creating. Avid fan of mid 2000's TV & pop music. Comments or tips, email kari@feelingthevibe.com