It's a battle of TV brothers on Celebrity Family Feud when Ray Romano and Brad Garrett of Everybody Loves Raymond face off. We've got details on who else is on their teams, plus you can see more photos from the all-new episode below. Keep reading to learn more.
Who's on Ray Romano's team? Who's on Brad Garrett's team?
On Ray Romano's team, there is: his brother Robert, along with his 3 sons, Greg, Matt, and Joe. They are playing for the Harvest Home.
Ray Romano's Team:
Brother Robert
Greg – son
Matt – son
Joe – son
He also has a daughter, Alexandra, but she's not featured on the episode. His kids were actually the inspiration for a lot of the episodes of his hit sitcom Everybody Loves Raymond. His family still supports his comedic career too, as evidenced in the Netflix special Right Here, Around the Corner when they came to watch his show.
On Brad Garrett's team, there are: 4 different comedians, including Sam Fedele, Deb Gutierrez, Paul Ogata, and Ralph Harris. They are all a part of Brad's comedy club that performs at the MGM Grand in Las Vegas. The team is playing for the Maximum Hope Foundation.
Brad even posted about the "family reunion" on his Instagram page, which you can see below:
Check out some photos of their teams below: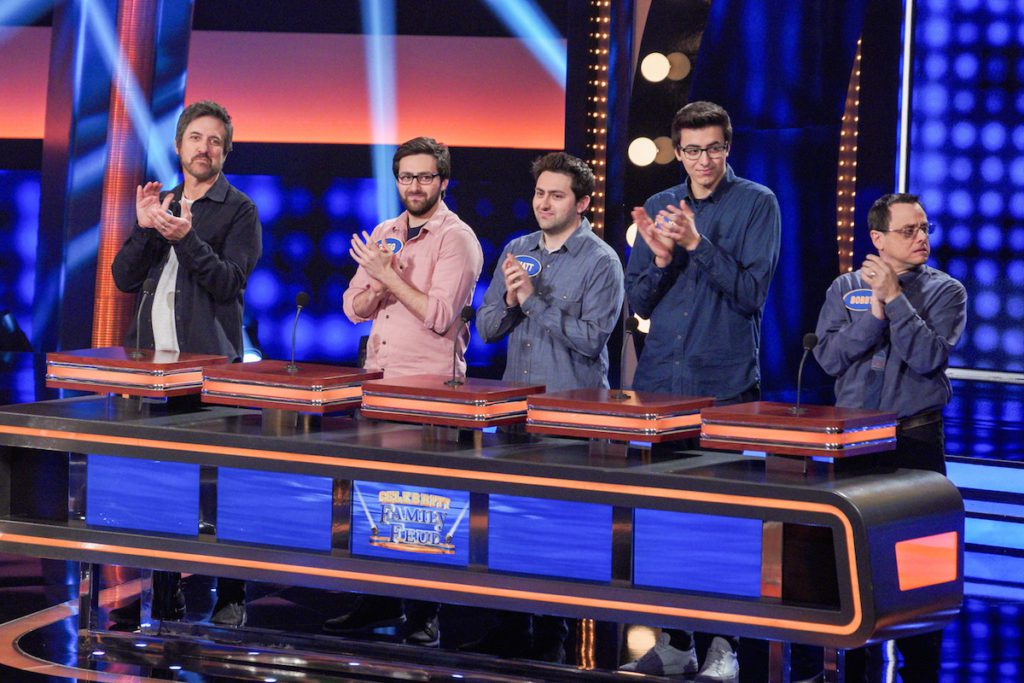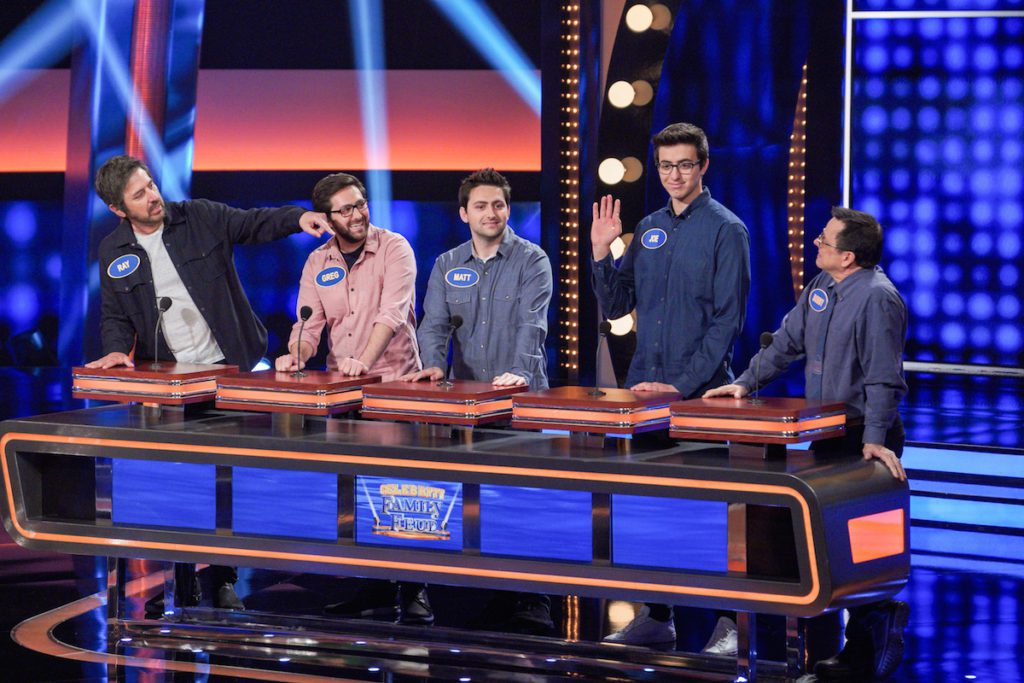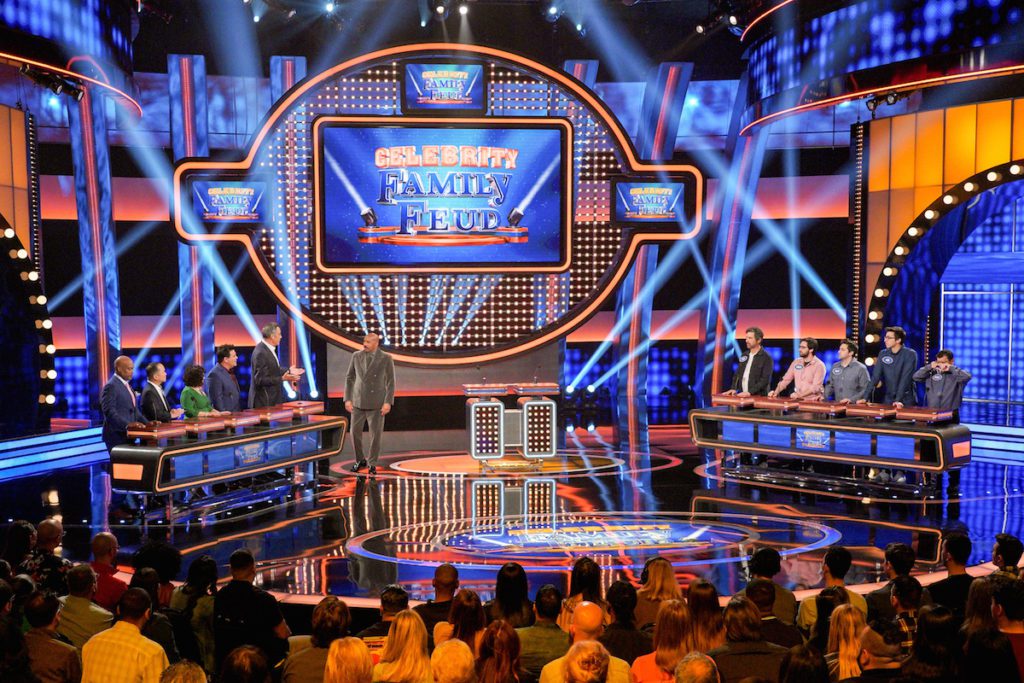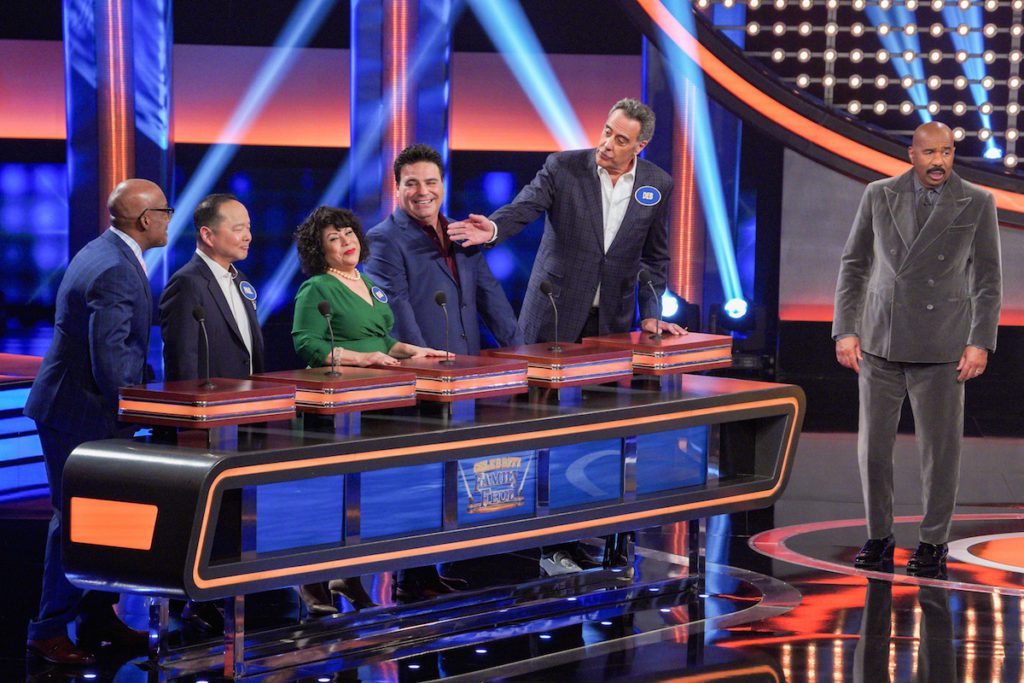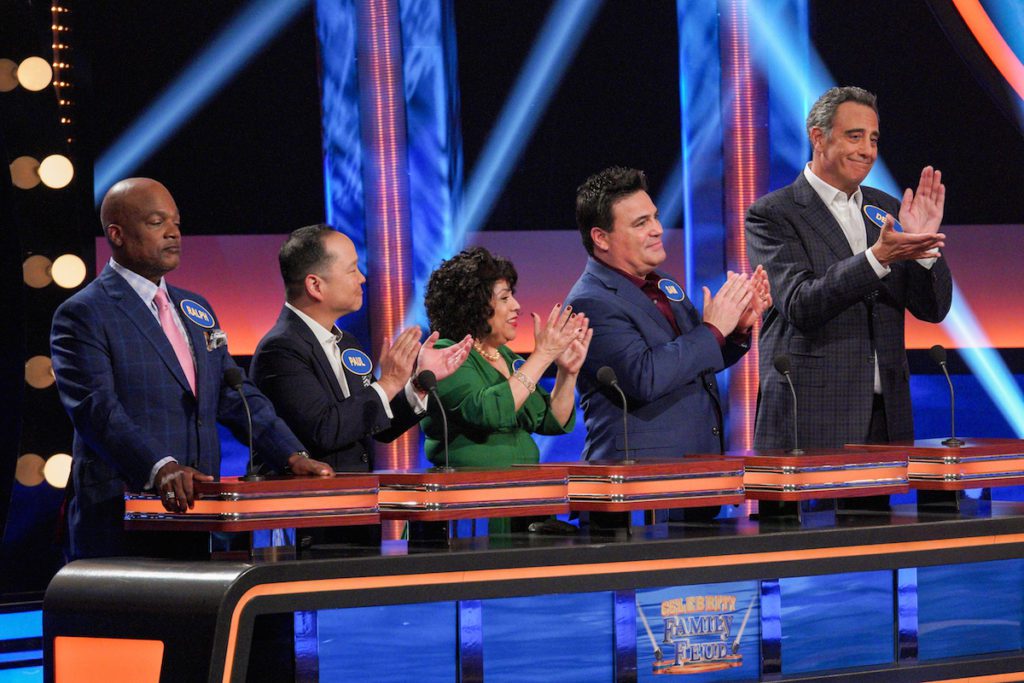 Any other details?
Ray and Brad's episode of Celebrity Family Feud will kickoff a special night of celebrity appearances on ABC. It's airing ahead of the Emmy Awards, so the all-new episode will premiere on Sunday, September 20 beginning at 7 PM EDT; 9:01 PM MDT; 11:38 PM PDT.
If you miss the live episode, you can always watch it on demand the day after it airs on Hulu. September 20 foreshadows the all-new episodes of Celebrity Family Feud that will begin to air on Thursday, September 24, so if you want to see more, be sure to tune in for that!
In the meantime, we'll leave you with a few more promotional photos from Ray Romano and Brad Garrett's episode of Celebrity Family Feud.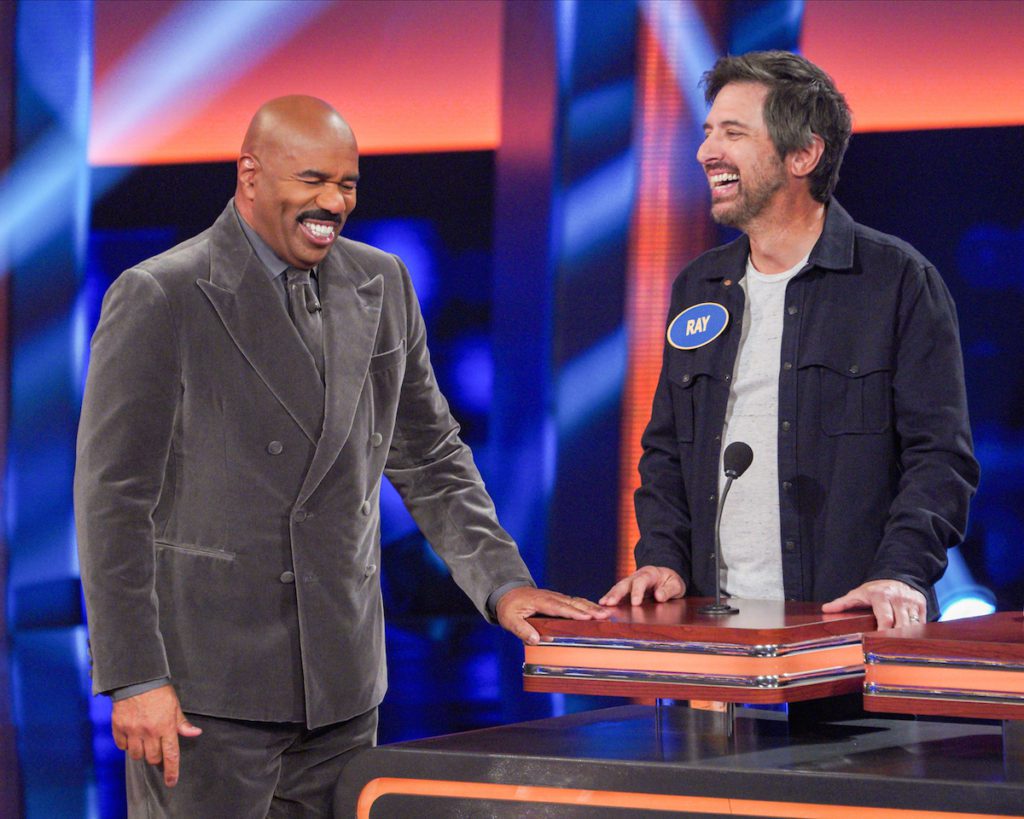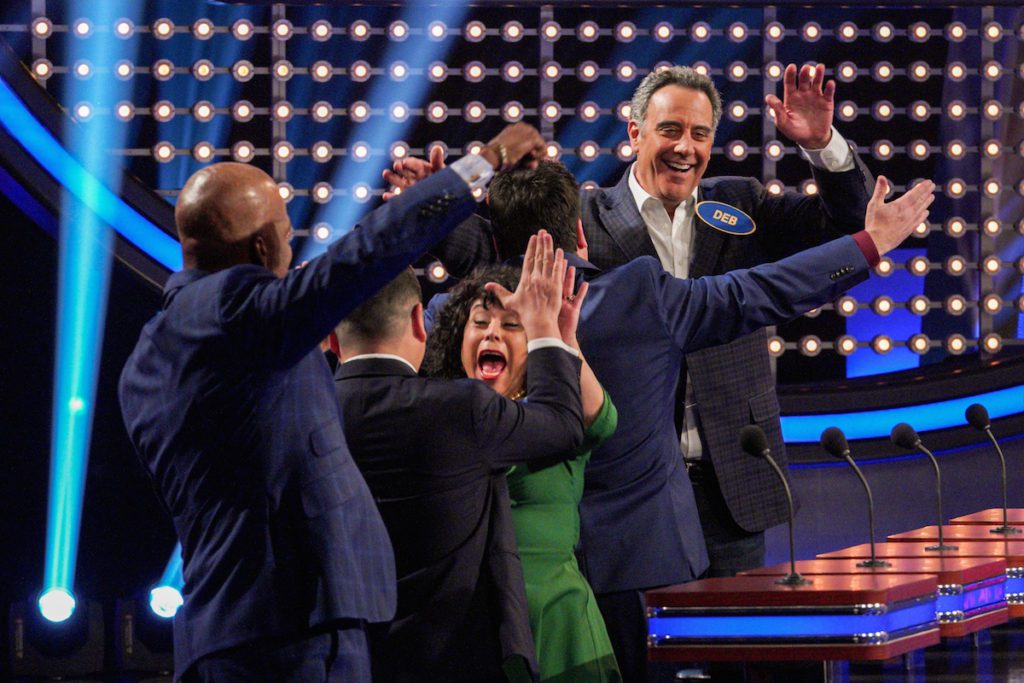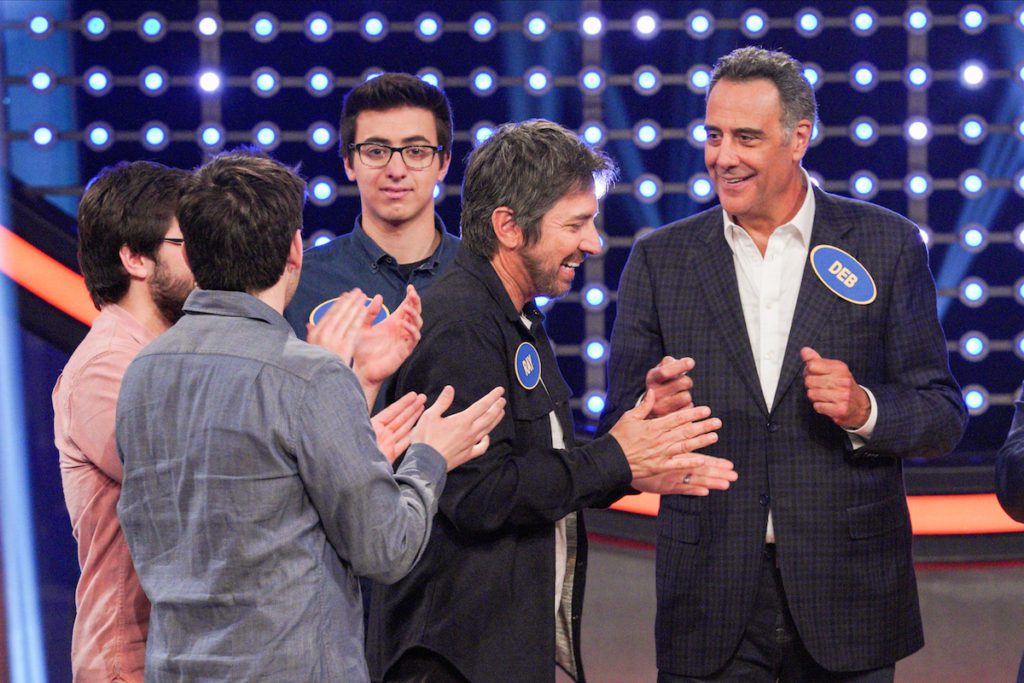 ---
MORE CELEBRITY FAMILY FEUD NEWS
NFL Hall of Famers Compete on Celebrity Family Feud – See Photos!
Cedric the Entertainer and Wayne Brady Compete on Celebrity Family Feud
Casts of Jersey Shore and The Hills Join Celebrity Family Feud
Kari Highman is a Beauty and Fashion Blogger at Feeling the Vibe Magazine. Otterbein Alum (2017) – English & Psychology. Always learning & creating. Avid fan of mid 2000's TV & pop music. Comments or tips, email kari@feelingthevibe.com