The long awaited "Jeopardy! National College Championship" is kicking off on ABC on February 8th. The popular quiz show will be hosted by actress, Mayim Bialik, best known for her role on the 90's sitcom Blossom and FOX's "Call Me Kat."
It is going to be a multiconsecutive-night event beginning on February 8th and concluding on February 22nd.
36 lucky and smart students from 36 different colleges and universities from all over the country will be battling in this intense competition.
See the full Jeopardy! National College Championship schedule below:
TUESDAY, FEB. 8 (8:00-9:00 p.m. EST)
WEDNESDAY, FEB. 9 (8:00-9:00 p.m. EST)
THURSDAY, FEB. 10 (8:00-9:00 p.m. EST)
FRIDAY, FEB. 11 (8:00-9:01 p.m. EST)
TUESDAY, FEB. 15 (8:00-9:00 p.m. EST)
WEDNESDAY, FEB. 16 (8:00-9:00 p.m. EST)
THURSDAY, FEB. 17 (8:00-9:00 p.m. EST)
FRIDAY, FEB. 18 (8:00-9:01 p.m. EST)
TUESDAY, FEB. 22 (8:00-9:00 p.m. EST)
---
Meet the College Contestants from Night 1 airing on Feb 8th!
Ella Feiner
Ella is a student at Princeton University in New Jersey. She will be graduating in 2022 with her Bachelors degree in Chemical and Biomecular Engineering. According to her official Linkedin, she was part of many extra curricular activities including "Princeton Debate Panel, Princeton Pianists Ensemble, Princeton Correspondents on Undergraduate Research, Club Swimming, and Princeton Jeopardy Circuit." Ella had a summer internship in 2020 with Bain Capital Life Sciences.
Jasmine Manansala
Jasmine is a student at Rice University in Houston, Texas. She is scheduled to graduate in 2023. She graduated as valedictorian of her high school. Jasmine is majoring in Computer Science and Astrophysics.
Stephen Privat
Stephen is a third-year LSU student in Lafayette. He is a political science major. Stephen gave an interview to advocate.com talking about his experience on Jeopardy. "I've been watching "Jeopardy!" ever since I was a kid. It is my favorite television show, and it has always been a dream of mine to be able to compete on it," he said.
---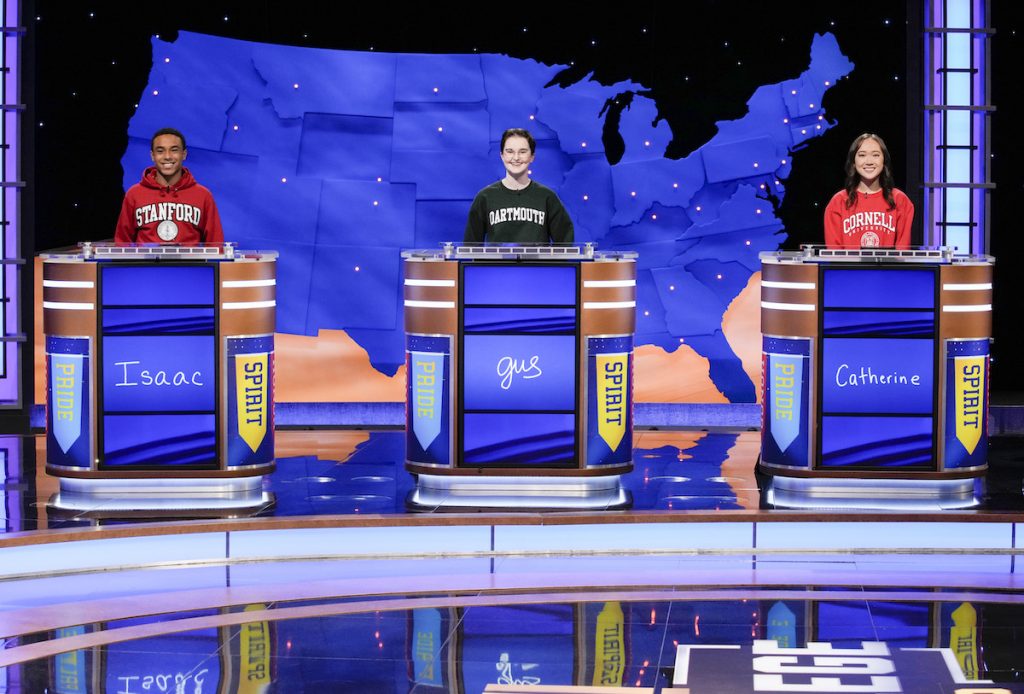 Isaac Applebaum
Isaac Applebaum is a student at Stanford University in California. He is majoring in biology. In 2020 he was featured in a jazz piano recital. Isaac posted a video of himself playing the piano on his YouTube Channel. Check it out below!
Gus Guszkowski
Gus Guszkowski is currently a student at Dartmouth University. She is working towards her Bachelors degree in Classics and Classical Languages, Literatures, and Linguistics. Gus was a podcasting intern for 6 months in 2020.
Catherine Zhang
Catherine Zhang is a student at Cornell University studying computer science and sociology. She was super excited to announce her appearance on Jeopardy to Instagram. Catherine said, "so…i'm going to be on @jeopardy in a brief departure from food stuff and the craziest turn of events of my entire life, i'll be playing in this year's Jeopardy National College Championship 🙂 my episode airs next Tuesday, February 8 at 8pm ET on ABC (and next day on Hulu)!"
---
Mayim Hosts!
Those are your contestants for the first episode of College Jeopardy! The host, Mayim Balik is also very excited for this special edition of Jeopardy to air. "The stakes are HIGH when the @Jeopardy! National College Championship comes to Primetime! The tournament, hosted by me, kicks off Tuesday, Feb 8 on @ABCNetwork and Stream on Hulu. 🏆 #JeopardyCollegeChampionship," she said.
The second season of her FOX series, "Call Me Kat" is currently airing on Thursdays at 9pm EST. Just in late January she posted a photo with adorable golden retriever puppies on the set lot. "Happy Monday!" she said.
Tune into Jeopardy! National College Championship on ABC Tuesday, February 8, 2022 and stream the next day on Hulu.
Check out the next episode guide!
Want to see the Jeopardy! National College Championship contestants from the February 9, 2022 Episode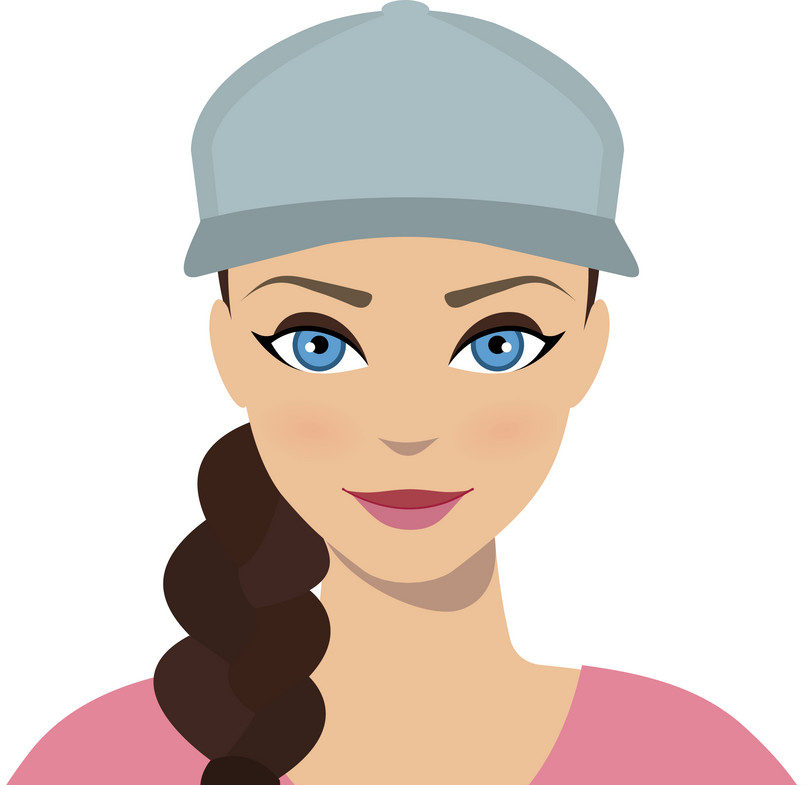 I'm Madison. I live, breathe, and sleep pop culture. You'll either find me at festivals, concerts, or catching up on the newest Netflix shows. For tips or comments, email madison@feelingthevibe.com.