Mark Steines has been tapped as host on NAT GEO's new show, "Animal ER Live."
What is the show about?
Animal ER Live will feature veterinary experts Dr. Justine Lee and Dr. Will Draper throughout the night. The crazy thing is that all of this is happening in real time as cameras follow the action to and from the featured animal hospitals and mobile vet emergency units.
It will be traveling everywhere from Boston, Massachusetts to Charleston, South Carolina to Fort Bragg, California.
"This new series highlights the amazing work of those who have dedicated their lives to helping animals," said Steines.
Steines Talks Dog Miracle on Rachael Ray Show
In a recent segment on the Rachael Ray Show, Steines visited to talk about the new venture. Describing one of the stories on the show about a miracle, "There is one where Duke the Dog, decided he loved his chew toy so much, he felt like he had to eat it," said Steines.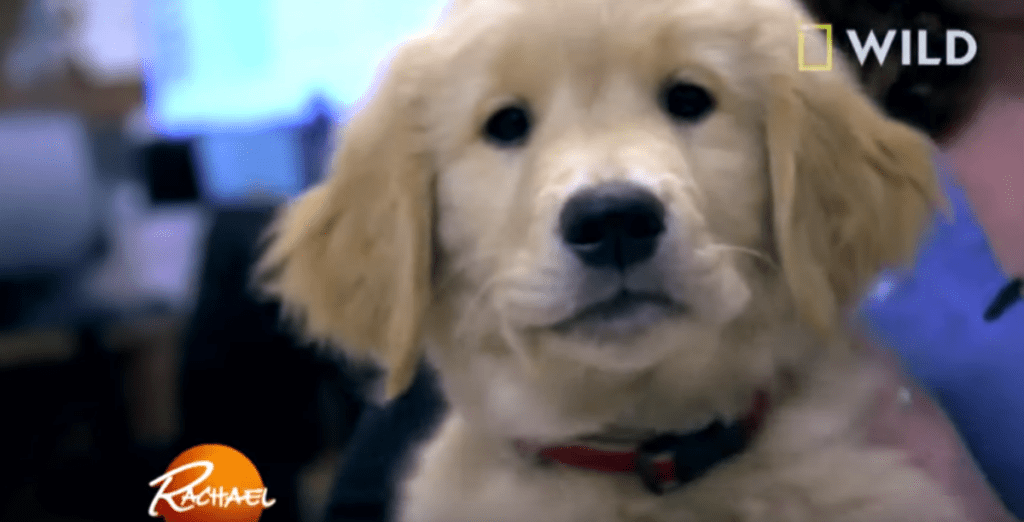 They cut to the clip where they show an adorable golden retriever puppy on the vet table as Dr. Reiser examines him, discovering part of his toy is laying in his stomach after taking an X-ray.
The vet explains, "this cannot just stay in him." The dog starts whining as Dr. Reiser says, "we can send him to surgery and just remove this or try to get it out with the endoscope which is less invasive."
Steines shares that they were in fact able to get the toy out with the endoscope so they didn't have to do any surgery.
Check out the full clip below:
This show is a perfect fit for Steines, as he has had a golden retriever of his very own for years now. His beloved Fred is now even a sweet and watchful babysitter to his daughter with wife Julie Steines, Parker Rose.
Mark posted this melt-worthy video of the two best friends, captioning the video " Devoted. Loving. Playful. Protector. Curious. Trustworthy. Gentle. He's all these things and more, but to Parker he is just Fred."
"Animal ER Live" airs Saturday and Sunday nights at 9 p.m. ET/PT, for four weeks, premiering Saturday, March 30 on Nat Geo.
Diana is the co-editor-in-chief of Feeling the Vibe. She loves pop culture and is always up to date on the latest news. If you have any tips or comments, email diana@feelingthevibe.com.