John Stamos and his wife Caitlin have been married for only 6 months and that means the honeymoon is still in full swing!
Caitlin posted a few new photos from a recent photo shoot calling it "island vibes" in the caption.
Caitlin McHugh Gets Robbed Prior to Marrying John Stamos in Beverly Hills
She looks beautiful and exotic in the new pictures posted to Instagram, prompting husband John Stamos to comment "WCW!!!!" (Woman Crush Wednesday)
https://www.instagram.com/p/BnpU5lkhpWy/?taken-by=caitlinskybound
Caitlin and John recently graced the red carpet for the 'Fuller House' Creative Arts Emmy nomination in the children's program category.
The show unfortunately lost to Sesame Street, but the group still had a wonderful evening at the awards show.
'Full House' co-star and longtime friend Bob Saget joined them with his new wife, Kelly.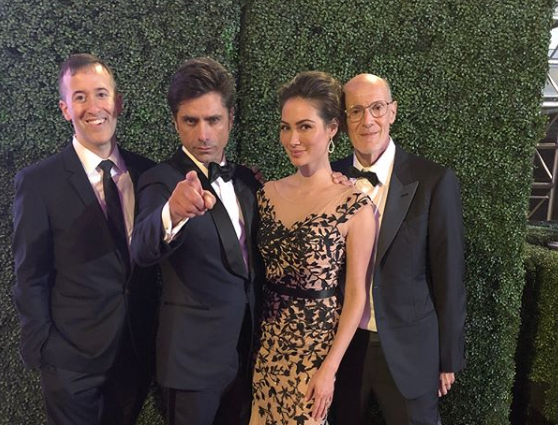 The 'Fuller House' Cast is Everywhere You Look on the Creative Arts Emmys Red Carpet
Get more coverage on John Stamos and Caitlin on Feeling the Vibe!
Diana is the co-editor-in-chief of Feeling the Vibe. She loves pop culture and is always up to date on the latest news. If you have any tips or comments, email diana@feelingthevibe.com.