Jess Conte just had a first on YouTube.
The popular YouTuber just engaged with her fans in a first ever YouTube Premiere with Live Chat – and I'm telling you, her subscribers loved it!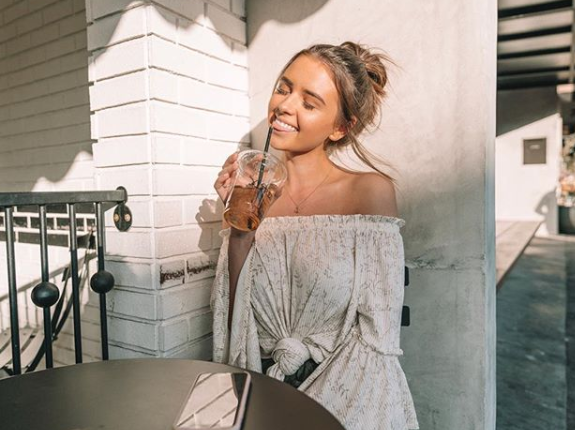 In the online world, you may have many assumptions about your favorite YouTuber or influencer but are they always accurate?
Jess sets the record straight in her most recent video.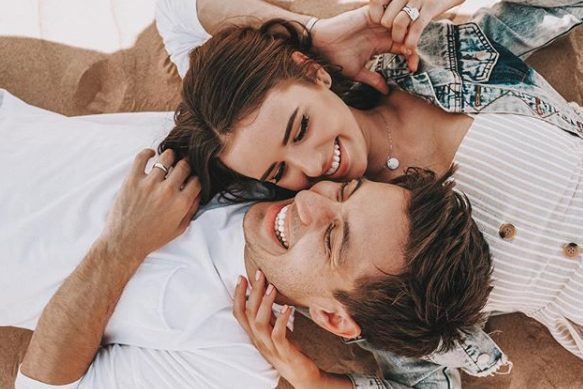 Assumption #1: As a native Australian, one viewer asked "is it true that you guys got married so you can get your green card and live in the us?"
"That's the type of thing I mean. I feel people are just going to say stuff to get in the video. Clearly, that's not true," said Conte.
Assumption #2: She quickly moved onto the next, speculating that Jess pushes Gabe to keep the house clean even though he never actually does.
She laughed and said, "that's definitely not true." I definitely don't push him to keep the house clean. He's a very clean person."
Jess continued, "If anything, I'm the one who's leaving clothes around. He's very neat and very organized."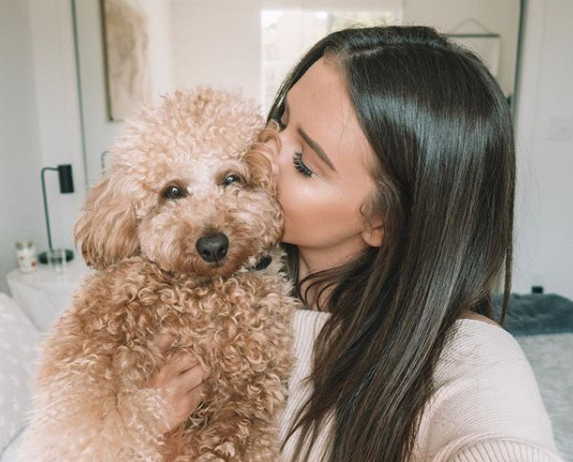 Assumption #3: If you are a Jess & Gabriel YouTube regular, then you clearly know the couple has an adorable mini goldendoodle named Milo…however, this viewer wanted to know if they were right about Jess liking cats…
"I don't really like cats. I'm allergic to cats," she revealed.
"I'm much more a dog person. I feel it's really one or the other. You're either a dog person or cat person." We are with you on this!
Since the couple married in 2016, their fans are anxiously waiting on news of a baby, but not so fast..
Assumption #4: Jess comes from a family of 5 and her husband from a family of 6 so naturally, one viewer said, "you want a big family" as the next assumption.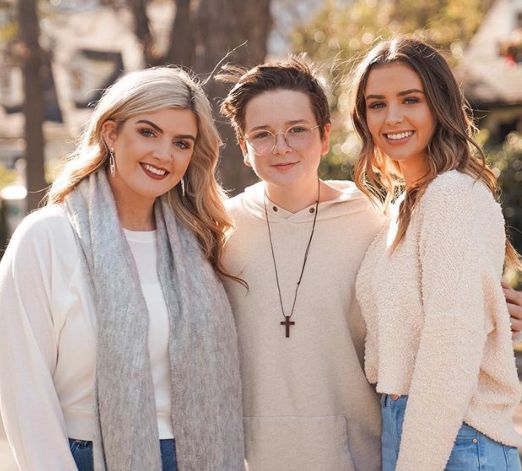 "I don't really know what counts as big. Right now I want 4 kids but that might change once we start having kids," she said not getting too ahead of herself.
Watch the full video to see more assumptions about Jess with a quick cameo from husband Gabe and the adorable Milo. Courtney Rose is an Entertainment Writer at Feeling the Vibe Magazine based in New York. Pop culture and rom-com obsessed. Studied Journalism and is up to date on all the latest entertainment news. For tips or comments, email me at Courtney@feelingthevibe.com