Actresses Jennifer Aniston and Mae Whitman recently reunited on Live with Kelly & Ryan in which they reflected on their time together filming the hit television show "Friends" over 26 years ago.
Whitman played a young Sarah Tuttle, who believed Ross was her father, in the episode "The One Where Rachel Finds Out" during the first season of the show.
In the interview, Whitman recalls her experience working on the set and how much of a fan she was of Aniston before working with her. She admits to being incredibly nervous but Aniston was reportedly very welcoming and supportive, which helped to calm her nerves. "I was like, 'I'm going to go do my job now.' And then it was just so fun to be able to have those memories forever," Whitman said.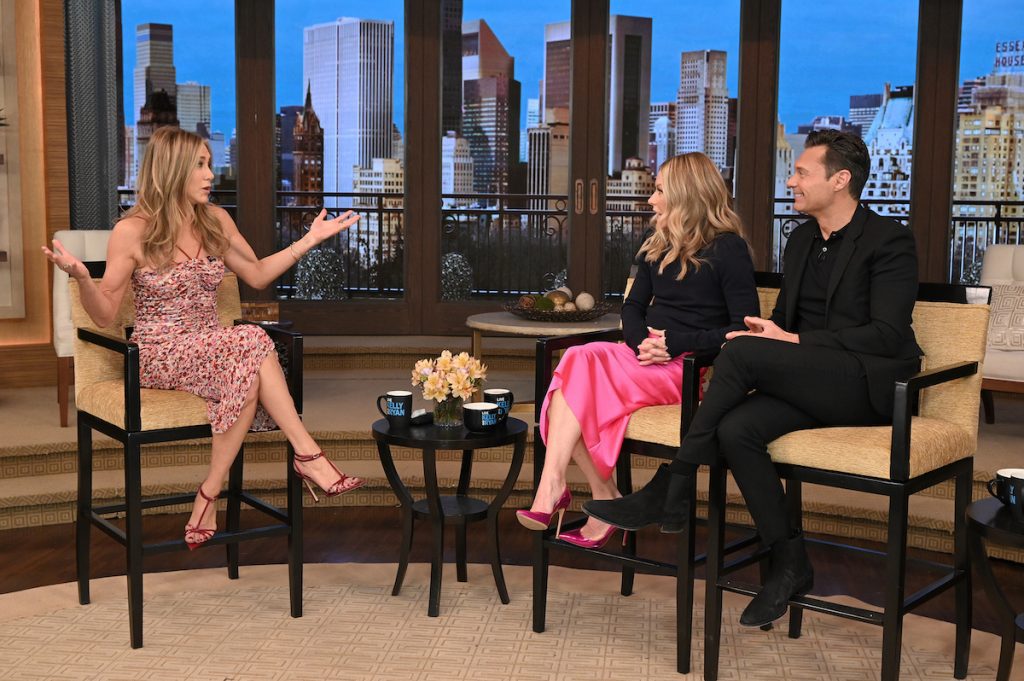 Aniston, in turn, praised Whitman's acting talent and shared how impressed she was with the young actress's ability to perform so well at such a young age. "I remember you were so sweet and you were so excited and you were so talented. And it was like, 'This kid's got chops,'" Aniston said to Whitman during the interview.
Look at this sweet reunion between Jennifer and Mae
The reunion has sparked nostalgic feelings among "Friends" fans who continue to hold the show close to their hearts. Aniston and Whitman reminisced about the impact the show has had on their lives and careers, and how grateful they are to have been a part of such a beloved series. "It's just the gift that keeps on giving and I feel like I hit the jackpot because I got to be on this show," Aniston said.
Mae was quick to post about her reunion with Aniston. "had the genuine best time doing @livekellyandryan promoting @uphereonhulu -truly love all my dear pals there on screen and off- and the coolest part was I had a Friends reunion with the luminous @jenniferaniston whom I remember made me feel so welcomed and loved and I wept hysterically when I wrapped the episode and made her a Christmas ornament anyway please watch @uphereonhulu march 24 and also watch me on @livekellyandryan in my special @christopherkane dress"
As the "Friends" reunion special approaches, set to air on May 27, fans can look forward to seeing more of their favorite stars back together again. The special will feature all six main cast members, Aniston, Courteney Cox, Lisa Kudrow, Matt LeBlanc, Matthew Perry, and David Schwimmer, as well as a slew of special guests, in a celebration of the show's enduring legacy.
Despite ending its original run over 17 years ago, "Friends" has continued to captivate audiences around the world with its timeless humor, relatable characters, and heartwarming moments. The reunion special is sure to be a memorable event for fans who have been eagerly anticipating a reunion for years, and it is clear that the show's impact on popular culture is as strong as ever.
Diana is the co-editor-in-chief of Feeling the Vibe. She loves pop culture and is always up to date on the latest news. If you have any tips or comments, email diana@feelingthevibe.com.