Did I do that? That's right, Jaleel White, 42, aka Steve Urkel is a father to an adorable little girl named Samaya, 10.
The 'Family Matters' actor posted a photo of his dad/daughter day spent at the famous Walt Disney Studios in Burbank, California. He quotes his daughter saying, "But Dad I can ink & paint just the same on my iPad. And it's less messy." Quite true!
But Disney is the place where creativity has no limit. Samaya had a private session with one of the awesome Disney employees. Can you see her working on what appears to be Donald Duck? Check out the photo below.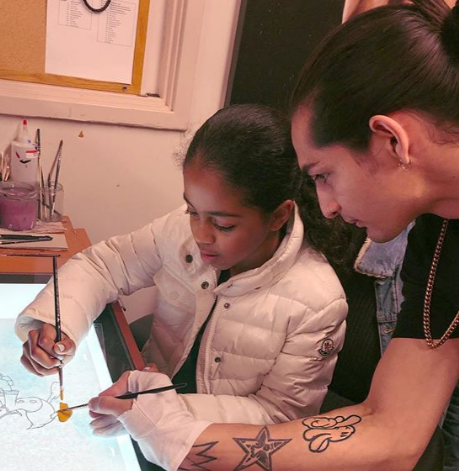 She was super concentrated on her drawing pad as she sat next to the famous bronzed statues outside of the Walt Disney Studios.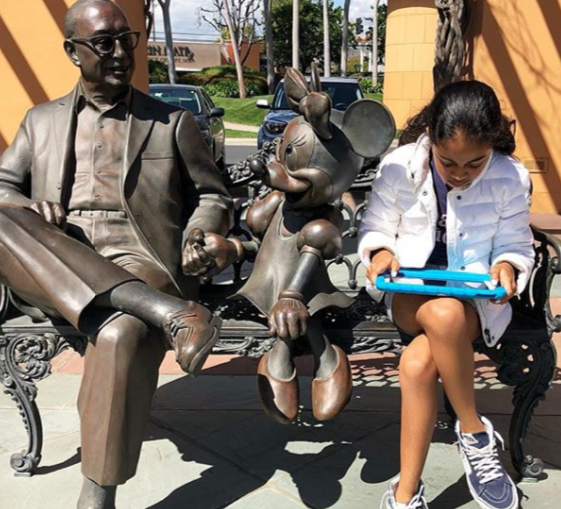 This isn't the first time Jaleel shared photos hanging out with his little girl. He grabbed a selfie of he and his daughter on their way to school for, "crazy hair day."
White's caption reads, "She gets crazy hair day at school and I just get crazy people at work every damn day ??‍♂️ #humpday"
What is Jaleel White Doing Now?
He was in a relationship with Bridget Hardy for 3 years before the pair split in 2009. The couple share one daughter, Samaya.
Ever since 'Family Matters,' the 42 year old has still been acting. His last two television appearances took place in 2018 with a stint on Trial & Error as Atticus and Fresh Off the Boat playing Calvin.
He was also in a 2018 film titled, 'The 15:17 Paris.'
Does Jaleel See the 'Family Matters' Cast Now?
Most of the 'Family Matters' cast got together for a very special reunion in September 2017 for EW Magazine.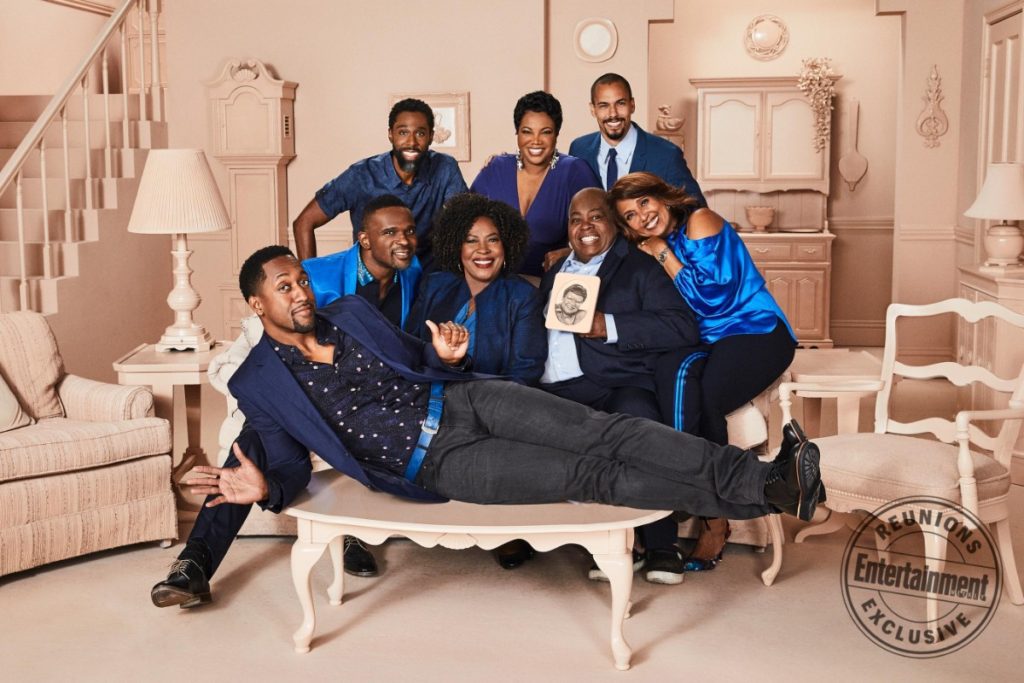 In an era where a lot of 90's sitcoms are coming back to television, this cast would be so ready for it!
Jo Marie Payton, who played Harriett Winslow on the popular 90's sitcom said, "Jaleel and I were talking just a little while ago and he said, 'You know, we can do this.' I said, 'If they dropped a script at our feet when we walked out of here, we would come back in tomorrow, and the next day we'd have a show shot.'
She went on to say how easily they would be able to all fall back into their original roles. We are crossing our fingers for this revival!
Just last season, rumors were swirling around that Jaleel would make a guest appearance on Netflix's 'Fuller House.' It didn't end up happening, but one wonders could it come true for their 5th and final season?
Tweet us @feelingthevibe to let us know if you want to see Jaleel on 'Fuller House – Season 5.' Courtney Rose is an Entertainment Writer at Feeling the Vibe Magazine based in New York. Pop culture and rom-com obsessed. Studied Journalism and is up to date on all the latest entertainment news. For tips or comments, email me at Courtney@feelingthevibe.com