Hallmark Channel is known for their original holiday films, especially around this time of year. But, one new movie has brought quite a buzz to fans of the network. It's called A Cozy Christmas Inn, and it stars Jodie Sweetin from Fuller House. The reason behind all the discussion is because of the similarities fans are seeing between it and another movie from Hallmark's past. Ironically, that old movie was Christmas Under Wraps and starred Candace Cameron Bure, also from Fuller House. So, is A Cozy Christmas Inn a sequel to Christmas Under Wraps, or does it stand on its own? See fan comments below, as well as more details about the movie(s) in question.
---
A Cozy Christmas Inn with Jodie Sweetin & Christmas Under Wraps with Candace Cameron Bure
A Cozy Christmas Inn and Christmas Under Wraps not only have similar titles, but they also share a co-star. David O'Donnell stars alongside Jodie Sweetin in the 2022 movie A Cozy Christmas Inn, and he co-starred with Candace Cameron Bure in 2014's Christmas Under Wraps. See a couple photos below to compare.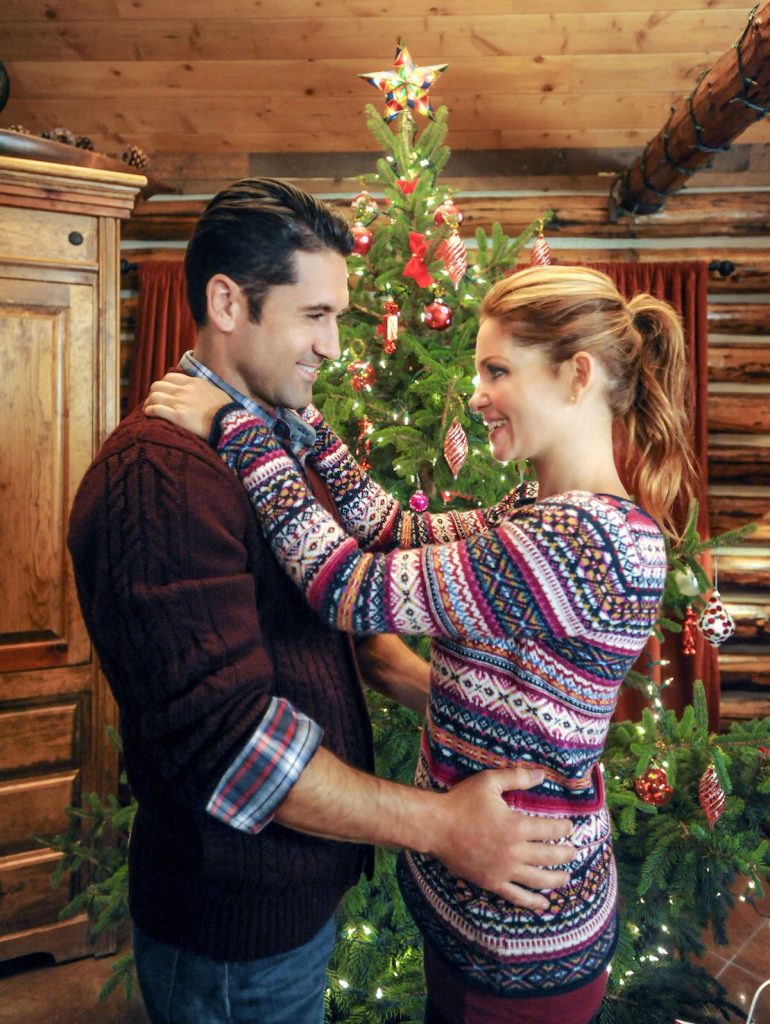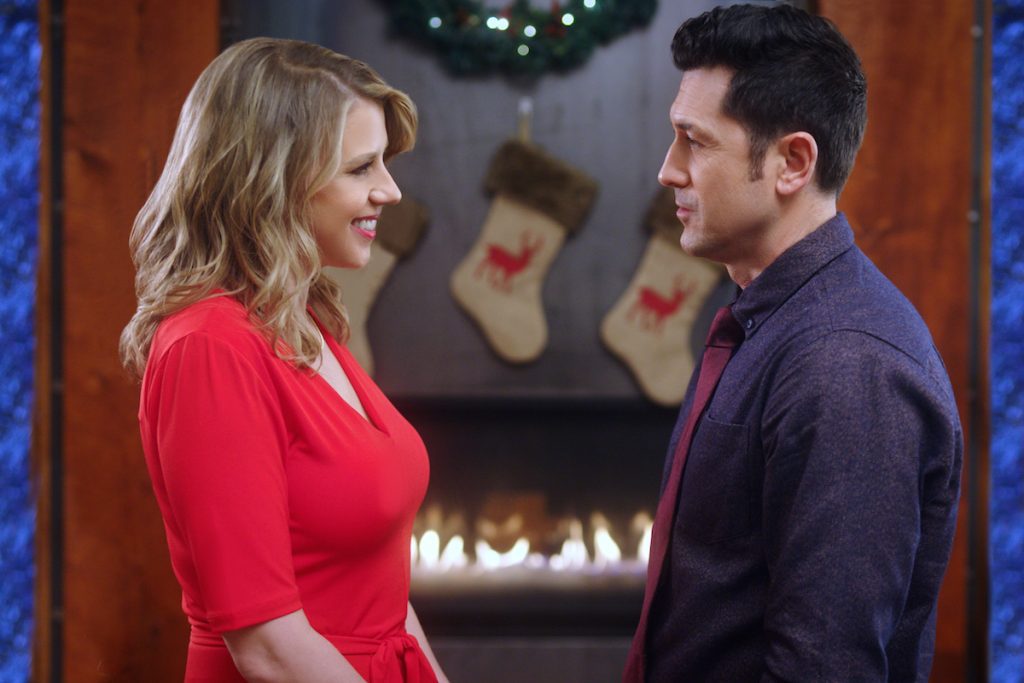 In Christmas Under Wraps, David portrayed Andy, a handsome local who helps Candace's Dr. Lauren Brunell learn to live in the moment when she moves to a remote Alaskan town for a new job. In A Cozy Christmas Inn, David again portrays Andy, only this time he's the ex-boyfriend of realtor Erika (Jodie Sweetin).
While it's not being marketed as a sequel, fans have noticed the same setting, as well as one more same character from Christmas Under Wraps in A Cozy Christmas Inn. The same small remote town of Garland, Alaska is used as the setting in both films. Andy's father Frank (Brian Doyle-Murray) also appears in both films. So, it's understandable that all of this raises some questions among fans.
---
---
What are fans saying about A Cozy Christmas Inn vs. Christmas Under Wraps?
One fan on Reddit asked: "Are we to assume that Andy and Dr. Brunell broke up so that he can fall in love with Jodie Sweetin now?" Another responded with: "I'm not a fan of the change, but apparently CCB leaving caused them to need to rewrite the script. Awkward they replaced her with her TV sister."
Fans also took to Twitter to share their concerns. Constance Cary wrote: "A Cozy Christmas Inn feels like a deliberate slight to my Christmas queen, @candacecbure for signing with GAC" while Lillian Hazaz tweeted: "I'm sorry, but this looks like a ripoff of Christmas Under Wraps." A few more chimed in with additional thoughts, which are included below too.
Despite the similarities, A Cozy Christmas Inn is separate from Christmas Under Wraps. Since Candace is over at GAC (Great American Country) now, it's unlikely her character Laura will be mentioned. So, it makes sense that another actress would need to portray the female lead for this film. Why Jodie was chosen is probably a coincidence – she and Candace just happened to have starred on Full/Fuller House together. While it's cool to see the similarities, fans should try to keep an open mind while watching the new Hallmark Channel movie.
Be sure to check out A Cozy Christmas Inn on Friday, October 28 at 8/7c only on Hallmark Channel.
---
---
MORE HALLMARK CHANNEL NEWS
A Cozy Christmas Inn on Hallmark (2022) Starring Jodie Sweetin
Get the Fashions from 'We Wish You a Married Christmas' on Hallmark
Top 10 Stunning Dresses from Hallmark Channel Movies
Kari Highman is a Beauty and Fashion Blogger at Feeling the Vibe Magazine. Otterbein Alum (2017) – English & Psychology. Always learning & creating. Avid fan of mid 2000's TV & pop music. Comments or tips, email kari@feelingthevibe.com