With an upcoming appearance on ABC's Celebrity Family Feud, Scott Foley is back in the spotlight. He's known for his work on many TV shows and movies including ABC's Scandal and Whiskey Cavalier, as well as having an amazing family. To learn more about his wife, kids, work, and who all is on his team for Celebrity Family Feud, keep reading below.
Who is Scott Foley?
Scott Foley is an actor, who's probably best known for his roles on the television series' Scandal, Felicity, Scrubs, and/or The Unit. The former is his longest TV run, as he amassed 100 episodes from 2013-2018 as NSA Director Jake Ballard. His role on Felicity is a close second at 84 episodes alongside Keri Russell from 1998-2002.
You may have also seen Scott in episodes of Grey's Anatomy, True Blood, and/or his most recent ABC series, Whiskey Cavalier.
Who is Scott Foley's wife, and who are his kids?
Scott is married to Polish-American actress Marika Domińczyk; the two tied the knot in Hawaii back in 2007. You can check out this fun throwback photo of Scott and Marika from 2003 below:
They have 3 kids together: a daughter named Malina, as well as two sons named Keller and Konrad. They also have an adorable dog named Frankie. Malina is 10-going-on-11 years old, Keller is 8, and Konrad is their youngest at 5. He'll be 6 in November.
Marika doesn't show she and Scott's kids' faces on their social media pages, most likely for privacy reasons, as other stars do the same thing. You can see in the IG post below that their faces are covered by cute emojis:
Who is on his team for Celebrity Family Feud?
Scott Foley and his team are playing for a women's cancer fund. On Scott's team are: his wife, Marika, his friend Kirkwood, Marika's friend Elsie, and his brother, Sean Foley.
If you didn't know, Marika has guest starred on a couple of Scott's shows, the most recent being her recurring role on Whiskey Cavalier, where she was a bit of an antagonist to her husband's character. She also guested on The Unit, and in Grey's Anatomy, just to name a couple more credits.
As for Scott and Marika's friends? They don't appear to be in Hollywood, but they've been a part of their famous friends' lives for years now. Marika and Elsie try to get together and spend holidays with each other, or to take girls' trips. Kirkwood and Scott like to catch up with one another when they can – Scott even brought him along on a Whiskey Cavalier press tour stop.
Scott's brother, Sean, is also an actor. His IMDB list includes: guest roles on MONK and Crossing Jordan, as well as minor roles in films like Twelve Steps Outside and Dark Reel. You can see all of Scott's "family" in the photos from Marika's IG: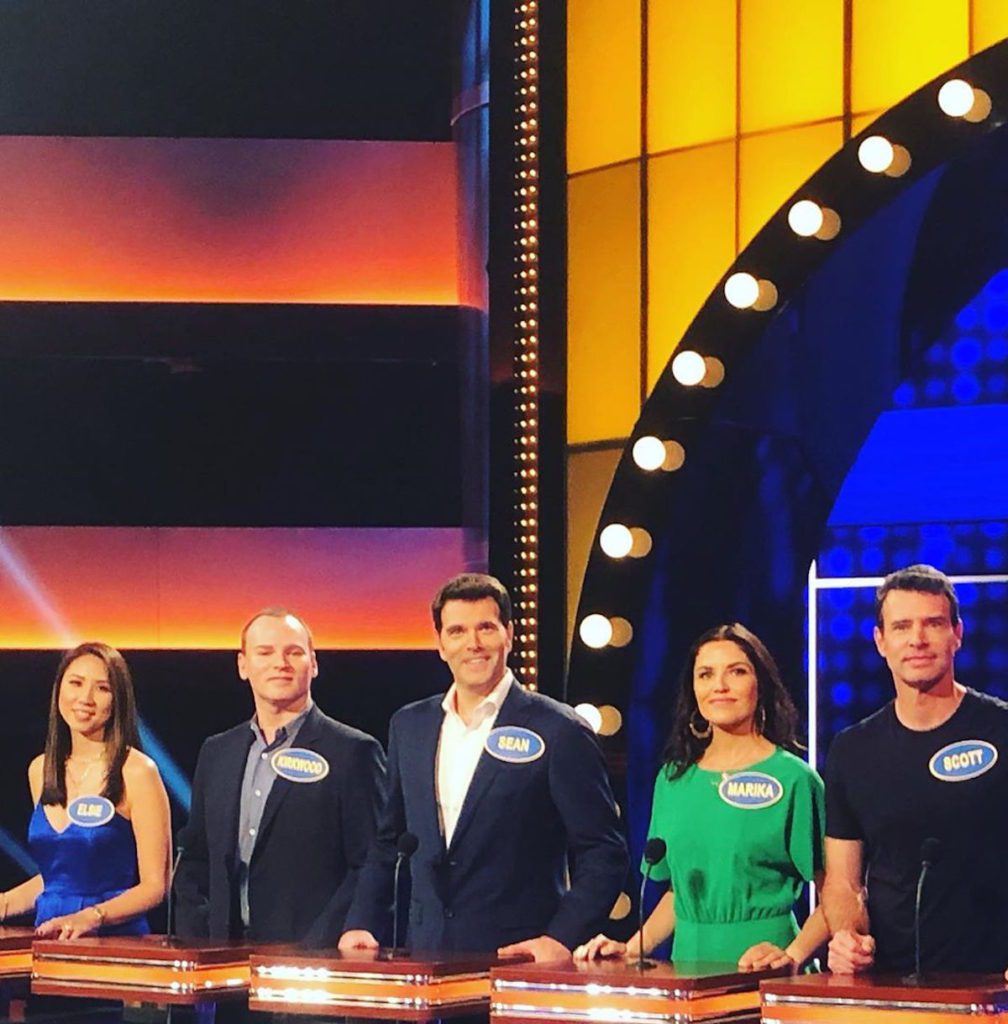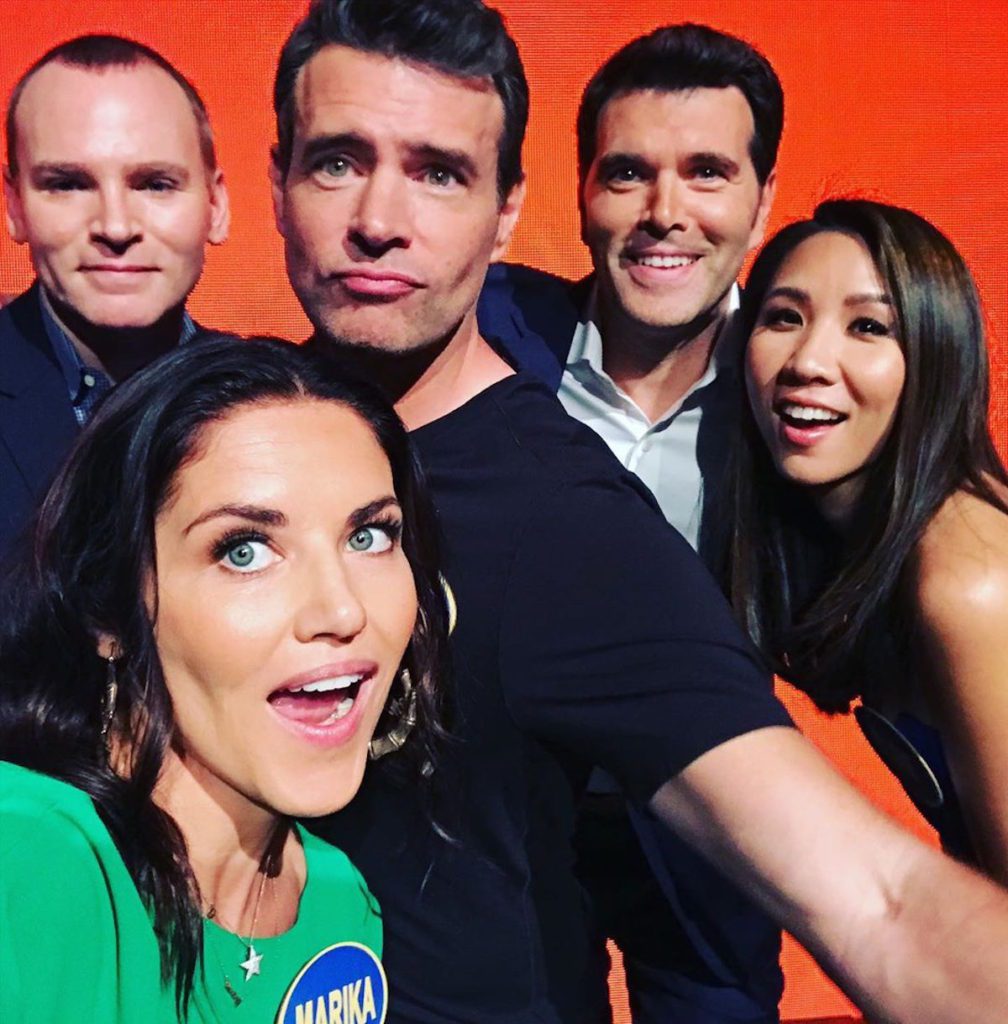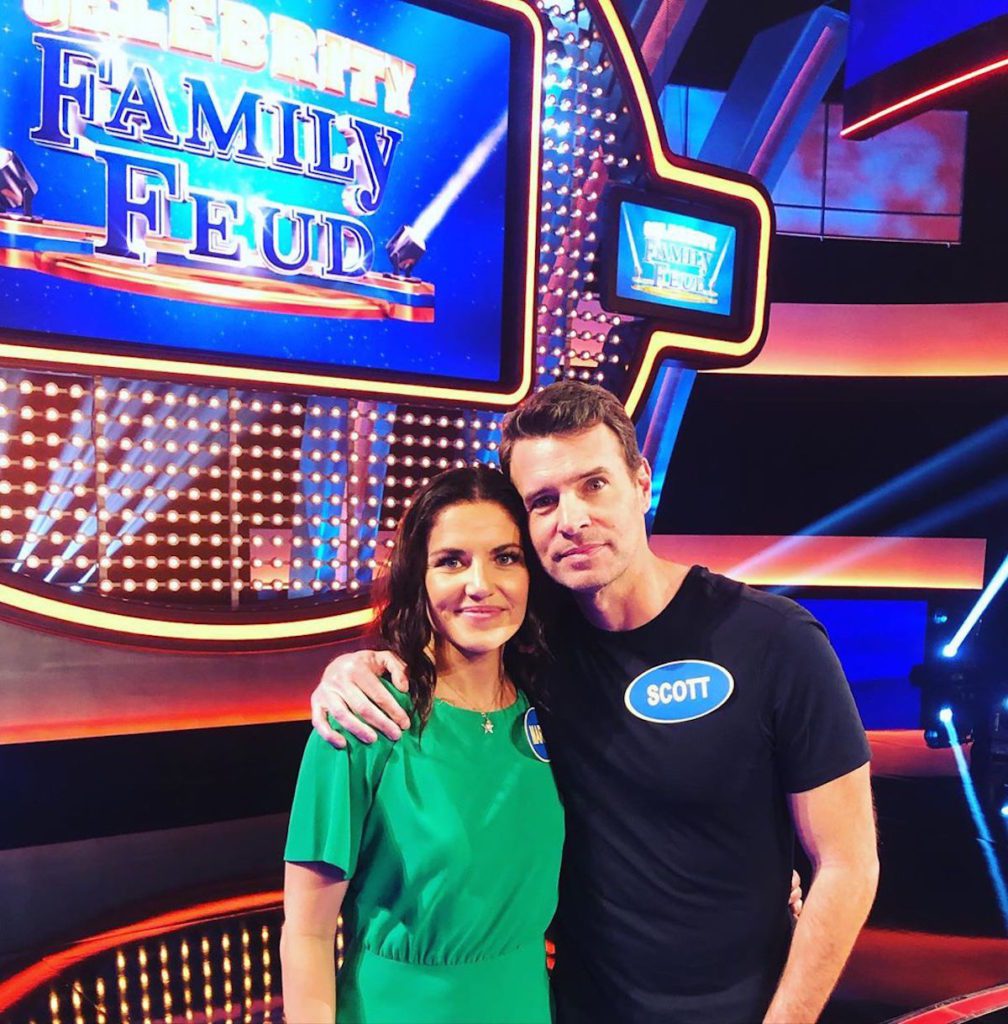 There's no air date yet for Scott's Celebrity Family Feud episode, but be sure you're following Scott and his wife, Marika on Instagram so you can be in the know when they do announce the air date! Catch their episode of Celebrity Family Feud on ABC Tuesday, October 13th at 8pm EST.
---
MORE CELEBRITY FAMILY FEUD NEWS
Cedric the Entertainer and Wayne Brady to Compete on Celebrity Family Feud – See Photos!
Cast of Jersey Shore vs. The Hills to Join Celebrity Family Feud – See Photos!
10 Fun Facts About Kathie Lee Gifford's Son Cody from Celebrity Family Feud
Kari Highman is a Beauty and Fashion Blogger at Feeling the Vibe Magazine. Otterbein Alum (2017) – English & Psychology. Always learning & creating. Avid fan of mid 2000's TV & pop music. Comments or tips, email kari@feelingthevibe.com