Hallmark Channel continues its Countdown to Christmas event with the premiere of Heart of the Holidays, starring Vanessa Lengies and Corey Sevier. Get more details below on the original film, including who's who in the cast, what it's about, when it will air, and even see a promo video.
Heart of the Holidays Plot + Cast
Heart of the Holidays follows Sam Wallace (Vanessa Lengies), a former Wall Street worker. When her life falls apart, she decides to go back to her roots – returning to her hometown for Christmas. Sam comes in contact with her former flame, Noah (Corey Sevier) who now runs a local cafe.
When they reunite, the two join forces to put on an event at the food bank. As they work together, their feelings for one another are reignited. However, when Sam's ex offers her a dream job back in New York City, she must decide whether she is going to return to the city or follow her heart.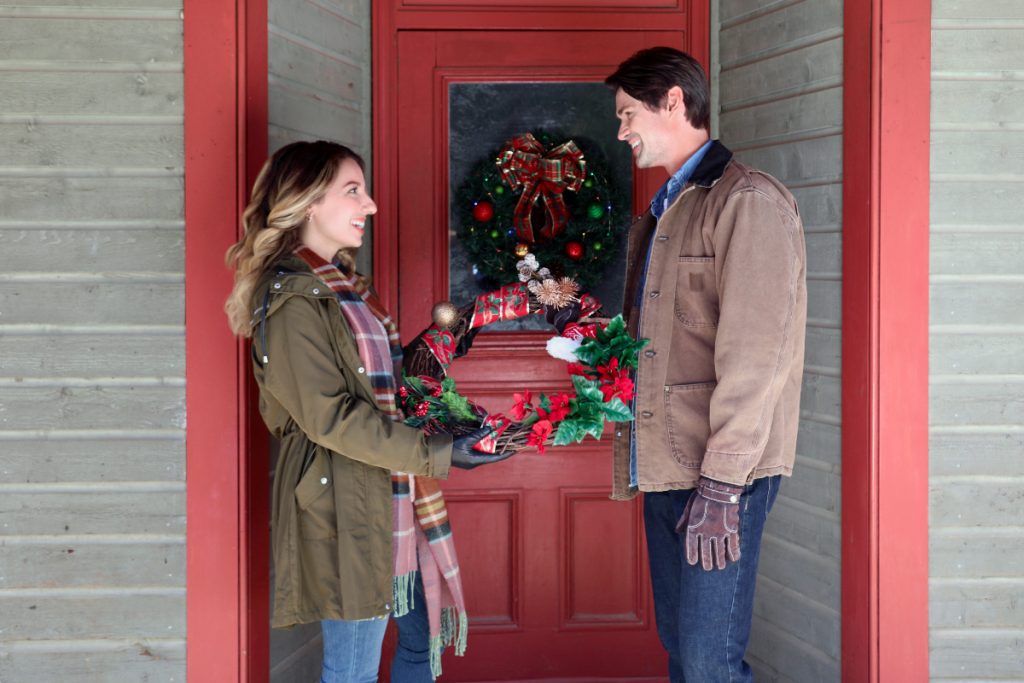 Any other details?
Ahead of its premiere, the network has released a trailer for Heart of the Holidays, so be sure to check that out below:
Vanessa is excited about her debut on the Hallmark Channel. She posted this fun shot of herself decorating a Christmas tree on her Instagram. "Heart of The Holidays' my loves! 9 days away. I want pj's, I want your favourite/favorite hot drink, I want besties on FaceTime!!!" she captioned it.
'Heart of the Holidays' may appear to be taking place right in the middle of winter with snow on the ground and the characters in winter coats. However, that wasn't the case. This movie was filmed in the hot summer, August to be exact. Vanessa shared this behind the scenes photo from the set as they create fake snow to look so real.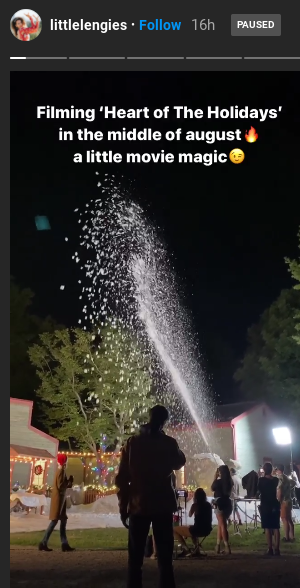 Also according to Vanessa, Corey not only starred opposite herself in the film, but he also directed! Look at him in action as she posted these behind the scenes photos to her Instagram.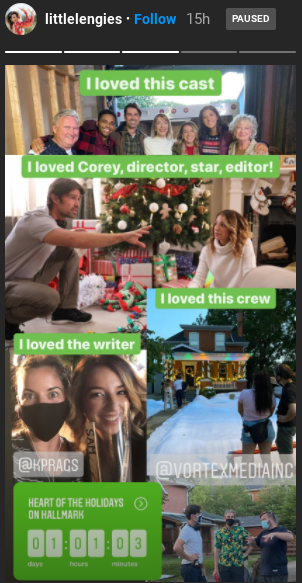 See Photos from 'Heart of the Holidays' on the Hallmark Channel
Be sure to catch the premiere of Heart of the Holidays on Nov. 23 at 8/7 c, only on Hallmark Channel.
---
MORE HALLMARK CHANNEL NEWS
Get the Looks from Hallmark's 'A Nashville Christmas Carol'
Christmas with the Darlings: Katrina Law and Carlo Marks Star in New Hallmark Movie
Never Kiss a Man in a Christmas Sweater: Ashley Williams and Niall Matter Star in Hallmark Holiday Film Courtney Rose is an Entertainment Writer at Feeling the Vibe Magazine based in New York. Pop culture and rom-com obsessed. Studied Journalism and is up to date on all the latest entertainment news. For tips or comments, email me at Courtney@feelingthevibe.com