Savannah and Chase Chrisley are making moves – to LA, that is. Everyone's favorite Southern siblings will be going from Nashville to Los Angeles to start their official 'adult lives.' Of course, it wouldn't be a 'Chrisley' show without chaos, drama, and romance – which this show will offer plenty of! Keep reading below to find out all the details on season 1 of Growing Up Chrisley!
Who are Savannah and Chase Chrisley?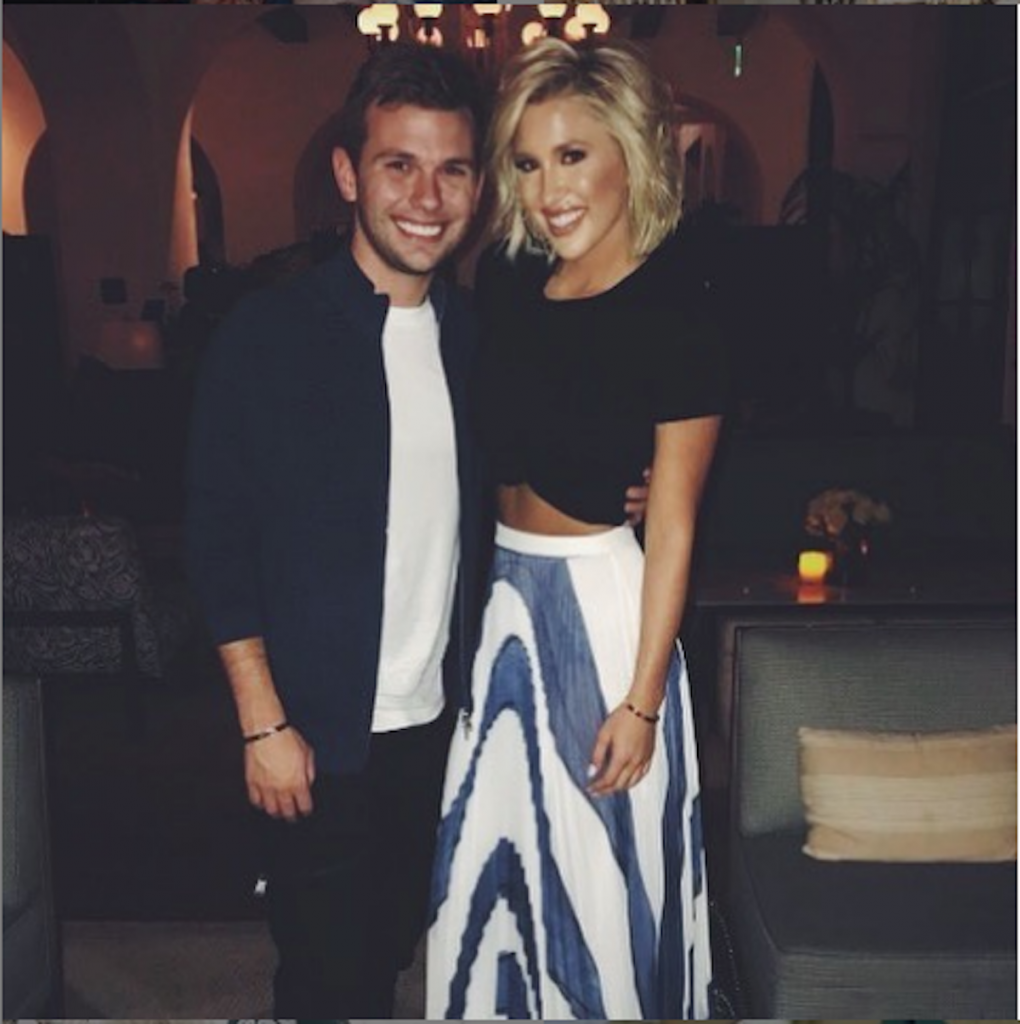 Savannah and Chase are two of the many crazy kids in the Chrisley clan. They are close in age, with Chase (22) being barely a year older than his sister, Savannah (21). They rose to stardom as 'fan favorites' on the hit USA Network show Chrisley Knows Best, which followed the Chrisley family in their daily lives. Chase and Savannah were often teaming up and scheming something up, much to the dismay of their parents Todd and Julie.
Chase is known for his sassy comments, his pranks against his dad, and his ways with women. Savannah is known for her sense of style, loyalty to her family and friends, and (unfortunately) her many car accidents. Not to worry though: they have left their teenage antics behind and are ready to grow up in lieu of their move to Hollywood.
What can viewers expect on Growing Up Chrisley?
Fans will get to see Savannah and Chase pursue new endeavors in a new city – LA is the "city of dreams" after all.
Savannah has a passion for fashion, and her previous pageant experience provides her with the right background for a career in styling or even cosmetics.
Chase on the other hand, has been bitten by the acting bug, so what better place to audition than Hollywood? They will also do normal 20-something activities: going out on the town, going to parties, and hanging out on the beach or pool.
Chase Chrisley with G-Eazy. Image Credit: IG @ChaseChrisley.

Savannah Chrisley style. Image Credit: IG @SavannahChrisley.
And of course, you can count on some of the other Chrisley's to make an appearance on the new spinoff!
Nanny Faye will be joining her two grandchildren on this epic roadtrip, and you can't forget Todd – who will always check on his kids, no matter how old they are!
Plus, Chase and Savannah will still be regulars on their original show Chrisley Knows Best, so you will get to see them with their whole family again.
Let's be honest: who doesn't love watching other beautifully chaotic families on TV? Makes ours seem all the more normal, right?
Savannah's boyfriend Nic Kerdiles who plays for the Winnipeg Jets will be appearing on his girlfriend's new show as well. You can expect to see more of their amazing romance and chemistry onscreen.
No matter what Savannah and Chase get into in LA, we cannot wait to see these two flourish on this new journey!
Get a First Look at Growing Up Chrisley in the Video Below!
---
Be sure to catch the season premiere of Growing Up Chrisley on USA Network on April 2, 2019.
Kari Highman is a Beauty and Fashion Blogger at Feeling the Vibe Magazine. Otterbein Alum (2017) – English & Psychology. Always learning & creating. Avid fan of mid 2000's TV & pop music. Comments or tips, email kari@feelingthevibe.com