The '90s, a decade that brought us iconic TV shows, unforgettable fashion, and a whole lot of nostalgia. And recently, fans of the '90s had a chance to relive those cherished memories at the 90s Con in Tampa, Florida. This event has been growing in popularity, attracting actors from some of our favorite '90s shows for a special meet and greet. From Family Matters to Full House, 90210 to Saved by the Bell, and Boy Meets World to many more, this convention is a paradise for anyone who spent their teen years glued to the TV screen.
---
Calling DJ Tanner to Bayside High?
Candace Cameron Bure, the beloved star of Full House, was among the top actors at the 90s Con, and her presence caused quite a stir. Fans were overjoyed to see their favorite actress from yesteryears gracing the event with her presence.
One of the highlights of Candace's visit to the '90s Con was her playful interaction with some of the props from the shows that defined a generation. Imagine this: Candace posing by the lockers of "Bayside High School" from Saved by the Bell. It was a moment that brought together two iconic shows, Full House meets Saved by the Bell, in a delightful crossover that fans couldn't get enough of.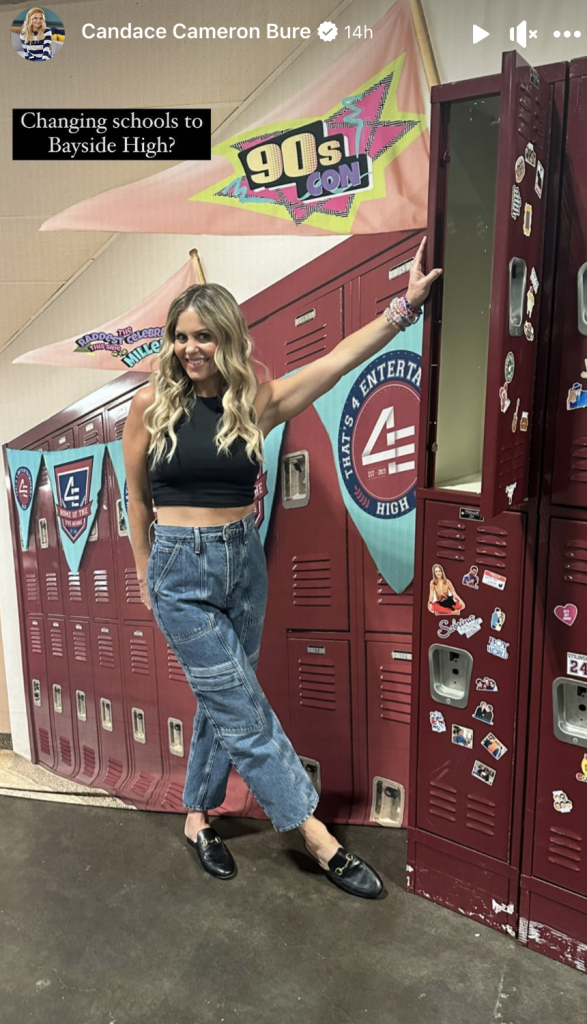 ---
Full House Meets Family Matters
But the nostalgia trip didn't end there. Candace Cameron Bure shared a heartwarming moment with Jo Marie Payton, who portrayed Harriet Winslow on Family Matters. It was a reunion that transported fans back to the days when these beloved TV shows were at their peak.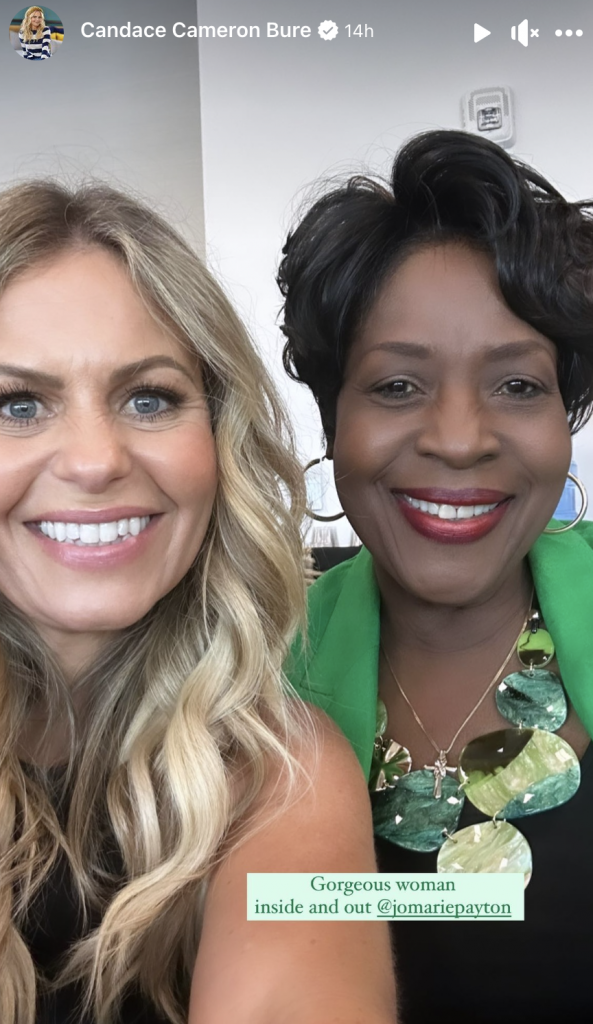 The '90s Con isn't just an event; it's a time machine that takes us back to an era when TV shows were a huge part of our lives. It's a place where fans can connect with the actors who made those shows unforgettable.
For Candace Cameron Bure, being part of the '90s Con was not just about reliving the past but also celebrating the enduring love and nostalgia that fans have for these shows. It's a testament to the impact that '90s television had on our culture, and events like this bring that magic back to life.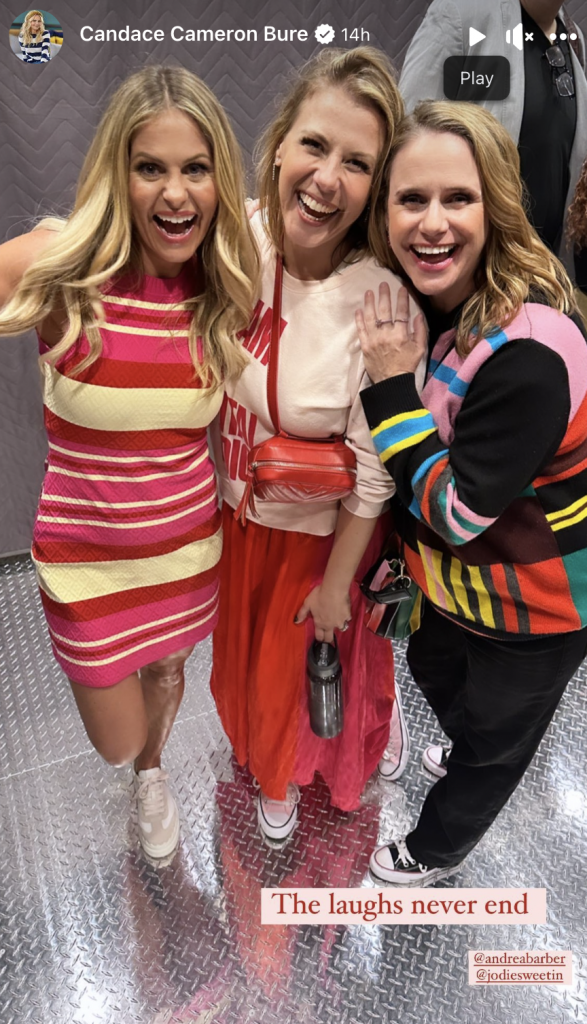 As the '90s Con continues to gain popularity, we can only hope for more reunions, crossovers, and heartwarming moments like the one between Candace Cameron Bure and Jo Marie Payton. It's a reminder that the '90s will always hold a special place in our hearts, and thanks to events like this, we can keep those memories alive for generations to come.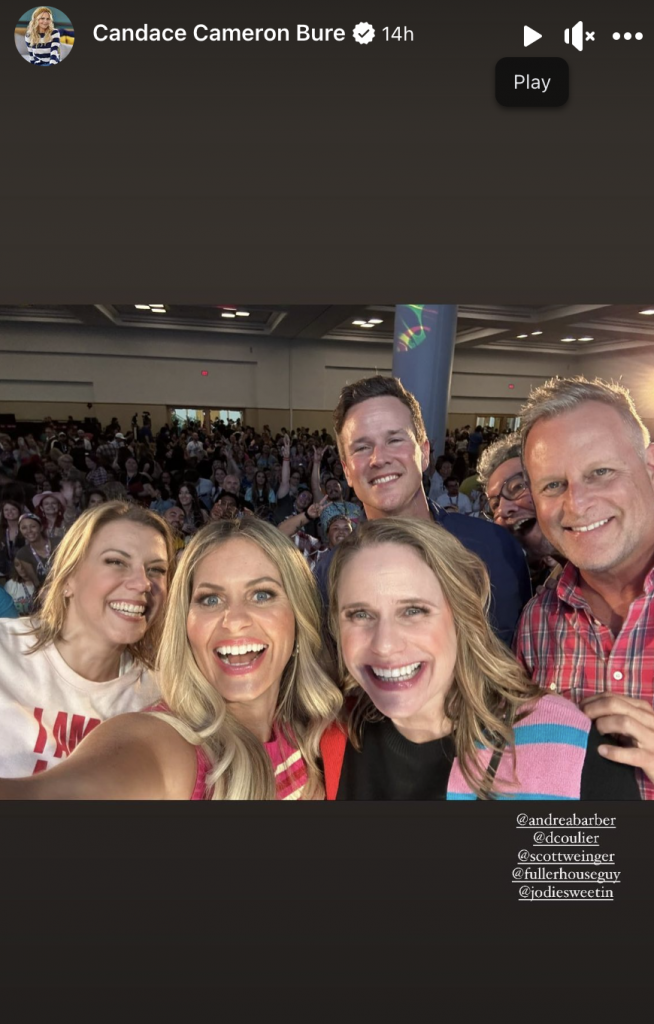 Related
Full House Reunion: Candace Cameron Bure Wears Bracelets Made By Fans from 90's Con
Candace Cameron Bure, Andrea Barber and Danica McKellar Reunite at 90's Con in Connecticut – See Photos!
Saved by the Bell and Full House Stars Reunite at 90s Con: Sharing Favorite Memories
Diana is the co-editor-in-chief of Feeling the Vibe.  She loves pop culture and is always up to date on the latest news.  If you have any tips or comments, email diana@feelingthevibe.com.