If you're a TV fanatic, then you have probably seen both Will Estes and Torrey DeVitto on your screens at some point. Since 2010, Will has starred as Officer (now Sergeant) Jamie Reagan on CBS' Blue Bloods. Torrey has been portraying Dr. Natalie Manning on NBC's Chicago Med for the last 5 years. What else do they have in common besides their first responder shows? They're dating! Get more details on their relationship below.
Who are Will Estes and Torrey DeVitto? How did they meet?
Prior to Blue Bloods, Will Estes starred as JJ Pryor in the period drama American Dreams, which ran on NBC from 2002-2005. Torrey DeVitto, on the other hand, originated the role of Melissa Hastings in the ABC Family (now Freeform) drama Pretty Little Liars. She held the recurring role for 7 years.
Although Torrey was born in New York and attended high school in Florida, she spends the majority of her time in Chicago, Illinois, as that's where her show Chicago Med films. Will was born and raised in Los Angeles, California, but spends the majority of his time in New York, where Blue Bloods is filmed.
Considering NYC and Chicago aren't that far apart, it makes sense that they could have crossed paths there. If not, then perhaps in California, since they've both spent time there before; it's unclear if they were quarantined together in LA or on the East Coast.
Torrey was back in Illinois to begin filming Chicago Med a couple of weeks ago, but according to Deadline, they had to postpone due to the pandemic. Will's show Blue Bloods just started production on its eleventh season, so maybe they've gotten to spend some extra time together during Torrey's brief hiatus.
So, are they dating now?
Torrey originally hinted at a new romance in her life when she first mentioned how her "boyfriend" helps keep her grounded in a mental health IGTV back in May. She then posted a couple of different masked-up photos featuring the mystery man in May and August, but did not tag him in either photoset. She later deleted all 3 photos from her Instagram page, but you can see them below: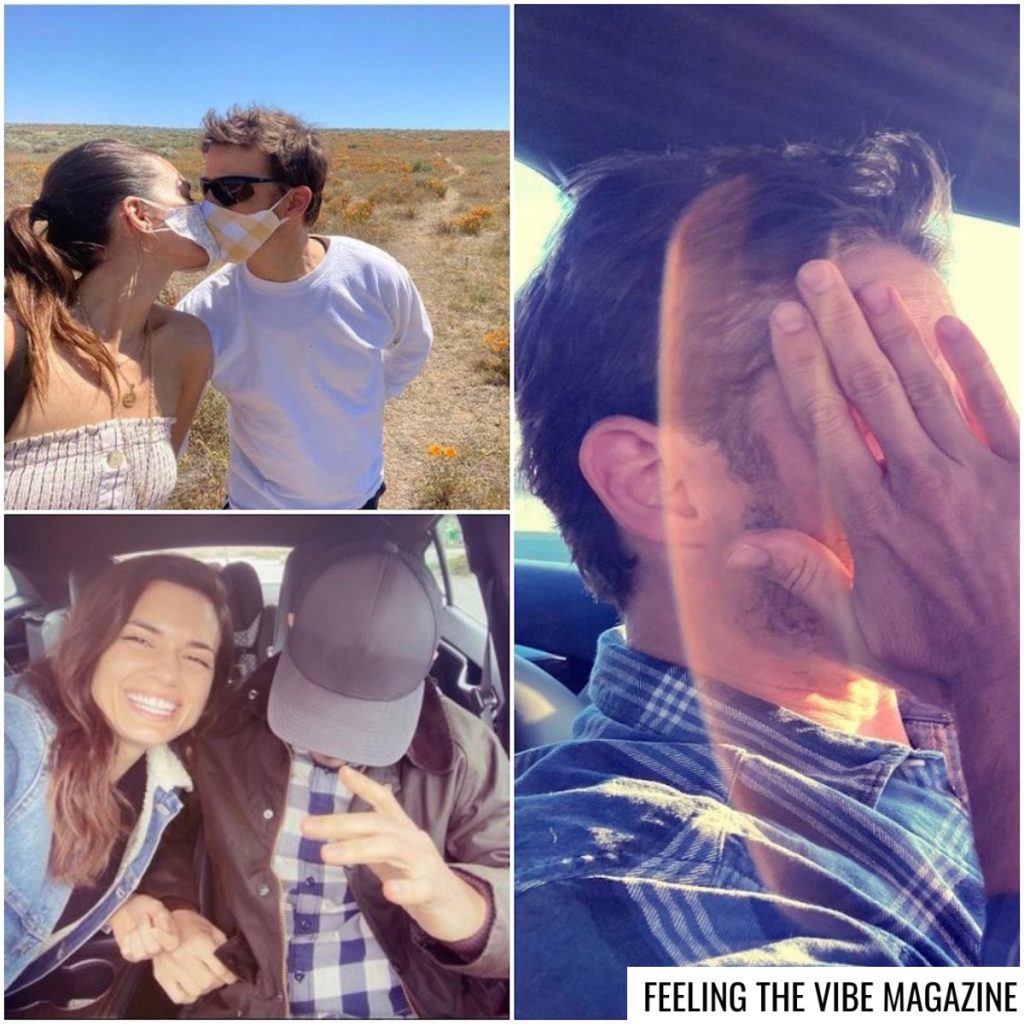 Will hasn't hinted at any romantic relationships either, at least according to his social media. The actor usually posted nature photos, or promotionals for Blue Bloods featuring his co-star Vanessa Ray (who coincidentally starred on Pretty Little Liars).
The Chicago Med actress and Blue Bloods actor posted photos featuring each other on their Instagrams Tuesday, October 6. Torrey's was a black and white photo of she and Will with their masks and a little reminder to mask up. Will's was a photo of he and Torrey with their matching black masks on, featuring a sunset sky in the background.
Ironically it's not the first time Torrey's been featured in a relationship photo with a sky backdrop. Around this time two years ago, she posted her first selfie with then-boyfriend Jesse Lee Soffer of Chicago PD. The two were confirmed to be dating from September 2018-May 2019, but their social media posts of each other dated back to that summer.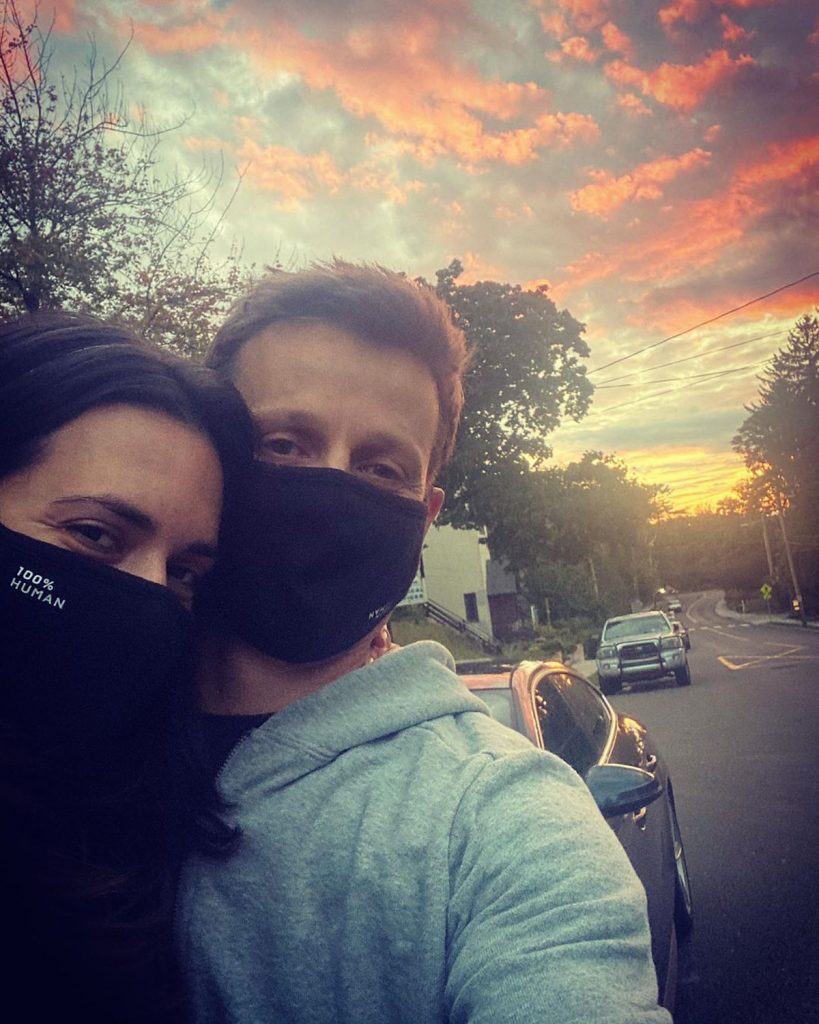 Will was always rumored to be dating his Blue Bloods co-star Vanessa, but they insisted that while their characters are married on the show, they are not dating IRL.
Neither Torrey or Will tagged the other in their adorable photos, but Torrey's One Tree Hill costar Daphne Zuniga tagged them in a comment saying that they are "both superb humans," along with a heart emoji. Judging from how happy they both are, it sure looks like it!
Be sure you're following Will and Torrey on Instagram to keep up to date with their relationship, as well as when you can catch new episodes of their shows!
---
MORE WILL ESTES AND TORREY DEVITTO NEWS
50 Facts About the Blue Bloods Cast, including Donnie Wahlberg, Will Estes, & More
Torrey DeVitto & More Chicago Med, Fire, and PD Stars Celebrated New Seasons with One Chicago Day – See Photos
Blue Bloods Confirmed for Season 11 – Get Details
Kari Highman is a Beauty and Fashion Blogger at Feeling the Vibe Magazine. Otterbein Alum (2017) – English & Psychology. Always learning & creating. Avid fan of mid 2000's TV & pop music. Comments or tips, email kari@feelingthevibe.com