Jodie Sweetin is back on Hallmark Channel for another original holiday film. The Fuller House star's new movie Merry & Bright, features her in festive coats, warm knits, and other nice winter apparel. Keep reading below for all the details on Jodie's Hallmark movie style, plus where you can get pieces of clothing to copy her style for yourself.
A LITTLE RED JUMPSUIT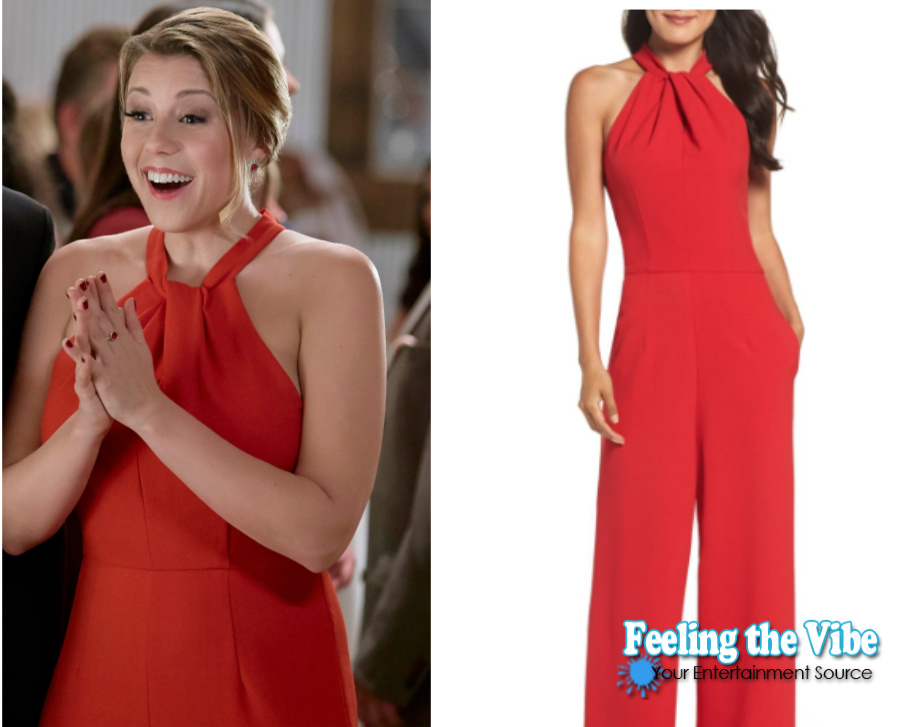 ---
Jodie wears a red halter jumpsuit in the photo above. You can get this exact jumpsuit by Julia Jordan at Nordstrom. For a similar look to hers, try this dress from Lord and Taylor. If you're looking for one with more of that tied-neck detailing, try this one from Vince Camuto.
BROWN BAG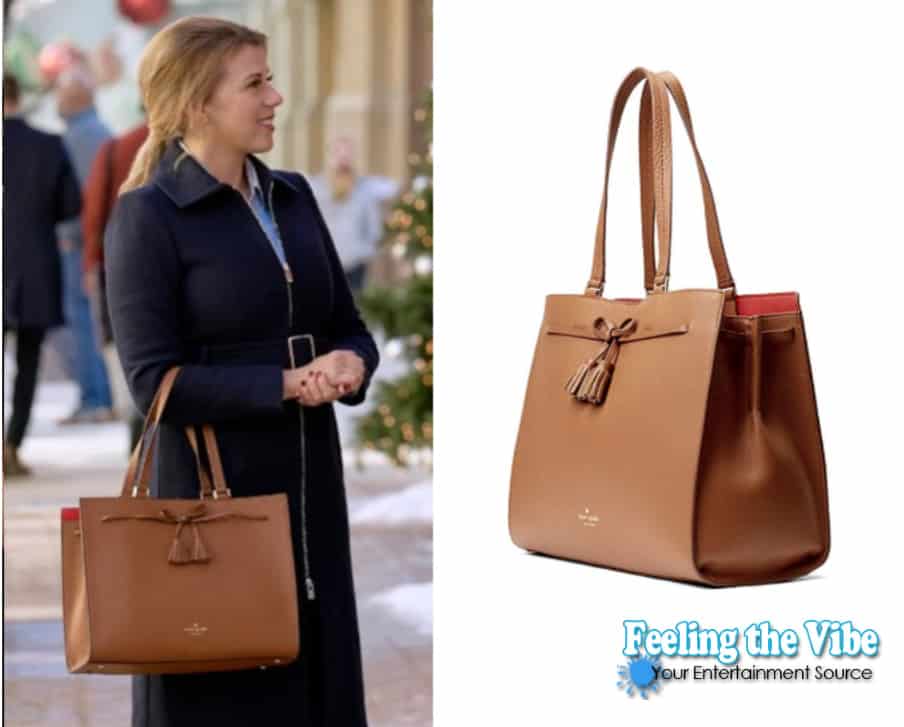 ---
Jodie Sweetin is seen holding this large leather Kate Spade bag in "Merry & Bright." It is still available on Amazon.com.
BURGUNDY COAT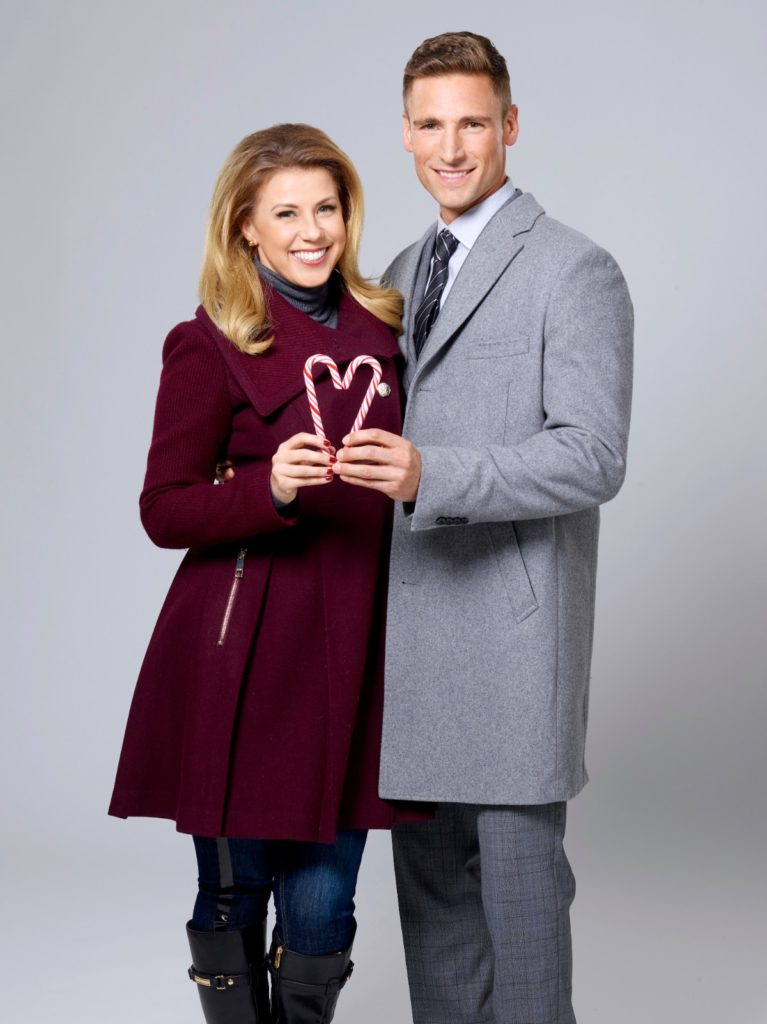 ---
In the photos above, Jodie wears a burgundy button-up pea coat. For an almost-exact look to hers, try this match from GUESS. If you want something that mimics the traditional pea coat style, try this option from Ralph Lauren.
NAVY & GINGERBREAD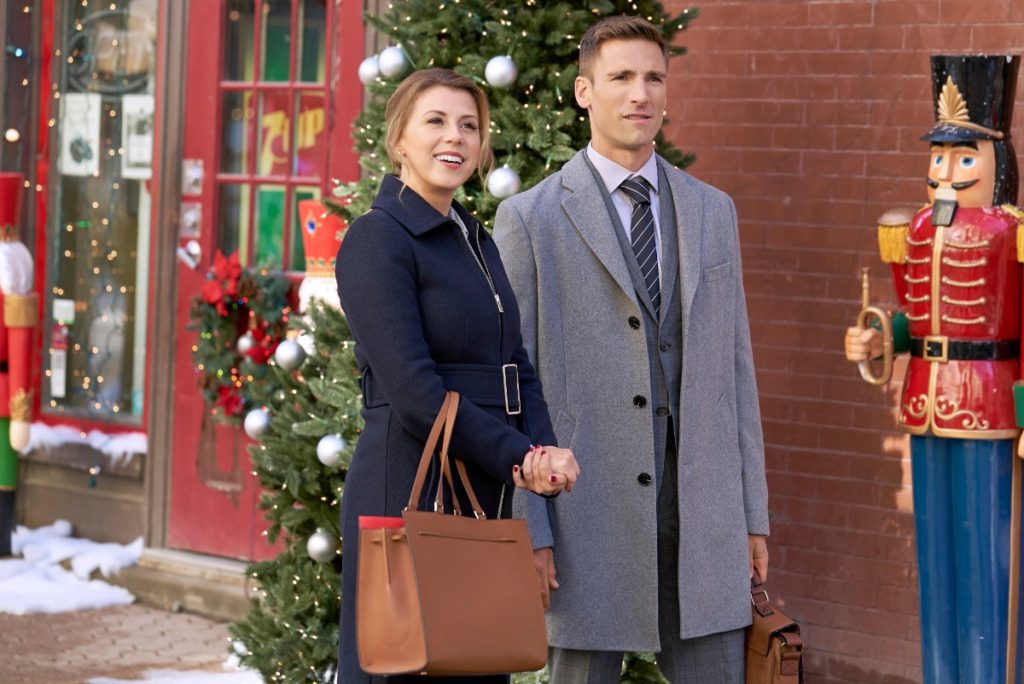 ---
In the photo above, Jodie is the epitome of winter in a pretty navy blue coat from Vince Camuto. She holds a tan tote bag, and you can grab an almost exact match from Kate Spade.
WINTER CASUAL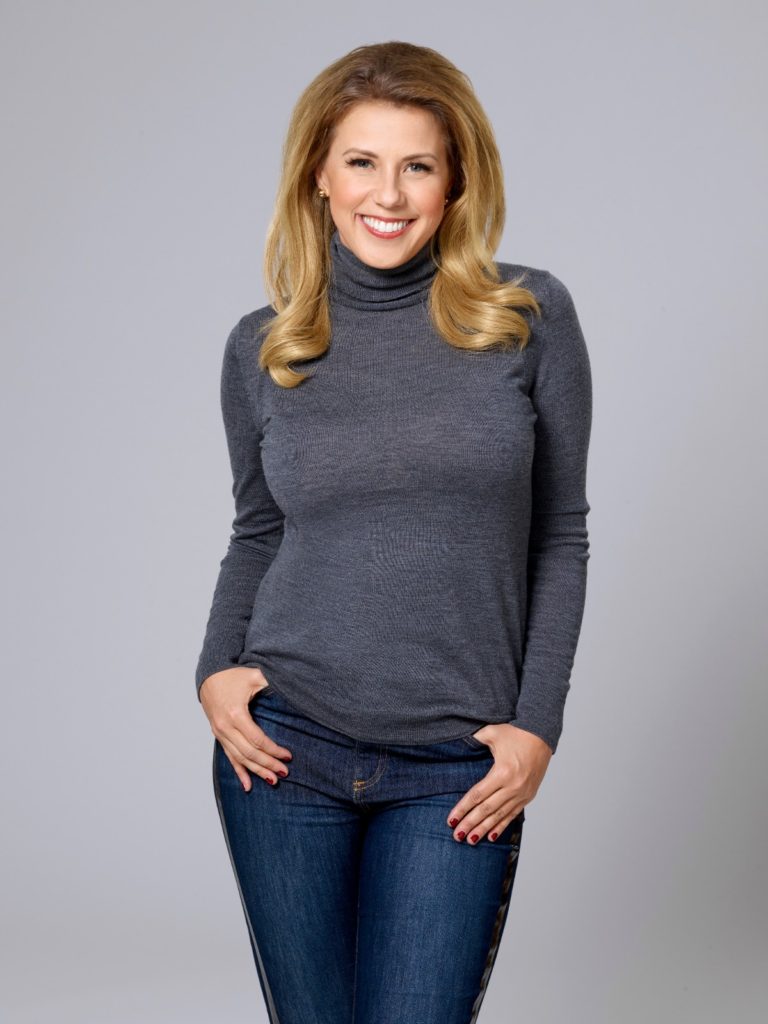 ---
In the photo above, Jodie wears a heather gray turtleneck knit with some blue jeans. Get an almost exact match to her sweater with this option from Coldwater Creek. Grab a pair of jeans from Levi's, and you've got her easy winter wear!
Pistachio Green in the Kitchen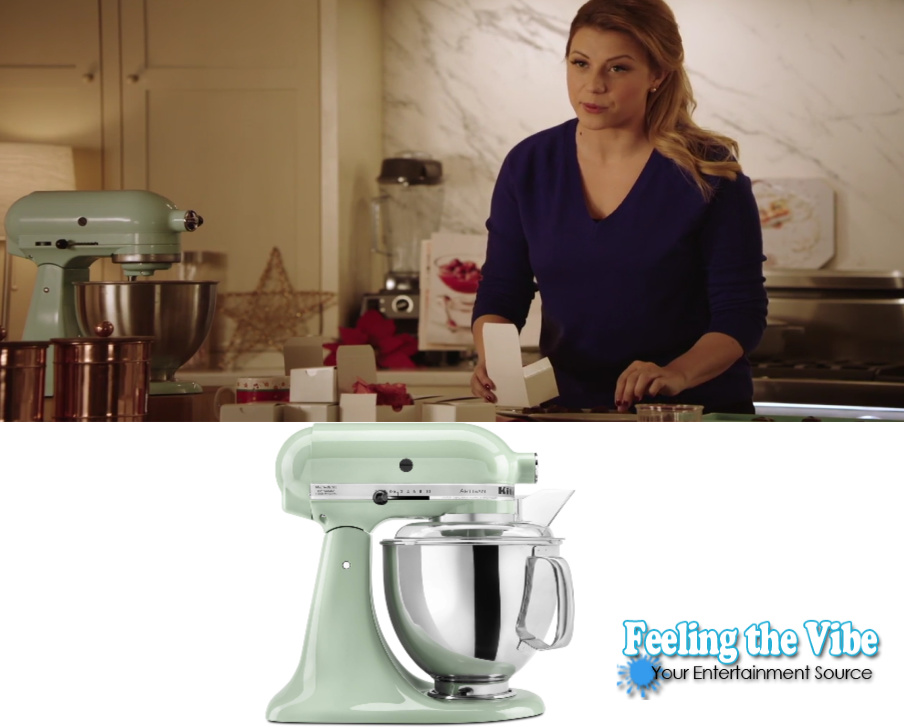 ---
Jodie aka Cate has this pretty pistachio green Kitchenaid mixer in her kitchen on set for Hallmark Channel's 'Merry & Bright.' It is available on Amazon with prime!
Festive Silver Trees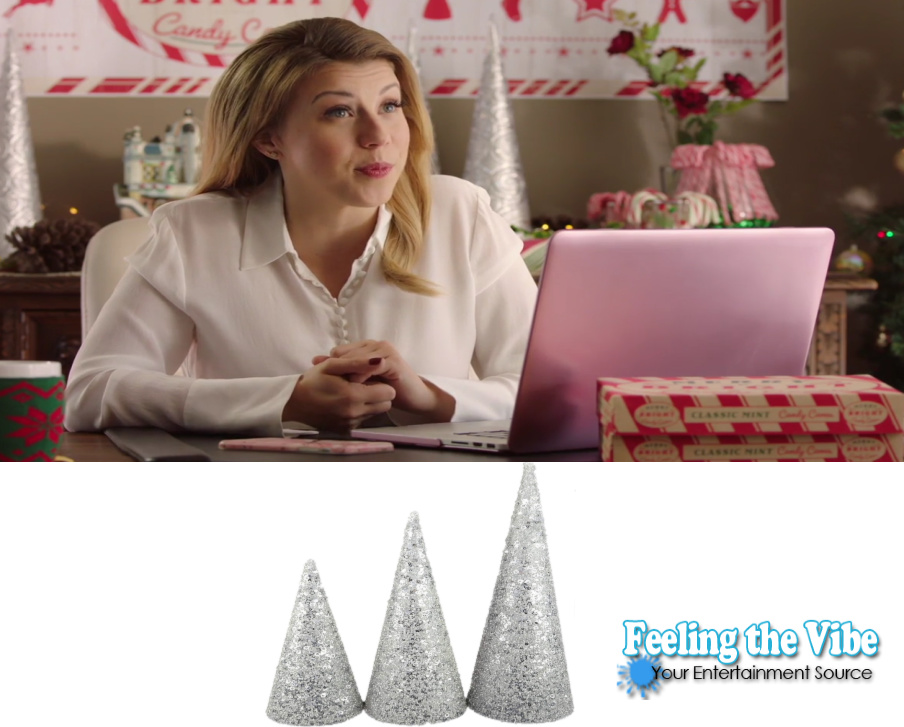 Look how pretty these silver trees dress up Cate's office in 'Merry & Bright.' You can get a very similar look to liven up your home office or living room with these silver sequined trees at Amazon.com.
A Pink MAC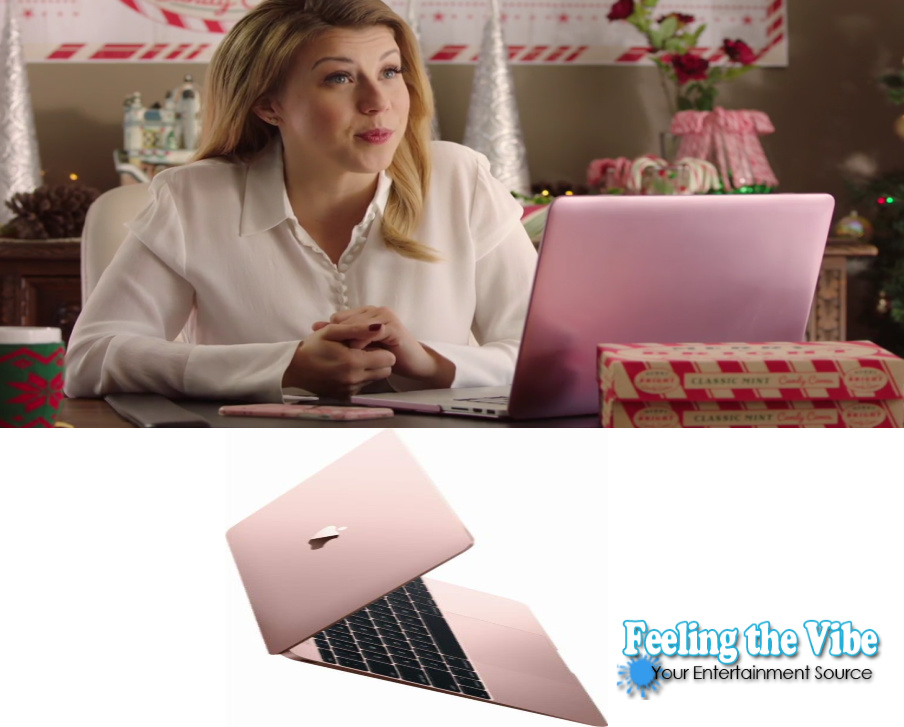 ---
We can't help but notice how festive and bright Cate's office and home are. One item on her desk was a pretty pink MAC laptop. This would add a lot of personality into any room and work table! It is available on Amazon.com.
Mad Libs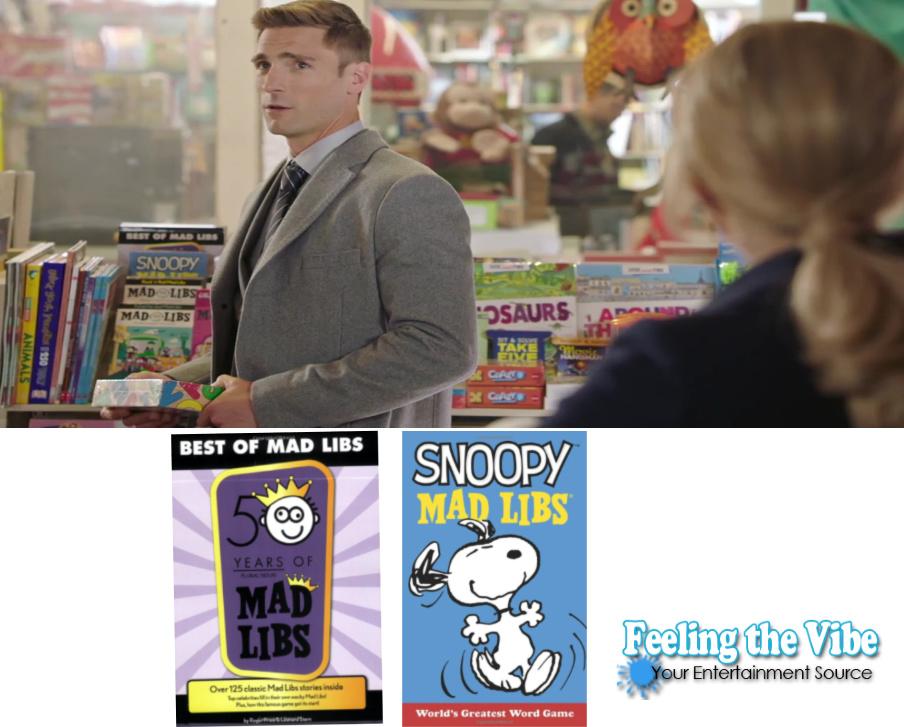 ---
Who played with Mad Libs as a kid? Whether you're an adult or child, you will have tons of fun with these fill in the blank stories. In the toy store in this scene, you can see Mad Libs and Snoopy Mad Libs on the shelf behind Gabe. They are both available on Amazon.com.
You can see all of Jodie's festive looks when Merry & Bright premieres on Hallmark Channel November 2 at 8/7 c!
---
Join the community for more style guides on Facebook!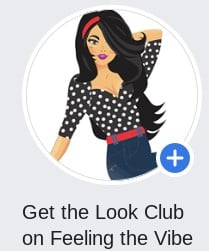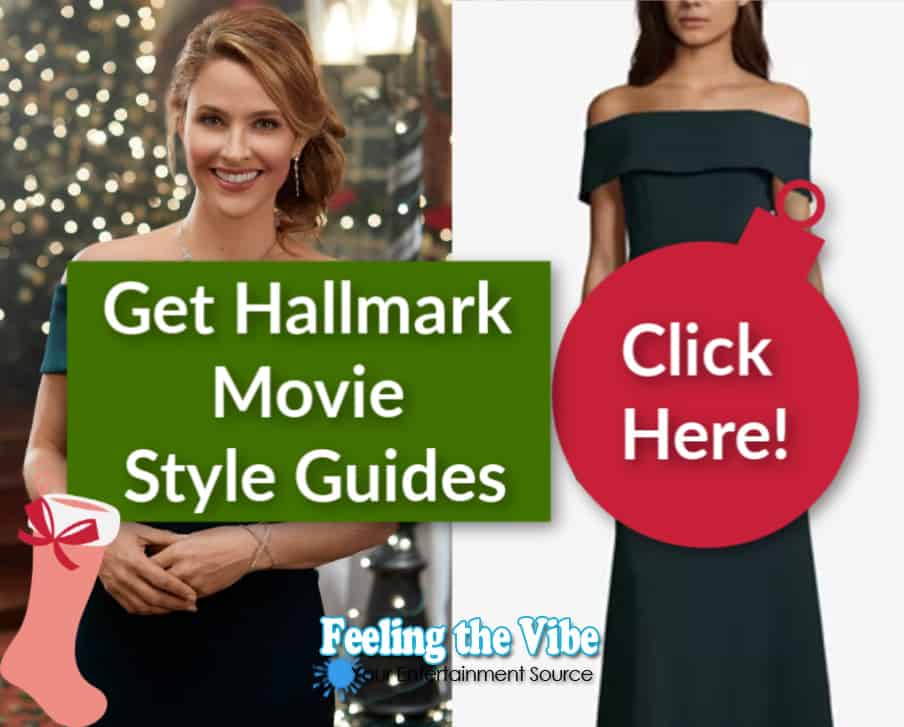 MORE HALLMARK MOVIE NEWS
First Look at Jodie Sweetin's New Hallmark Movie Merry & Bright with Andrew Walker
See Hallmark's 2019 Countdown to Christmas Movie Schedule
Candace Cameron Bure To Release New Line with Dayspring + Shares Details on New Movie Christmas Town
Get Candace Cameron's Hallmark Movie Style for 2019
Kari Highman is a Beauty and Fashion Blogger at Feeling the Vibe Magazine. Otterbein Alum (2017) – English & Psychology. Always learning & creating. Avid fan of mid 2000's TV & pop music. Comments or tips, email kari@feelingthevibe.com