We are back with part two of Candace Cameron Bure's Fuller House fashions! We have the breakdown from every episode, including exact pieces from the show! Keep reading below to get the looks for yourself!
Check out Part 1 below if you haven't already:
You Can Dress Just Like Candace Cameron from 'Fuller House' – Clothes Inside!
NINJA WARRIOR LOOK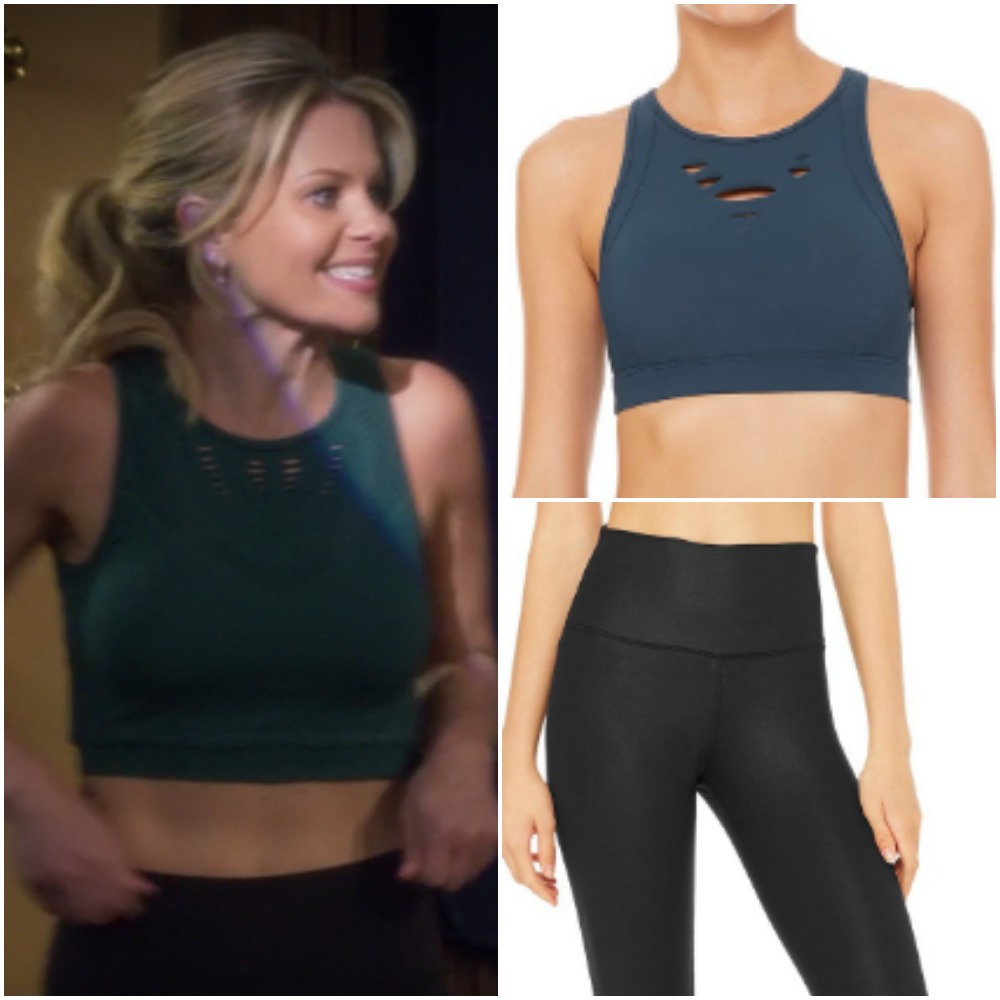 Candace rocks a teal green detailed sports bra with some black athletic leggings. Get her look with this sports bra from Alo Yoga; you can also get the black leggings from there as well.
DYNAMITE DISCO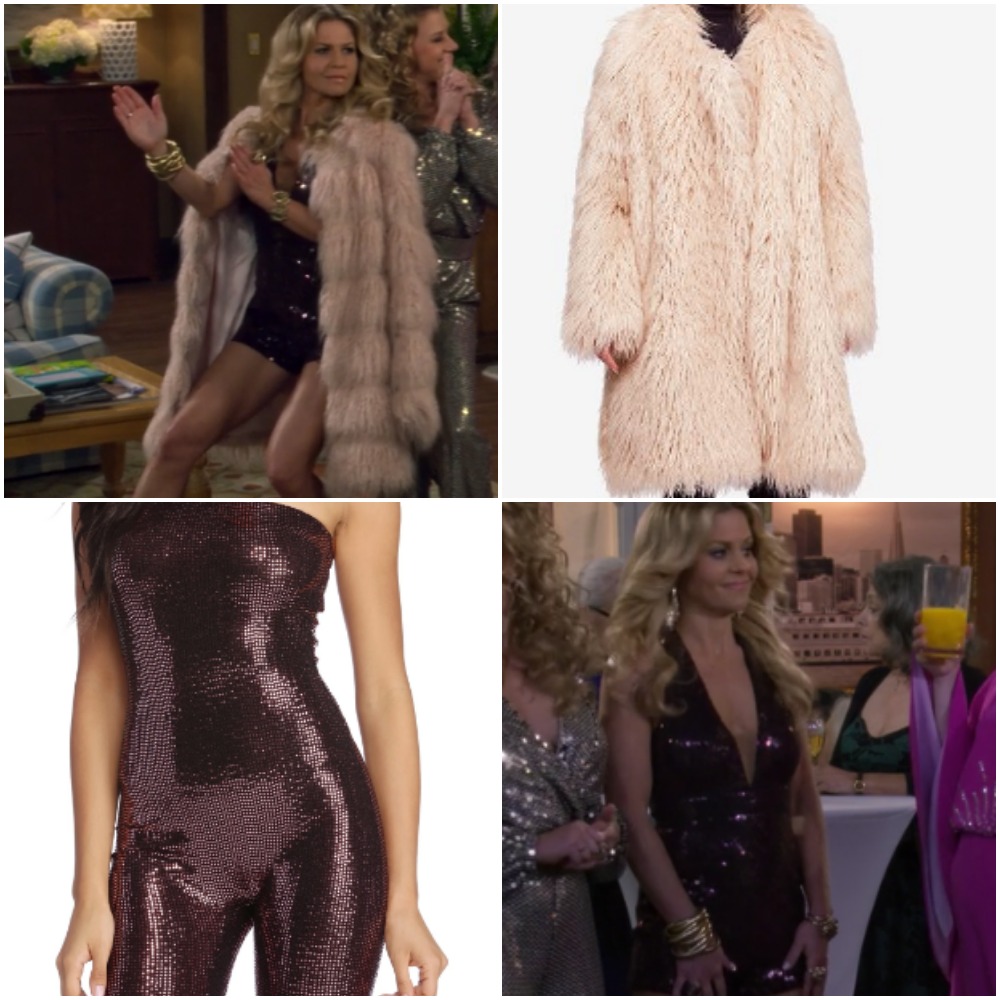 Candace wore a purple sequined romper underneath an oversized fluffy coat. Mimic her look with this romper from Windsor and coat from Free People.
GRAPHIC TEE AND TAN ACCENTS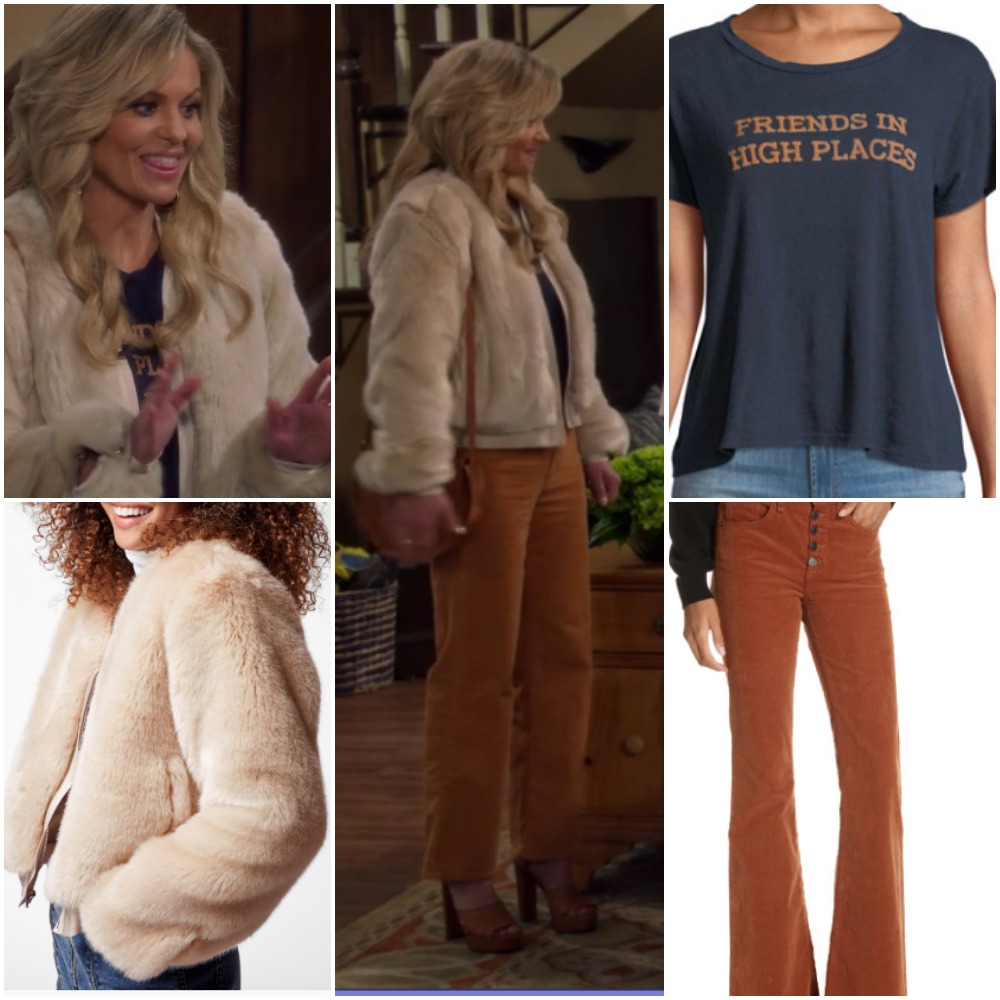 Candace wears a graphic t-shirt underneath a beige jacket and rocks tan pants to complete the look. Get her exact look with this graphic tee from MOTHER, beige jacket from J Brand, and tan pants from Veronica Beard.
ONYX OUTFIT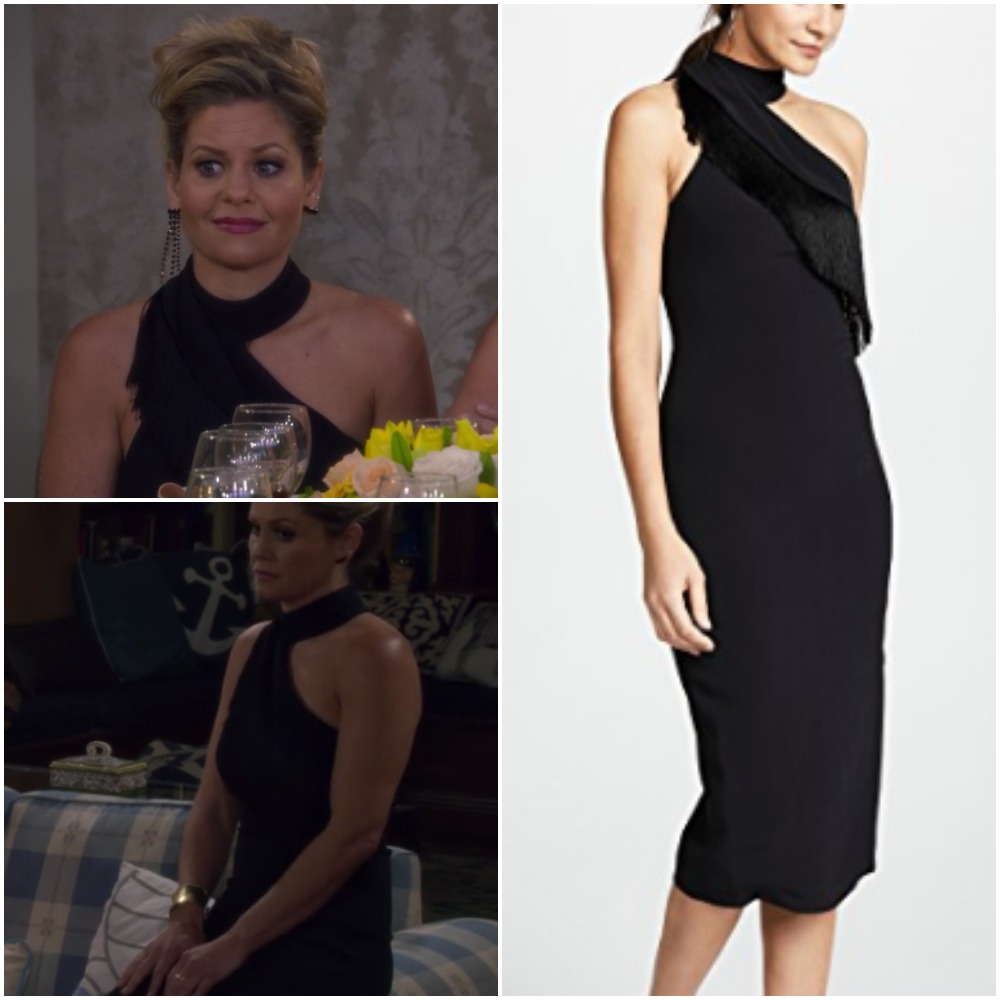 Candace wears this black asymetrical dress with a fringed neck from Cushnie. It's the perfect formal occasion dress!
NAVY AND BLACK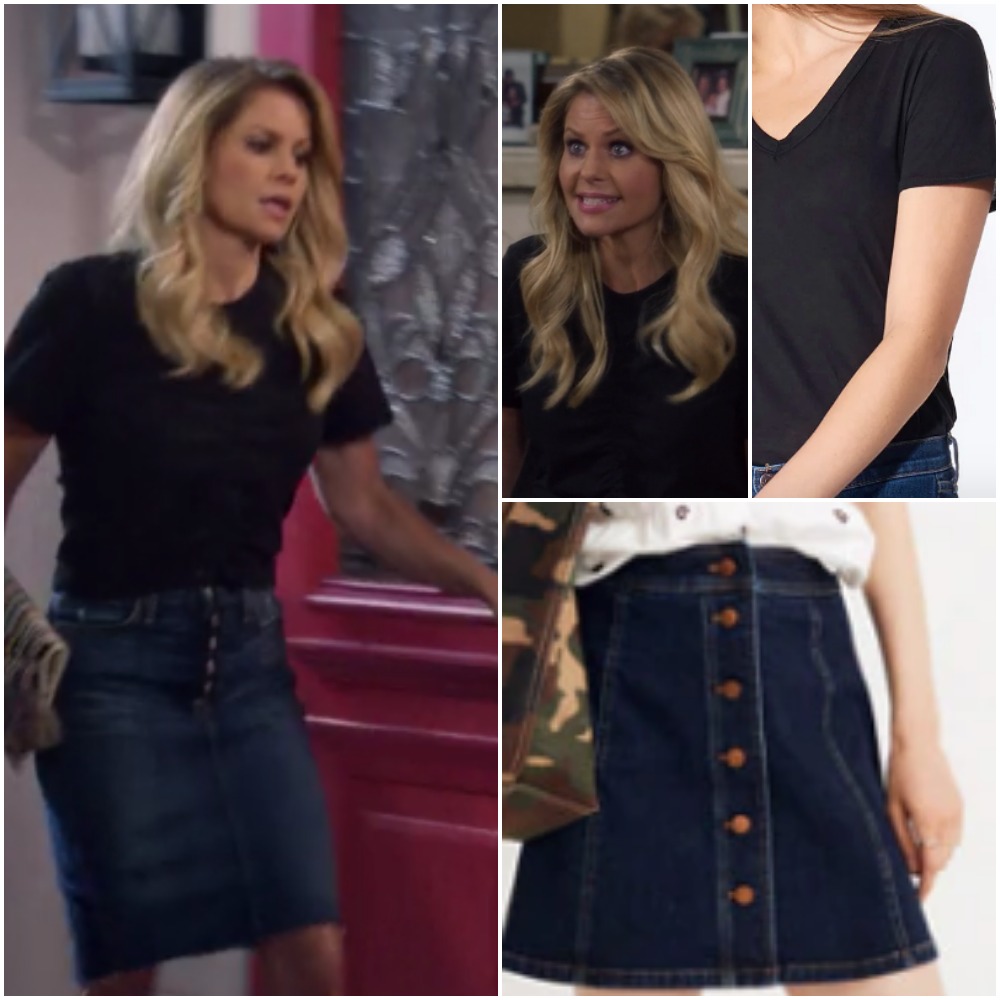 Candace rocked a black t-shirt with a dark denim button skirt. Get a similar shirt from Veronica Beard, and a similar skirt from Madewell.
BLUE BEAUTY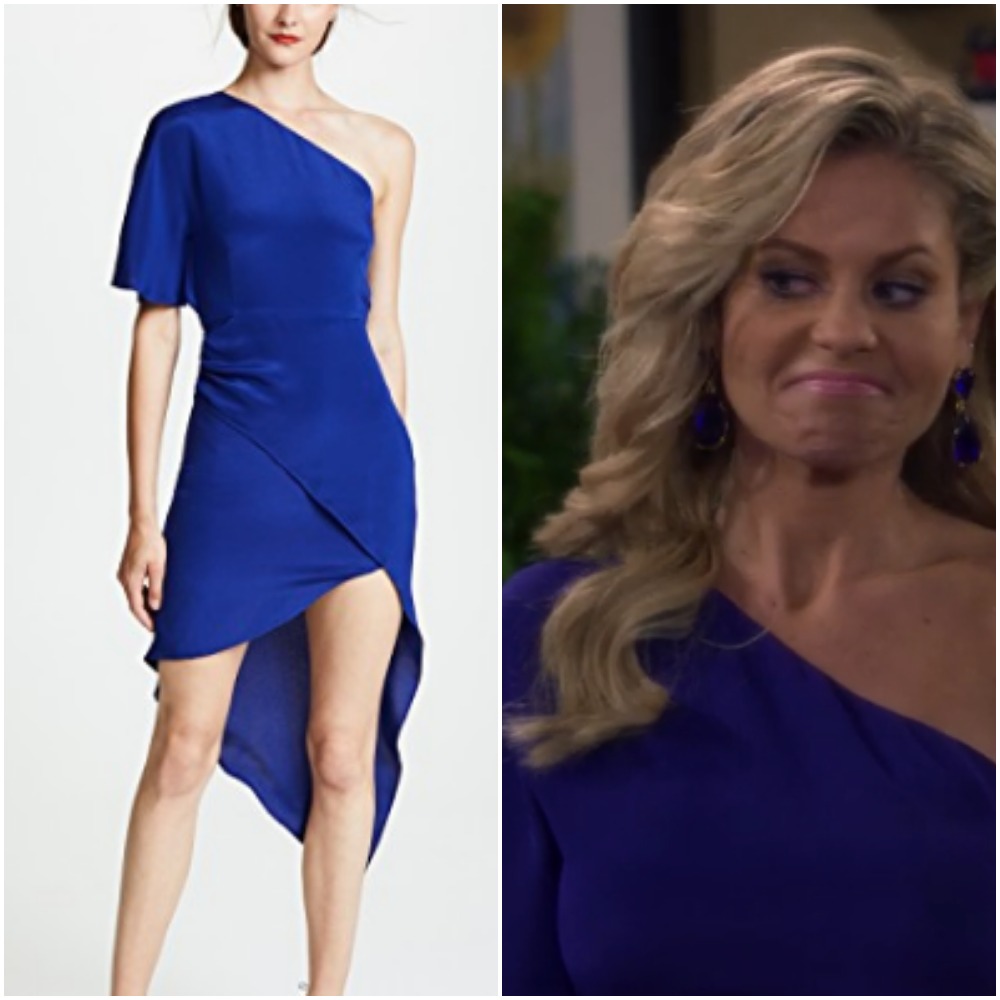 Candace looks sleek and sophisticated in this royal blue number. Get her look with this one shouldered dress from Haney.
OVERALL OUTFIT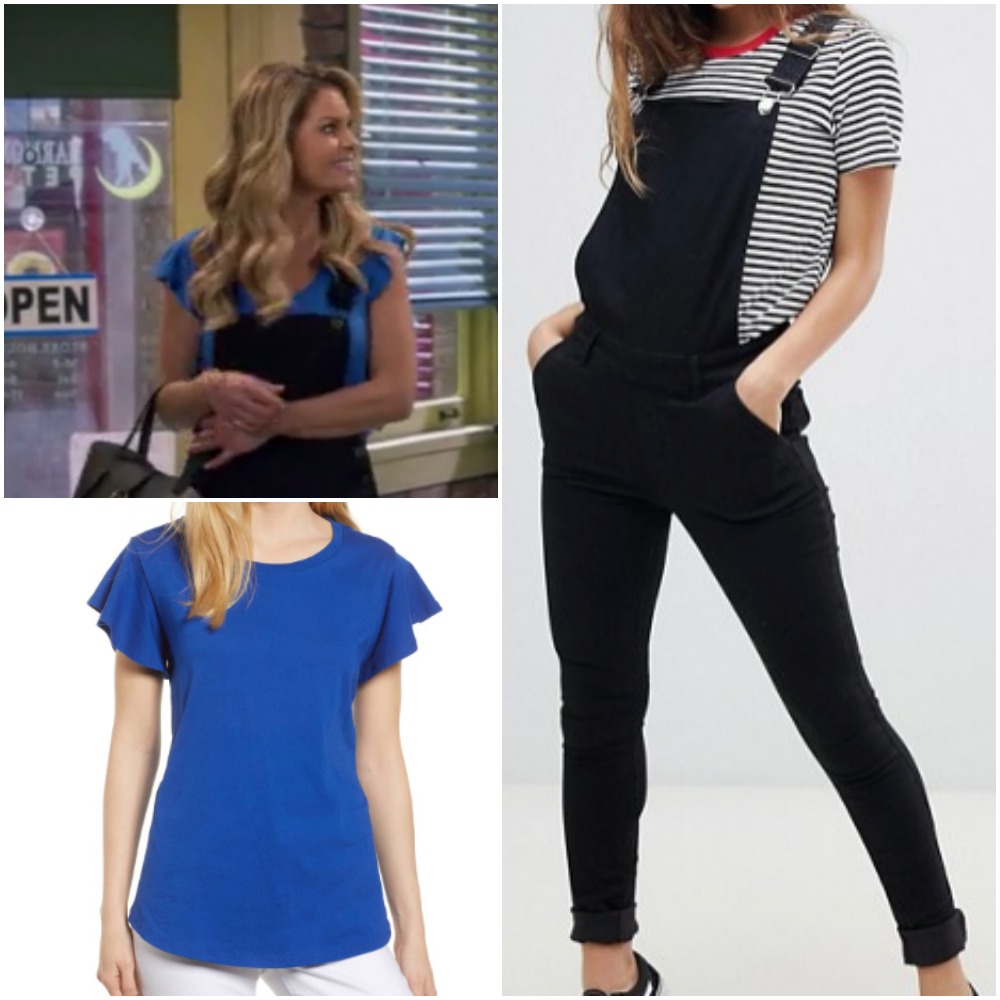 Candace wore a pair of black denim overalls overtop of a bright blue flutter sleeve top. Get her look with this top from Nordstrom and overalls from ASOS.
BLUE JEAN BABY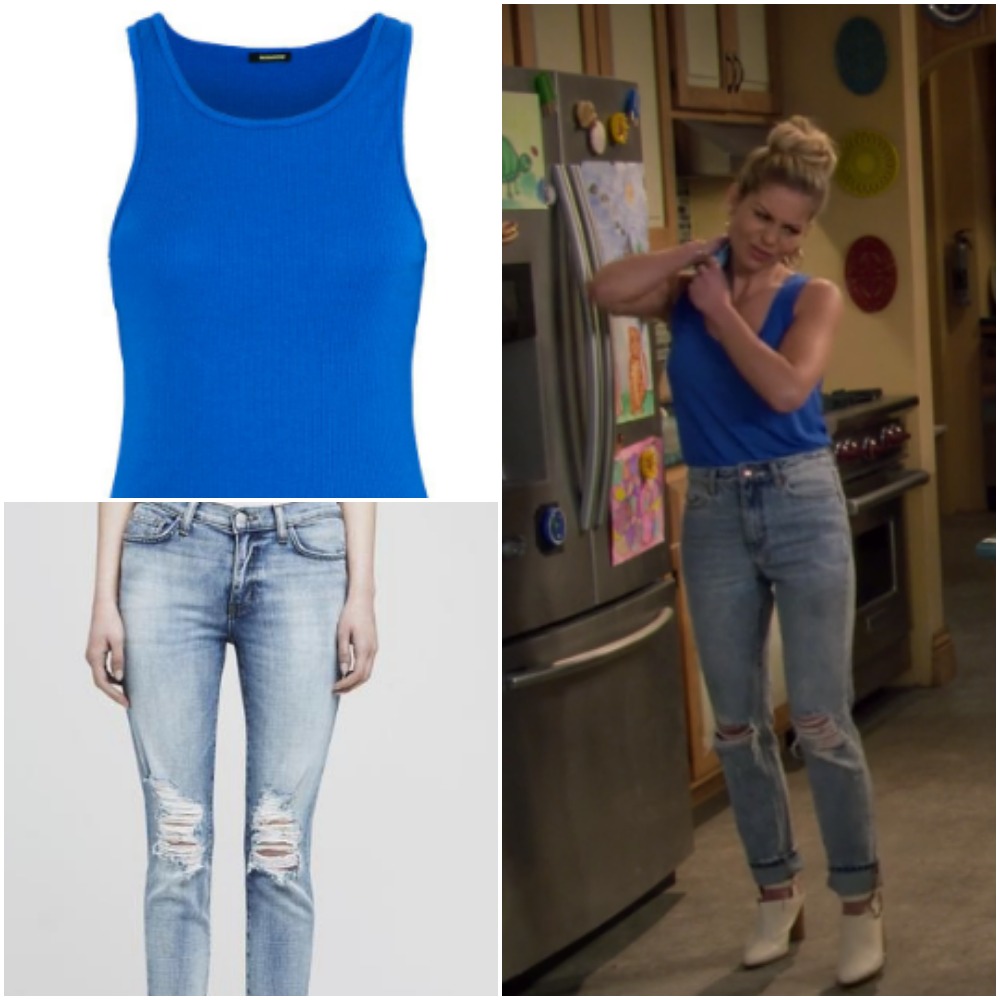 In the photo above, you can see that Candace is wearing a bright blue tank with some ripped lightwash jeans. Get a tank top from MONROW and her jeans from L'Agence to complete your look.
STRIPES ON STRIPES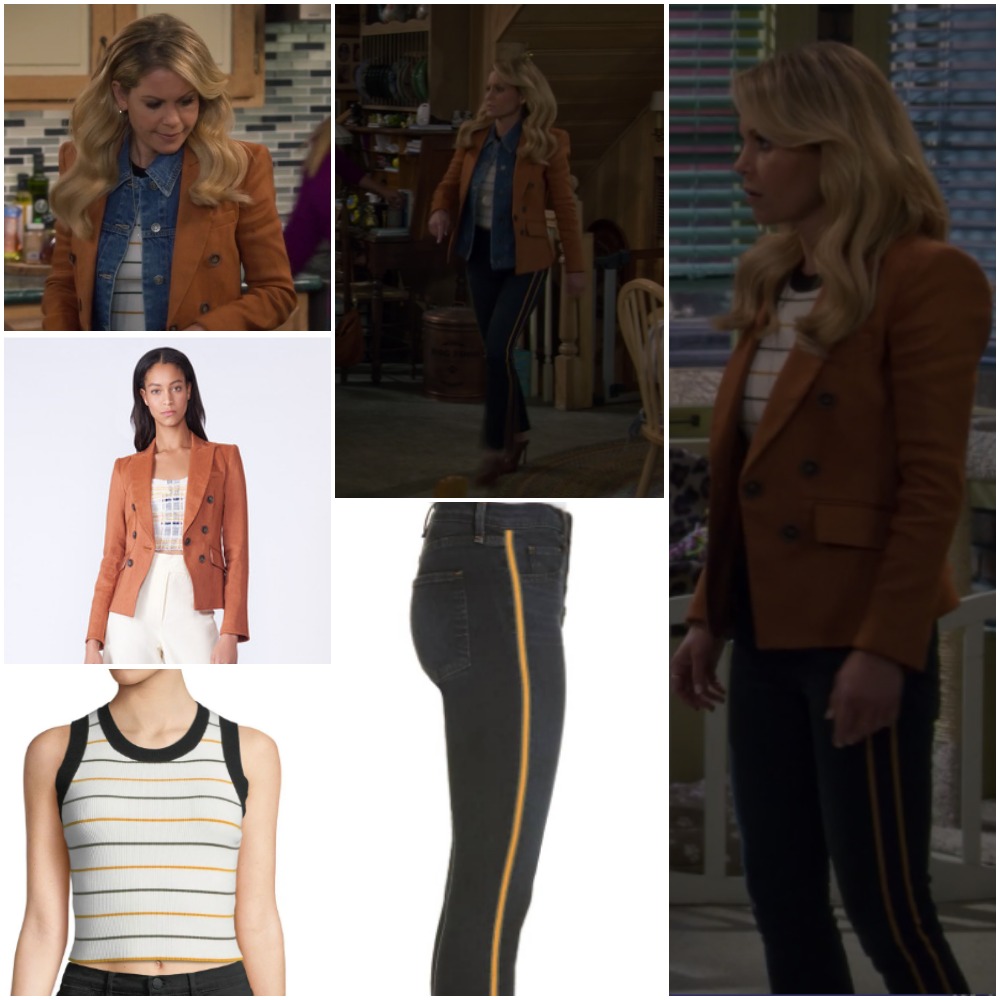 Candace rocks a tan jacket overtop a navy and gold striped tank top, with complementary slate jeans. Get her jacket from Veronica Beard, the top from ALC, and the striped jeans from Veronica Beard too.
OUTDOOR FUN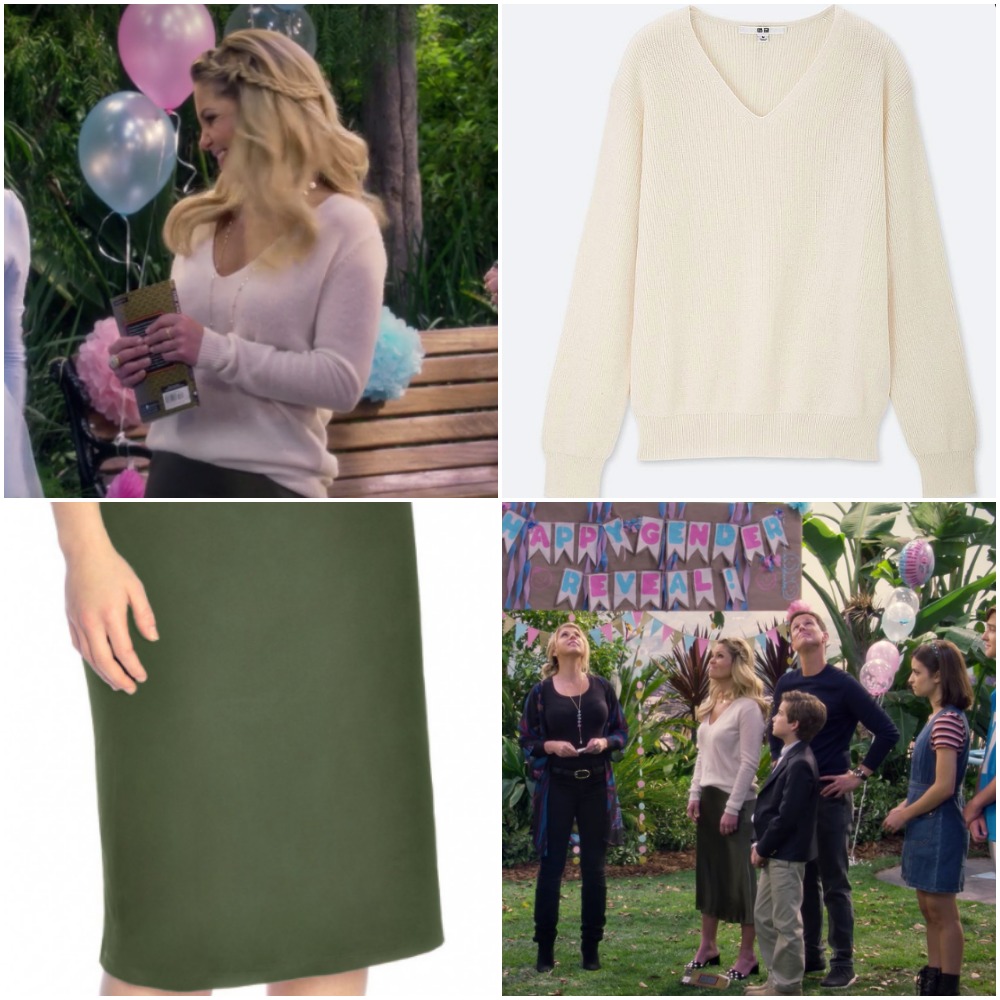 In the stills above, you'll see that Candace wears a cream colored sweater with an army green mid length skirt. Get a similar look to hers with this sweater from Uniqlo and this skirt from Modli.
DATE NIGHT DRESS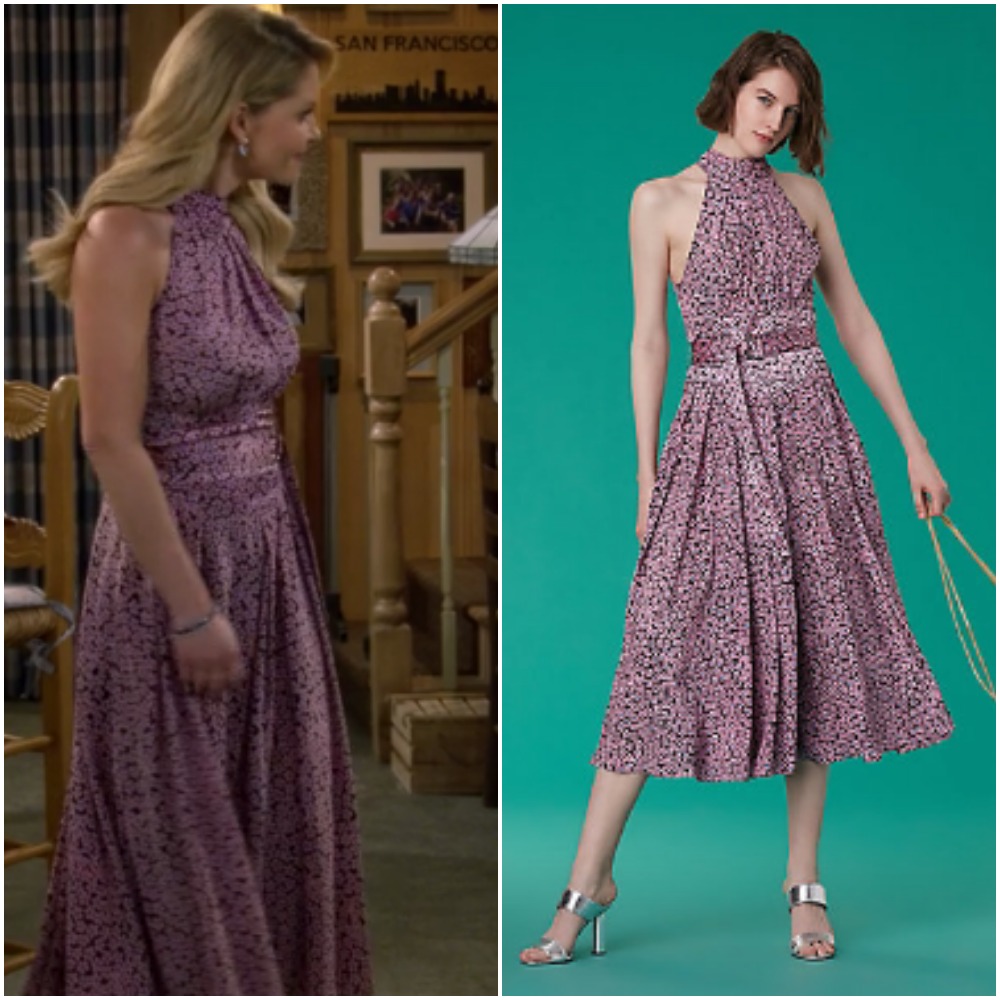 Candace wore this floral frock from Diane Von Furstenberg in the episode where she and Steve had their first (new) date. It's a stunning piece that looks so pretty!
FRESH FLORAL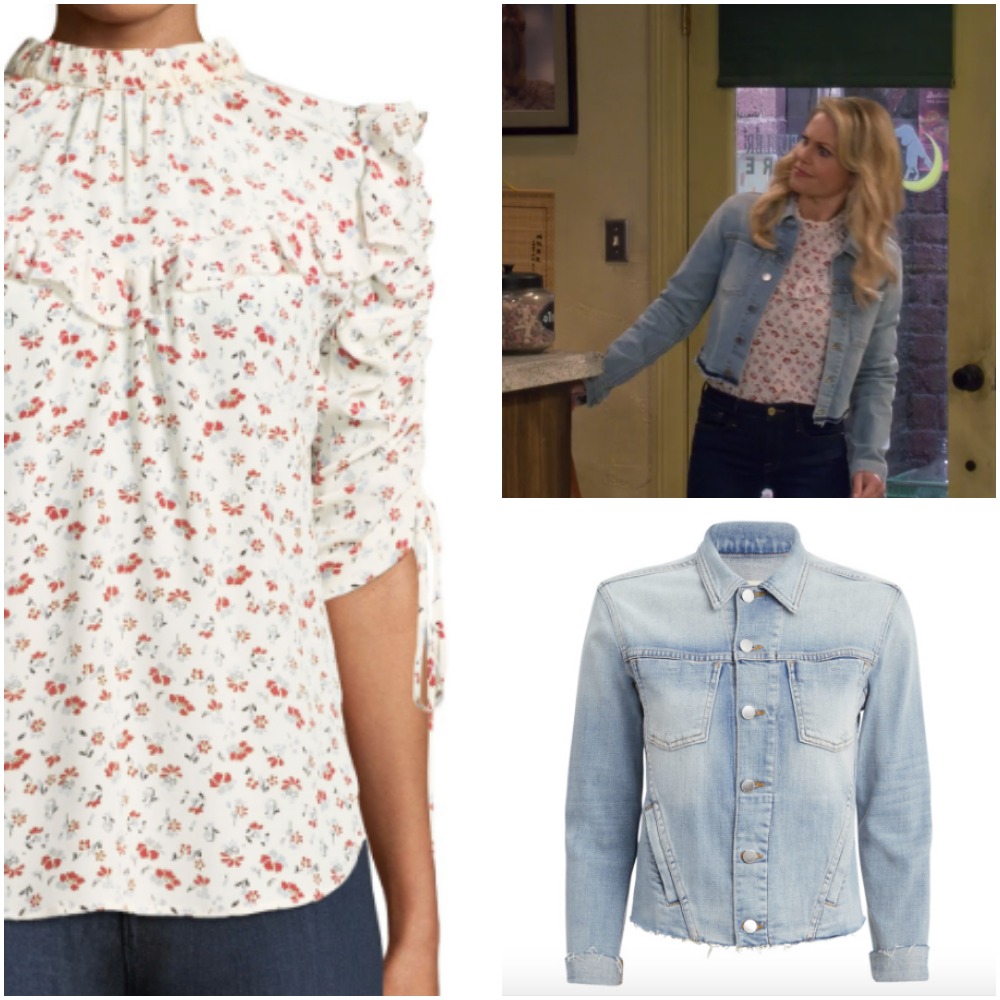 Candace wore this high neck floral shirt underneath a pale jean jacket in the look above. Get her exact top from Veronica Beard, and her jacket is from L'Agence.
PROM PERFECT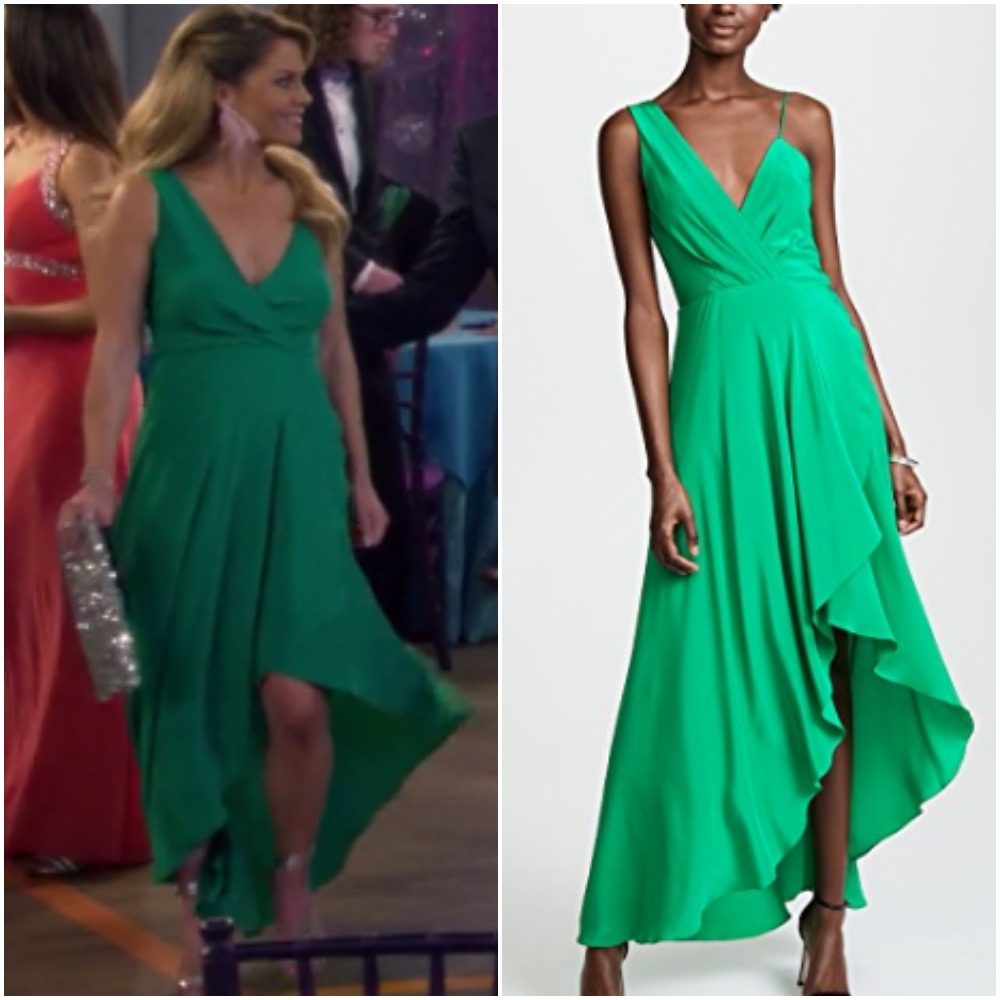 Candace rocked this beautiful sea foam green dress in the prom episode of Fuller House. Get her look with the dress from Yigal Azrouel.
GREEN WITH FUSCHIA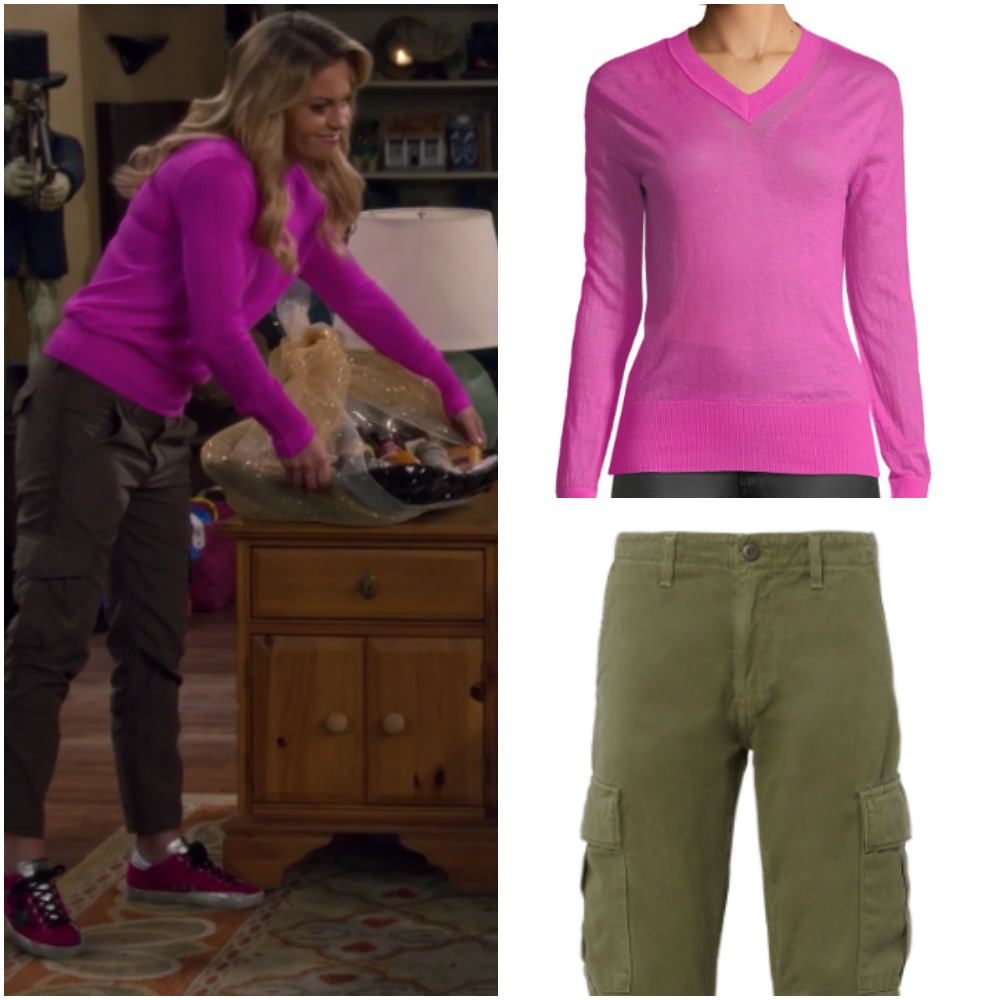 Candace wore a neon fuschia sweater with some relaxed fit cargo pants. Get her look with the top from Helmut Lang, and some almost exact green pants from Intermix.
STAR OF THE SHOW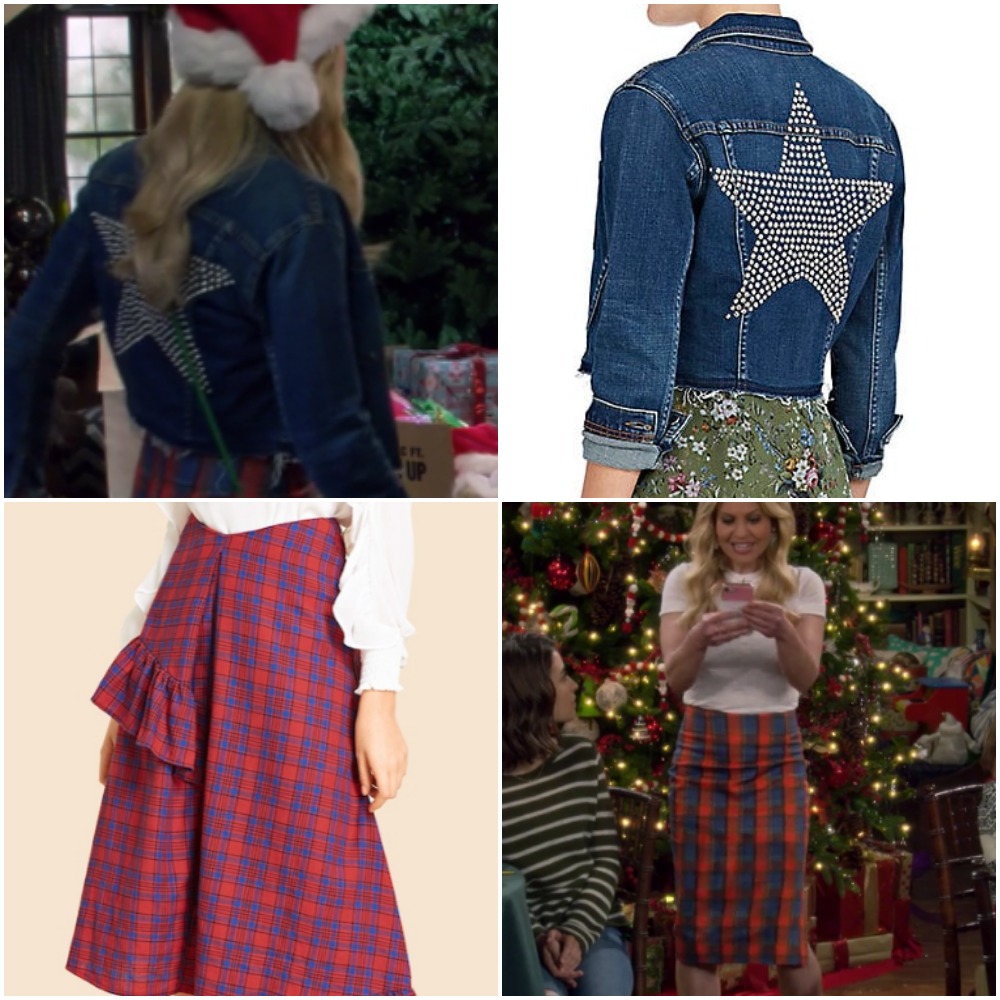 Interestingly enough, this final look comes from the season 4 premiere episode, where Candace wears a reddish-orange and blue plaid skirt with a star studded jean jacket. Get her exact jacket from L'Agence and an almost-exact skirt from Shein.
---
Catch Candace on Fuller House – Season 4 is now streaming on Netflix!
Kari Highman is a Beauty and Fashion Blogger at Feeling the Vibe Magazine. Otterbein Alum (2017) – English & Psychology. Always learning & creating. Avid fan of mid 2000's TV & pop music. Comments or tips, email kari@feelingthevibe.com