There's no better time than the changing of seasons to change your look, and no one knows that better than a celebrity. From Lauren Conrad to Carrie Underwood, a lot of big name celebs have now added clothing designer to their resumes. Keep reading below for a list of 15 of the best celebrity clothing lines, photos and details included!
LC LAUREN CONRAD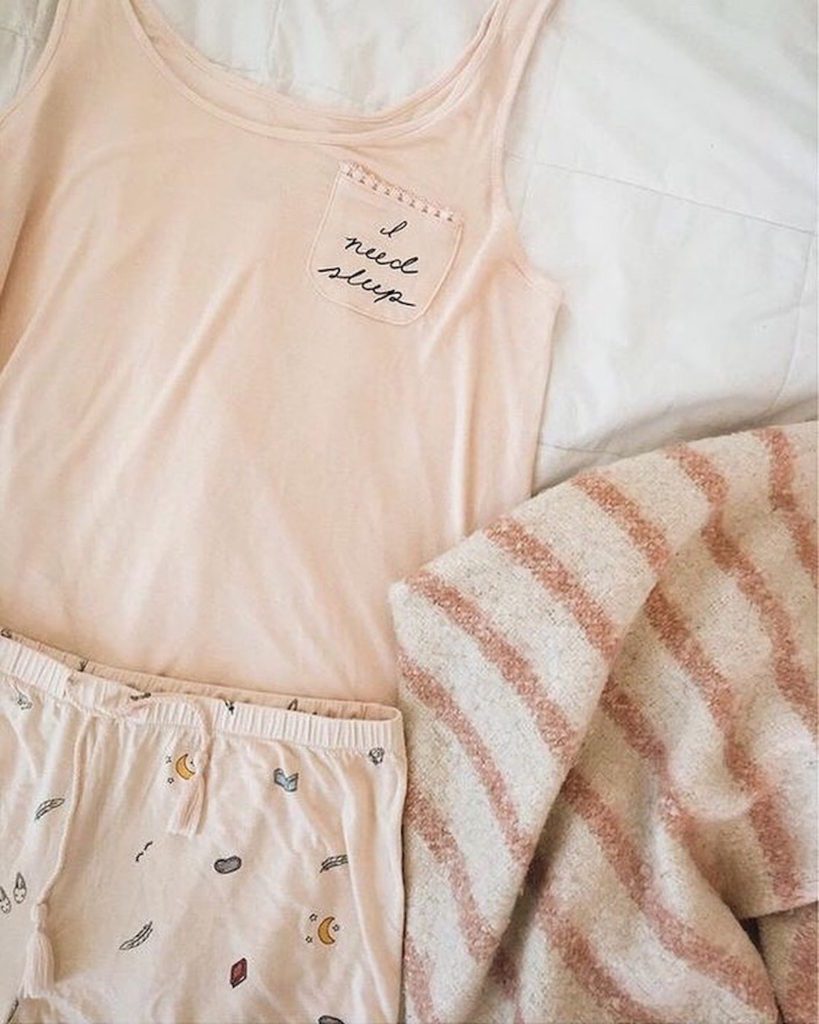 ---
From easy breezy dresses to functional workwear, Lauren Conrad's LC collection has everything you could ever think of when it comes to capturing a classic, fun style. Her collection includes clothing, shoes, accessories, and even things for your home! Another unique thing about her clothing line is it was one of the earliest lines to feature inclusive sizes for women. The best part is that you can shop her line at any Kohl's store or online at Kohl's.com, and everything is affordably priced.
CARDI B COLLECTION – FASHION NOVA
---
Leave it to the effervescent Cardi B to have one of the most successful clothing launches in Fashion Nova history! The rapper made over 1 million on her first collection with the brand, and has since collaborated with them again for a second line, which you can check out here. From song reference clothing names ("This Expensive" Bodysuit, anyone?); to each piece having that signature flair Cardi's known for, you will feel like a rockstar in her line, no matter what you buy. Bandeaus, tweed skirts, jean shorts, and moto jackets are only some of the 34 options you have in her line.
CALIA BY CARRIE UNDERWOOD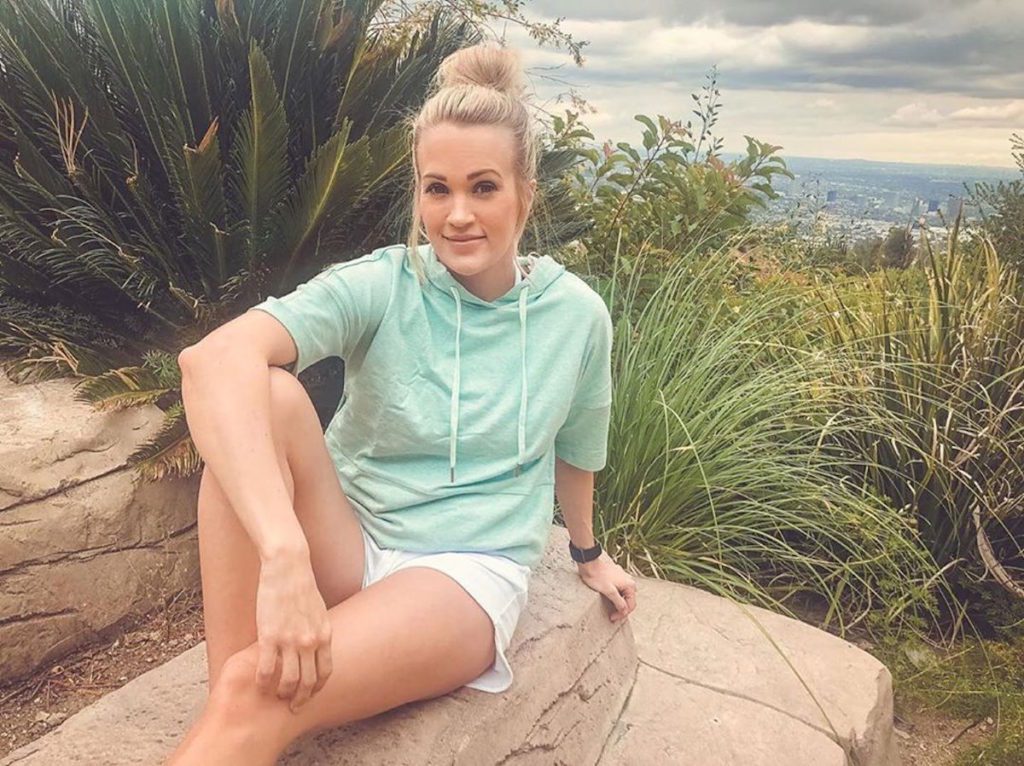 ---
Country superstar Carrie Underwood has her own clothing line of fitness and swimwear apparel. Calia by Carrie offers functional fashion, aka: pieces designed to move with you on that run or whatever you're doing while you're on the go! Leggings, sports bra, swimsuits, jackets will keep you looking fabulous no matter your fitness level. Besides, who doesn't wear leggings everywhere, right? With cool patterns and pretty colors, you'll be sure to find something that appeals to you.
JESSICA SIMPSON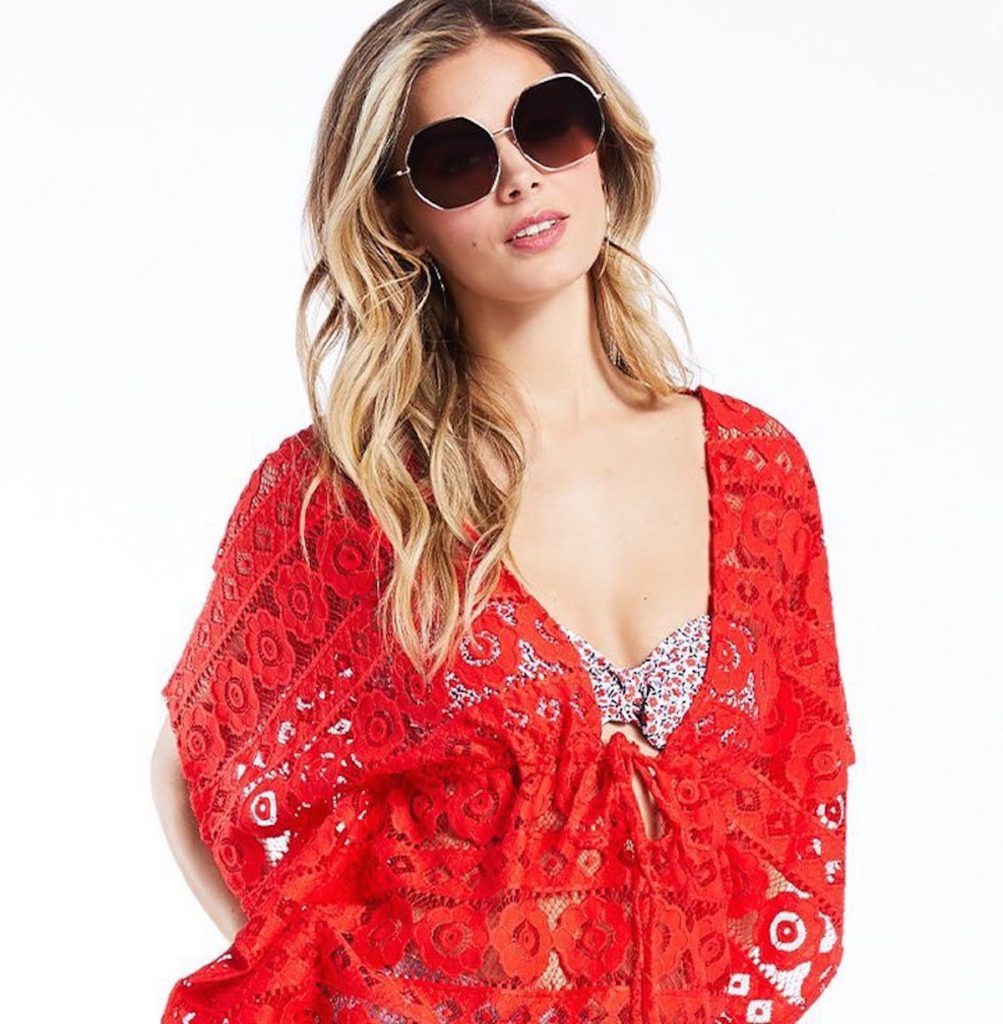 ---
Known for her Daisy Dukes and movie star smile, it's no wonder everyone loves to emulate Jessica Simpson's style. The wife and mother has since refined her tastes, but has turned her love of feminine, glamorous pieces into something that everyone can afford. What originally started as shoes, accessories, and jeans eventually expanded to include blouses, dresses, and swimwear that are perfect to enjoy these last moments of summer. You can shop Jessica's collection at Macy's, Nordstrom, and Dillard's.
GOOD AMERICAN – KHLOE KARDASHIAN
---
It wouldn't be a top celebrity clothing list if it didn't include a Kardashian. Ever since launching GOOD AMERICAN in 2016, Khloe's line of jeans and activewear has become one of the most popular fashion labels in history. Khloe expanded into maternity wear when she became pregnant with True; tops, dresses, as well as accessories soon followed suit. The brand focuses on inclusive sizing, and a portion of their proceeds go to Step Up, a girls empowerment organization.
SEVEN7 – MELISSA MCCARTHY
---
Melissa McCarthy launched Seven7 in 2015 as a way to give women who were a size 12 and up something stylish to wear. Her line of jeans, sweaters, blouses, and dresses offer a range of patterns and fabrics, from tweed to floral. Her line is perfect for people who have work, and then go to drinks right after for example, because each piece can easily be dressed up or down. An awesome perk of her clothing line is how readily available it is: you can get it at Walmart, Nordstrom, Von Maur, on Amazon, and more!
SJP BY SARAH JESSICA PARKER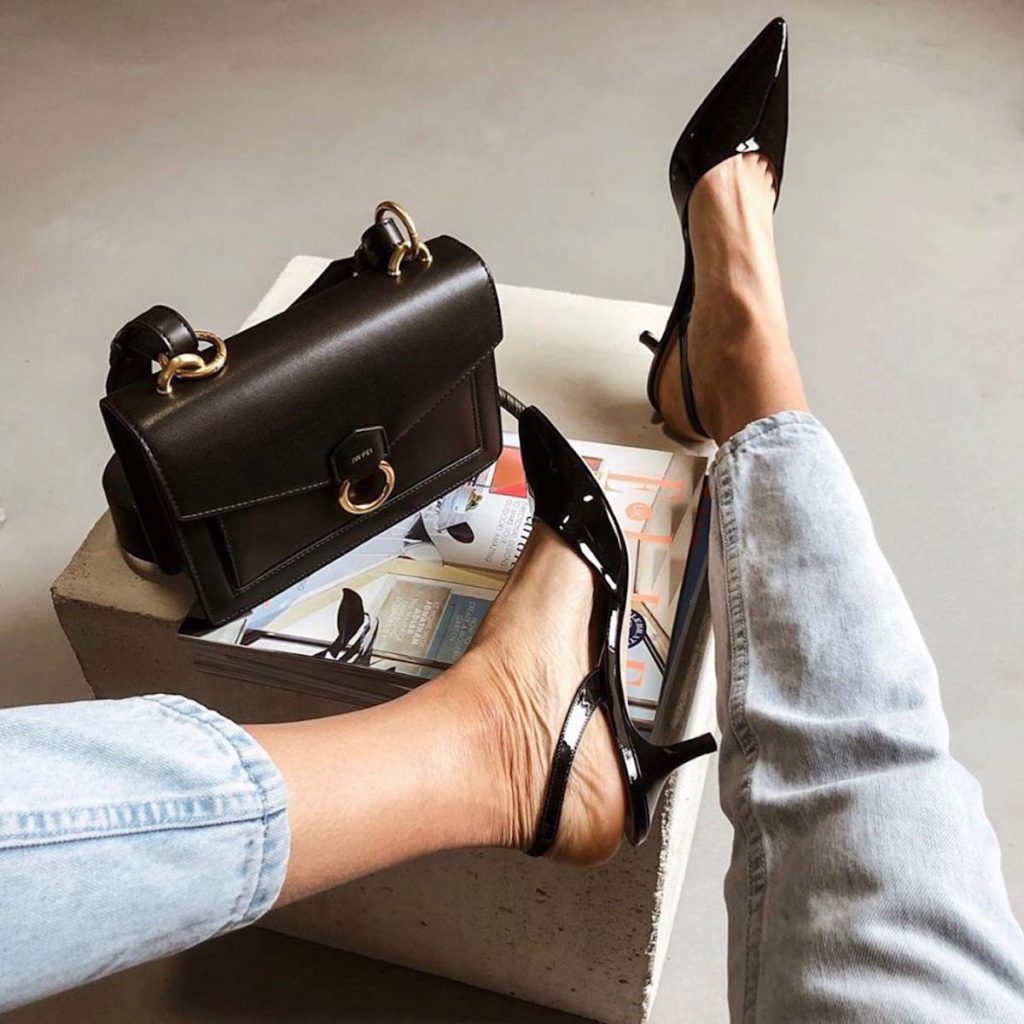 ---
Calling all Carrie Bradshaw fans: this clothing line Sarah Jessica Parker launched in 2014 is for you! SJP's motto is that "color is a neutral", so you will definitely see some vibrant pieces in her collection. While things are on the pricier side, you will be getting some luxurious items to add to your closet. From sparkling shoes to an iconic LBD, there's a little something for everyone. It's available on Amazon as well!
FLETCH – JOJO FLETCHER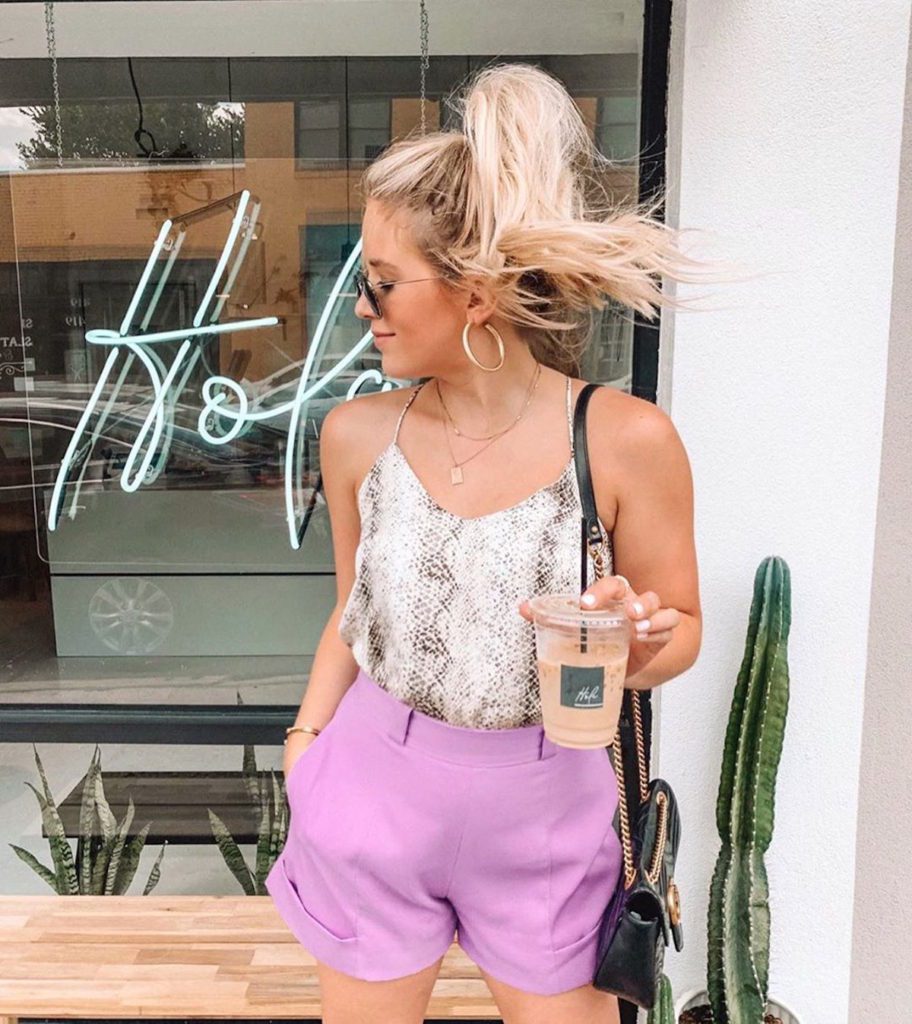 ---
Former Bachelorette JoJo Fletcher is another TV star-turned-designer, and her collection FLETCH by JoJo is full of cool, chic pieces that reflect her own style. She focuses on color and clean lines, which leave a refined finish on each piece. From jeans and tees to jumpsuits, you will find trendy – but not flashy! – pieces that are sure to be regulars in your closet for years to come. JoJo even celebrated with a pop-up shop in Chicago, where fans could meet her and chat all about fashion – how fun is that?
FENTY – RIHANNA
---
Following the launch of her mega successful beauty line (Fenty Beauty), Rihanna launched a luxury clothing brand of a similar moniker (Fenty). The singer's eclectic style is reflected in the unique pieces, from technicolor sunglasses to neon tops. And because Rihanna's always been one to tell it like it is, some of her pieces have sayings reminiscent of her own words, or pay homage to her home of Barbados. It all adds up to a very intriguing story, and some pretty badass fashion pieces.
SECNDNTURE – JORDYN WOODS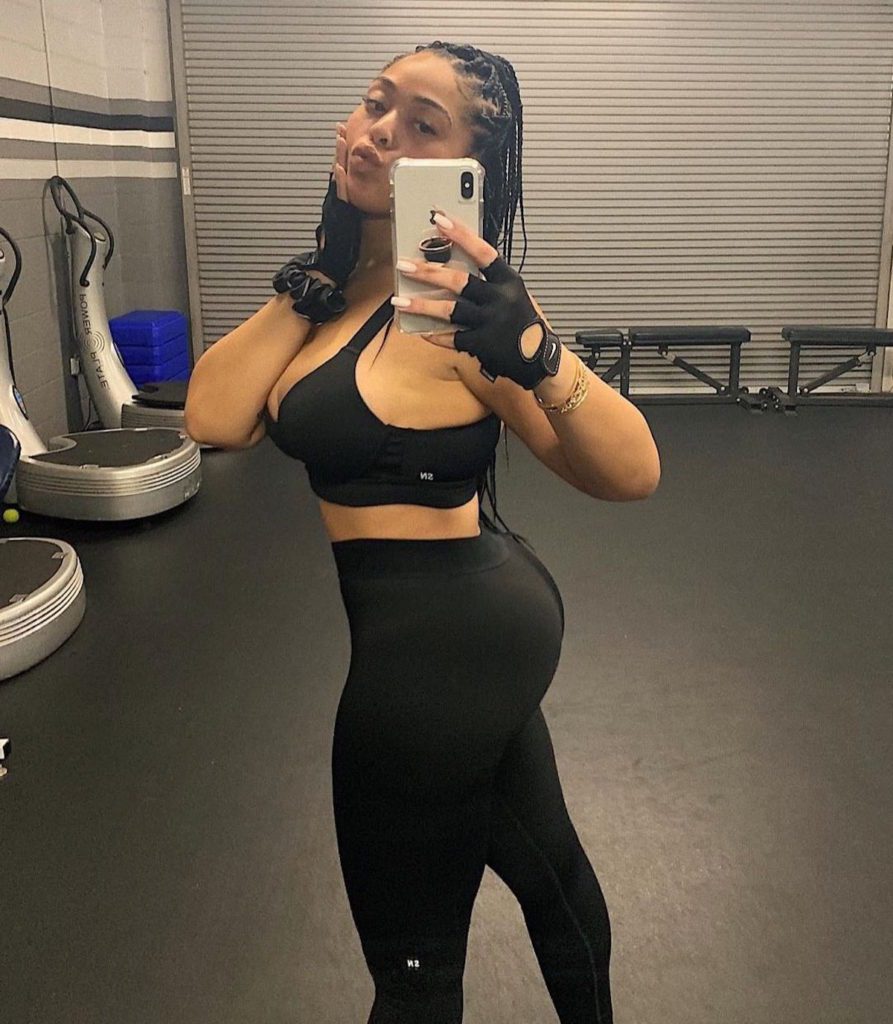 ---
While she's not a Kardashian, Jordyn Woods knows how to dress! The model launched a line of activewear (SECNDNTURE – pronounced "second nature") inspired by her own fitness journey. The sizes are inclusive, and the prices are relatively affordable for the average person. From breathable fabrics to a sleek black line, Jordyn made these pieces ready-to-wear anywhere, even if you're not at the gym 24/7.
LIST BY PEYTON
Actress Peyton List added designer to her resume in fall of 2018 with the launch of her debut clothing line, List by Peyton. The collection embodies Peyton's carefree, California girl style, with bohemian accents and earthy tones. From crop tops to skirts, you can snag celeb inspired style easily with this line. And did we mention her site's having a sale right now? Everything's up for grabs – just head over to listbypeyton.com to see all the pieces!
KENDALL & KYLIE
Kendall and Kylie Jenner were the first to do the designer thing in their family when they created their own exclusive line for PacSun, aptly called Kendall + Kylie. The line has since expanded into other stores and online, but its luxe pieces at affordable prices remain the same. From solid colored camisoles to fierce patterned dresses, you will look like a Jenner sister in no time with these clothes. They've just launched a new end of summer inspired collection, but head to PacSun stores or shop online to see the whole line!
FABLETICS X DEMI LOVATO
---
A match made in heaven occurred when actress, singer, and health advocate Demi Lovato partnered up with Kate Hudson's athletic brand Fabletics to build a capsule collection. Demi modeled the pieces on her Instagram account, and her confidence in the clothes spoke for itself. The quality made leggings, sports bras, and workout tops feature pops of color and quirky patterns that are totally Demi-approved. They are so nice that you could go from a morning workout to brunch in a snap – seriously, they look that good. Check out the whole line here.
SG BY SELENA GOMEZ – PUMA
---
Selena's been collaborating with PUMA for a few years now, but her recent collection that just dropped may be her most fun yet. The 'Cali' capsule has cool kicks in rainbow brights, and of course a signature Selena touch to every piece. PUMA has even linked Selena's clothing that she wore in all their campaigns, so not only will you be getting some kick-ass shoes, but you can nab Selena's amazing style too! PS: You can still shop Selena's previous collection(s) with PUMA – grab a sweaterdress or tee shirt before they're gone!
DRAPER JAMES – REESE WITHERSPOON
---
Southern style meets sophistication in Reese Witherspoon's clothing line Draper James. The brand's namesake store in Nashville, Tennessee is full of country charm, as is their boutique style website. Reese handpicked designs, ranging from classic A-line dresses to "What Would Dolly Do?" tees. Each piece of clothing has that classic vibe to it, but is anything but boring: gingham, tiny floral prints, and even stripes spice up the shirts, jackets, dresses and jeans.
---
And there you have it: 15 of the best celebrity clothing lines you must check out! Hopefully this inspired you to try something new, or even just to add one piece to your already-full closet of clothes. Whatever your style, you're sure to find something you'll love from one of these famous collections.
MORE CELEBRITY FASHION
Get Kristin Cavallari's Style from Very Cavallari
Get the Look: 5 of Alexis Ren's Casually Chic Outfits
Get the Look: Taylor Swift and Sabrina Carpenter at the 2019 Billboard Music Awards
Kari Highman is a Beauty and Fashion Blogger at Feeling the Vibe Magazine. Otterbein Alum (2017) – English & Psychology. Always learning & creating. Avid fan of mid 2000's TV & pop music. Comments or tips, email kari@feelingthevibe.com