You've seen him on Kristin Cavallari's E! Reality show, 'Very Cavallari' but who is Wirth Campbell and what is his story?
The 6'4″ blonde model made his appearance on 'Very Cavallari' working for Kristin's jewelry line, Uncommon James (named after her daughter) in Nashville, Tennessee.
Still unsure what his exact role is in the company, one Uncommon James employee, Taylor says "I'm not really sure what he does – uses his muscles to move some boxes?"
Let's dig in and see who Wirth really is, shall we?
How old is Wirth?
Wirth Campbell is 26 years old and his birthday is on April 22nd.
This former athlete hung up his jersey and moved back to his hometown of Nashville.
What is Wirth Campbell's Family Like?
His father Victor Campbell is the vice president of a Nashville-based healthcare services company.
Wirth's parents Victor and mother, Tawnie Campbell live in Nashville.
https://www.instagram.com/p/Bb2V_xfD8Wx/?taken-by=wirth
http://blog.feelingthevibe.com/archives/reviews/recap-of-very-cavallari-episodes/
He has one sister, Meredith Porter who is married to Matthew Porter. The couple have one son and currently live in Alabama.
See a photo of Wirth Campbell's Family below. L to R: Wirth, sister Meredith, mother Tawnie, and father Vic.
https://www.instagram.com/p/BiOCRQVh0Rm/?hl=en&taken-by=mrvwde
Is Wirth Campbell Single Or Taken?
We are sorry to say that he is currently taken. Wirth is dating a young lady named Kat Braswell since January 2018.
The couple made their first public appearance at a red carpet event. Wirth captioned it, "If it's not luxe, I don't want it."
https://www.instagram.com/p/BeDh8lLjAjv/?taken-by=wirth
Right before boarding a jet, the pair took a snapshot at the Vail Valley Jet Center. Wirth gushed on his girlfriend, Kat saying, "How'd I get so lucky?"
https://www.instagram.com/p/BfUmAFGDnRO/?taken-by=wirth
Most recently, the couple looked tropical on a vacation in Seagrove Beach, Florida.
https://www.instagram.com/p/Bl9Ayh9n__M/?taken-by=wirth
His girlfriend Katherine Braswell is a graduate of Texas Christian University receiving her BSN / RN.
She currently works in Atlanta, Georgia so yes, she and Wirth are in a LDR (long distance relationship) at the moment.
Beach Bums
Who doesn't love the beach? Wirth and his girlfriend, Kat are no exception to that rule.
We know Wirth LOVES lifting things..and people. Look at this cute shot from a beach in Greece.
https://www.instagram.com/p/BkNeeuQj9Tc/?taken-by=wirth
The pair got a scenic boat ride in through Capri, Italy earlier during the summer.
https://www.instagram.com/p/BkGBXMkDMnQ/?taken-by=wirth
We can't forget our United States beaches. They hit up Seagrove Beach in Florida. Think Kat feels safe on his shoulders?
https://www.instagram.com/p/Blxw66bnnqs/?taken-by=wirth
What You Need to Know about the 'Very Cavallari' Season 2 Cast
Man's Best Friend
How much cuter does it get? Man + dog = amazing
'Just a dude and his dog' Wirth captions the adorable photo of himself with his golden retriever.
https://www.instagram.com/p/BdA3OU3D7a5/?taken-by=wirth
Catch Wirth Campbell and the rest of the cast on 'Very Cavallari' Sundays at 10pm EST on E!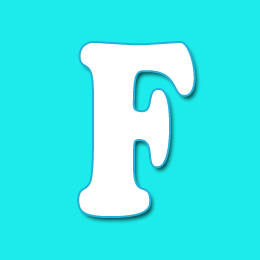 Editor of Feeling the Vibe Magazine. We have all the scoop on the latest celeb news, makeup tutorials, and so much more.