YouTuber and daughter of Fuller House star, Lori Loughlin, Olivia Jade recently shared a new clip with her viewers – a classic "What's In My Purse?" video. Keep reading below to see what the young star has in her purse at all times, plus where you can get those products too!
Gucci Purse – "Marmont"
You can get Olivia's exact purse from Gucci.
She also gave a couple of other options – the "Split Suede Tote" and the "Leather City Bag", both available from Zara. Zaful is another site that she suggests to check out for inexpensive bag options.
iPhone
Last update Olivia gave on her phone, it was that she had the iPhone 6+, which is available through Apple.
Headphones
Get a pair of white headphones just like Olivia's from Amazon.
Phone Charger
Get this charger from Amazon, which is compatible with all iPhone models.
Sunglasses – Quay Australia x Kylie "As If"
You can get similar sunglasses from Revolve!
Vlog Camera – Canon G7x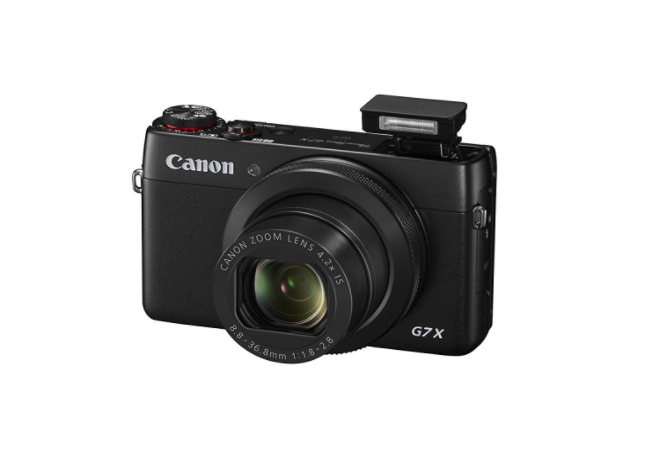 What vlog camera does Olivia Jade use? She relies on the Canon G7X (also relied on by fellow YouTubers Jess & Gabriel Conte). Get this exact camera from Amazon. If you want more info on vlog cameras, check out our article here!
Extra Camera Battery and Charger
You can get these extra Canon camera supplies from Amazon.
Makeup Wipes – Koh Gen Do Spa Cleansing Wipes
Grab these amazing makeup wipes from Amazon.
Gum – Orbit Sweet Mint
Get this gum from Amazon.
Car Keys
Olivia's had a cute red tassel on the keychain. Get a similar one from Amazon!
Wallet
Olivia's wallet is a pretty pink one that's small enough for travel. Get a similar one from Amazon.
Concealer – Kylie Cosmetics concealer in "Maple"
This luxurious concealer is thicker to cover pesky imperfections. You can get it from Kylie Cosmetics.
Lip Products – Palmers Cocoa Butter Chapstick, MAC Red Lip Pencil and MAC Lipstick in "Glaze"
The cocoa butter lip balm moisturizes your lips, while the red lip pencil will add a bit of tint, just like Olivia's. The nude lipstick from MAC is super creamy and goes with a lot of skin tones. You can get the lip balm, red lip pencil and nude lipstick from Amazon.
Extra Hair Tie
Olivia had a red one without a metal tie, so these super stretchy, soft ones from Amazon will do the trick!
---
Check out Olivia's full video below! Have fun with these products!
Olivia Jade's New Slang Term Video ft. David Doberick & John Stamos
Kari Highman is a Beauty and Fashion Blogger at Feeling the Vibe Magazine. Otterbein Alum (2017) – English & Psychology. Always learning & creating. Avid fan of mid 2000's TV & pop music. Comments or tips, email kari@feelingthevibe.com