Popular YouTuber and actress, Lori Loughlin's youngest daughter, Olivia Jade is officially a college student.
She had to move her Vlog which garners nearly 2 million subscribers from her bedroom at her parents' California home to a small dorm room at USC.
Olivia is adjusting to college life like any other normal 19 year old girl, getting used to sharing the door with a roommate and decorating it in typical Olivia fashion.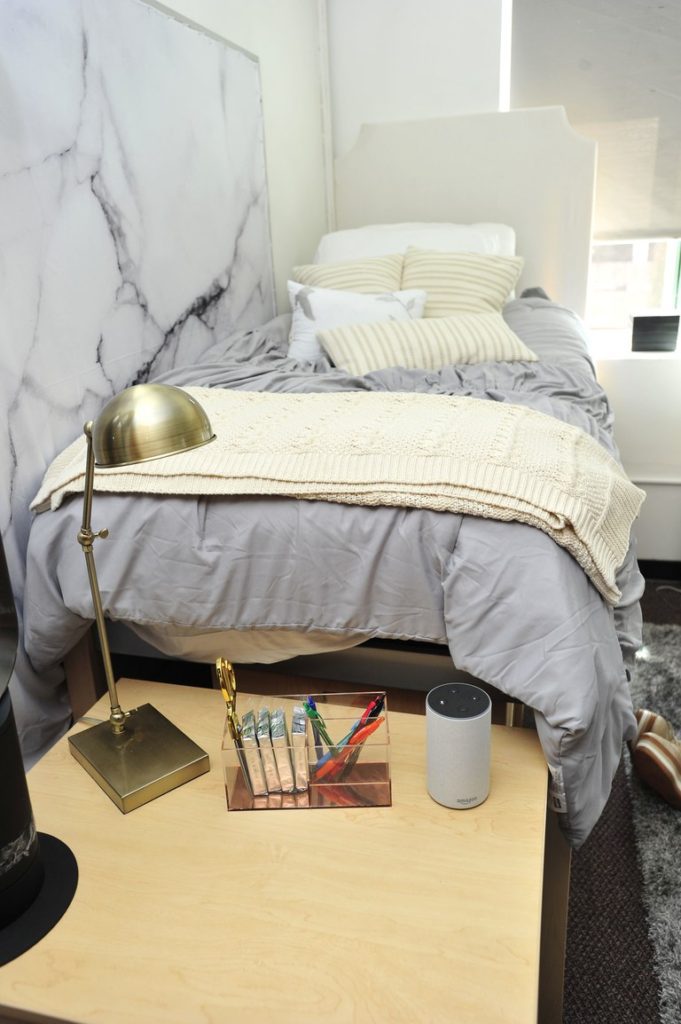 Redecorating Olivia Jade's Dorm Room
"It was very plain. The walls were white with not much on them," Olivia told Teen Vogue.
The inspiration for her style behind the dorm was 'minimalistic and clean,' which would resemble the bedroom at her family home.
Olivia had to get creative in working with the school's rules. They were not allowed to take anything out of the dorms. Instead, the 19 year old YouTuber covered chairs with blankets and the bulletin board with a marble tapestry.
Amazon Prime Student to the Rescue
Who doesn't love Amazon's Prime services and quick shipping? Olivia is no exception. She admits that she was out of the country when the decorating was taking place so she ordered everything she needed through Amazon Prime Student membership and had it shipped right to the college.
In one of her vlogs, Olivia took her subscribers around her dorm room, pointing out all the pieces she got to create this chic and clean look. "This is all from Amazon, I swear it's not sponsored, they just really helped me out," she said.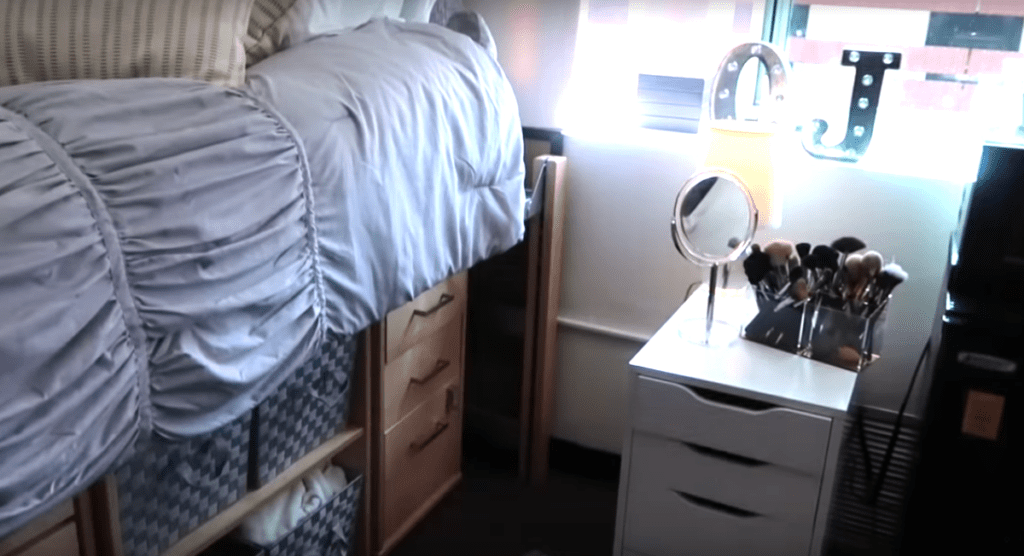 Make Your Dorm Look Like Olivia's
Below is a listing of the items in Olivia Jade's dorm room so you can recreate her same vibe! Most of it is all from Amazon.
Surge Protector Power Strip on Amazon
Bazaar Magazine subscription on Amazon
Silver Metal Letters on Amazon Courtney Rose is an Entertainment Writer at Feeling the Vibe Magazine based in New York. Pop culture and rom-com obsessed. Studied Journalism and is up to date on all the latest entertainment news. For tips or comments, email me at Courtney@feelingthevibe.com