(Please note: This post contains affiliate links.)
Savannah Chrisley of 'Chrisley Knows Best' never fails to look beautiful. What exactly is her beauty routine? Get the lowdown.
FYI – Savannah even looks beautiful without makeup (see below) !
But let's get to it…what is her makeup routine?
Savannah Chrisley Makeup Breakdown
Primer
Savannah uses Lise Watier's base to prep her skin for her makeup routine.  Lise Watier's base is great for oily skin and keeps your makeup on all day.  Savannah says, "I have super oily skin and literally put this all over my face.  If I don't use this, my makeup will fall off."
Concealer
She loves the MAC Pro Palette .  Savannah says she mixes the two bottom colors and uses it under her eyes.  It's great wherever you need coverage on your face.
Powder
Savannah always uses translucent powder including Makeup Forever HD Microfinish Powder.  It gives you a bit more color and then put on some Laura Mercier over that.
Blush Powder
She uses NARS because it has vibrant colors.  Savannah says, "their shade called Orgasm is so perfect for my skin tone."  You can get the NARS Orgasm Blush online at Amazon.com.
Body Bronzer
This is a moisturizer, bronzer and highlighter all in one.  Savannah uses Scott Barnes Body Bling Bronzer, Original. Savnnah is quoted as saying, "For my fair skin tone it works like magic to create a sun-kissed bronze that's natural and vibrant.  I use it almost every day."
Hair
Who wouldn't want Savannah's luxurious blonde locks?  She has been an advocate for "Sugar Bear Hair vitamins" in keeping her full beautiful hair.
MORE ON SAVANNAH CHRISLEY
15 of Savannah Chrisley's Beauty Secrets: Go-To Products, Skincare, & More!
Savannah Chrisley is Engaged to Hockey Player Nic Kerdiles
Exclusive Interview with Savannah Chrisley On Fiancée Nic, 'Growing Up Chrisley' & Getting Beach Body Ready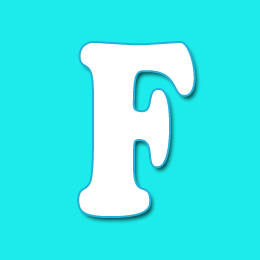 Editor of Feeling the Vibe Magazine.  We have all the scoop on the latest celeb news, makeup tutorials, and so much more.