The holidays are right around the corner, Christmas is just a few weeks away. So of course it is only natural that ABC Family would be gearing up for a fun lineup of movies and shows for the occasion titled, "ABC Family's 25 Days of Christmas." So what is the newest in the lineup for 2009? "Santa Baby 2: Christmas Maybe," starring Dean McDermott and Jenny McCarthy. The movie is about Santa and his daughter, "Mary Class." Santa has a mid-life crisis and it is up to "Mary Class" (Jenny McCarthy) to choose between saving Christmas or her big career in New York City along with her romantic relationship with boyfriend, Luke (Dean McDermott). Adventures ensue as we watch to find out where Mary's heart really is at.
We had the opportunity to take part in a special phone call with Dean McDermott as he answered questions about his upcoming role in the new ABC Family movie and he also gave us some insights to his favorite Christmas memories, plus what he and his family have planned for the upcoming holidays.
How was it working with Jenny McCarthy?
There was chemistry right awa, hit it right from the jump. She is amazing, so generous and does not have an ego. She mad me laugh so much my sides hurt!
Where did they film "Santa Baby 2: Christmas Maybe" ?
It was all filmed Calgary, Alberta, Canada and in the Rocky Mountains.
Which was the easiest scene to film and which was the toughest?
There easiest scene was where we were out skating around on the lake near the mountains. It was so pretty.
The toughest scene was actually the last one. That day it was so cold, below zero, you could get frostbite. We were actually pretty lucky with the weather otherwise, but that day it was freezing.
What is your favorite holiday memory?
I was probably about ten years old at the time and I really wanted a "Big Jim Camper Set." (might be something from Canada as we weren't familiar with that toy) It's like a GI Joe but he's more of a woodsy guy and had a hawk attached to him. I really wanted it for Christmas, and on Christmas morning, I ran downstairs in my hockey player pajamas and there it was. I was so excited I actually passed out!
Another funny holiday memory was when my dad was dancing with my sister and he spun her around a number of times. She ended up falling into the Christmas tree and knocked it over!
What is the message of the movie?
When the chips are down, you can always count on family. When you need them the most they are there. Whether they are close or distant, troubles can bring everyone closer together. That's how I see the message of the movie.
How do you feel about being a part of ABC Family's 25 Days of Christmas? Is it your first time?
It is actually my first time with ABC Family. I am so thrilled. This is a big project, it's for ABC. I feel it's such a blessing, love doing this for Christmas time.
What was the audition process like?
It was actually the best type of audition. They just offered it to me. I was so thrilled about the offer, but there's also a pressure that comes along with being given a role. ABC took a leap of faith in booking me, so I really want to deliver for them.
What is your New Year's Resolution?
I don't normally set resolutions for the New Year. This year, I think it will be to improve my fitness level. I want to be in better shape.
What will you be doing for Christmas?
Normally, we go home to Canada for Christmas, (he's originally from Toronto, Canada) but now that I have a family and all we decided we would start a new tradition. We're just going to stay in, open presents, be in our pajamas, graze on food, enjoy a wonderful dinner, and just be together enjoying everything.
Is this a movie for families?
Yes, absolutely, it's so great for families to all watch together.
Will your kids be watching it?
Definitely. Tori, my kids, and I we'll all be watching. There are presents, elves, Santa, the kids will definitely like to see it.
This movie sounds really cute. We know Dean McDermott and Jenny McCarthy will be very entertaining. Look forward to seeing it!
"Santa Baby 2: Christmas Maybe" is due to be on a tv screen near you premiering on December 13, 2009 at 8pm ET/PT on ABC Family channel.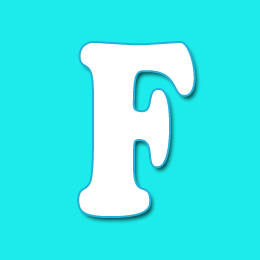 Editor of Feeling the Vibe Magazine. We have all the scoop on the latest celeb news, makeup tutorials, and so much more.