In an appearance from Kristin Cavallari on E! channel's LADYGANG Sunday night, while she and the girls are playing champagne pong – they ask about one of her worst celeb encounters.
We all know Kristin's blunt and honest nature – and we couldn't love her more for it.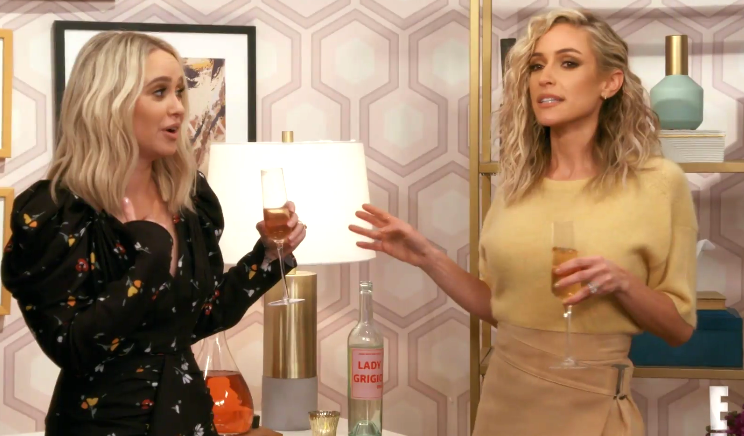 "I mean, I'll say it if you just want to stop throwing!" says Kristin, revealing "Lindsay Lohan obviously!"
It sounds like Lindsay was channeling a role from her 2004 hit movie Mean Girls in this encounter.
We all remember Talan from MTV's Laguna Beach – well yes all the craziness was over a boy!
"She broke into his house at 4 a.m., saw that I was in bed with him." Kristin explains that she was fully clothed and just sleeping when Lohan lost it.
"With like her pose of girls, she went upstairs in the kitchen…started throwing glasses everywhere," Kristin spills. The fear had to be real.
Cavallari was freaked out to ever see Lohan again but says Lindsay treated her very nicely on their next chance meeting.
Lindsay said, "Hey girl! We gotta get lunch, we need to hang out," the mother of 3 revealed – adding "I was like, 'Hollywood is nuts!"
Take a look at the clip from LADYGANG with Kristin Cavallari below:
Very Cavallari airs on Sundays on E! at 10pm EST.
Diana is the co-editor-in-chief of Feeling the Vibe. She loves pop culture and is always up to date on the latest news. If you have any tips or comments, email diana@feelingthevibe.com.