Everyone's anticipating the new season of ABC Family's original smash hit "The Secret Life of an American Teenager". We had the chance to talk to Francia Raisa who plays the rebellious Adrian. She was having a great time hanging out in New York, checking out the local shops and dishing about the upcoming season of the Secret Life.
FTV: We're here in New York City. How do you like New York?
Francia: I love it, I'm freezing but I really enjoy it. I love wearing coats now with scarves.
FTV: It's a pretty style right?
Francia: It's such a nice style and you could wear something so ugly underneath and no one would even know! haha
FTV: Where are you from originally?
Francia: L.A. born and raised. It's always so warm out there.
FTV: This is very different. Makes you feel like Christmas is coming though.
Francia: It sure does with all the decorations!
FTV: What are you doing for the holidays?
Francia: I just bought a house, so I'll spend my time decorating it. My family will be visiting for the holidays.
FTV: That's exciting, Your first Christmas in your new house!
Francia: Yeah I'm so excited about it!
FTV: You have a great style. Where do you like to shop?
Francia: Guess and Marciano. I live in L.A. so I didn't have any warm clothes for this trip. I went to Express and just let them dress me. So I'm decked out in Express and some Tommy Hilfiger. I went down on 5th Avenue (in NYC) and I'm obsessed!
FTV: What's the hottest item for you, the must-have?
Francia: Definitely my hoop earrings. Then as far as makeup, my lip gloss and mascara.
FTV: Do you have any makeup tips for our readers?
Francia: I always say go very natural. That's my rule. My mom taught me that when people see you natural everyday and then they see you at night and you glam up a bit it's a shock! Then they will want to see you more. I'll give you a tip on what guys want. I hardly ever wore makeup to school. If I did it was just concealer and mascara but I didn't have eye shadow or liner, nothing at all. Then when prom or winter formal came up I glammed up and did my hair. I put on this smokey eye makeup and the guys were like, "hey girl!" They want to see you again! That's how you get a man.
FTV: We got a good tip there! What's coming up for your character?
Francia: Oh! So much drama and new hookups. I can't even say without giving it away but it's really good. It's really juicy and you guys will all be surprised. I'm doing the season finale now.
FTV: Getting the scripts and you just can't believe it…
Francia: Everytime I think, "oh my gosh!" I don't know what's going to happen next season, so I'm just in suspense.
The Secret Life premieres January 4, 2010 on ABC Family at 8/7 central.
---
Related
*Interview* Shailene Woodley : "My "must have" for the winter season is.."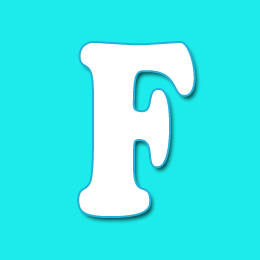 Editor of Feeling the Vibe Magazine.  We have all the scoop on the latest celeb news, makeup tutorials, and so much more.