You made it a "must see" last season and now "The Secret Life of an American Teenager" is back for an all new dramatic run on ABC Family. We caught up with Shailene Woodley (Amy) and got a look at the girl behind the character and found out how she got her big break on The Secret Life. Read all about it right here on Feeling the Vibe.
Q&A with Shailene:
FTV: How do you like the cold?
Shailene: Actually, I don't mind it. It's so warm all the time in California, so it's nice to have a little change for a little while.
FTV: I'm sure it is. What was the audition process like for you with this show?
Shailene: It was pretty much like any other audition process. I went in and met with the casting director; and then there was interest there so they brought me in, and I met with the director. Actually, I didn't know it at the time, but Brenda Hampton was in the room and she took a liking to me, and then we did a director session after that where it was me, Brenda, and the director, Ron Underwood, and then I went to testing. So it was kind of a quick, crazy process that flew by. It all happened so quickly and it's been such an amazing journey.
FTV: We saw you out here in New York for the ABC Family event. Didn't get to talk to you, there wasn't time, but we saw that you have really cute styles. Where do you like to shop and what's your "must have" for the winter season?
Shailene: Well my "must have" for the winter season in New York would be a big fluffy jacket but, in California, I don't know. I don't think that I have a style, I'm very eclectic I guess with it. I love shopping in thrift stores and vintage stores more than anywhere else. Urban Outfitters , sometimes you can find the most amazing deals on the sale. I'm a very big sale shopper, so everything I wear is from the sale rack, and I'm kind of eclectic as far as where I shop.
FTV: Great, that's cool though. What kind of music do you like to listen to, any favorite artists right now?
Shailene: There's this one band called the Streetfighters that I think is amazing and there's a lot of other like alternative Indy Rock Bands that aren't as big as them. For instance, like my best friend the other day showed me a band it's called Porcupine Tree. It's absolutely insane. I don't know, I just like a lot of different bands like Radiohead I guess you could say.
FTV: Thanks so much.
Shailene: No problem, nice talking to you.
"The Secret Life of an American Teenager" premieres January 4, 2010 at 8/7 central on ABC Family.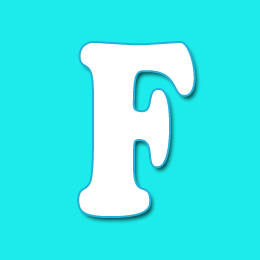 Editor of Feeling the Vibe Magazine.  We have all the scoop on the latest celeb news, makeup tutorials, and so much more.