The states that encompass the "LaLa Land" and the "City that Never Sleeps" are on the list of the 'Top 20 Happiest States in America!'
So, what really determines a happy state?
The 2018 Best States to Live In
WalletHub compared the states across America in 31 key indicators of happiness.
These indicators ranged from emotional health to income and activity levels.
Check out the list below to see if your state ranks!
Happiest States in America
1
Hawaii
11
Wisconsin
2
Utah
12
Connecticut
3
Minnesota
13
New Jersey
4
North Dakota
14
New York
5
California
15
Virginia
6
Idaho
16
Massachusetts
7
Maryland
17
Washington
8
Iowa
18
Colorado
9
South Dakota
19
Georgia
10
Nebraska
20
North Carolina
Best vs. Worst
New York has the lowest share of adult depression, 11.70 percent, which is 2.2 times lower than in Oregon, which has the highest at 25.54 percent.
North Dakota has the lowest long-term unemployment rate, 13.1 percent, which is 3.4 times lower than in New Mexico, which has the highest at 44.9 percent.
Utah has the highest volunteer rate, 39.29 percent, which is 2.1 times higher than in Florida, where the rate is the lowest at 18.31 percent.
Utah has the lowest separation and divorce rate, 16.18 percent, which is 1.6 times lower than in Nevada, which has the highest at 26.57 percent.
Check out this awesome infographic breaking down why these states are so good and bad to live in:
Worst State to Live In 2018
Are you curious what ranked #50 on the list?
West Virginia made the overall lowest score according to WalletHub.
Did your state make the list? Get the full list and all details at WalletHub.
http://blog.feelingthevibe.com/toplists/40-fun-facts-you-should-know-about-the-mamma-mia-here-we-go-again-cast/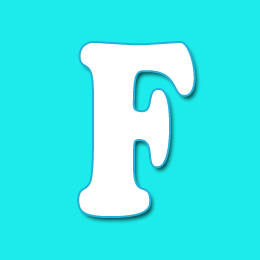 Editor of Feeling the Vibe Magazine. We have all the scoop on the latest celeb news, makeup tutorials, and so much more.