The rest was still unwritten…until now, because The Hills is finally coming back to TV! The reboot, appropriately titled The Hills: New Beginnings, will follow both original Hills cast members and newcomers as they navigate life in LA. While you wait on the anticipated summer 2019 premiere, we will be giving you the lowdown on the cast with 40 facts. So keep reading below to get to know Audrina Patridge, Whitney Port, Spencer and Heidi Pratt, Mischa Barton, Justin "Bobby" Brescia, Stephanie Pratt, Brody Jenner, Jason Wahler, Frankie Delgado, and Brandon Thomas Lee.
AUDRINA PATRIDGE
Audrina worked at Quixote Studios and Epic while filming The Hills.
She has two sisters, Casey and Samantha, and one brother, Mark.
Her most famous relationship has been her on-again/off-again romance with fellow Hills alum Justin "Bobby" Brescia. Audrina also dated singer Ryan Cabrera in 2010 and then again briefly last year.
She has a daughter with now ex, Corey Bohan. Her name is Kirra and she was born in 2016.
Audrina has had just about every hair color under the sun (except for red!): jet black, dark brown, highlights, beach blonde, and even violet! One thing that hasn't changed though is her love of an off-center or super dramatic part.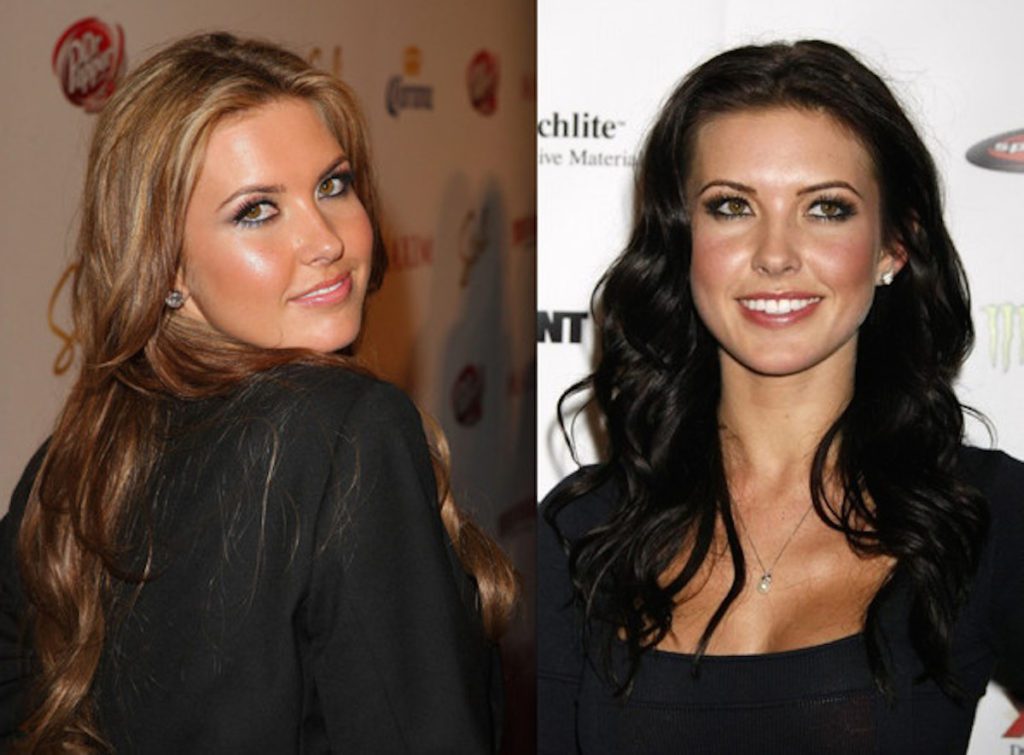 SPENCER AND HEIDI PRATT
During their tumultous time on The Hills, Heidi and Spencer became known as "Speidi" – seems like they started the 'ship names' trend before it was even really a thing!
Heidi's decision to date Spencer eventually caused the infamous rift between her and former BFF, Lauren Conrad. And no, Heidi and Lauren have not spoken and are not friends.
Heidi and Spencer attempted to get married in Mexico, but since the marriage was not legal in the US, they had to redo their ceremony in 2009, which was shown on The Hills. They have a son together named Gunner. You can even follow him on Instagram – @gunnerpratt!
Heidi underwent multiple plastic surgery procedures in late 2009, but then decided to have some reversed in 2016.
WHITNEY PORT
Whitney joined the world of reality TV after being chosen as an intern for Teen Vogue magazine, which just happened to co-inside with former castmate Lauren Conrad's internship. Whitney eventually went on to work for Kelly Cutrone at People's Revolution.
She had her own spinoff show on MTV called The City, which chronicled her journey from LA to NYC, working at Diane Von Furstenberg.
Whitney is married to former Hills producer Tim Rosenman, with whom she has a son.
She also has a YouTube channel, where she posts mom vlogs, and days in her life so fans can follow along! You can check it out here.
MISCHA BARTON
Mischa is the only accredited actress to be appearing on the Hills reboot. Her most famous role was that of "Marissa Cooper" on the FOX soap drama The OC.
Her film debut was in 1997 in Lawn Dogs. She then went on to star in blockbuster hits like The Sixth Sense.
Besides acting, Mischa also modeled and collaborated with companies like ASOS on capsule collections.
She was a super public figure in the 2000's, due to her hit show and previous friendships with Nicole Richie and Paris Hilton.
JUSTIN "BOBBY" BRESCIA
Justin worked as a hairstylist in Costa Mesa, CA where he owned a salon called Brush Your Hair.
He's currently fronting the punk rock band 'BobbyRock. You can find them on Instagram – @bobbyrockus.
Even though Justin and Audrina are no longer together, Justin does have a woman in his life. He's currently dating model and podcaster Lindsey Pelas.
STEPHANIE PRATT
Stephanie joined The Hills in 2007, and even though she kept up appearances, she had a tough time during the 3 years she was on camera.
Luckily, after The Hills ended, Stephanie made a new life for herself in England. There, she collaborated on fashion and accessory lines, made appearances on two different British reality shows, and wrote a memoir entitled "Made in Reality."
She studied at FIDM (Fashion Institute of Merchandising and Design), and worked briefly at People's Revolution for Kelly Cutrone.
Her signature look while filming The Hills was a bright blue eyeliner on her lower lash lines, which matched her blue eyes perfectly.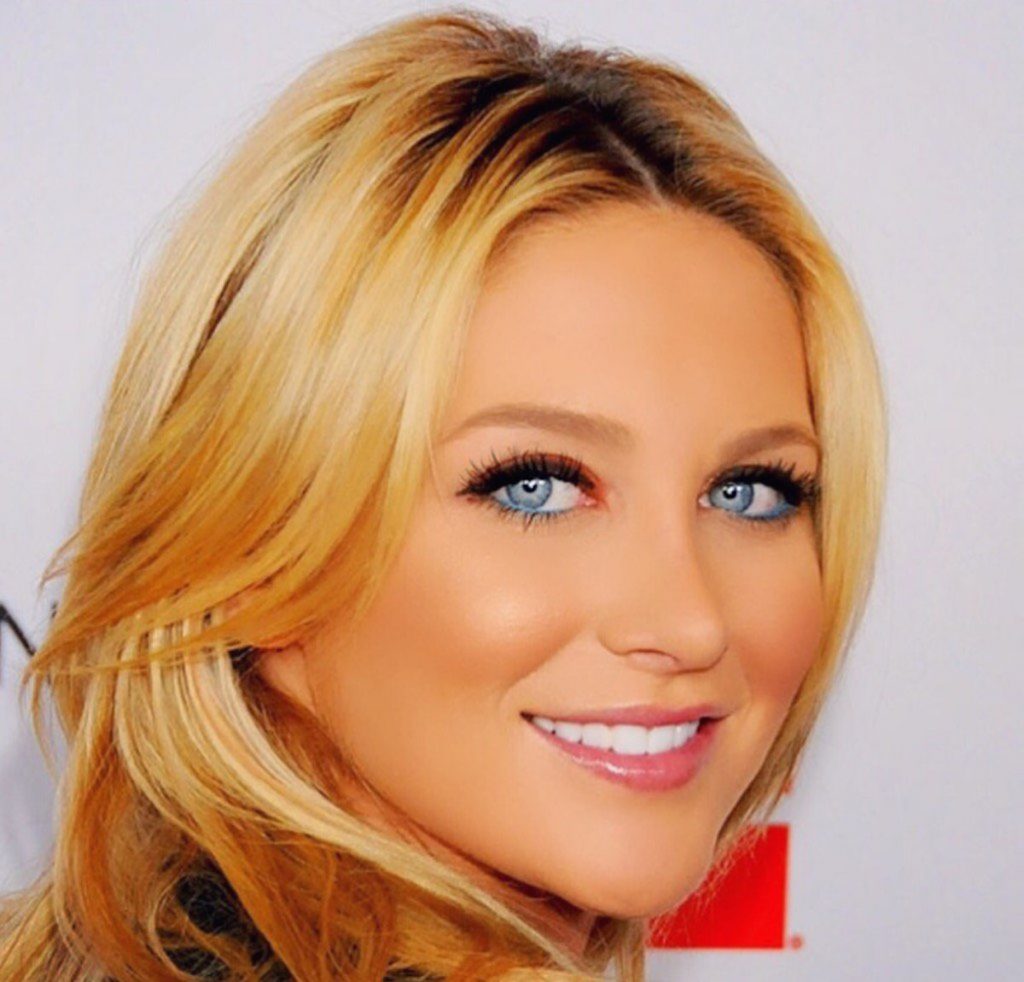 BRODY JENNER AND KAITLYNN CARTER
Brody Jenner isn't solely known for being on The Hills. He's also a part of a very famous family – the Kardashian/Jenner group! Brody is the older brother of Kendall and Kylie Jenner, and was a stepbrother to Kim, Khloe, and Kourtney Kardashian. He even appeared on an episode early on back in 2007.
Brody's love life has also made headlines. He previously dated Hills alum Kristin Cavallari when they were in their late teens/early 20's. Contrary to popular belief though, he did not date Lauren Conrad.
Brody is currently married to fashion designer and lifestyle influencer Kaitlynn Carter. She's the co-founder of the brand FORAY.
Kaitlynn will be a brand-new face to reality TV, but online, she's very well-known. She's verified on Instagram and has over 664,000 followers. Wow!
JASON AND ASHLEY WAHLER
Fans of Laguna Beach and The Hills will more than likely recognize Jason from his time on both shows as Lauren Conrad's boyfriend. Their whirlwind makeup-to-breakup made them fan favorites on both shows. He previously dated another Laguna Beach cast member named Jessica, before moving onto LC.
Jason had a wild time after his brush with fame, but he has since gotten his life together. He cofounded Widespread Recovery, a facility for men to get help with issues in Orange County.
He's currently married to his wife of almost 6 years, Ashley Slack. Ashley has worked as a hairstylist and currently runs a "foodstagram" account.
They have one daughter together, Delilah Ray, who was born in August 2017.
FRANKIE AND JENNIFER DELGADO
Frankie has been friends with Brody Jenner for years now. The two would often hangout on and off set, going to parties, shooting hoops, etc.
Frankie was born in Tijuana, Mexico, and became interested in nightlife after college when he began to organize trips for kids from California to Mexico on spring breaks. He then realized how much of a demand there was for cool places to party.
He now runs 3 clubs through sbe, which owns over 100 properties. Delgado runs HYDE, Doheny Room, and Nightingale. Frankie redesigned HYDE himself, and says that the Doheny Room has different music vibes, while Nightingale is "the place to rage."
Frankie met his wife, Jennifer 10 years ago back in 2009. They have two kids together, a boy and a girl. Look at how cute their family is down below!
BRANDON THOMAS LEE
Brandon comes from some famous parents: his dad is Motley Crue drummer Tommy Lee, and his mom is former Baywatch star Pamela Anderson.
He's very close with his brother, Dylan. Coincidentally, his brother Dylan is also in a band – Us Midnight Kids.
Brandon went the acting and modeling route. He just recently co-starred in the popular Netflix movie Sierra Burgess is a Loser, portraying the role of "Brent."
On the modeling side of things, he has done magazine spreads, ad campaigns, and shows for Dolce & Gabbana, including their most recent Spring 2019 line.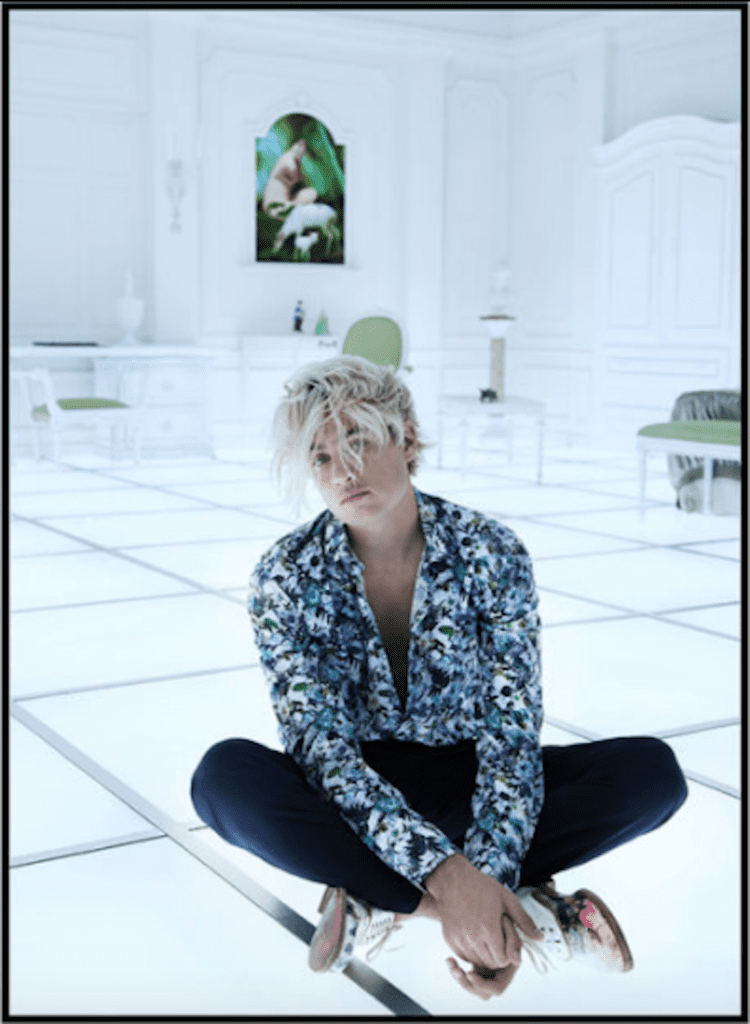 ---
Now you have all the details on this fun cast of characters that will be gracing your TV screens this summer, when The Hills: New Beginnings comes to MTV.
Kari Highman is a Beauty and Fashion Blogger at Feeling the Vibe Magazine. Otterbein Alum (2017) – English & Psychology. Always learning & creating. Avid fan of mid 2000's TV & pop music. Comments or tips, email kari@feelingthevibe.com