Smokey at the MGM Grand
by, Kristen & Diana
The rain clouds had cleared, after some relentless rain in the northeast, we were finally in the clear enjoying some beautiful weather. Apparently a lot of people had cabin fever and were out to go just about anywhere on interstate 95 (the road that most east coasters recognize as it connects the northeast to the southeast). It was time for our very first visit to MGM Grand the newest addition to Foxwoods casino in Connecticut. We made our way to the majestic looking casino and took off for the main theater. The line at the box office wrapped all around and down the hallway. The show had already started, yet so many people were still waiting for tickets to the sold out show. Diana and I made our way to our seats and the very first observation we made was that this audience was ready for a really good time. They didn't hold back, people were consistently shouting Smokey's name and some even screamed, "marry me!" Smokey seemed to get a kick out of it.
Here's a little background, Smokey Robinson is a true legend and once had a group known as "Smokey Robinson and the Miracles" famous for such songs as "Track of My Tears" and "Ooh Baby Baby." The room was buzzing with anticipation and the energy was high. Smokey moved into the song, "The Way You Do the Things You Do."
Funny Moment:
Some latecomers with the very hard to get front row seats, walked in during one of his songs, at which point he stopped and playfully stared at them. They must have been so intent on finding their seats that they didn't even notice he was doing this. So he played around some more and said something to the effect of, "please don't let me interrupt you…" Everyone was laughing. We couldn't tell if the couple ever noticed or not. Smokey was having a good time though!
Lots of Romance
"I love love," he says as he entered the stage in a tuxedo with a small jazz ensemble surrounding him. The mood became very romantic. Smokey decided to put the spotlight on one of the women in the audience. He started flirting with her then suddenly "notices" she's with someone, and asks his name. He says it is Mark. Smokey then puts his attention back on the woman, "Linda" and tells her, "I'm good for you Linda." Everyone in the audience laughs. He then continues, "I'm good for you Linda, because I make him pay attention." So true.
Smokey went into the song "I Love Your Face." His presence just lights up a room and enraptures the audience. People felt the music calling them as you would see them stand at their chairs dancing to the smooth sounds.
High Points of the evening
Audience participation – Smokey truly engages the audience in his show. It is not just a performance but interaction. Smokey would have the audience sing with him, and even played a game with everyone. This game had everyone up on their feet having a fantastic time. Wondering what that game was? You'll have to see Smokey in concert to find out.
Just to See Her – This song is one of our favorites, and apparently the audience's too! Smokey played a bit of a karaoke game with us, and everyone joined in on the chorus.
Smokey's voice – This man is just about 70 years old, but you would not know it, his experiences with the Motown greats such as Stevie Wonder, the Temptations, and of course his group, the Miracles, have been such a tremendous part of his career. Smokey's voice sounds just like the recordings we hear of him from back in the Motown era. His passion is still strong for the music and you can truly see it. He can move too!
Invaluable experience – a 2 ½ hour concert for the MGM concert goers, what a treat for everyone, from a performer who doesn't hit the northeast much. It was a concert to remember.
The seats – these seats were plush and comfortable, how nice!
Low lights –
It was sometimes difficult to know who Smokey was speaking to or referring to for those seated in the balcony area. Perhaps they can use the large side screens to project their images for everyone to see.
We wish we knew a little more about Smokey's band and backup. He introduced them but it would be great to either have some type of playbill or other information piece to know more about them.
Closing
Smokey Robinson is someone we have been listening to since we were young and to see him in concert was quite the blessing. He is truly keeping the Motown sound alive. His smooth sound, the fantastic band behind him, plus his three backup singers create a show that is not to be missed.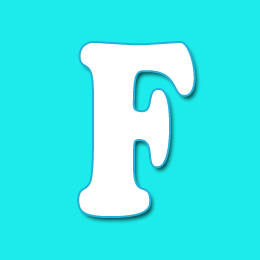 Editor of Feeling the Vibe Magazine.  We have all the scoop on the latest celeb news, makeup tutorials, and so much more.