"Mimi Rocks the Night Away"
Concert Review by FTV
8/25/06
It was a packed house at the Mohegan Sun Arena in Uncasville, Connecticut on Friday, August 25. This was one of the stops for Mariah Carey's "Emancipation of Mimi Tour." Over 100,000 people were in attendance and ready to feel the vibe. We knew we were in the right place when we saw a huge black curtain covering the stage with the purple interlocking MC on the front. The show was scheduled to start around 8:00pm that evening, but everyone had to wait until about 8:30pm for the show to start. The jumbo screens in the arena lit up with video of a rollercoaster narrated by Mariah who said "Life is like a rollercoaster, it has it's ups and downs but as long as you have faith in your journey, it will take you to big places." This seemed to be the theme to her concert and career in general. This was when the curtain came up and Mariah's elaborate stage was in full view. We heard that Mariah was traveling with an opening act of Sean Paul. However, this particular show didn't have an opening act. The music began and you could see all the musicians and backup singers were full of energy as they jumped and danced while playing and singing. Mariah entered the stage performing "It's Like That" with her dancers. You knew she was on her way out as the moment you heard that unmistakable voice! There was so much high energy. The crowd went wild screaming and cheering the moment they saw her. She followed this song with one of her older hits, "Heartbreaker" which started off with Jay-Z doing his rap part in a bathtub on the video screens. These songs were followed by "Dreamlover" and "Shake It Off." Then Mariah treated the audience to an exclusive performance of "Stay the Night," a song she hadn't performed at any other concerts on the tour. This was a really nice treat.
It was then time to slow it down with her re-make of the ballad, "I'll Be There" which she sang with her special guest, Trey Lorenz. At this point, Mariah announced that Trey has an album coming out very soon and left him to sing a few numbers on his own. He performed the songs "Never Too Much" and "A House is not a Home." We really enjoyed his rendition of "Never Too Much." It sounded great and he knows just how to talk to the audience. Also during the show (and Mariah's wardrobe changes), the spotlight would be placed on the DJ at the corner of the stage. He rocked the house with some of his old school tunes that had everybody standing and dancing. He announced it was time for "His girl MC to come back on the stage" and she came out rockin' "Fantasy." Everyone from the crowd on the floor seats to the balcony were up on their feet dancing and screaming. Mariah started talking about the next song she was going to sing as "the song that fans made very popular"….it was time for the ultimate breakup song "Don't Forget About Us."
She followed this song with two of her older songs "Always Be My Baby" and "Honey." Then she sent out a teaser of her new song "I Wish You Knew" which left everybody wanting more. At this point, she tried to pick out a few younger kids in the audience to who she wanted to sing her next song "Hero" to. It sounded beautiful. She followed this with "We Belong Together," another gorgeous ballad. Then to everyone's surprise, she ended the concert, thanking everyone for coming as confetti in the form of little butterflies were sent into the audience during the "Butterfly Reprise." She left the stage and the band continued playing for a few minutes more. Mariah is an amazingly talented artist and she definitely left the crowd wanting much more.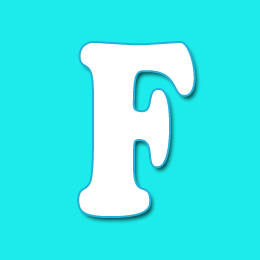 Editor of Feeling the Vibe Magazine.  We have all the scoop on the latest celeb news, makeup tutorials, and so much more.