Four Seasons Blast Into the Mohegan Sun
Review by, Kristen & Diana
We just got back from a weekend of fun up in Connecticut where we saw Frankie Valli and the Four Seasons in concert at the big Mohegan Sun Arena on July 12, 2008. The arena was packed with casino visitors and music fans alike awaiting the group to take the stage. We brought you an up close look at who the "Four Seasons" are that stand behind
Frankie Valli in our Winter 2008 issue of Feeling the Vibe magazine. These young guys are tearing it up on the stage with their in synch singing and dance moves. Let's check out some key points and notes from the night's performance.
The guys all just got in from a gig in Philadelphia, constantly traveling from one city to the next, it's been pretty intense. The lights went down and it was time to take in the whole show. Below are some highlights, observations, and notes from the night. Here we go:
Duration: 2 hours, 90% music 10% talking
Audience count: Approximately 9,000 – 10,000 people. (We understand the arena holds 10,000 people but some sections were closed off so we'll estimate it to be around that range.)
The Look:
Frankie Valli was backed up by his "kids" the Four Seasons (not really Frankie's children, but he calls them that). From left to right was Brian Brigham of Los Angeles, California, Landon Beard of New York City, Brandon Brigham of Los Angeles, California, and Todd Fournier originally from Toledo, Ohio but now lives in California. All were dressed in chic black shirts and pants with jackets. The look was dressy and sophisticated.
The Band:
Some notables were the Frankie Valli band members, Gary the guitarist and Craig the drummer. You can't miss Gary with his big red hair and awesome moves on the guitar. Also of importance is that we notice a definite emotionally connected performance as he plays. Craig pumps up the rhythm of all the songs with his tenacious style drumming.
The Hit of the Night:
Frankie Valli's "Oh What a Night" still remains the crowd favorite. This song had the crowd out of their seats and on their feet. They were dancing and singing along to this upbeat number. Each of the Four Seasons have a solo in this song and the crowd cheered for each one. It was certainly the hit of the night.
Bright Lights
During "Rag Doll" someone decided to shine very bright lights into the audience on certain parts of the chorus of the song so the audience would join in on the "Rag Doll" part of it. Unfortunately, these lights were pretty blinding, and it would probably be a good idea to tone them down.
New CD
Frankie took some time during the show to tell the audience about his new cd that goes back to music of the 1960's. He performed "Call Me," a fun one with catchy beats, "Spanish Harlem," and "Let It Be Me."
A sweet note…
Frankie picked out a young girl about 10 years old in the audience and asked her to come to the front of the stage so he could give her his new cd as a gift.
Top favorite songs of the night:
Sherry, Stay, and Swearin' to God. Don't mind the repetitive "S" titles here. The music and choreography of these songs keep the audience entertained and very happy. We love the Frankie Valli original songs and actually wish there were more of them!
New Developments…
Frankie brought up a brand new story about the fact that he is going to produce a Frank Sinatra tribute cd for the Four Seasons and that they will be turning into an actual group. The name hasn't been chosen yet, but we'll keep a look out and when it's announced we'll let you know. They performed an a capella version of Sinatra's "Witchcraft." It sounded nice, good harmony.
Some new developments, great sounds, fun rhythms, in synch dancing were all a part of the Frankie Valli and the Four Seasons show. Mohegan Sun Arena was once again hopping with one of their great concerts. Keep watching for when Frankie comes to a town near you on tour.
*Thanks so much to Greg at the Mohegan Sun for setting everything up for us.
If you purchase an independently reviewed product or service through a link on our website, Feeling the Vibe may receive an affiliate commission.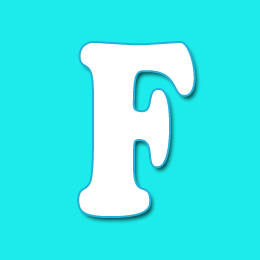 Editor of Feeling the Vibe Magazine.  We have all the scoop on the latest celeb news, makeup tutorials, and so much more.