Selena Gomez was spotted in New York City filming a scene for her show Only Murders on Hulu. The 30-year-old was wearing a gorgeous wedding gown in the photos shared on her Instagram page. She jokingly wrote, "I have no caption. Just a regular day at work."
The post received a lot of attention from her followers, who couldn't help but gush about how stunning she looked in the dress.
Gomez is no stranger to the spotlight, having risen to fame at a young age as a Disney Channel star in the show "Wizards of Waverly Place." Since then, she has established herself as a talented actress, singer, and producer. Her recent appearance in a wedding gown for her show Only Murders on Hulu has only added to her versatility and appeal as an artist. Fans are eagerly waiting to see what her character will be up to in the upcoming episodes of the show.
The actress was not alone on set, as her co-stars Steve Martin and Martin Short were also spotted filming with her in New York City. The trio was seen running into a cab, with Selena still in her wedding gown.
The post on Selena Gomez's Instagram page garnered a lot of attention from her followers and other celebrities as well. Jessica Simpson, the singer and actress, commented on Selena's post, calling her beautiful. It's not unusual for celebrities to interact with each other on social media, but it's always heartwarming to see them appreciate and support each other's work.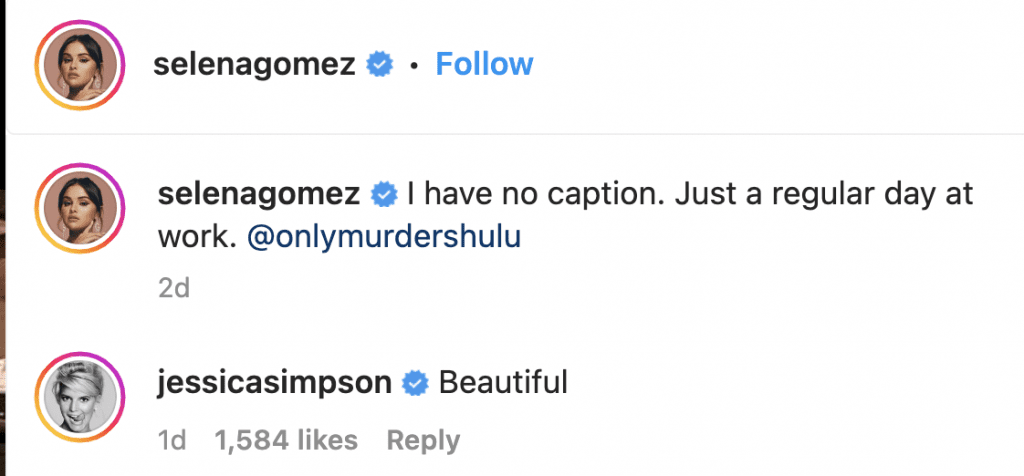 Only Murders on Hulu is a highly anticipated series, with fans eagerly waiting for its premiere date to be announced. The show follows a group of strangers who become involved in a murder investigation after a neighbor is killed in their apartment building. With an all-star cast, including Selena Gomez, Steve Martin, and Martin Short, the show is sure to continue to be a hit.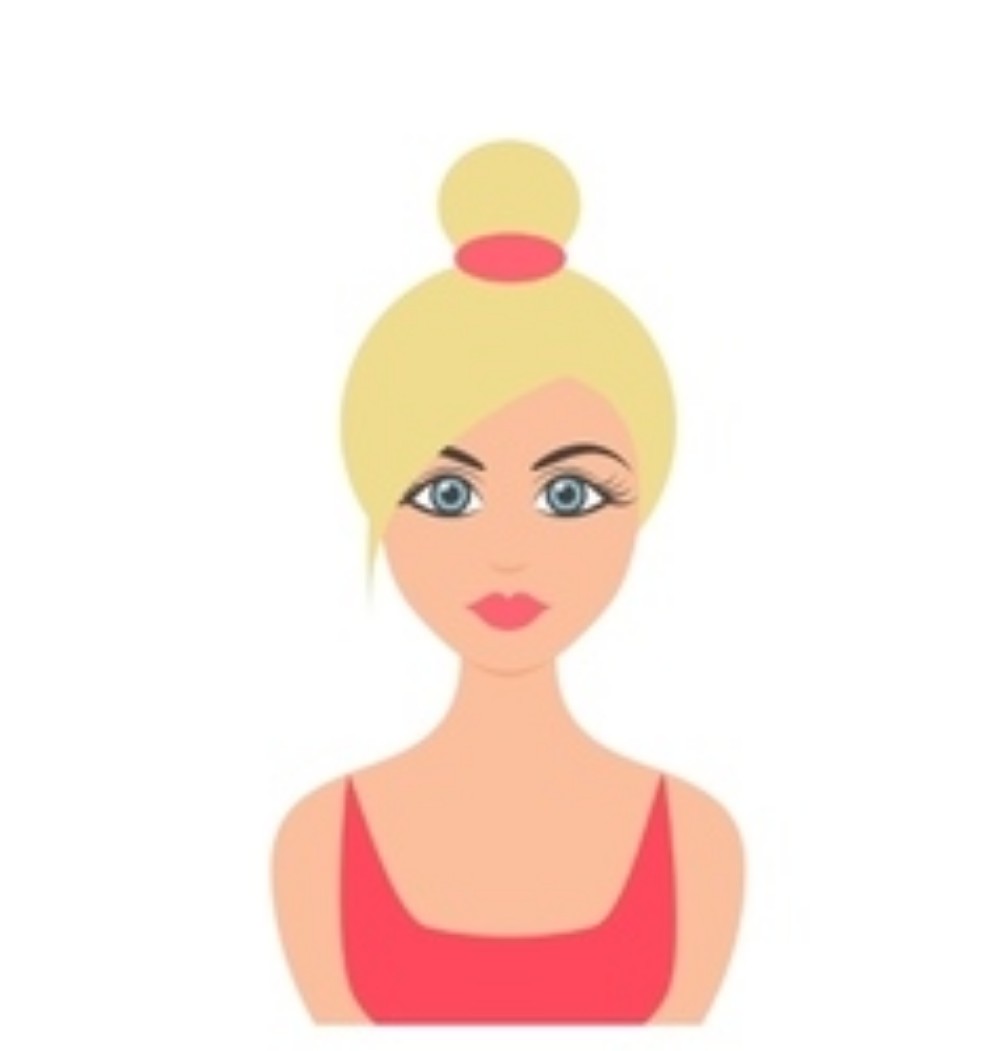 Lover of all things pop culture. 'Catfish' is my guilty pleasure. Hopeless Romantic. For tips or comments, email jaclyn@feelingthevibe.com