Celebrity Family Feud is back in action for the 2022 summer season with an all new lineup. The second episode is airing on Sunday, July 17, 2022 with Peacock series, 'Bel-Air' and 'Saved by the Bell' casts battle it out.
Team "Bel-Air," playing for Lupus Foundation of America:
Adrian Holmes
Coco Jones
Jordan L. Jones
Cassandra Freeman
Olly Sholotan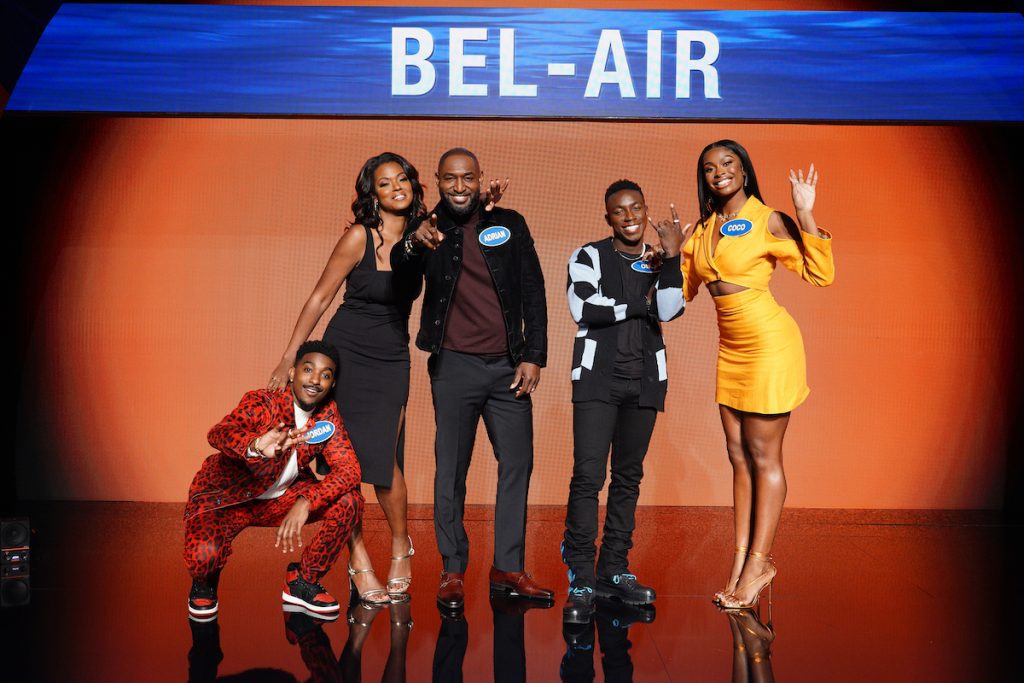 'Bel-Air' star Cassandra Freeman posted the announcement about her part on the popular game show. "Is this giving all the right answers⁉️See our episode on Sunday to find out!! BelAir👑 VS Saved BY the Bell"
Jordan Jones was thrilled to be with his cast members too! He wrote, "Had a great time going against the Saved By The Bell cast on @familyfeudabc ! Stay tuned for this y'all, it's a good one ! #CallGod"
---
Team "Saved by the Bell," playing for Make-A-Wish Foundation of America:
Mario Lopez
Dexter Darden
Haskiri Velazquez
Josie Totah
Alycia Pascual-Peña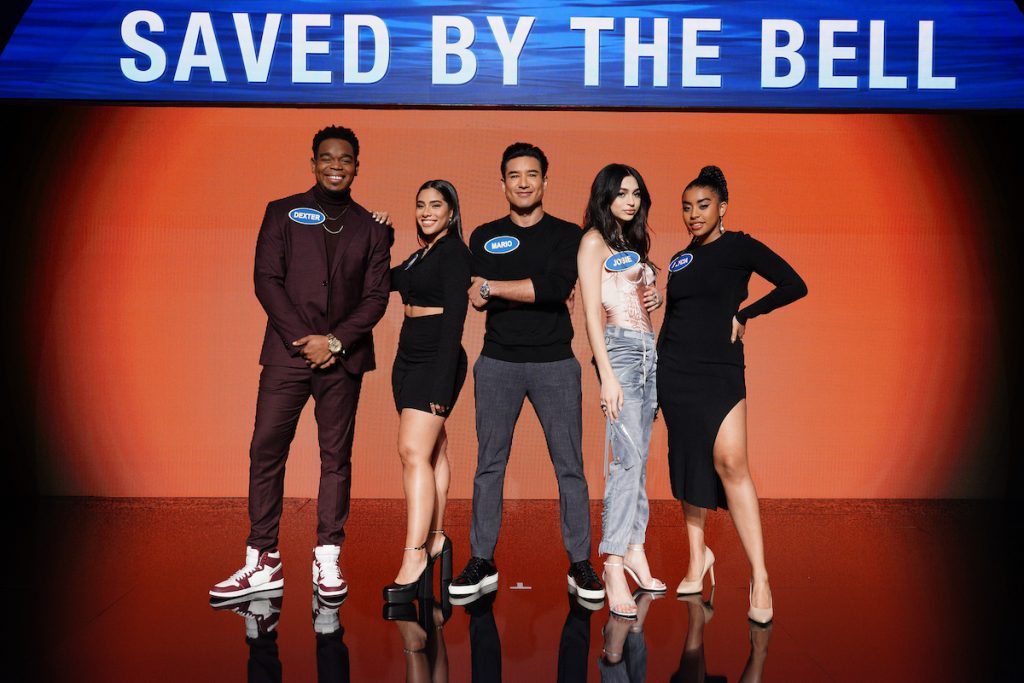 Mario Lopez is excited to join ABC's Celebrity Family Feud. He posted a sneak peek into the episode on Instagram.
Dexter Darden who is part of the Saved by the Bell cast is also having a dance off with his 'Bel-Air' opponent. He writes, "Survey says I got the best moves moves on @familyfeudabc (although @cassiedamsel may have something to say about that! Lol)"
---
See 'Celebrity Family Feud' Photos with 'Bel-Air' vs 'Saved by the Bell' on Peacock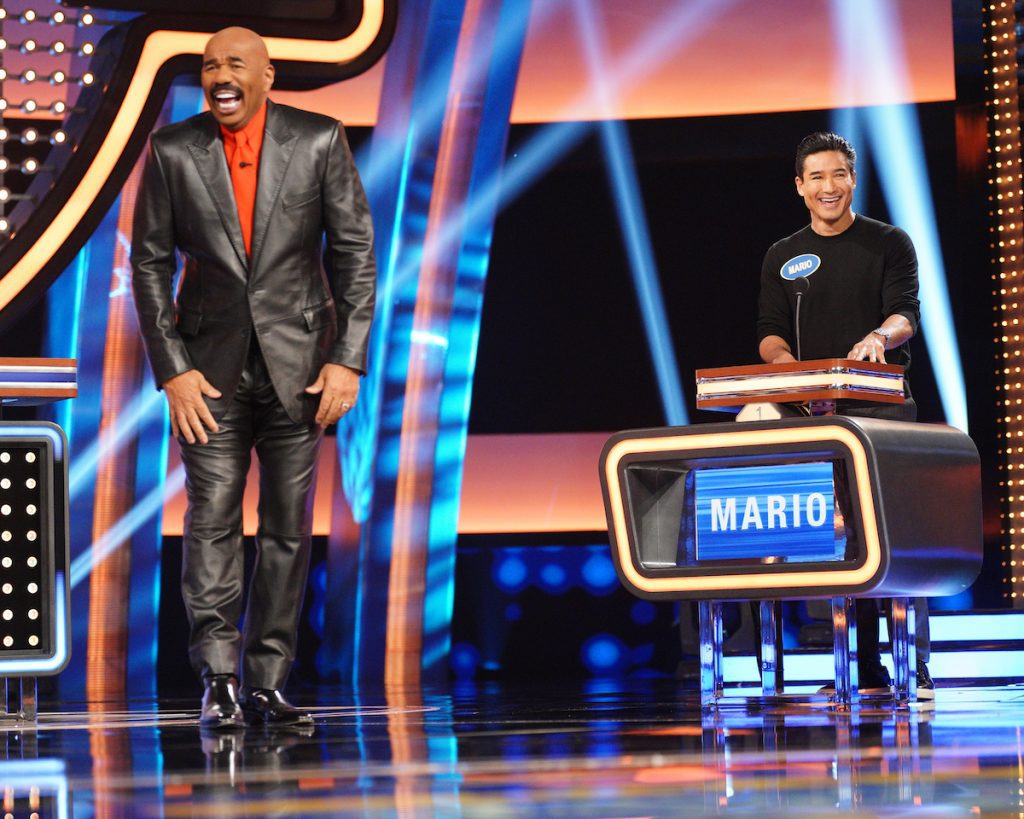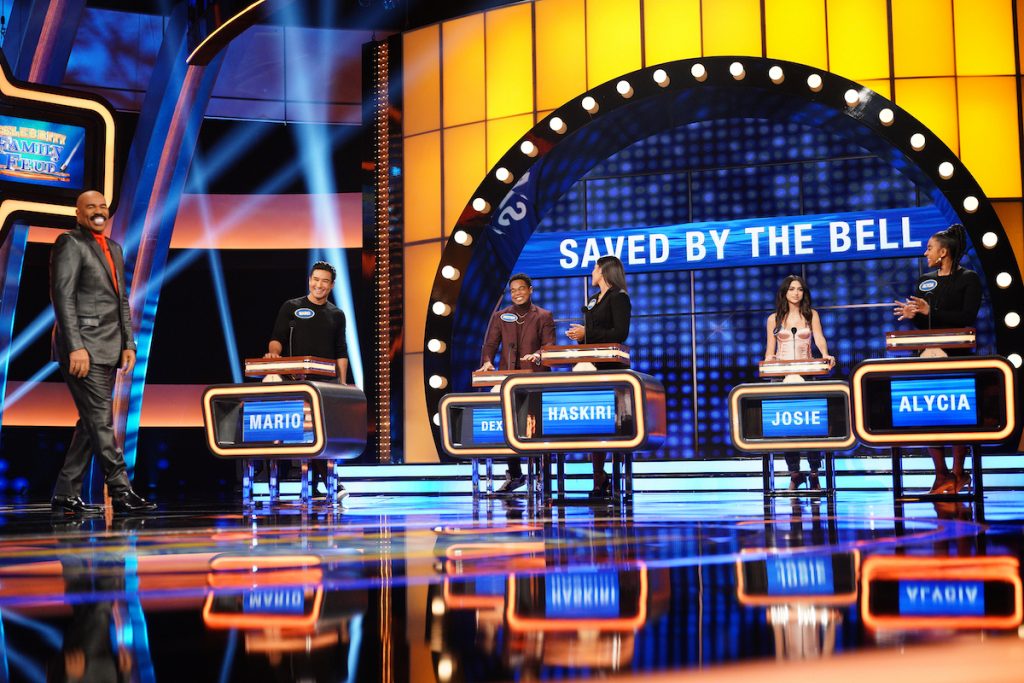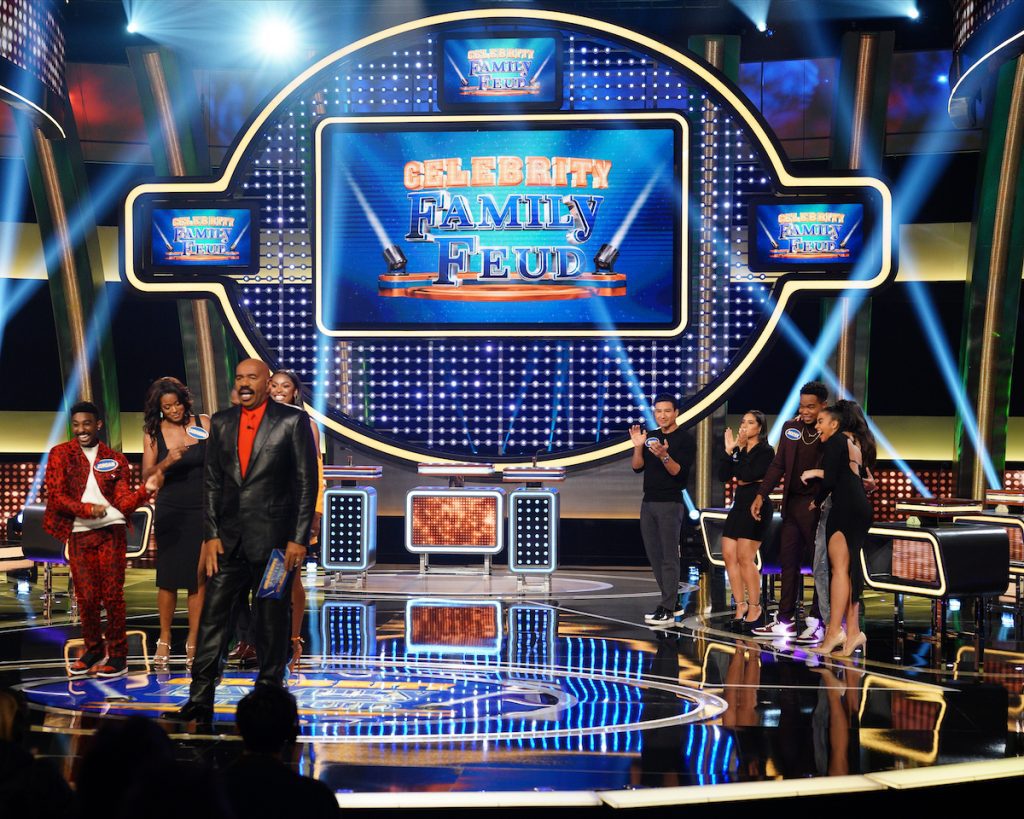 Tune into to Celebrity Family Feud hosted by Steve Harvey on ABC Sunday, July 17, 2022 at 8pm EST to see the Bel-Air cast battle it out against the Saved by the Bell cast!
---
Update: 7/18: The cast of Bel-Air moves on to the fast money round.
"Name an occasion when a woman expects you to buy her something expensive" Video Clip:
See if Bel-Air can win $25,000 for their charity! Courtney Rose is an Entertainment Writer at Feeling the Vibe Magazine based in New York. Pop culture and rom-com obsessed. Studied Journalism and is up to date on all the latest entertainment news. For tips or comments, email me at Courtney@feelingthevibe.com