Over the last couple of episodes of 'Famous in Love' the viewers know that Paige has a stalker on her hands.
He has broken in to her house twice now..but she wasn't harmed.
*Warning: This article contains spoilers.*
If you want to know who Paige's stalker was, keep reading on!
The new episode of 'Famous in Love' aired on Wednesday, May 16th. A lot of drama occurred in the various story lines, however everyone was waiting for Paige's scenes to come on.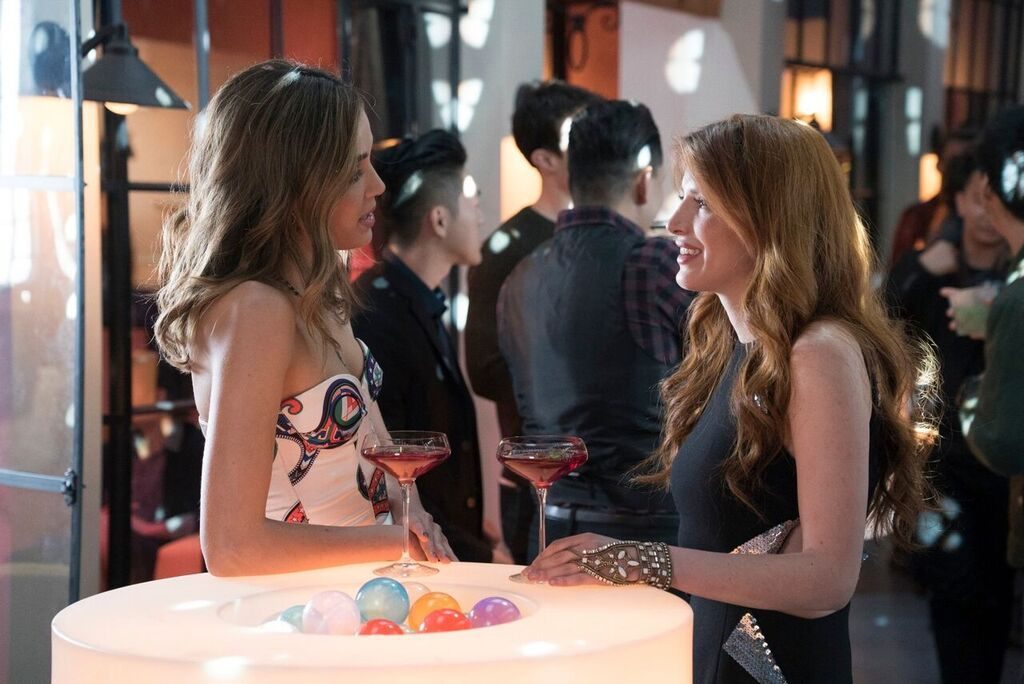 Paige was just coming off a mistake she made when she slept with her old boyfriend, Eddie. She woke up the next morning realizing what she had done and that she now has to confront Jake about this.
Jake is home from the film festival and is missing Paige quite a bit. When he gets back home, he and Cassie have a little chat and Cassie reveals that Paige's home was broken into.
Jake anxiously calls his girlfriend and insisted on coming over. However, he didn't seem to get there in time and all the viewers were wondering, "where is Jake??"
The doorbell rings and Paige runs to get the door, but it wasn't Jake behind it. It was Shane, the bartender.
He entered her house and exclaimed, "I've been waiting to get you alone!"
We're still shaking. Find out if Paige escapes by watching #FamousInLove now on @Hulu, https://t.co/9TXO545XIO and On Demand. pic.twitter.com/OTWV5FnEvy

— Famous In Love (@FamousInLoveTV) May 17, 2018
To see it all unfold, you can stream "Look Who's Stalking" online at Freeform to watch the dramatic scene of Paige getting attacked by her stalker.
Watch the video clip of Paige getting attacked by her stalker:
Catch 'Famous in Love' on Wednesdays at 8pm EST on Freeform.
Diana is the co-editor-in-chief of Feeling the Vibe. She loves pop culture and is always up to date on the latest news. If you have any tips or comments, email diana@feelingthevibe.com.