Niki Koss who plays "Alexis" has been the quintessential bad girl from season one into season two of Famous In Love.
To Catch You Up (If you're already caught up and just want the details, jump to "Niki Koss Says")
The recent storyline has her filming her own reality show with Tangey's mother at the lead. Tangey's mother, who is bitter after the way everything ended with her daughter has turned her devious ways towards Alexis.
Once "Locked," the movie the group is filming in "Famous In Love" was ready to restart after a brief hiatus, everyone was asked to attend a Facebook Live conference. However, Nina Devin, the movie's director, decided she didn't want Alexis in with the camera crew. That set Alexis off, who then, in a fit of anger, decided to let everyone know of a big secret Tangey shared with her.
The secret? Nina Devin had been having an affair with her son's best friend, Jordan, who is also in "Locked."
Upon waking up the next morning to news of this story going live, she immediately regretted it and tried to stop the situation completely. That didn't work and the news went out. Alexis is devastated as she knows this means the end of her friendship with many of her friends.
Niki Koss Says
That brings us to the upcoming show. Expect a lot of Alexis in Season 2 Episode 4. We caught up with Niki Koss (Alexis). Find out what she exclusively told Feeling the Vibe.
True to form, Niki shares what we will see from Alexis in Season 2. "You will see a version of Alexis you've never seen before and you will never be able to guess what she's going to do next."
While Niki and Alexis are pretty different, she just loves playing the role. "Alexis is always up to something fun and crazy. I can never guess what her next step will be, which makes it that much more fun to portray her."
Niki Koss loves what she does. "If I wasn't an actress I'd still be in the entertainment industry as a director, writer or show runner." Her passion runs deep for this industry and it all started with her very first job.
"I was an office assistant at a random law firm. It was there that I learned how much I hate offices."
Want to find out some funny behind the scenes stories at Famous In Love and learn about how Niki almost wasn't "Alexis" ? Sign Up below and get it straight to your inbox. Free!
Make sure to tune into FreeForm on Wednesday, April 18th for episode 4 of Season 2 of Famous In Love.
If you watch the show at airtime, you will get another special treat!
Niki says, "I always live tweet during the show with the cast on Wednesdays while it airs and reply to most of my messages."
See Season 2 Episode 4 of Famous In Love photos.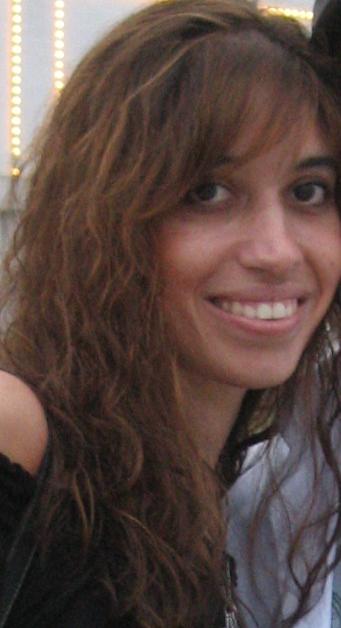 Kristen is co-editor-in-chief of Feeling the Vibe Magazine.  Music lover, pianist, and marketing professional.  Contact me for any tips or comments at Kristeneditor@feelingthevibe.com .