Tiffany Venticinque was looking for love tonight on 'Love Connection.'
On her search towards her soulmate, she went on dates with Myron, Anthony, and Jeff.
How did the dates go?  Get a recap of Tiffany's dates below:
First Date with Anthony
Anthony was up first!  He said his first impression of her was that she was very pretty, but then..she opened her mouth he said.
What was wrong with that?
He didn't like that she had a "thick Long Island accent."
Looks Scored from (1 – 10):
Anthony scored Tiffany – 8
Tiffany scored Anthony – 6
Tiffany had a positive first impression towards Anthony saying that he was cute, but a little goofy.
On their date, the pair went to a nice restaurant on the lower east side of Manhattan.  Tiffany commented that Anthony was a gentleman which she really liked.  He served her and even offered her the very last piece of steak that was left.
When Anthony found out what Tiffany does for work, she said he was very skeptical, but they still did end their date with a long kiss, which was "amazing," said Tiffany.
However, she was also on the fence because Anthony told her he wasn't ready for a relationship.
Second Date with Myron
This one didn't start off so well.  Myron boldly told Andy Cohen, "I didn't necessarily like what I saw."
Looks Scored from (1 – 10):
Myron rated Tiffany – 5
Tiffany rated Myron- 6
The couple started their date at a coffee shop.  Afterwards, they migrated to a Russian massage parlor where "the trauma began," said Tiffany.
She recounted the experience by saying when they walked inside, a "creepy" guy brought us downstairs.  They separated Myron and Tiffany into different rooms.
Since Myron chose the massage parlor, Andy asked him, "did you research this place first?"
He didn't.  He was intrigued when he saw there was a mud bath and thought it sounded romantic.  Afterwards, they went to a french restaurant and as you can imagine, the date ended without a kiss.
Third Date with Jeff
You could sense the chemistry right off the bat.
The two New Yorkers were both instantly attracted to one another.  When asked what his first impression of Tiffany was, Jeff responded saying "she was absolutely beautiful, smile was amazing and love that tan skin."
Tiffany thought Jeff was super cute, and those big muscles didn't hurt!
Looks Scored from (1 – 10):
Tiffany rated Jeff – 10
Jeff scored Tiffany – 9
Jeff and Tiffany started off the date in Brooklyn at a shuffleboard club, chosen by Jeff.  He felt it was a great way to start off the date and loosen up.
We started off the date in Brooklyn at a shuffleboard club.  Loosen you up, good way to start
Tiffany didn't mind the shuffleboard at all because it gave her a chance to let him help her with the stick and feel his big arms wrapped around.
After Shuffleboard was over, the pair headed into Manhattan to a place in Chinatown known for their botanical elixir drinks.
Cohen asked, "any red flags for you at this point?" to Jeff.
Curious if Jeff knew about what Tiffany does for a living, Jeff appeared confused.  He said "she bartends and goes to school."
That wasn't the full story.  When Jeff learned about what she does, he said "I'm not sure how to respond to that, it's kind of out of the blue."
That reaction still didn't change Tiffany's mind about who her ultimate choice was.  Tiffany chose Jeff in the end, and so did the audience!  They were happy to go on their overnight date.
But will these two make it past her profession?
How did Tiffany and Jeff's overnight date go?
Not so well!  After learning more about what Tiffany does for a living, Jeff said, "I learned what it is and it's not really for me."
This couple didn't make it very far!  Tiffany is back in New York searching for her perfect match.
http://blog.feelingthevibe.com/news/love-connection-preview-tiffany-ahmed-look-for-love-tonight-see-photos/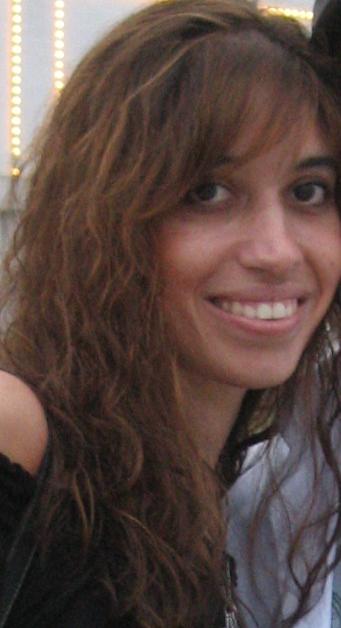 Kristen is co-editor-in-chief of Feeling the Vibe Magazine.  Music lover, pianist, and marketing professional.  Contact me for any tips or comments at Kristeneditor@feelingthevibe.com .