In a heartwarming announcement that has sent fans into a frenzy of excitement, Kelsey Owens and Max Strong from the hit reality show "Siesta Key" on MTV have revealed that they are officially engaged. The couple shared the joyous news with the world, capturing the magical moment in a stunning photograph that perfectly encapsulates their love story. We hope it will be documented on the new season 6 of Siesta Key, airing in October 2023.
On September 15, 2023, Kelsey Owens took to her Instagram to post a captivating selfie, and the caption spoke volumes: "I woke up a fiance." It was a momentous day for the couple, one that Kelsey had likely dreamed of since she was a little girl. The accompanying photo was equally enchanting, showing Max Strong on one knee, ring in hand, ready to propose to his beloved girlfriend.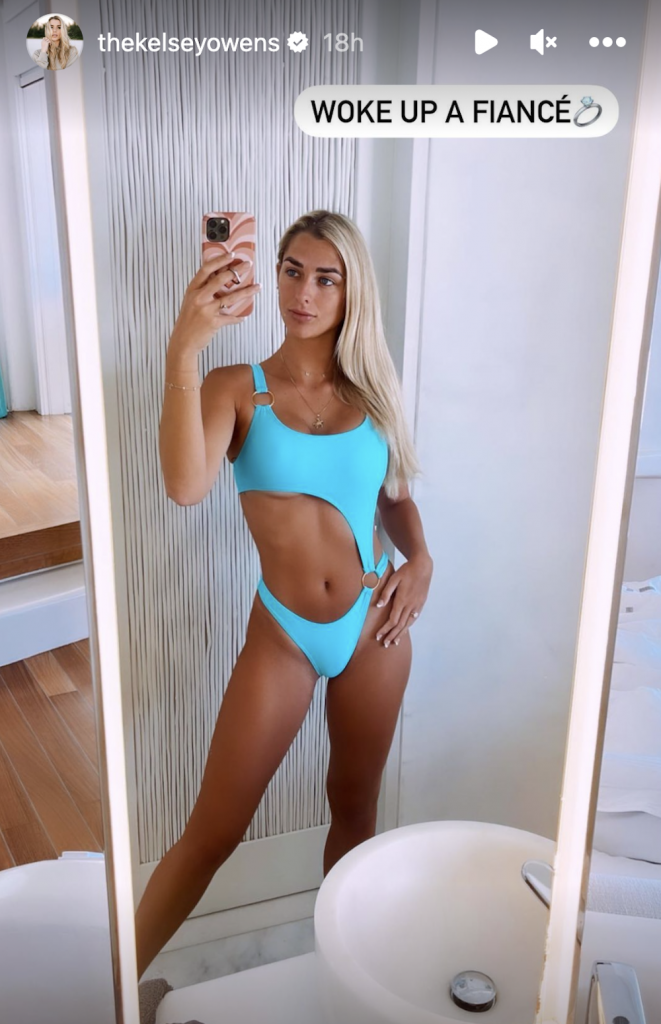 In her heartfelt caption, Kelsey reflected on the significance of the occasion and how it felt like a dream come true. She expressed immense gratitude for having a partner who takes care of her, brings smiles to her face, and loves her like no one ever has before. Their love story, in Kelsey's words, is akin to a fairy tale, with Max consistently surprising her, even on this life-altering day.
View this post on Instagram

Kelsey's engagement ring, a symbol of their commitment to a lifetime together, is not the only thing that has her teary-eyed. The thought of building a family, embarking on countless adventures, and sharing daily laughter with Max fills her heart with happiness and brings tears of joy to her eyes. In the eyes of Kelsey, being Max's fiancée and future wife makes her feel like the luckiest girl in the world.

The engagement itself was nothing short of magical, taking place in the picturesque setting of Cavo Tagoo Mykonos in Greece. This stunning location served as the backdrop for a moment that will forever be etched in their memories. Max's surprise proposal added a new chapter to their love story, one that promises a future filled with love, laughter, and countless cherished moments.

As fans eagerly await further details about the couple's wedding plans, one thing is certain: Kelsey Owens and Max Strong's engagement is a beautiful reminder that true love knows no bounds. Their journey, from the beaches of Siesta Key to the enchanting shores of Greece, continues to capture the hearts of viewers and reaffirms the enduring power of love in the world of reality television. Congratulations to the happy couple as they embark on this exciting new chapter of their lives together!

Courtney Rose is an Entertainment Writer at Feeling the Vibe Magazine based in New York. Pop culture and rom-com obsessed. Studied Journalism and is up to date on all the latest entertainment news. For tips or comments, email me at Courtney@feelingthevibe.com