Full House stars Jodie Sweetin and David Lipper reunite onscreen in a new romantic comedy film called Just Swipe. The duo portray two strangers who "swipe right" on each other's online dating profiles, begging the question: can you fall in love with someone you have never met in person? Get details on this charming new movie, including who else is in the cast, a full synopsis, the release date, plus see some photos and the official trailer below.
---
Who do Jodie Sweetin and David Lipper portray in Just Swipe?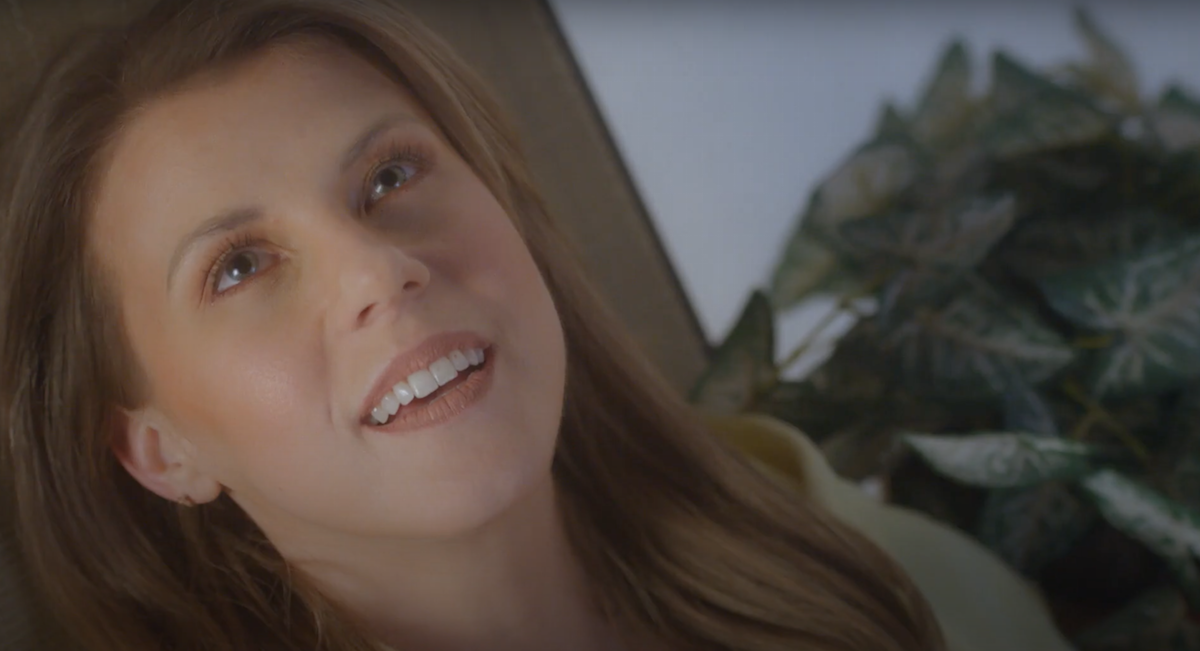 Jodie Sweetin portrays Vanessa, a woman looking for love in the midst of the pandemic. David Lipper plays Brandon, the guy Vanessa "swipes right" on, and he does the same with her online dating profile. So, is it a match made in heaven? Or, will there be bumps along the way since they're both in lockdown?
Jodie Sweetin and David Lipper both starred on the hit sitcom Full House, as well as reprised their roles in Netflix's Fuller House. Jodie portrayed Stephanie Tanner; David played Viper, the boyfriend of Stephanie's older sister, DJ (Candace Cameron Bure).
"It's funny, I was closest with John Stamos and Bob Saget when filming the show, and of course did most of my work with Candace Cameron, who I adore, but Jodie was pretty young when I was on so I didn't really know her well," David Lipper said in the film's official press release. "In later years, I got to know Jodie a lot better and when I was brought back to Fuller House all these years later, I realized she was someone I had to work with. Being a producer now gives me the luxury of hiring the people I like, and I was thrilled to have this opportunity with Jodie, who's grown into a wonderfully talented comedic actress."
---
Just Swipe Plot + Trailer
The full synopsis reads: "Vanessa has always had trouble in the dating world, never mind now being confined to her home. She soon discovers just how much you can get away with dating via webcam, but is the love she feels true or only a distorted version of reality?"
Director and co-writer Elizabeth Blake-Thomas was inspired by her own experiences on Zoom to write the movie. She revealed: "Technology is such a huge part of most people's lives nowadays. Mix in quarantine and the accessibility of dating apps and video chat platforms like Zoom, and you have a comical, relatable setting for romance. It was such a joy making this rom-com, as we all need to have a laugh, in today's world now more than ever. With so many hardships over the recent years, it is important to laugh at the world and laugh at ourselves."
Check out the trailer for Just Swipe below:
---
Photos from Just Swipe with Jodie Sweetin and David Lipper
Rounding out the cast with Jodie Sweetin and David Lipper are Alec Mapa and Danielle Perez. They portray Miles and Donna, respectively. You'll see them in the film stills below alongside Jodie's Vanessa and David's Brandon.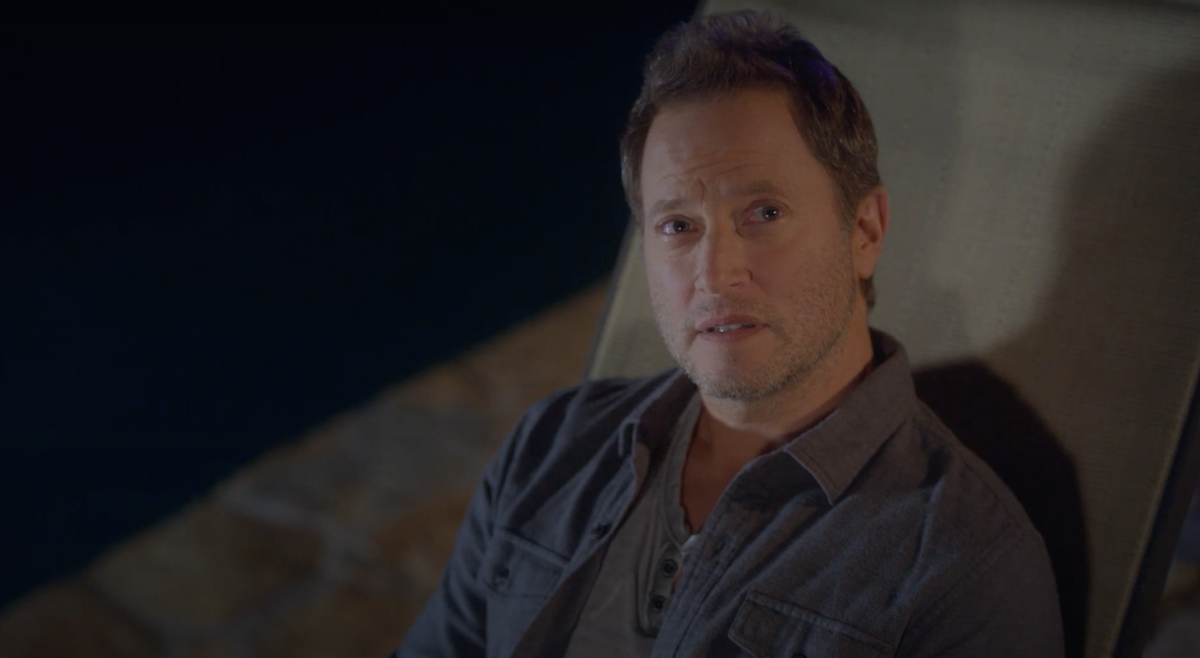 David Lipper posted a behind the scenes photo from filming when it took place in 2020 with co-star Jodie Sweetin, writing: "With my leading lady…@jodiesweetin #romcom #film #romantic #comedy #fullhouse #fullerhouse." The movie was shot in Woodland Hills, California, and utilized technological aspects to make it realistic to the online dating world people know today.
---
Where and when to watch Just Swipe
Just Swipe is available on VOD (video on demand) on February 8. For example, if you have Pluto TV streaming service, you can watch it for free.
---
RELATED ENTERTAINMENT NEWS
GAC Announces "Full House" to be Added to Their Scheduling Lineup
Sneak Peek at Episode 2 of 'The Real Dirty Dancing' on FOX – Plot, Cast & More
Jess Conte is Pregnant and Expecting First Baby with Husband Gabriel Conte
Kari Highman is a Beauty and Fashion Blogger at Feeling the Vibe Magazine. Otterbein Alum (2017) – English & Psychology. Always learning & creating. Avid fan of mid 2000's TV & pop music. Comments or tips, email kari@feelingthevibe.com