Who else loves when Jimmy Fallon plays games with his guests on "The Tonight Show?"
I know, so do we! Well, it turns out that we all will be getting a lot more of what we wished for.
NBC placed an order for a 10-episode unscripted series, "That's My Jam" which is a spin off Fallon's popular games such as "Wheel of Musical Impressions."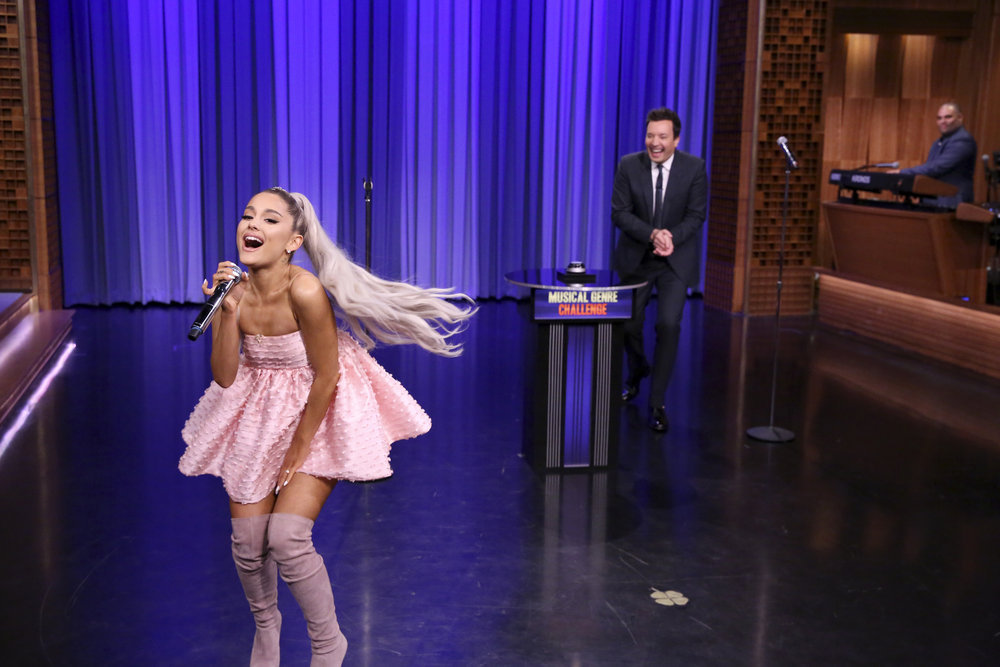 What Should I Expect for That's My Jam
Fallon promises to feature the biggest names in the industry in his new hourlong music and dance show.
'We love playing these games on the show and it'll be fun to see it taken to the next level,' said Fallon.
That's My Jam will feature his classic games as well as brand new music based ones. A new group of celebrities will join the show each week to test their skills.
"We're thrilled to bring viewers a new set of games and create a weekly party that is just as much fun to watch as it is to play along," said Meredith Ahr, President, Alternative and Reality Group, NBC Entertainment.
Let's live a little recap of some of Fallon's most memorable game moments from "The Tonight Show," shall we?
Ariana Grande Imitates Christina Aguilera in Wheel of Musical Impressions
Demi Lovato Imitates Cher in a Rendition of "Bingo Was His Name-O"
A premiere date has not been announced yet for That's My Jam.
Diana is the co-editor-in-chief of Feeling the Vibe. She loves pop culture and is always up to date on the latest news. If you have any tips or comments, email diana@feelingthevibe.com.